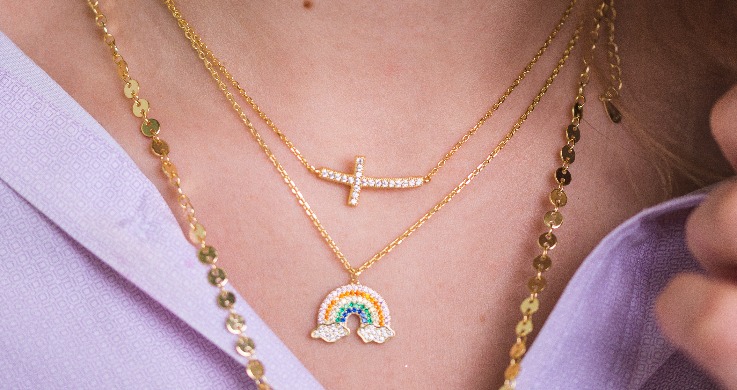 It's back to school for a lot of students and after months of online classes in your pajamas and worn-out shirt, dressing up is now back in your routine.
While students continue to scramble for their forgotten school clothes at the bottom of their closets, there's one thing that you shouldn't forget —jewelry and accessories. Because even if you're a quiz away from failing in your class, your style will always be there to shine.
Finding school-appropriate jewelry can be quite challenging. You don't want to wear crazy jewelry designs that are impractical for your environment but you also don't want to be boring. If your school has uniforms, then you also have to deal with dress codes.
But don't fret - we got all the hottest and trendiest fashion jewelry to help you build your school jewelry collection. Here are 10 of our favorite school-friendly jewelry designs that you must have:
1. White Gemstone Ear Huggers
Earrings are the perfect dainty school jewelry to have. You'll rarely get in trouble with it, adds so much style to your outfit, and depending on the jewelry design, it won't get in your way.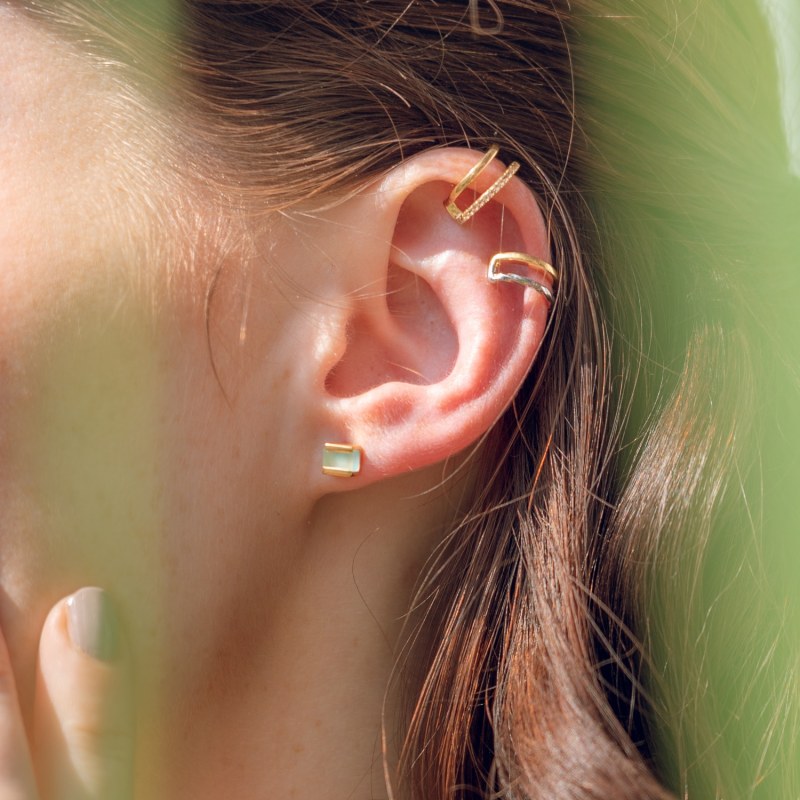 These white gemstone ear huggers are the perfect back-to-school jewelry. It's clean, timeless, and exudes youthful vibes without being too childish. It can pair with basically any outfit or uniform you wear with ease.
2. Crown Princess Necklace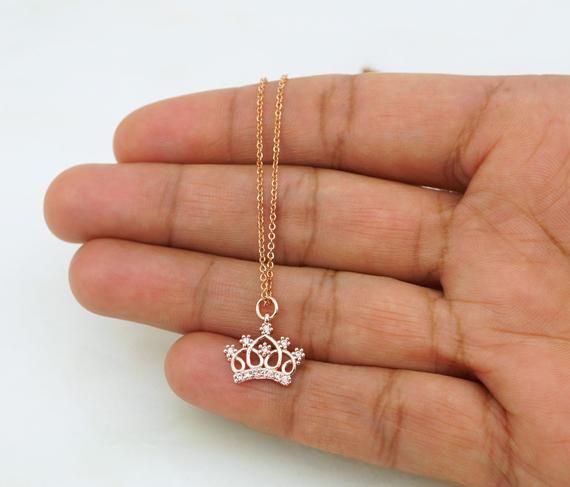 When picking a necklace for school jewelry, you might want something minimal but impactful. Take a look at this crown princess necklace encrusted with cubic zirconia. It's a step above your usual fashion jewelry but if you want something a little special, then this jewelry design is definitely it.
It makes for a great gift too. So if you have a sister, daughter, or special someone that will start school soon, this can be the perfect good luck gift.
3. Semi-Large Paperclip Earrings
For students who have a little leeway on their clothing and accessories, nothing shows off the spirit like these quirky semi-large paperclip earrings.
Despite its obvious reference, this jewelry design is enchanting on its own. It's fun, minimalist, and full of character that can elevate your look instantly.
4. Signet Ring
Signet rings are highly popular in college because it's a symbol of camaraderie and belongingness.
You might get a signet ring from your organization or department but aside from that, this particular jewelry design is classically fashionable. Thanks to its recent comeback in jewelry trends, many signet ring designs have risen in popularity. If this is your style, then there is definitely one that will fit your aesthetic.
5. Tennis Bracelet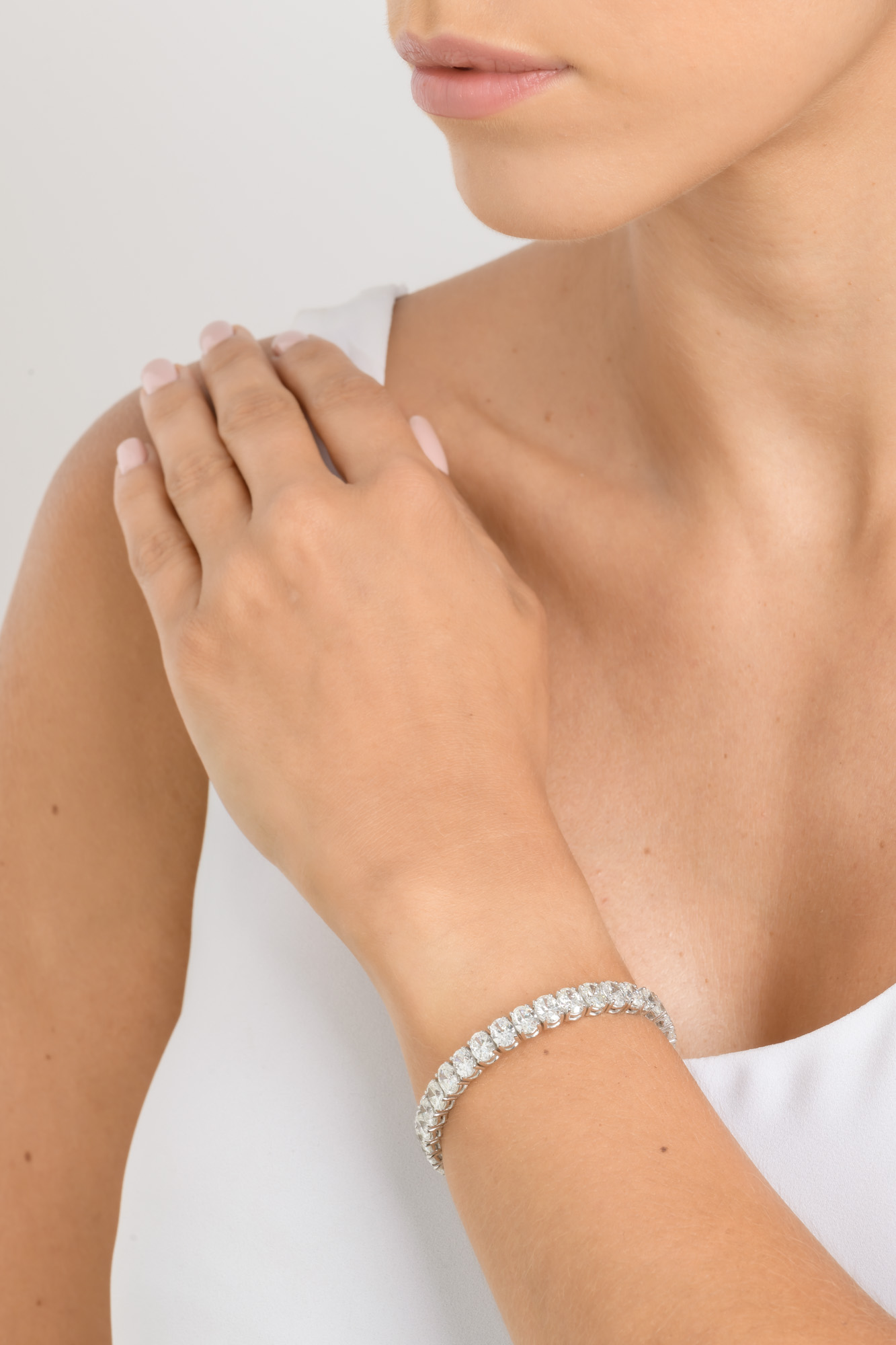 Tennis bracelets are a staple in fashion jewelry and this design really speaks for itself. It's a minimalist bracelet that brings so much to your overall look. You can wear it on its own or have it become a part of a layered bracelet design.
A particular style that we love for this specific design is the pavé tennis bracelet. The small gemstones neatly arranged along the bracelet are incredibly elegant and versatile for whatever look you're going for.
6. Single Stud Ring
Rings are always a piece of touchy school jewelry because they can be expensive yet so easy to lose. Not to mention that it can get in the way of writing and whatnot.
But this simple single stud ring will change anyone's opinion on wearing rings at school. It's dainty, cute, and inconspicuous enough that it won't bother you but will still add style to your look. You can opt for the classic white or clear gemstone as the rock or go for a colored piece that will add a pop of shade to your outfit.
7. Single Thread Lariat Necklace
For the college ladies who can't wait for their girl boss moment —this fashion jewelry design is for you.
The single-thread lariat necklace is simple, classy, and elegant which makes it the perfect minimalist necklace for those who want to dress up a little for their 9 AM class. Plus if you have some late-night gatherings afterward, this "school" jewelry transitions beautifully into a party accessory. Who doesn't want a multipurpose piece in their jewelry collection?
8. Charm Bracelet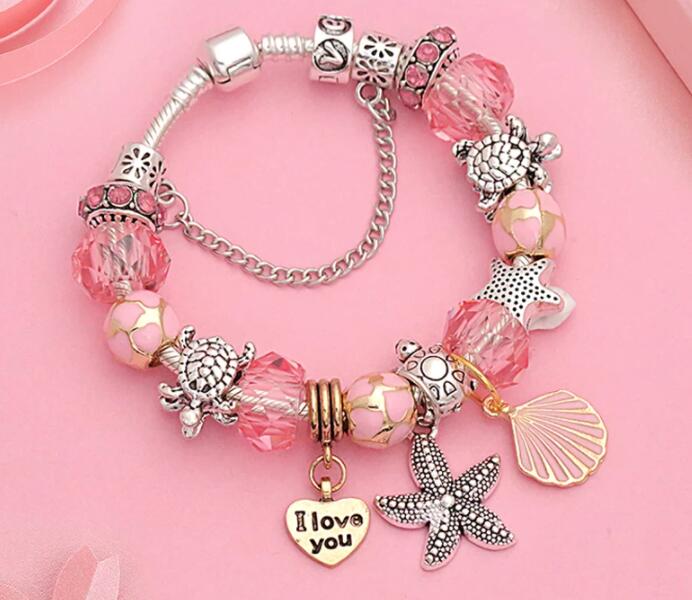 Another staple in fashion jewelry, this jewelry design is beloved by many enthusiasts.
The ever-humble charm bracelet is always a hit whenever you need a casual yet fashionable piece of jewelry to spice up your look. It's laid-back yet classy —the right balance for a piece of school jewelry.
Plus it's customizable too. You can get a charm for every school milestone or core memory that you reach with your friends. Because aside from being cute jewelry, it can also be your memento that you can look back on as time passes.
9. Pearl Drop Necklace
Pearls in jewelry used to be a mature thing. But now, pearls are chic, age-inclusive, and definitely great back-to-school jewelry pieces that you might need to elevate your otherwise basic outfit.
There's always a pearl for whatever personal aesthetic you have. Baroque pearls and other imperfect pieces are excellent choices to keep things casual and more daily driver-friendly. On the other hand, a drop necklace with a single round pearl is the epitome of classic jewelry.
Pearl necklaces are also neutral in design so you can use them for a layered look. Combine it with a sleek charm necklace or thin chains and you're good to go.
10. Beaded Anklet
A very subtle piece, the beaded anklet is fashion jewelry's playful take on school jewelry.
It might not be the first thing that people would notice, but it certainly adds character to your style. Plus, this could be your way of wearing discreet jewelry at school especially if you're not into wearing different jewelry that could be a distraction to you. It's an out-of-sight, out-of-mind jewelry piece that never fails to still be fashionable.
If you just met your best friends and are in need of cute matching jewelry, then this beaded anklet could be your group's quirky little way to show love and care for each other. You can even create your own beaded jewelry because of how simple the DIY process is. The possibilities are endless!