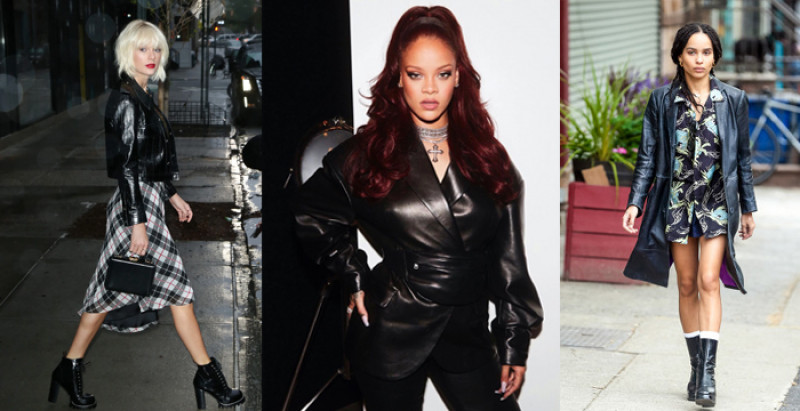 Jackets have been a fashion staple for decades and a way to express personality and style. From leather to bombers, they come in various styles and colors. Celebrities and influences all around the world are known for also making this piece of clothing so popular.
Why Are Jackets So Trendy Among Celebrities?
Style icons, trendsetters, and celebrities hugely influence the fashion world. Whether spotted wearing a new jacket in Hollywood or on the red carpet, they can instantly make any clothing item trendy.
Also, this type of clothing has a unique versatility that not every other outfit can have. It blends very well with almost anything, giving more shape, elegance, classiness, and even fun touch, depending on the color and pattern.
With some of the biggest stars in the world making them their signature look, these are some of the most famous people that wore amazing jacket styles in an iconic way:
Lady Gaga
"Mother Monster" is known for her edgy style, and jackets make up a big part of her wardrobe. From her iconic leather ones to her bold and colorful blazers, she has kept up with trends and experimented with different styles.
She is often seen wearing bright-colored jackets, contrasting prints, and eye-catching details that help her stand out from the crowd. Lady Gaga has shown that this piece of clothing can be delightful and daring and doesn't have to be limited to classic styles.
Rihanna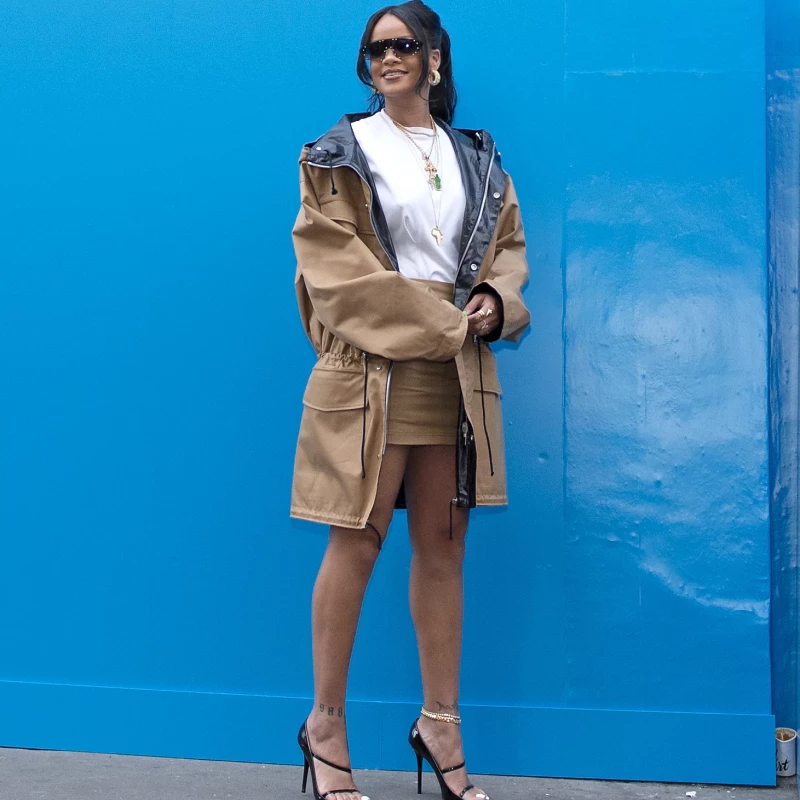 Another world-famous celebrity, Rihanna, always wears amazing outfit designs. This led to her often being called the Fashion Queen. From her cool and casual denim to her structured blazers, she always makes a statement with her style.
Rihanna also pairs her clothing with jeans and a t-shirt for a relaxed look or dresses them up for a night out. Whether attending a red carpet-event or running errands, her looks are stylish and trendy.
Kanye West
"Ye" is a fashion icon and has a unique way of wearing his styles, often seen wearing oversized leather jackets from leathercult.com with bright colors and bold prints. He pairs them with jeans, sneakers, and a simple t-shirt for a casual yet stylish look.
Experimenting with different styles and has made jackets a staple of his wardrobe, which has always been not unique but extravagant.
Katy Perry
The pop star always had a bold and colorful style, both on and away from the scenario. Oversized military coats are part of her touch, and many other fun prints help her stand out from the crowd.
Nowadays, it's noticeable that Katy has been slowly switching her candy pop style to a more rocker and biker tone, wearing all types of coats with less colorful patterns.
Kim Kardashian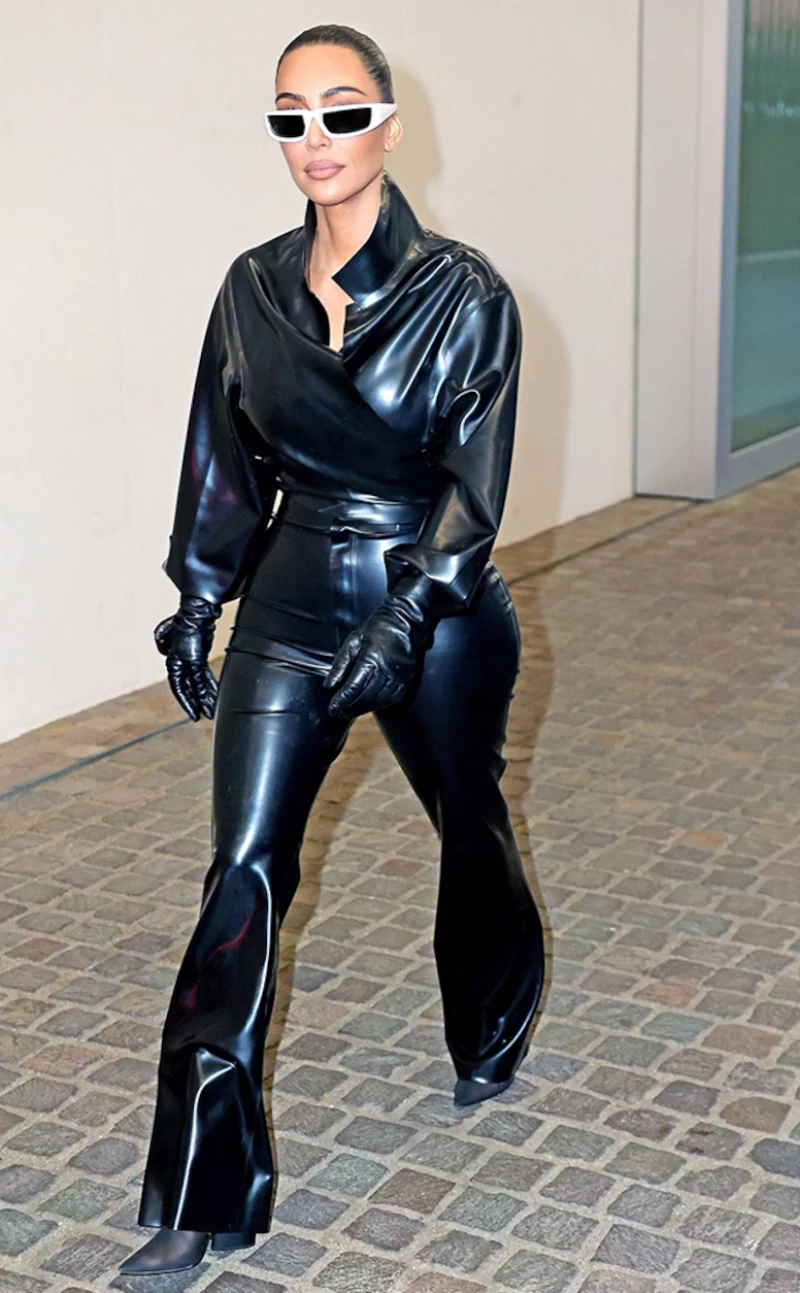 The reality star loves leather outfits. From her oversized outfits to chic blazers, all of their combinations are trendy. Tight jeans and a pair of heels or a dress for a more formal look are part of her signature look.
She has also been seen wearing elegant dresses with classy coats on top, providing that finishing touch for certain pieces.
Jason Statham
While it is not known as a fashion icon and epitomizes the archetypal gentleman, Jason Statham has an accessible and simple style representing many men. Fitted jeans with a jacket and aviator glasses are one of his signature looks, which is very simple to emulate.
A zip-up jacket conforms to another famous look with a plain tee under, medium-rise jeans, sneakers, and glasses.
Justin Bieber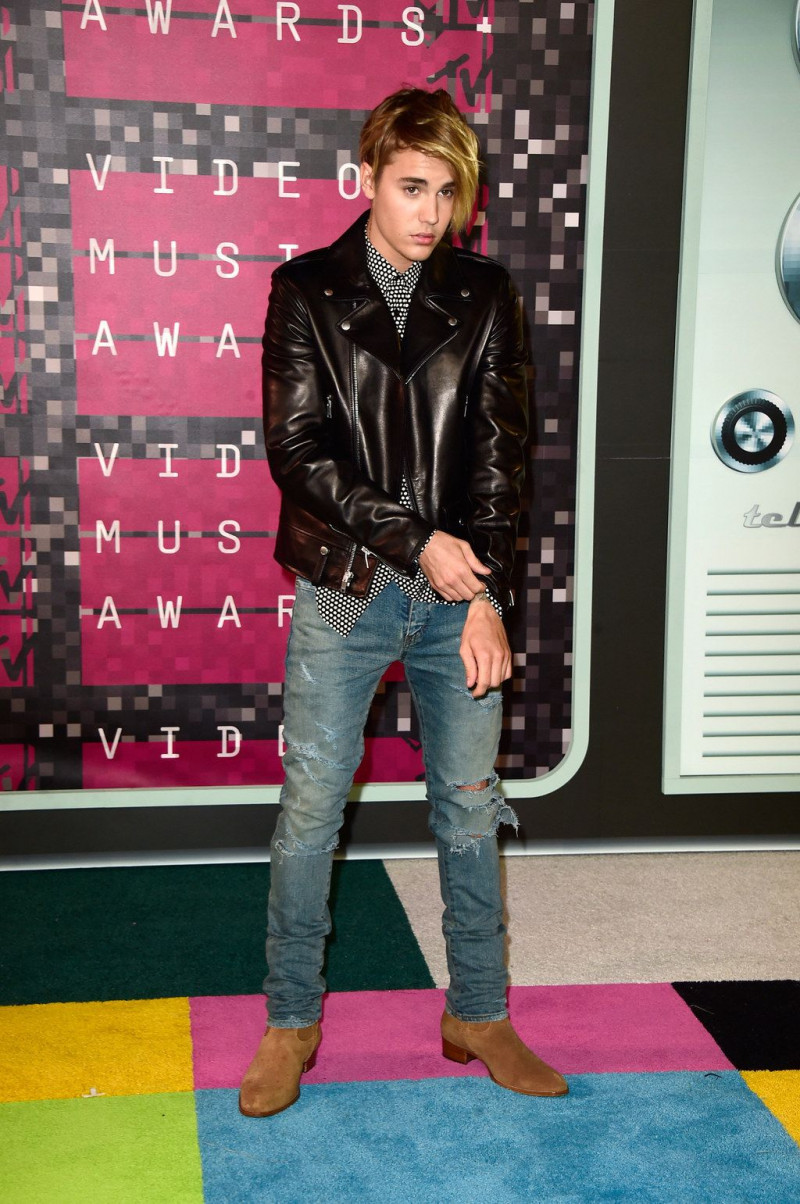 The Canadian singer has always been known for wearing many styles of jackets: oversized bombers, blazers, bikers, and many more. However, Justin mixes them with jeans, a t-shirt, and sneakers to achieve the perfect casual and stylish look.
Beyoncé
Beyoncé is a fashion icon, and her ways of wearing tunics have always been unique and special. Oversized styles with bright colors and bold prints are part of her daily outfits, paired with jeans, sneakers, and shirts.
Taylor Swift
Country singer Taylor Swift is known to show off at events with her distinctive classic and preppy style. Military, baseball, black leather, and fur are some of her most famous jacket styles, which many of her fans try to copy.
Paired with denim or a dress for a fun and stylish look, Taylor always has a very elegant combination of clothes that are always trending.
Brad Pitt
Classic styles are like a second skin to Brad Pitt, which is almost always seen wearing this outfit. He mixes them with jeans, a t-shirt, and boots, going for a casual but bold look.
Still, Pitt has also tried many other styles that are far from the classic, including very strange, fun color combinations, skirts, and one-piece suits.
Zoë Kravitz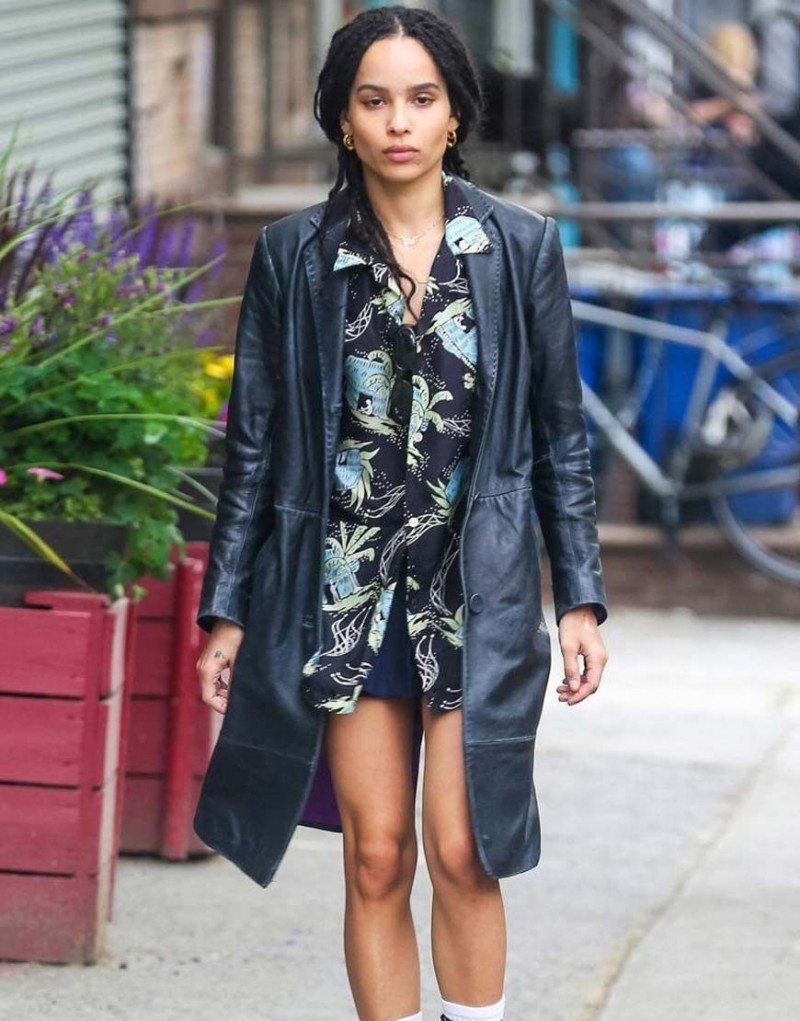 Combining coats, pleated skirts, and ankle boots are unique mixes that only fashionable people like Zoë Kravitz can imagine. The actress is known for her goth and dark styles and for trying many fun and colorful mixes.
Harrison Ford
Probably the precursor of bomber jackets, Harrison Ford's Indiana Jones featured side pleats and no cuffs, developing into a new type of outfit that would become very trendy: the Raiders Jacket from indygear.com. Its overhang made it look shorter or longer, depending on how it was worn.
Also, the designs used by Ford made him look more imponent due to their broader shoulders, giving a baggy and loose touch.
Conclusion
Jackets have been a fashion staple for decades, but fame has helped to make them trendier than ever. So many celebrities wear this kind of clothes, and each has a legion of fans always trying to achieve and copy their styles.
From fun to elegant, passing through classic and modern looks, jackets can provide a fresh look to anyone and add a piece of boldness and classiness.