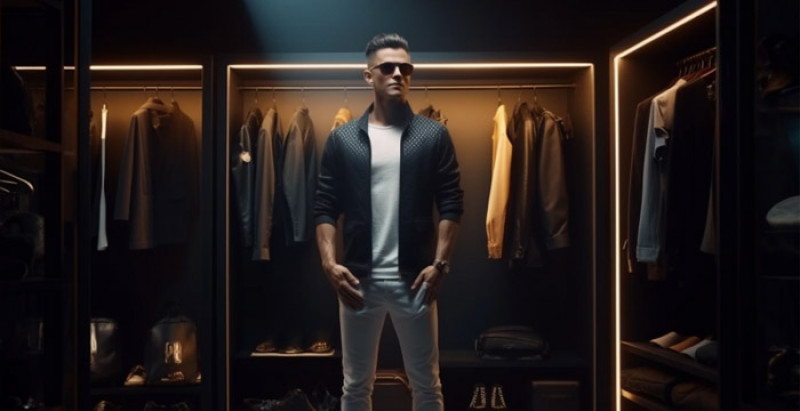 Building a Men's Wardrobe is a good manner and a pathway to a better style sense.
As a Man, everyone must build a minimalist wardrobe. But building a men's wardrobe takes all that money? You questioned. No, I answered!
This post will help you to build a wardrobe that doesn't need to break the bank.
More than that, you won't get confused about what shirt matches what pants anymore.
In this post, I'm going to break down 15 Must-Have Versatile Wardrobe Pieces Every Stylish Man Should Own.
What is a Versatile Wardrobe Piece? Simply, a versatile dress shirt will match every other pair of pants that you own. That's the ability of versatility.
If you're interested, Let's get Started!
The Necessity of Building a Men's Wardrobe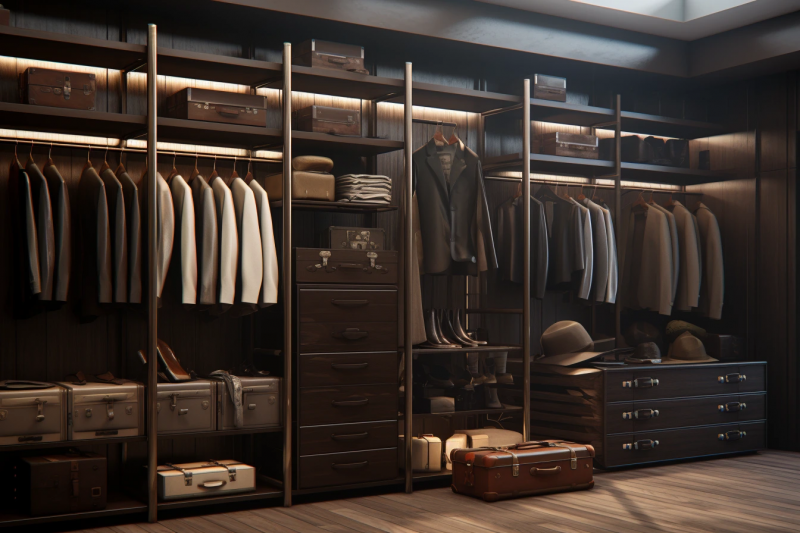 Building a wardrobe is essential for men as it reflects good manners and offers numerous benefits.
When you search for "What outfit should I wear today?" you often end up wearing the same outfits repeatedly. It's time to break this loop and create a wardrobe.
Building a wardrobe will give you a better understanding of what clothing options you have available.
This will allow you to never run out of options and make more informed purchasing decisions.
Building a men's wardrobe is more than just a fashion, it's practical:
Building a Man's wardrobe and dressing well makes a professional impact.
Adapting men's wardrobe will help you to effortlessly adapt to various events.
Personal style and building a men's wardrobe improve good self-esteem.
And a lot more. That's why building a men's wardrobe is essential. Let's go with the most versatile pieces every stylish man should own in his wardrobe.
The Essential Versatile Wardrobe Pieces Every Stylish Man Should Own
Having this Versatile clothing is a better option for men's wardrobe because you won't get confused about which shirt matches which pants.
I'm going to list here the versatile essentials and clothing pieces you should own in your wardrobe.
Top Wear Essentials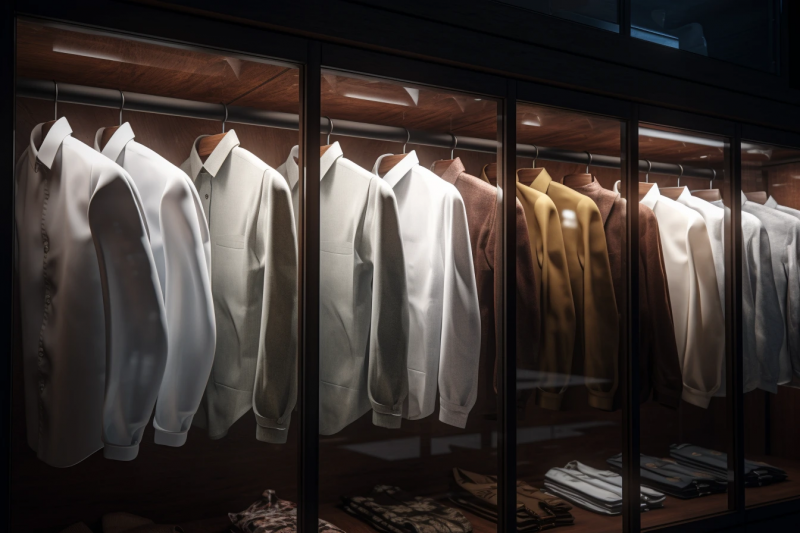 These are the top essential versatile pieces of clothing for any wardrobe, whether you're building a high-end men's wardrobe or a budget-friendly one.
1. White Dress Shirt
Starting with the classic white dress shirt. You can see one man's wardrobe without a White Dress Shirt. One of the most essential wardrobe pieces.
Usually, a white dress shirt is the perfect go-to choice for any formal setting, business meeting, or office space.
More than just a white button-down dress shirt, you can opt for:
Light blue shirt
Cream color shirt
Any other plain dress shirt.
Speaking of building a versatile wardrobe, white or light blue is the perfect color to go for.
If you're a black lover like me, you can also go for a clean black dress shirt which is also a versatile option (Matches all pants or khakis or chinos).
2. Casual Shirts
Having casual shirts is also a nice option.
With a range of options like casual checked shirts, floral pattern shirts, different colored shirts, and so many.
Pairing them with jeans can be a better option, Making them perfect for casual friends' outings or any casual occasions.
Looking for more trendy and stylish options, you can go for pattern shirts like florals or casual checked.
3. White Polo Shirts
Usually, polo shirts are versatile.
You can wear it with jeans and sneakers for a casual look and you can wear it tucked in with chinos and loafers for formal settings.
It is one of the essential versatile wardrobe pieces.
They perfectly blend casual and semi-formal styles with their soft collars, short sleeves, and buttoned polo collar.
While choosing colors, White is necessary. Then the Black. Red. Maroon. And so on.
Avoiding pattern polo shirts can be better.
4. Plain Coloured T-Shirts
Without t-shirts, there are no casual occasions.
A versatile and sub-piece option that you should own in your wardrobe.
What does sub-piece mean? Well, you can wear a white T-shirt with a blazer for a formal polished look and also wearing a white T-shirt with an overshirt gives a casual look.
While purchasing t-shirts, you can opt for plain colored t-shirts rather than patterns.
Comes to color options, you can go for:
White (Versatile piece)
Black (Classic piece)
Dark Brown and Blue (Casual piece)
Opting for these t-shirt colors can be a better option for a versatile wardrobe.
5. White or Black Overshirt
For casual occasions, having a white or black overshirt might be a better option. Overshitrs are nothing but shirt jackets.
You can combine and wear it with a plain white T-shirt and a black overshirt or vice versa.
This fashion piece can be worn with tank tops or thin T-shirts, with the option to leave buttons open for casual styles or buttoned up for a polished look.
Choosing colors, white and black is enough to match all casual outfits. Considering color options, you can go for a dark blue or dark maroon overshirt.
Read this blog post: How To Build A Men's Wardrobe: The Essential Guide
Bottom wear Essentials
Here are some essential and versatile bottom-wear items that every man should have in their wardrobe.
These bottoms are suitable for various occasions, such as formal settings like business meetings or the office, as well as casual events like hanging out with friends or going out for a casual dinner.
They are perfect for building a well-rounded wardrobe.
1. Chinos
Chinos' versatility makes it a better option for both casual and formal.
You can either wear it with a formal dress shirt for a formal outfit or you can wear it with a Polo shirt for a casual appearance.
It can offer both stylish and comfort.
Comes with color options, you can opt for tan chinos, black, navy, and other options. These are versatile options that can match all topwear.
2. Trousers
Having a few pairs of trousers in your wardrobe is essential for any man.
Trousers are versatile and can be worn for both formal events, such as weddings, and casual occasions.
They are particularly great for those who want to look sharp in formal attire without wearing a suit. It's a good idea to have 2 to 3 pairs of trousers that you can match with most shirts.
When it comes to color, black and other darker shades are a smart choice.
3. Jeans
You will never see a men's wardrobe without jeans.
Jeans' versatility makes them better options for various casual occasions like friend outings, dinner dates, girlfriend outings, and so on.
You can pair them with almost every top worn like every casual shirt, t-shirt, polo shirt, and so on.
Pairing jeans with a white t-shirt and white sneakers is a killer outfit choice, you can effortlessly look stylish in the outfit.
Comes to color options, no need to worry, all jean colors match every topwear.
If you're not sure about this, you can opt for darker-colored jeans like dark blue. Black. Dark grey.
Footwear Essentials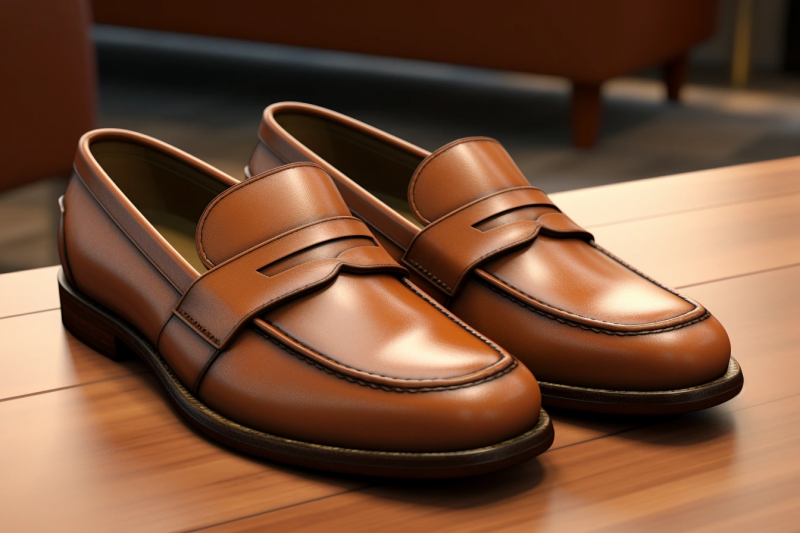 Next is the Footwear essentials. You don't have to spend fortunes on 15 to 20 footwear to have in your wardrobe.
All you need to own is these 4 essential, versatile footwear in your wardrobe to match all your outfits. Let's see what are all the essentials.
1. White Sneakers
Starting with the White sneakers, you should never ignore this stylish versatile footwear.
Their timeless and versatile design seamlessly complements a vast range of outfits.
White sneaker's minimalist elegance can elevate any outfit's appearance by adding a touch of elegance and style.
White sneakers also promote comfort and ease, making them ideal for daily wear.
2. Penny Loafer
Penny loafers are an essential part of men's footwear, offering both timeless style and versatile functionality.
You may fall in love with this classic design of Penny loafer style.
This timeless slip-on shoe is the perfect blend of formal and casual, making it a must-have and versatile option for any man's wardrobe.
Penny loafers are adaptable and can be worn with tailored suits or dressed down with jeans or chinos.
Their versatility makes them a top choice for different occasions, from business meetings to weekend outings.
3. Dress Shoes
First of all, dress shoes are the perfect option for formal occasions, but it's not for casuals, making them suitable for business meetings, office space, and formal events.
Wearing a high-quality pair of shoes can enhance your outfit, creating an atmosphere of sophistication and elegance.
When it comes to dress shoes, you have a range of style options like Oxford, Brogues, Derby, Monk strap, and so on to choose from.
Their durability makes them an essential wardrobe staple that combines style, comfort, and functionality.
4. Chelsea Boots
Having boots in your wardrobe is a smart idea. While there is a vast range of boot styles, Chelsea stands out from the crowd.
Chelsea boots are an essential addition to men's wardrobe, valued for their blend of style and flexibility.
More than that, its versatility allows you to match with both casual and formal attire, pairing seamlessly with jeans, trousers, or even suits.
Chelsea boots provide comfort and durability, with a snug fit usually made from high-quality leather. Their slip-on style removes the need for laces, making them a convenient option for daily wear.
These boots are not only fashionable but also practical for different weather conditions.
Accessories Essentials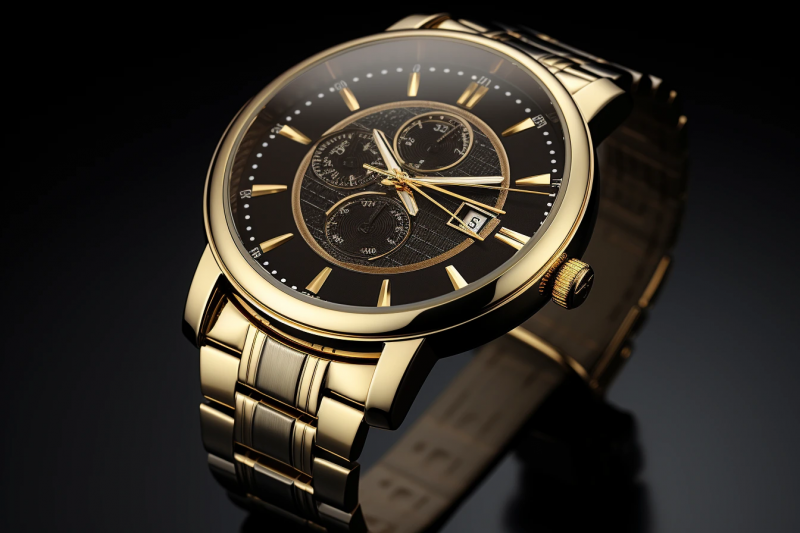 Having some good quality Men's accessories is also a better idea. The Main aim of accessories is to add a touch of style and uniqueness to any outfit.
Whether you wearing Rings, Chains, and bracelets for casuals or a Classic watch for formals, it'll effortlessly elevate an understated outfit with ease.
While there are many accessories out there, here are 3 essential accessories you should own in your wardrobe.
1. Classic Watch
Starting with the classic watch, a must-have essential accessory for men's wardrobe. Whether you are a casual-styled guy or a formal enthusiast, a classic watch is a must.
Wearing a watch can elevate your outfit appearance and can instantly boost your confidence.
Choosing versatile, you can opt for a leather strap or metal strap watch, a versatile option that can work for both casual and formal occasions.
2. Bracelets
Bracelets are another must-have versatile accessories that you should own in your wardrobe. Wearing a bracelet that flatters your wrist area will make you look unique.
Investing in good quality bracelets is a smart option, but you need to make sure you're not overflowing your outfit.
Always choose a bracelet that compliments your outfit.
3. Rings
Rings is one of my favorite men's accessories.
Always my go-to accessory wherever I go. Having good quality rings is great, whether it's a silver or platinum ring, you should own it in your wardrobe.
Even though it's small, It'll give you a manly look and elevate your appearance.
Make sure you're not overflowing by wearing 10 Rings in 10 Fingers. Wearing 1 or 2 rings can be a better option.
Read this guide to Elevate your Look with Accessories: These Men's Accessories Will Make You Look Unique [Guide]
The Bottom Line
Let's wrap up this post.
Having these 15 Must-Have Versatile Wardrobe Pieces is always better.
Make sure you are investing in good-quality pieces. Always remember, Quality over Quantity is always great!
Let's hear it from you.
Which of these versatile wardrobe pieces do you already own, and which ones are you excited to add to your collection?
Let me know in the comments.
Author Bio
Aravind is a Men's Fashion Enthusiast, Self-Believer, and The Curator behind Aravind Ally Good - your go-to destination for all things men's fashion and grooming. A Men's Fashion Blog website that will help to transform norms to become style freaks!