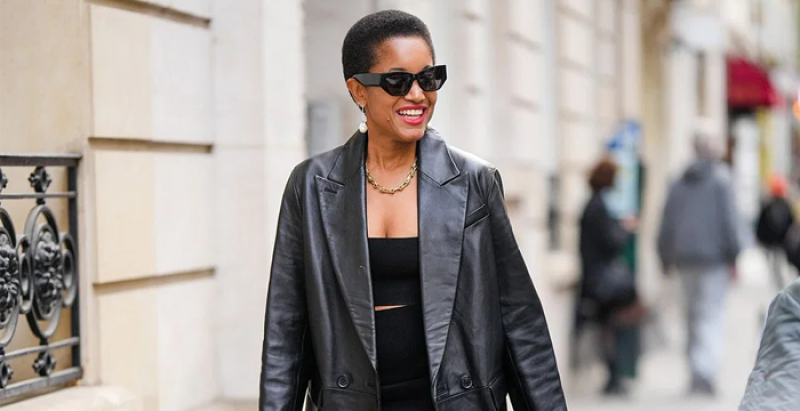 Blazers hold a captivating charm in the wardrobe of every fashion enthusiast - their adaptability, timeless appeal, and undeniable flair make them an essential piece. Whether heading to the office or enjoying a night out with friends, a blazer possesses the magical ability to transform your look from ordinary to extraordinary in an instant. The burning question, however, is how to infuse your blazer with various styles to create unique and chic outfits. Fret not, as we have you covered.
In the upcoming sections, we will reveal five exceptional methods to style blazers, ranging from sophisticated elegance to modern edginess. Get ready to radiate confidence and capture attention wherever you go, as you rock your blazers like a true boss!
5 Ways You Can Wear Blazers
Are you a blazer enthusiast, looking to take your style game up a notch? Here are five ways you can wear blazers to create different looks:
Blazer With Wide-Leg Pants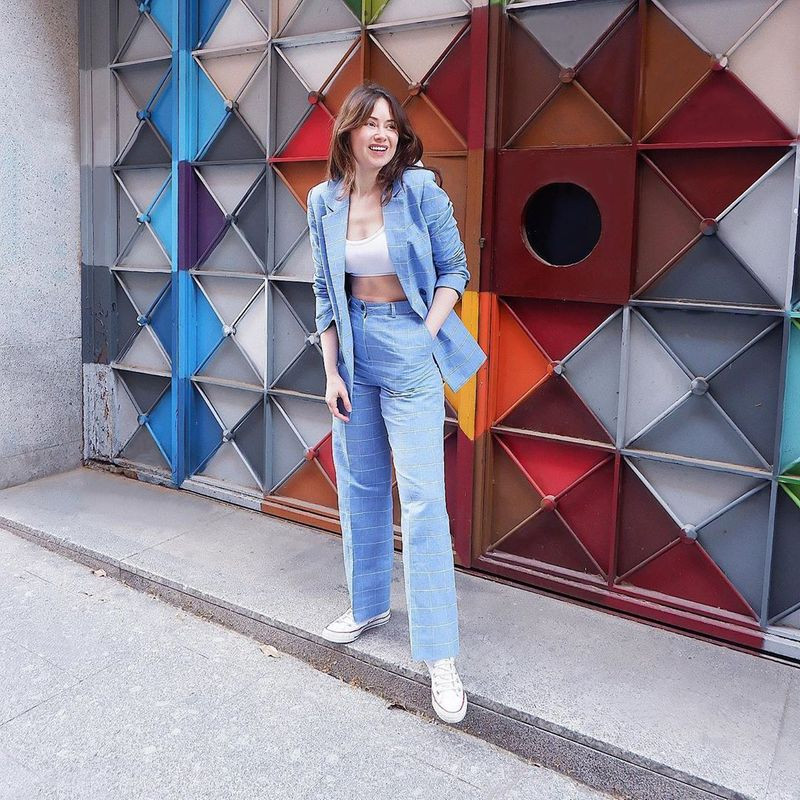 Do you aspire to exude boss lady vibes? If so, combine a blazer with wide-leg pants, and you'll undoubtedly catch everyone's attention! Maintain a classy and sophisticated look by selecting a neutral-colored blazer in black or beige. To add flair, opt for high-waisted pants in a vibrant shade that perfectly complements your blazer. Complete your outfit with a pair of elegant heels and a chic clutch to carry your essentials in style.
Blazer With Maxi Skirt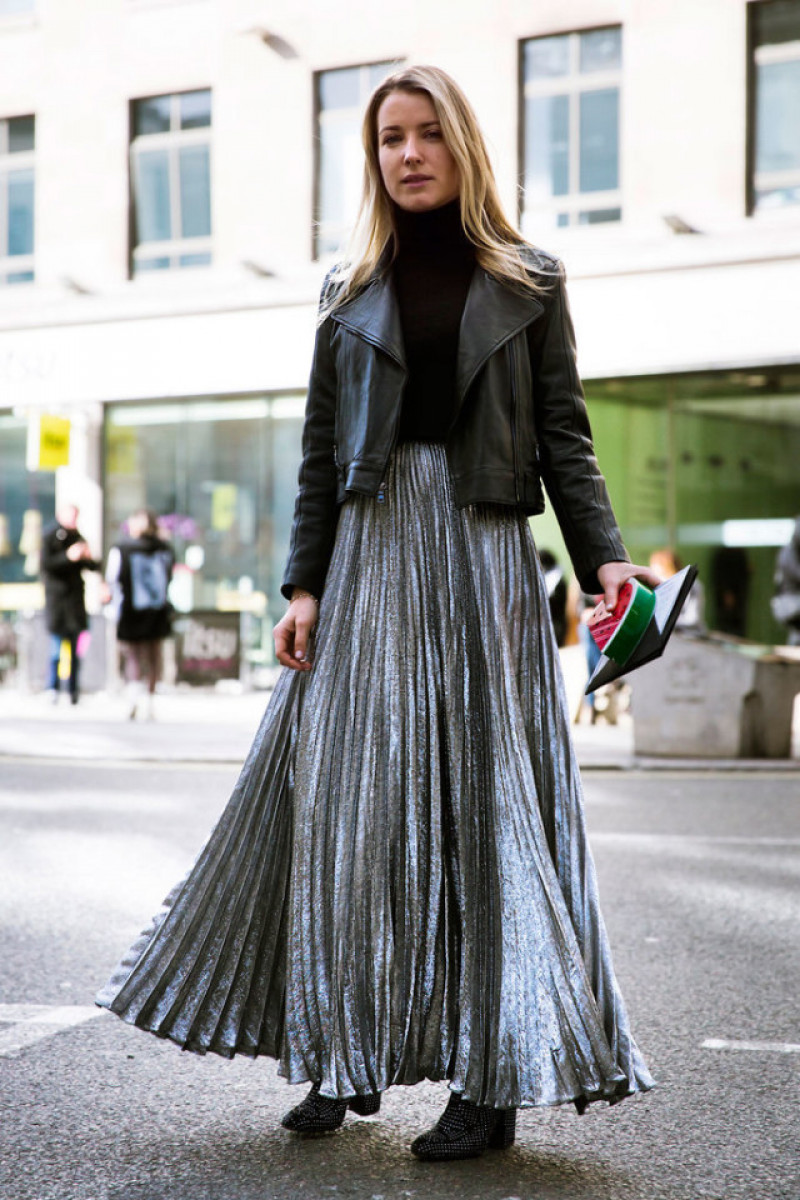 Are you in search of a magical and enchanting appearance, reminiscent of a fairytale? Look no further than pairing a blazer with a maxi skirt. To achieve a feminine and romantic ambiance, opt for a blazer in a gentle pastel hue like pink or lavender. Next, combine it with a flowy maxi skirt adorned with a whimsical floral print. Enhance the look with strappy sandals and a delicate necklace to infuse an essence of grace and sophistication.
Blazer With Classic Shirt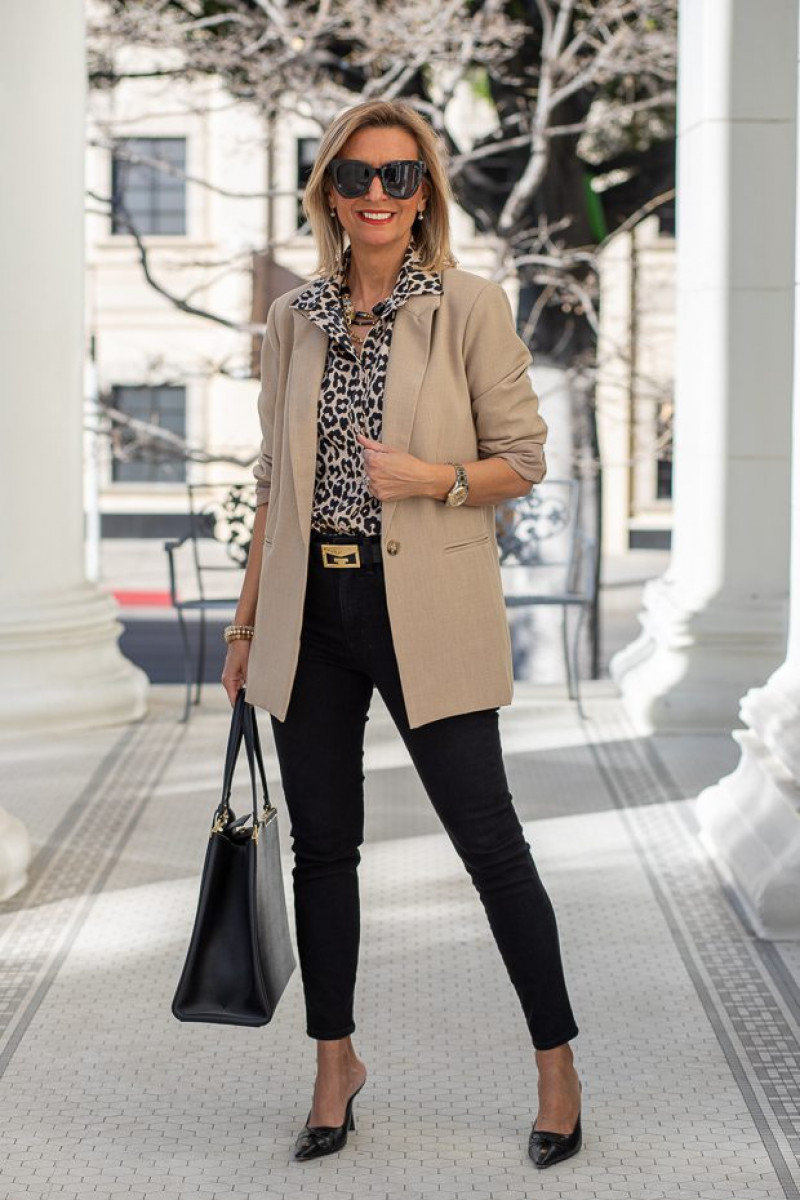 To achieve a polished and professional appearance, team up a blazer with a classic shirt. A neutral-colored blazer in shades of gray or navy pairs exceptionally well with a crisp white shirt. Complete the ensemble with tailored pants and loafers for a sophisticated finish that exudes confidence and elegance.
Blazer With A Hoodie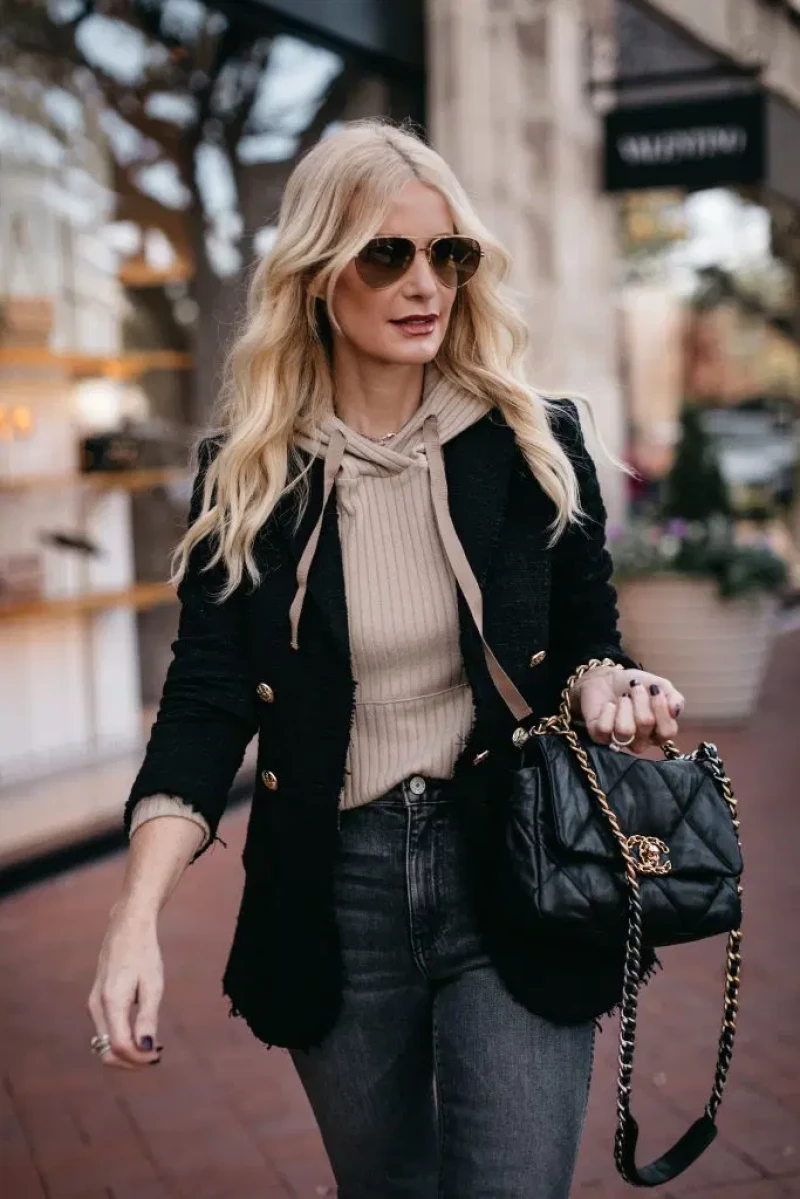 Who said blazers are reserved for formal occasions only? Inject some laid-back vibes into your wardrobe by combining a blazer with a hoodie. Embrace a bold and adventurous spirit with a blazer in vibrant colors like red or yellow, and balance it out with a basic black hoodie. Slip into comfortable sneakers and grab a backpack, and voila - you've effortlessly created a cool and casual look that's perfect for any day.
Types of Blazers
Blazers are available in a plethora of styles and designs, each catering to different occasions. Here are some well-liked varieties of blazers:
Single Breasted or Buttoned Blazer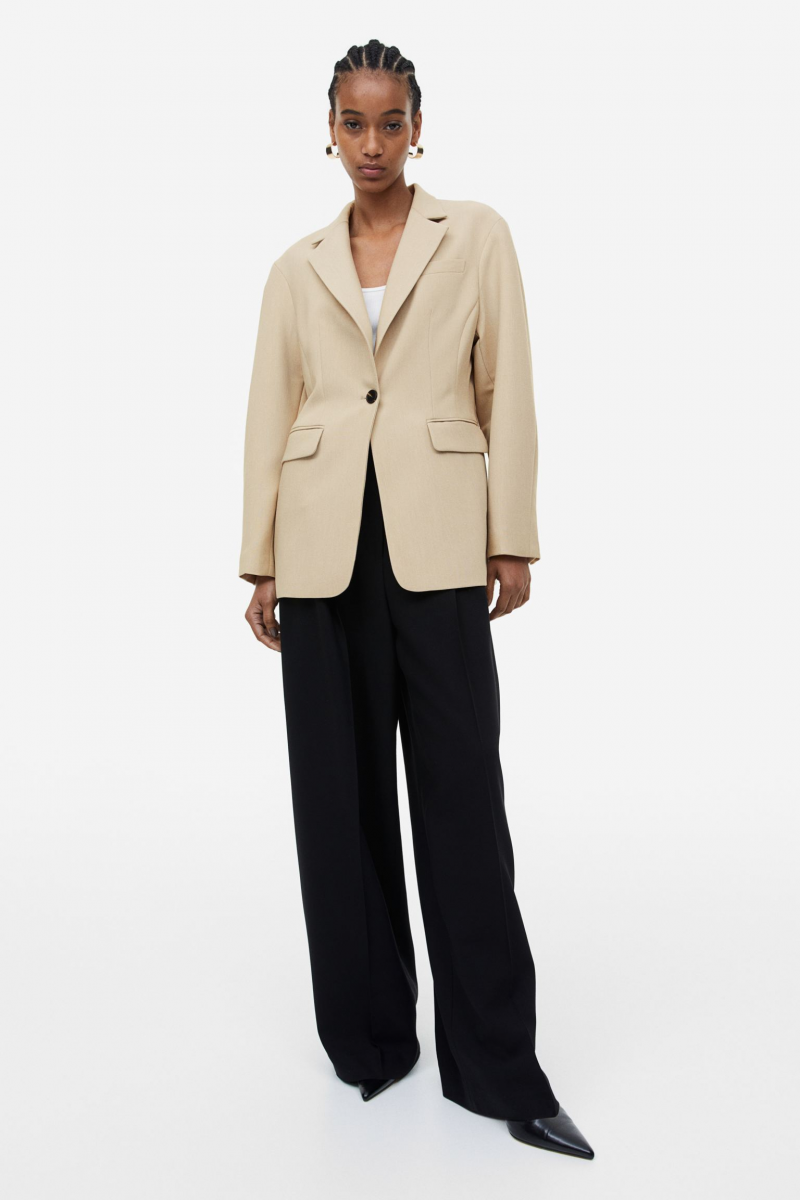 The single-breasted blazer is a classic style that features a single button to connect the sides of the blazer. This versatile design complements all body types and occasions. For a less formal look, choose blazers made from slightly informal fabrics and styles. To add a touch of sophistication, pair this blazer with a tie. The single-breasted blazer has been in fashion for over 70 years and remains a wardrobe essential.
Double Breasted or Buttoned Blazer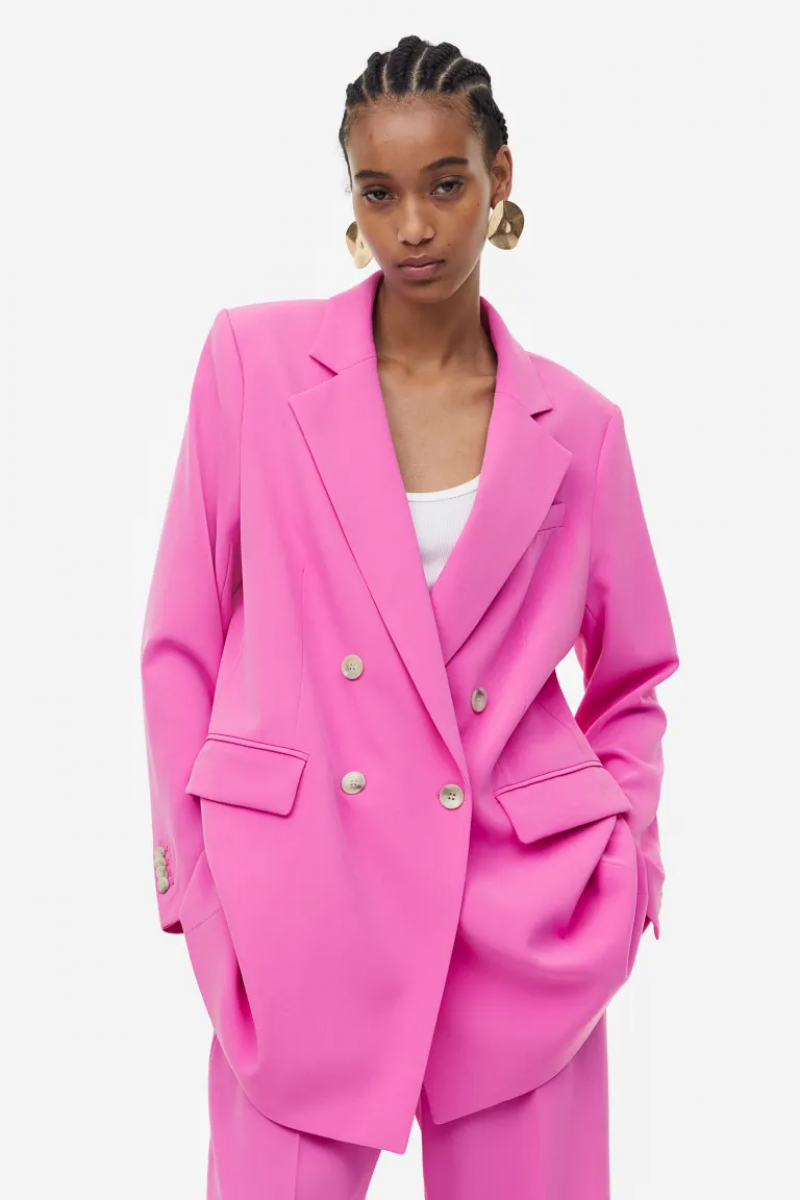 The double-breasted blazer is more formal than its single-button counterpart and has gained popularity in recent times. It features two buttons and offers more fabric coverage, extending over the shirt. This blazer exudes a classic and refined look, perfect for formal events and business meetings.
Peplum Blazer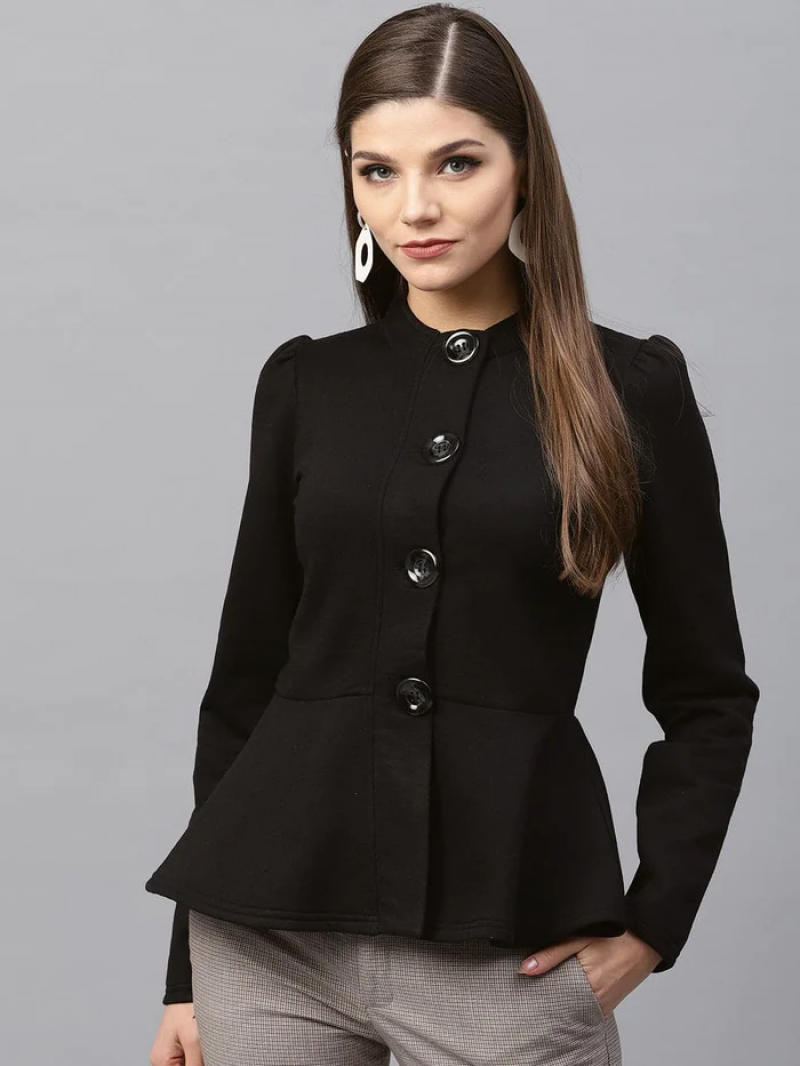 The peplum blazer showcases an elegant and fancy style, emphasizing the peplum cut. The design offers both formal and elegant variations, making it a versatile addition to your wardrobe. Pair it with formal skirts or pencil pants for a chic and sophisticated look.
Waterfall Blazer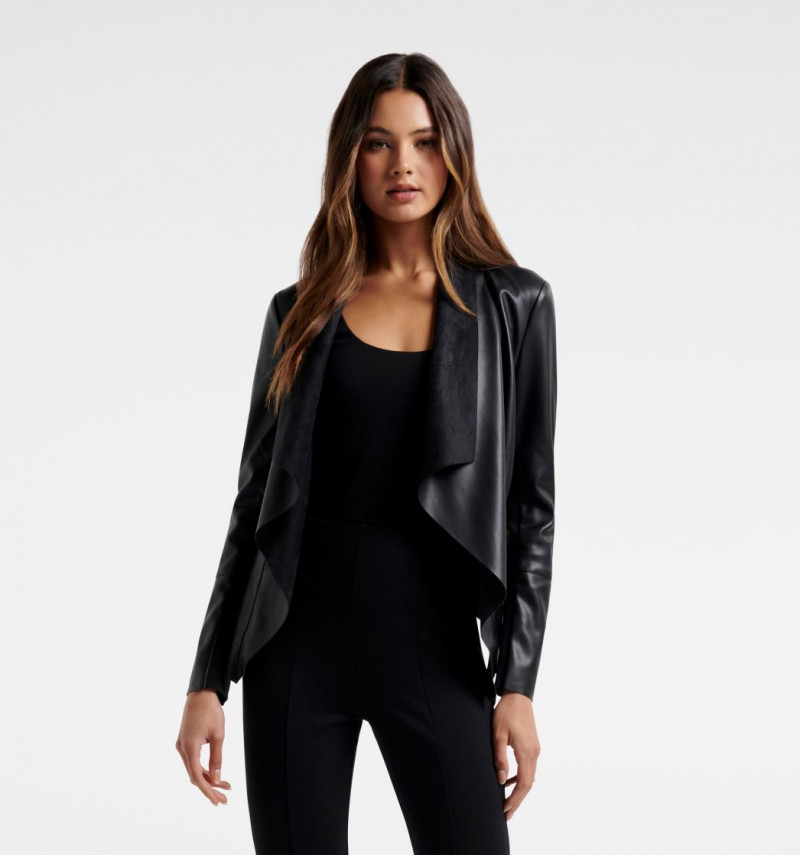 While not a traditional blazer, the waterfall blazer resembles one but adds a unique twist to your outfit. The surge in popularity of this style is attributed to its versatility and adaptability. It seamlessly fits into office wear, power dressing, and even casual outfits, making it a trendy and forward-looking option.