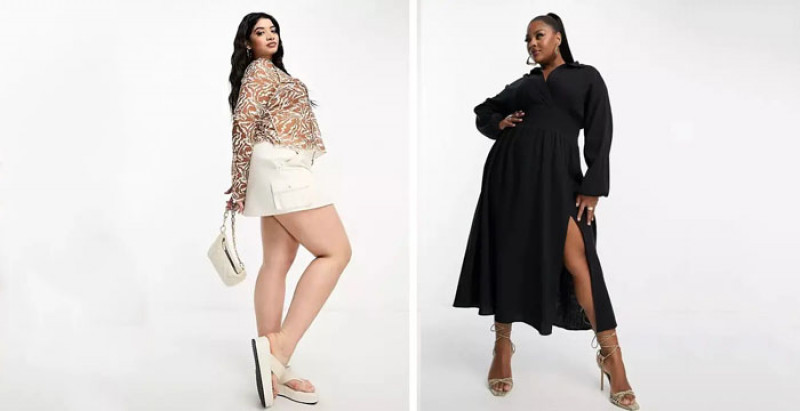 Are you a curvy woman struggling to find plus size outfits that make you look chic and confident? Whether embracing your body type or figuring out what styles flatter your figure, finding the right plus size clothing options can be tough.
To help you, we will share six essential looks that will easily fit into any wardrobe for curvy women on the go. From timeless classic party wear pieces to fabulous everyday wear items, these stylish picks are sure to stress all your best assets while also keeping up with the latest fashion trends. Read on for some serious style inspiration.
Below are our recommendations for must-have plus size outfits for every wardrobe:
1. Confidence-Boosting Dresses
Dresses are a vital must for any plus size wardrobe when it comes to feeling and looking your best. You're sure to find the ideal dress that complements your taste, spending limit, and personality with various choices.
These dresses also come in different shapes and sizes and may be worn to various occasions, whether you choose a traditional, casual, or statement dress. Orange Sherbet offers a range of plus size dresses to take you from day to night. This way, you'll always have something to make you stand out and feel your best.
2. Comfortable and Chic Wide-Leg Pants
Any plus size wardrobe must have wide-leg jeans. They are not only fashionable but also cosy and attractive. You can decide on something that matches your style because they are available in several colours and materials.
Wide-leg trousers have the potential to elongate your legs while giving you an airy feel if you're looking for something lightweight. Pair them with a basic top and stylish shoes to create an effortless yet fashionable look.
3. Versatile Denim Jacket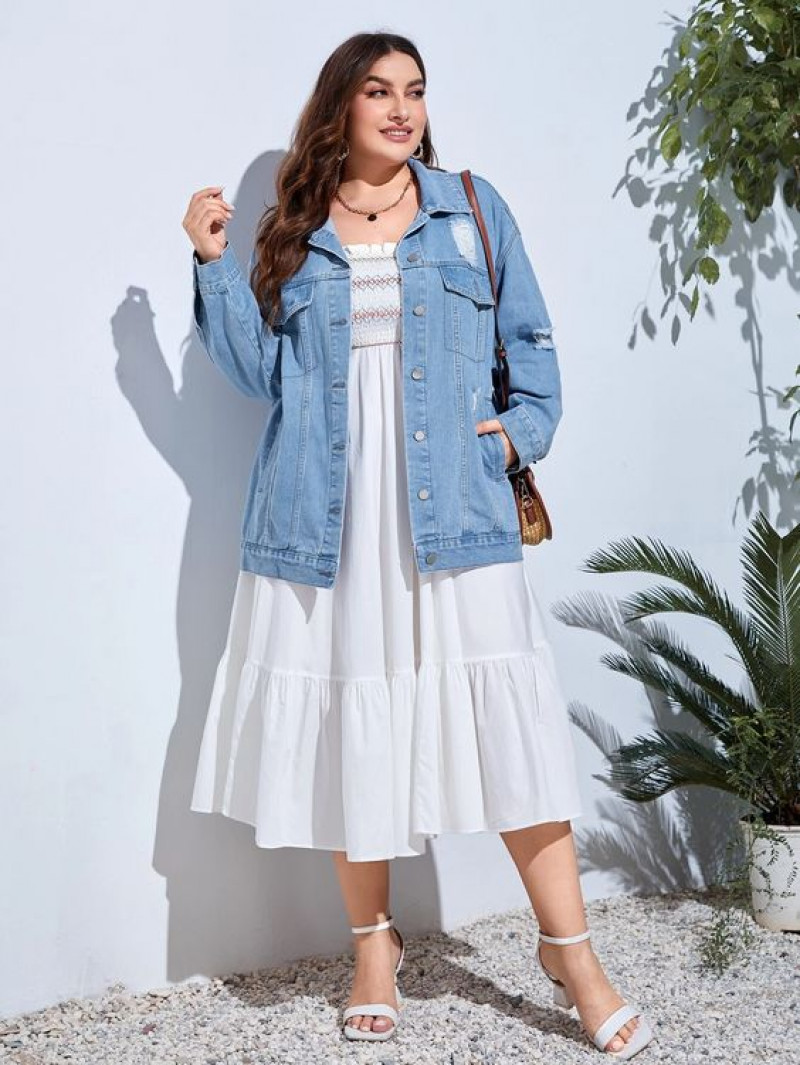 Denim jackets are no longer only associated with grunge style. With the evolution of fashion in recent years, denim jackets are now a modern classic. Denim will never go out of fashion; you can always trust it to come through during any season.
Plus size denim jackets are perfect for layering with tops and sweaters or wearing alone on warmer days. They also elevate your look from casual to slightly more formal. This will provide you with a fashionable item of apparel that you can dress up or down in.
4. Fashion-Forward Maxi Skirt
Maxi skirts are great for nearly any season and provide a flexible look that can be dressed up or down. They are comfortable and easily paired with basic tops to create sophisticated, elegant ensembles.
Maxi skirts in plus sizes are ideal for a night out on the town or a gourmet dinner with friends. Additionally, a flowy skirt is always a good choice because it will enhance your form and keep you stylish all night. So add a few maxi skirts to your wardrobe for a perfect look every time.
5. Perfectly Fitted Blouse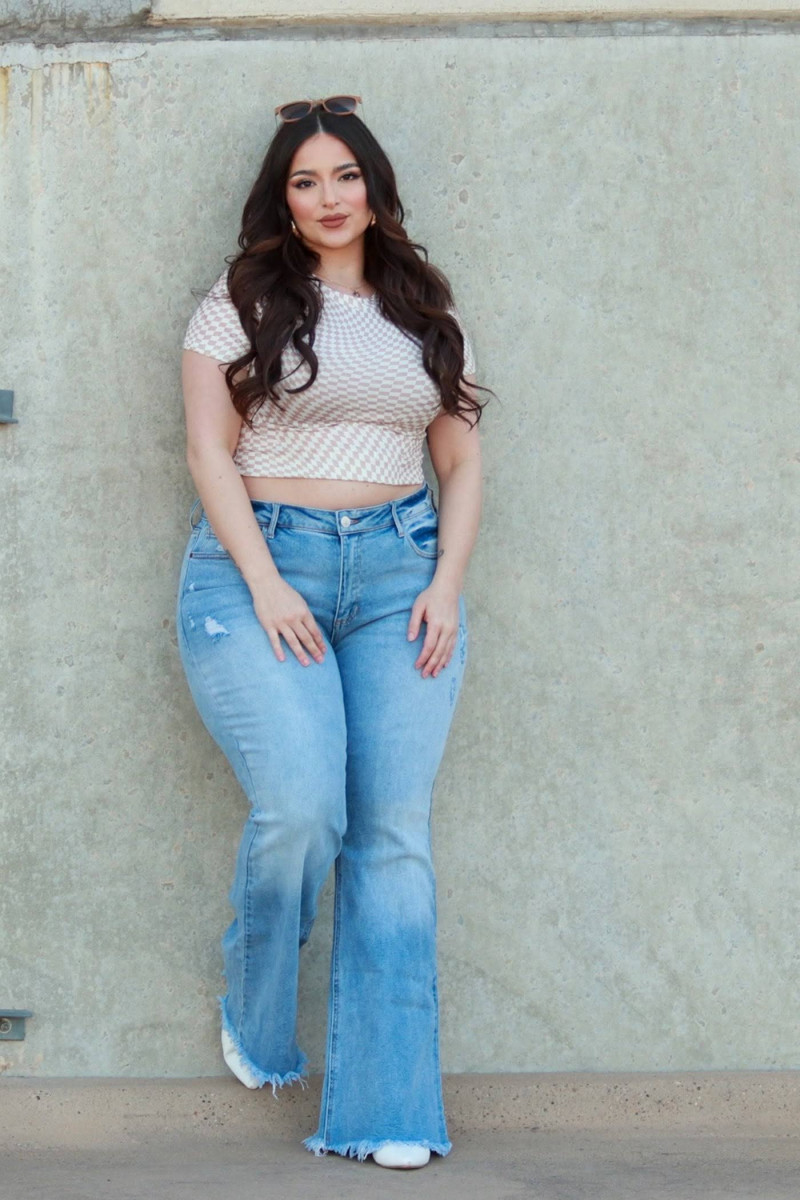 A perfectly fitted blouse is essential for any plus size wardrobe. They come in several styles that will flatter your contours and are simple to dress up or down. A shirt with lace or ruffle accents is ideal for adding elegance to your outfit.
A tailored shirt is also ideal for layering over tank tops and under sweaters when the weather is colder. Not only do plus size blouses flatter your figure, but they also provide comfort and convenience for everyday wear. With a blouse, you'll always have something to make your day-to-day look stylish.
6. Stylish and Comfortable Wide-Fit Shoes
Every wardrobe should have some stylish but comfortable shoes. Finding the right fit can be hard for plus size feet, which tend to require wider-fit shoes than average. Thankfully, many brands offer wide-fit options in various styles and colours. From sandals to trainers to booties, you'll never run out of choices with wide-fit shoes.
For plus size women, wide-fit shoes are a lifesaver since they can keep you cozy while still making a statement. Having the proper shoes to match your attire is crucial for consistently looking great, regardless of the occasion. So make sure you add a pair or two of wide-fit shoes to your wardrobe for maximum style and comfort.
Conclusion
Creating a wardrobe that mirrors your style and considers your body's needs is a game-changer for everyone, regardless of size. Remember, the fundamental principles of fashion apply to all: comfort, fit, and personal expression.
The six essential plus-size outfits we've explored are just the beginning. They are the foundation for building a wardrobe that genuinely reflects who you are. Embrace your curves, experiment with styles, and most importantly, wear your confidence as your most stunning outfit. Happy styling!