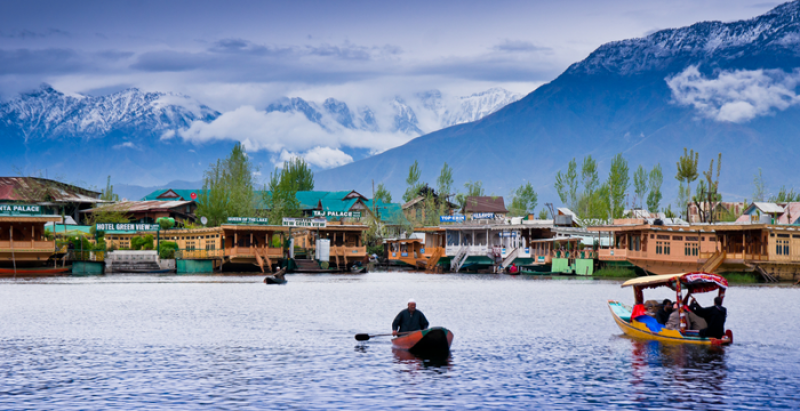 Kashmir is considered heaven on Earth, and this is true. If you want to visit a destination full of breathtaking beauty, serenity, and nature, Kashmir must be on your list. In the winter, especially, Kashmir is a popular destination, as its snow-covered mountains captivate you fully. Also, Kashmir's meadows, thrilling adventures, lakes, and much more will make you fall in love with the place. It is paradise on Earth, and you cannot miss being here. Also, it is quite safe. The people are kind and welcoming, so you will never feel out of place. It is a perfect place for solo travelers or those traveling with family, partners, or friends. Read below to determine the best things to do in Kashmir. It will help you plan an itinerary for a fun and thrilling time.
Enjoy skiing
Kashmir is a perfect winter vacation getaway in India. If you are a thrill seeker, you should try skiing in the beautiful white snow here. In Kashmir, there is no shortage of skiing destinations. However, Gulmarg is considered the prime destination for this thrilling sport. During Christmas vacation, people line up to go skiing here. You will get equipment and gear for skiing, but ensure you wear quality thermals underneath to beat the excruciating cold. The best resorts for skiing here are Gulmarg Resorts, The Pine Palace Resort, Heevan Retreat Gulmarg, and more.
Shikara Ride
Shikara rides are a must when in Kashmir. And the views from the ride are always beautiful, irrespective of the weather. The ride on the beautiful lake takes you away from the busy city. You enjoy the beautiful views while enjoying fruits, Kahwa (Kashmiri tea), and even shopping on the lake. You can also stay at the boat house on the lake and enjoy as many rides as possible. There are two places in Kashmir to enjoy a shikara ride: Manasbal Lake, Sonamarg, and Dal Lake in Srinagar (the most popular). It is also reasonable; usually, the charge is INR 250 per person for an hour.
Gondola Cable Car Ride
Another great thing to do in Kashmir is ride the gondola cable car. Traveling via cable car lets you enjoy beautiful snowcapped mountain views. There are three phases in which the ride takes place. Phase 1 is from Gulmarg to Kongdoori. Phase 2 is from Kingdoori to Apharwat Peak, and Phase 3 is from Kongdoori to Mary Shoulder. You get to come down and explore the mountains before riding the next cable car. All three phases have different prices, which are again reasonable.
Stay On A Houseboat
Why spend money on luxury resorts or hotels in Kashmir when you can stay on a houseboat on the lake? These are luxurious with full facilities, and you are on the river with mesmerizing views keeping you company. Also, you can enjoy a shikara ride anytime on a boat. Many houseboats in the Kashmir Valley have rooftops and floating gardens. These provide exotic views and all the amenities you can think of.
Trekking
Love trekking? Then you should try snow trekking in Kashmir. Trekking here will expose you to beautiful spots and treasures if you are a thrill seeker or nature lover. The best treks in Kashmir during the winter are in Sonamarg, Pahalgam, Sind and Liddar valleys, and Gangabal. The best places to trek here include Thajiwas Glacier, Frozen Alpather Lake, Naranga, Kolahoi Glacier, and Zoji La Pass.
Try local Kashmiri Food
A trip to Kashmir is incomplete without trying the local cuisine. Apart from the Kahwa, many dishes originated in this paradise; you should not miss eating them. These include lamb and mutton rogan josh, nardoo yakhni, paneer chaman, gushtaba, and dum aloo.
Go For A wildlife Tour
The valleys of Kashmir have the rarest and most beautiful species of flora and fauna in the dense forest and snowy mountains. In J&K's national parks and wildlife sanctuary of J&K, you will see marmots, red foxes, Himalayan bald eagles, Griffon vultures, and more.
From riding a shikhara on Dal Lake to visiting the Shalimar Garden to enjoying a cable car ride in Gulmarg, the number of things you can do in Kashmir is endless. Just ensure you follow the rules to be safe and prepare your body for the cold during the winter by wearing thermals.