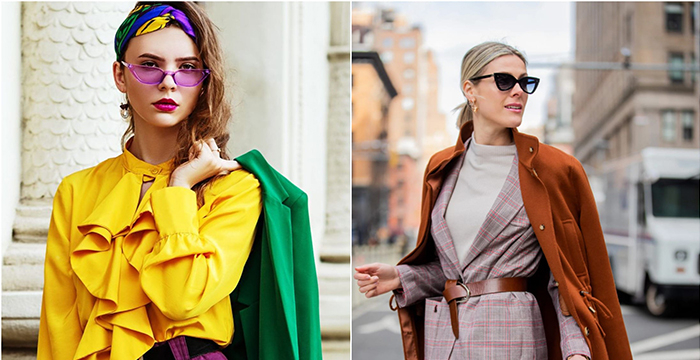 Fashion comes and goes. Trends change all the time. You can rarely find any fashion item that remains the same forever. Fashion trends can change over time but a professional who keeps up with the fashion trends can never go wrong. Dressing according to the season is an important aspect of fashion. Every season, there are trends you can look forward to. During the winter, you can wear sweaters (knitted or pullover) or heavy coats. During the summertime, you can sport breathable cotton clothing or light cotton clothes.
If you are confused about what you should be wearing to a particular occasion, you can always check the fashion magazines and the fashion blogs. They will give you information about what you should wear and when.
Fashion is an ever-evolving industry and, in today's digital world, it's easier than ever to stay on top of the latest trends. However, it can still be difficult to know exactly what to wear. Even the most seasoned fashionistas have their off days, which makes knowing a few tricks of the trade even more important. Keep reading for eight fashion tips to ensure you always look stylish!
1. Work your capsule wardrobe
Mixing and matching your wardrobe staples is the key to looking put together--no matter what the occasion. Whether you're dressing for a night out or for work, a capsule wardrobe of mix-and-match basics will help you look your best. When choosing your wardrobe staples, think about what's current and in style. For example, the little black dress is a classic that's always in style, so it's a reliable wardrobe staple. Additionally, denim is a popular and versatile trend, so it's a good choice if you're looking to mix things up.
Along the same lines, a classic blazer is a great choice if you're looking to add a touch of sophistication to your look. And, if you're looking for something a little more casual, a pair of jeans that fit perfectly is a great option. Finally, a T-shirt and a button-down in a neutral color are essential for any wardrobe. Just make sure you know how to style them--by pairing them with a leather jacket (or denim jacket) or a simple dress. By investing in a capsule wardrobe of mix-and-match basics, you'll be able to look your best no matter what the occasion.
2. Make sure your clothes fit perfectly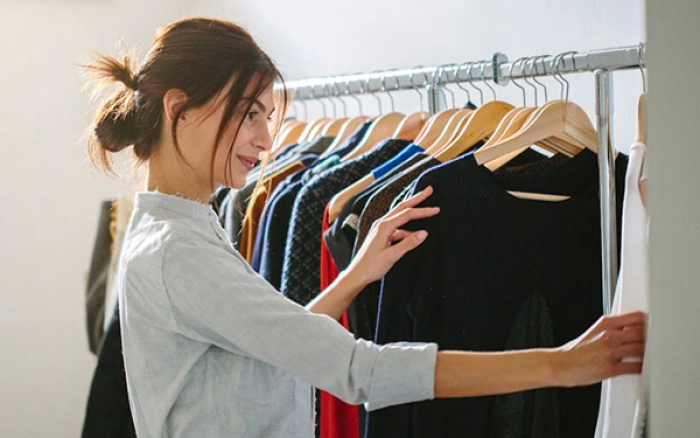 When it comes to clothing, fit is key. Not only does a well-fitted garment look great, but it also feels more comfortable and is easier to move in. If you're not sure whether or not your clothes are fitting you well, try a few tricks to find out. Take a look at your measurements. If you have them, take them to a tailor and have them made into a pattern. This way, the tailor will know exactly how to make your clothes fit you perfectly.
Try on different sizes of clothes. Not all clothes fit the same way, so it's important to try on a variety of sizes to see which ones fit best.
You might be surprised at just how much difference a few inches of fabric can make. Finally, take a look at your wardrobe and see which items don't fit you as well as they should. If you have a particularly tight wardrobe, it might be worth investing in a good tailored garment. A good tailor will be able to take away any slack and ensure that your clothes fit perfectly. When you're looking to buy clothes, it's important to keep in mind that they need to fit perfectly. Not only will this make you look and feel better, but it will also save you time and money.
3. Learn how to balance proportions
When you're trying to balance proportions, it's important to keep your outfit styled together. This means wearing clothes that are fitted to your body shape. Fitting clothes will help to create an overall aesthetic harmony, and it will make it easier to play with oversized clothes or unusual shapes. To get started, take a look at your body type and figure out what shape you fall into. If you're not sure, try on several different types of clothes and see which ones fit best.
Once you know your shape, you can start to think about how to style your outfits.
One way to achieve balance is by wearing clothes that are fitted to your body type. This means that the clothes should fit closely to your body and shouldn't sag or droop. When you want to play with oversized clothes or unusual shapes, make it a fashion moment by keeping the rest of the look fitted. This way, the oversized clothes or shapes will look better because they'll harmonize with the rest of your outfit.
A women's hoodie is the perfect way to balance out your proportions and make sure that your top half and bottom half are in proportion. It's also a great way to add a bit of extra warmth to your outfit, which is always a bonus in the colder months. Hoodies are available in a wide range of styles, so you're sure to find one that suits your own personal style. Buy hettegenser til dame (women's hoodie) online in Norway.
4. Find your personal style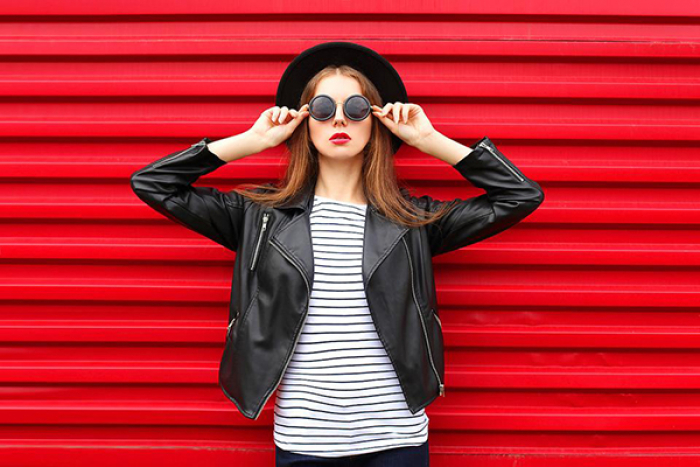 When it comes to fashion, there's no one right way to look. That's why it's so important to have a signature style that you can build on over time. Starting by creating a mood board is a great way to get started. A mood board is simply a collection of images that represent your style. You can use it to help you decide on colors and shapes, and to help you figure out what looks great on you. Remember that personal style is an experiment; you never know what amazing looks await you until you're in the dressing room. Take time to play with colors and shapes to find what looks great on your unique body. Experiment with different tailoring techniques and silhouettes to see what looks best on you. The more time you put into developing your style, the easier it will be to keep it looking great no matter what outfit you pair it with. Buy silk dresses (kjøp silkekjoler) online in Norway.
5. Become a better shopper
Shopping for clothes can be a daunting task, but it's definitely possible to learn how to do it better. Here are a few tips to get you started. Be realistic about what you need. Instead of buying clothes that you think you'll eventually wear, buy clothes that you know you'll wear. This way, you won't end up with a closet full of clothes that you never wear. Be mindful of the size of the item. When you're shopping for clothes, it's important to remember that not all clothes are meant to be worn individually. If you're looking for something to wear to work, for example, don't buy a dress that you'll need to hem or take in at the waist. Instead, buy a dress that you can wear straight from the store.
Finally, take the time to try on clothes. This may seem like a waste of time, but it's actually one of the best ways to figure out whether or not a particular piece of clothing will look good on you. If you can't try on the item, it's usually hard to know for sure whether or not it will fit.
6. Add a belt
Adding a belt to your look is one of the easiest ways to make any outfit look more put-together. It's also a great trick for bringing balance to a look that otherwise might not work—like a long cashmere sweater and billowy midi skirt. Think about it this way: a belt anchors everything together, adding structure and stability to an outfit that might be a little too wispy or loose. It's also a great way to bring focus to an outfit that might be too scattered or unfocused.
7. Play with color
If you're nervous about adding color to your look, start with just one colorful piece, and keep the rest of your look neutral. As you get more comfortable with colors, you'll learn which color combinations work best for your style. Take a look at a color wheel for inspiration. On the right side of the wheel, you'll see a variety of colors.
These are the colors that work well together. On the left side of the wheel, you'll see all of the colors that work poorly together. By playing with these colors, you can gradually begin to add more color to your look without feeling too uncomfortable or unsure.
There are a few important things to remember when adding color to your look. First, make sure that the colors you choose are complementary. If you're wearing blue and you add a purple piece to your outfit, the purple will overpower the blue and the outfit will look wrong. Second, avoid using too many colors together. If you're wearing a blue dress and you add a green necklace, the green will compete with the blue and the necklace will look mismatched. Finally, keep in mind that color won't look good on everyone. If you're considering adding color to your look, experiment a little bit first to see what works best for you.
8. Mix patterns and textures
Mixing textures and patterns is a great way to stand out in a crowd and make a bold fashion statement.
Start small with neutrals like stripes and low-key textures like leather and knits, adding in sequins and paisleys in small amounts (like a scarf, tie, or clutch) until you learn what works for you. There's no need to match your handbag to your shoes anymore—clashing textures and prints make a bold fashion statement. Experiment and find what works for you—the days of matching your handbag to your shoes are over.
Short Summary
Fashion is a fickle word. It can vary from one region to another. Fashion can also vary from one age group to another. Fashion trends can also vary from one time of year to another. Fashion is usually defined as the clothing, makeup, and accessories that we choose to wear in a certain time period. Fashion trends are determined by popular culture or other prevailing commercial patterns. But what exactly determines a fashion trend? Thanks for reading! Let us know if you have any questions.