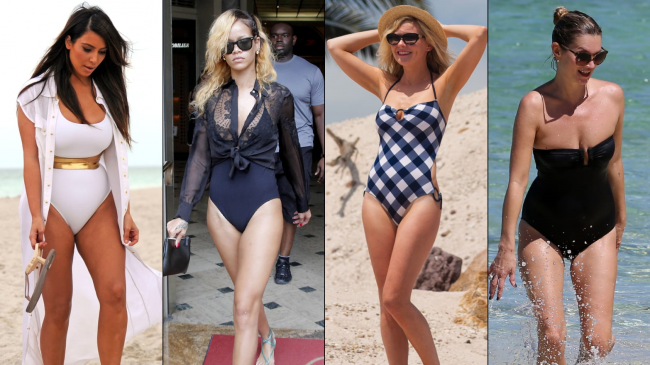 New beach styles come into play every year, most of which have been set by famous celebrities. To help you be up-to-date, this think-piece has nine best celebrity beach outfits that will make you look fashionable and sexy.
1. Stylish bikini top
This top has been slaying the internet for a while now. Many celebrities can be seen wearing bikini tops at pool parties. The most amazing part of this bikini is that you can go swimming, play volleyball, or go paddleboarding.
You can also adjust the straps according to your comfort level. The brownie point of wearing a bikini top is that it showcases your beautiful body perfectly because of the lining in the bust.
2. Sexy crop bikini top
You have probably heard about crop tops or worn them. This bikini crop top is a beach version of the crop top. Celebrities like Bella Hadid and Selena Gomez have tried this outfit and broke the internet with it. The width of the straps comes in varieties to support different body types. Wearing it gives you a sporty look with a minimalistic approach. You can even pair it with shorts.
3. Quintessential cut-out one pieces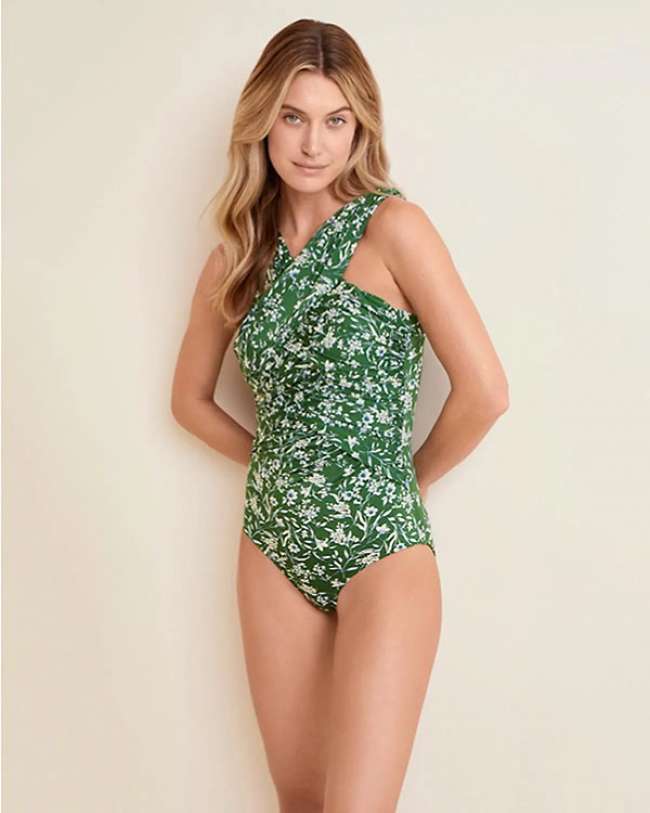 If you are interested in a sensational beach look, try this cut-out one-piece. They instantly give out a flattering vibe. It comes with an elongated torso. So some extra skin will be visible.
You can swim freely in this outfit because the bottom is attached securely to the first part. However, if you want your bust area to look more beautiful, try one-pieces that have cutouts right below the chest. If you want to wear a piece that creates a tall illusion, go for side cut-outs.
4. Classy One-piece
A classy one-piece is great for family holidays. You just have to find the right size for you. As it gives full coverage, you can participate in different beach activities without difficulty.
Always buy one piece with sun protection, as it will safeguard your skin from UV rays. You can also find a sexy classic one-piece with low backs and high cuts that will make you look like an 80s actress like Meryl Streep or Kathleen Turner. Don't worry about the support, as the cross in the back will provide you with that.
5. Cold shoulder one piece
The cut on the shoulder gives this outfit a flair look, and the asymmetrical neckline brings out intense feminine energy. This one is perfect for beach parties and beach games.
6. Bohemian swimsuit
If you are searching for a joyous and vibrant-colored beach look, go for bohemian swimsuits from Banana Moon Brand. They are famous for bringing back the 70's bohemian style. Two kinds of shades are available for the bohemian-styled suit.
Some warmer shades like red, orange, and yellow, and others are colder shades like blue, purple, green, etc. If you like lengthy illusions, try a patterned swimsuit. If you are a floral designs fan, you can buy a floral-styled swimsuit.
7. Animal-printed swimwear
You can never go wrong with animal-printed swimwear. These are known for showing a wild spirit. It can make you look fierce and sexy at the same time.
The best animal-print for swimwear are zebra, cheetah, leopard, and tiger.
8. Triangle bikini
When Kim Kardashian first shared her photo in a triangle bikini, the internet went crazy. Every influencer started sharing their triangle bikini look on the internet. Shortly, new types of designs came into the market.
You can adjust the ties of this bikini for a push-up effect. They are available in every size and style.
9. Kaftan
This is a free-flowing outfit. You will find multicolored prints, floral patterns, and various designs. Some beach kaftans even have a button system. You can wear this on your holiday trip to the beach. Unlike any other swimwear, you can accessorize the kaftan with tribal necklaces, flip-flops, and light makeup. Recently, Beyonce, Jenifer Lopez, and Kris Jenner were seen wearing Kaftan.
While Beyonce chose a short and seductive cheetah-printed Kaftan for herself, Jenifer and Kris tried a long and flowy Kaftan. You can pick your preferred ones. This outfit also protects your skin from sunburn.
Over to you…
Now that you know all about the famous beach styles, you can easily select your upcoming beach outfit.