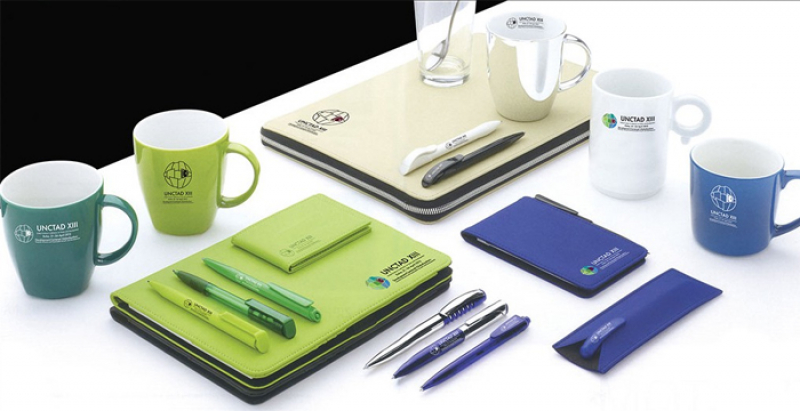 There are lots of different promotional gifts out there that companies can buy to promote their brand and give out to prospective clients, or just to remind their current customers of the great service they provide. If you are looking at these types of products and wondering which ones will be best to help you promote your brand and make your company stand out from the rest, here are nine reasons why promotional gifts can be so effective and why they should be part of your marketing strategy.
1. They Create a Lasting Impression
A promotional gift can be the perfect marketing tool to make a lasting impression on potential clients. Not only will they remember your generosity, but they will also remember your brand. This is especially important for business owners who are just starting out or who do not have the budget for expensive advertising campaigns. A promotional gift can help create a positive first impression and generate goodwill with potential and current clients alike.
2. They're Cost-Effective
Promotional gifts are a cost-effective way to promote your brand. They get people talking about you, which can lead to referrals and more sales. Plus, they're fun! You can create custom items or buy off-the-shelf items that work as promotional gifts. You can also make your own promotional gifts by using things you have around the house and adding a personal touch.
3. They Help You Stand Out from the Competition
If you're a business owner, you know the importance of standing out from the competition. When it comes to marketing your brand, promotional gifts are the perfect way to do just that. You'll be able to differentiate yourself from other companies and create your own unique branding. Plus, promotional gifts allow you the opportunity to build relationships with potential customers while they're in their most receptive state.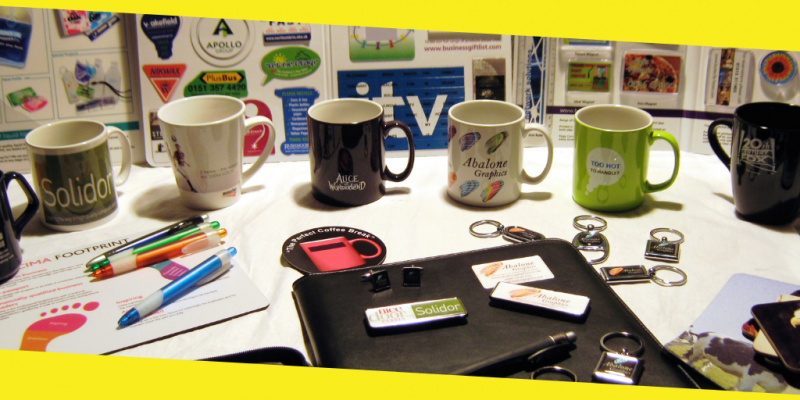 4. They're Versatile
Promotional products are a great way to promote your brand because they are versatile and can be used in many different ways. You can use them as giveaways, merchandise, or even just as marketing tools. They're also affordable and there's a wide range of options so you'll find the perfect promotional product for any occasion. Plus, branded promotional products last much longer than other forms of advertising and you'll get more value for your money. With all these benefits, it's easy to see why using promotional gifts is a great idea if you want to promote your business.
5. They Show That You're Thoughtful
It's a great feeling to receive a thoughtful gift. It shows that the giver put some thought into what you might enjoy. It's also a way of saying, I know you and I care. When it comes time for your company's next event or trade show, consider putting together an assortment of promotional gifts to make your brand memorable. If you are looking for ideas, there are many different types of promotional items to choose from - pens and notepads with your logo on them; T-shirts with your company name on them; stickers in all shapes, sizes and colors; sunglasses with embedded digital screens so passers-by can see whatever message you want them to see. There are many options out there - the hardest part is choosing one!
6. They're Memorable
It is important that your promotional items are memorable so that they stand out from the other items in the room or on your desk. This will help you build brand awareness and make it easier for people to remember who you are, what you do, and where they saw your company's logo before.
7. They're Unique
One of the benefits of promotional gifts is that they can be unique to your company because you have total control over their design. You can choose colors, fonts, materials, graphics, etc., to reflect your own personal branding.
8. They're Generous
When businesses offer giveaway prizes like pens or notebooks with their logo printed on them it shows how generous they are with their customers and supporters by giving back some product in return for a person's participation at an event or trade show booth visit.
9. They Can Be Reused
Promotional items can be reused. You can use them for different marketing campaigns or give them away as gifts. This is a great way to save money when you have limited funds and need a lot of promo products in order to meet your goals. You will be able to reuse them over and over again without having to worry about running out of inventory, which is always a concern for small business owners.
Conclusion
Promotional gifts are a great way to promote your brand. They can help you make an emotional connection with customers and create the opportunity for them to share your brand with others. There are many types of promotional items that come in handy, such as branded t-shirts, pens and other small office supplies, or even a gift card. If you're looking for a way to promote your business through giveaways, promotional products might be just what you need!