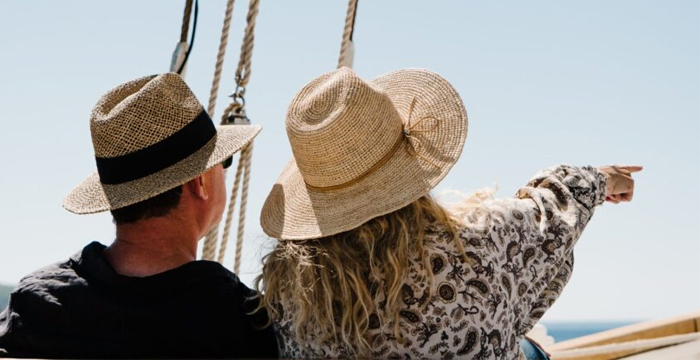 Nowadays, big hats are not only used for style, but they serve as protection for the face against the sun during summer. Many people want to spend as much time as they can get, seeing different sights and enjoying new adventures each time they are on summer vacation. It means people find themselves constantly exposed to the sun. You must understand that even when the weather is cool, exposure to the sun can cause a lot of over time. As a result, you need to cover yourself as much as you can, especially your face. To have your face well protected from the sun, you must be able to pick the best packable big hats to serve your purpose and suit your style. This article will show you some tips on how to pick the best big sun hats for traveling.
Consider Comfortability
Before paying for a sun hat, a question you must not skip is, "Will you feel comfortable wearing the hat?" Don't mislead yourself, and ensure your answer is yes and true. There is no more essential thing to consider than if a sun hat fits your fashion sense and style. It would help if you did not feel wearing a sun hat but rather confident.
Consider The Brim
Before a sun hat can be considered the ideal hat for protecting your face against the sun, its brim must be as wide as 7.5 I'm (especially for big sun hats for adults). A 6 cm brim width may be ideal for a bucket hat. This large brim width offers enough shade for the important parts of your head, such as the eyes, ears, and neck, since they are easily exposed to ultraviolet radiation. A big hat can provide up to 50% protection for your eyes against UV rays. For this reason, always buy a sun hat with the perfect brim width for maximum protection against the sun.
Consider The UPF Rating
Like the sun protective rating for sunscreen (SPF), ultraviolet protection factor (UPF), which is a standard system of rating, is often used for clothing. Fabrics, however, protect against the sun differently. Buy sun hats that have a UPF50+ rating and enjoy a mix of protection and style wearing your sun hats.
Consider The Shape
Another important factor often overlooked when buying sun hats is the shape. Sun hats shapes often make different functional designs. Buy sun hats with shapes that offer the necessary functions. Broad-brim hats and bucket hats have shapes that offer excellent protection against the sun. Baseball hats may not be the ideal hat for maximum protection because they only offer shade for the scalp and the forehead.
Consider The Weather And Activity
If you are wearing sun hats and doing sports like volleyball and tennis, you may need to consider your peripheral vision. Check out the width of the brim and how much the neck drape covers your face, if it has any. Buy a hat with a brim width that doesn't stop you from seeing the other players and the flying balls. Also, consider the weather condition, especially if there is wind. It would help if you bought a wide-brim hat with a chin strap to keep your sun hat firm on your head. A sun hat with a large brim will act like it has wings when there is wind without anything to fasten it. Furthermore, buy a sun hat with good aeration when it is . A fast-drying fabric with a cooling effect as the sweat evaporates or a big sun hat with mesh on the crown can be your best bet.
Select A Packable Sun Hat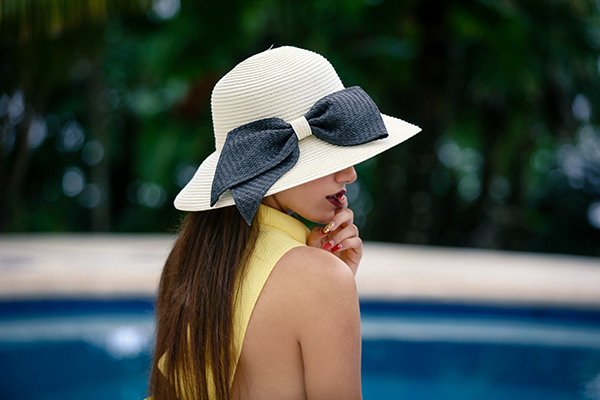 Since the big sun hats will mostly be used on trips, you must buy hats that you can fold and easily pack in bags. You don't want to unpack your sun hat and find out it is out of shape. A flexible sun hat that you can fold and unfold without losing its shape is the ideal one for traveling.
Consider The Weight And Size
There is no better sun hat to wear than a lightweight one. Wearing it brings comfort, and it is easy to carry. If traveling a lot, ensure your hat is lightweight for maximum ease. A bigger-sized hat is more comfortable than a tight one which may give you a headache, and you end up not wearing it again. However, a moderate-sized hat is the most ideal for you. It offers you the needed comfort and desired style. You may also consider adjustable hats, which you can make firm in case of wind and free a little if there is heat. In all cases, take measurements of your head and compare them to the dimensions of the hats for a perfect fit.
Consider Your Style
Another important factor you must consider alongside comfort and function is style. When buying a sun hat, style often comes in handy. Always buy hats that speak volumes of your style and personality, and never be cornered into buying a hat you don't like by sweet words.
Choose Durability
One of the many good things about durable big sun hats is the good memories of your vacations and travels they remind you of. In addition, durable hats prevent you from wasting money. You get to enjoy your quality hat for as long as you desire. To improve the life of your sun hats, you may get instructions on how to clean and store them properly.
Buy A Sun Hat Today For Your Next Travel
With the ideal sun hat, you can enjoy your mid-year getaway without sunburns. The tips in this article are enough to help you select the perfect sun hat that ticks all boxes of comfort, longevity, quality, functionality, and style. By doing so, your travel experience will be unmatched. Buy a suitable sun hat for yourself, pack your bags and hats, and get on the road for maximum fun in the sun.