People like to shop online these days because it's easy to order something and have it sent straight to their home. All it takes is a few clicks on your computer or a few taps on your phone.
You don't have to worry about what to wear to the next mall or store.
You could also say that it's safer because you don't have to worry about your wallet getting stolen, but when you shop online, you have to give out your personal information and credit card information. Where there is money, there are also people who want to do bad things.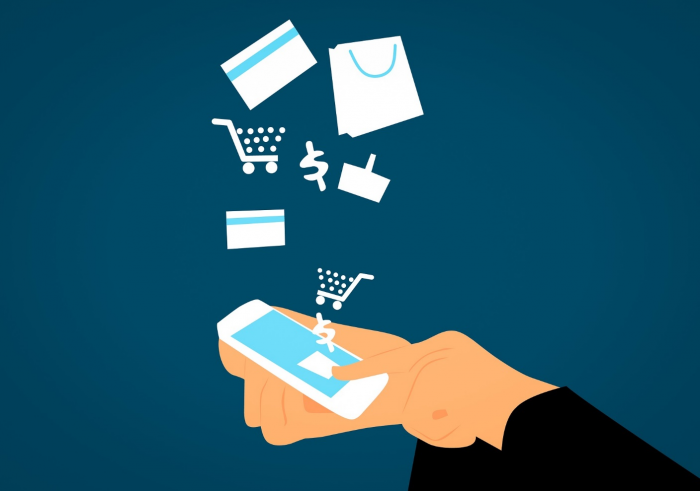 These are our top tips for safe online shopping that will help you get ready for the cybercriminals who lurk on the Internet.
1. Beware of Shopping Sites that are not Real
People who don't shop at Amazon or eBay or other safe online shopping stores should be very careful about fake online shopping websites.
Malware can get on your computer from these sites if you click on dangerous links. If shoppers don't know it, their full name, home address, credit card number, and credit card security code could be stolen if they check out at a fake website. If hackers get your personal information, they can use it to do things like steal your identity and use your credit cards without your permission.
2. Only Buy Things from Websites that are Properly Encrypted
SSL (secure sockets layer) encryption makes safe online shopping possible. Data that is encrypted has a very low chance of being stolen by hackers who want to do harm.
Check the address bar for the URL. If it has a lock symbol and the word "https://," it means that SSL encryption is used on the site. Fake online shopping stores don't have SSL encryption, so always look at the address bar before you keep browsing.
3. Use Secure Internet Connections
Wi-Fi is easy to get to these days, but that doesn't always mean it's safe. If you connect to an unsecured network, a hacker can see everything you do on the Internet. Everything you type online can be tracked and stolen, especially your credit card information, personal address, and passwords.
4. Keep Your Bank Account Safe
Cybercriminals want your credit card information, and hacking into online shopping stores is the best way to get it. Customers are not always to blame when data leaks happen. There are times when hackers get into credit card companies and take important personal information.
Always keep an eye on your bank account for anything that seems strange.
5. Use a VPN
Use a Virtual Private Network (VPN) if you can't avoid browsing on a public Wi-Fi network. VPN will add an extra layer of security. VPN creates a secure link between your computer and the server on the Internet.
If cybercriminals are listening in on the public Wi-Fi, it will be hard for them to steal your data with VPN in action. Amongst the many VPN out there, VeePN is the most effective one. You can read a VeePN review for more information. So, opt for VeePN for a safe online shopping experience.
6. Put Several Safety Measures On Your Device
Antivirus programs keep your computer or phone safe by looking through your files to find malware. Windows Defender is free for PC users and works very well as long as you update it often. Avast, McAfee, and Norton are all popular antivirus programs with extra security features that can be used on different devices. There are free versions of these programs, but they also often offer discounts for paid subscriptions.
7. Don't Open Junk or Phishing Emails
Phishing emails are cleverly made to look like emails from businesses you know and trust.
Most of the time, phishing emails get a lot of clicks because they come with a fake offer for a good-looking product.
People who buy things on the spot often click "Buy now" or "Order now." Phishing emails are often the first step in attacks by malware.
When they no longer want to get certain emails, many people click the "Unsubscribe" button. Cybercriminals use this information to make phishing emails with a fake link that says "Unsubscribe."
If you get an email that seems fishy, mark it as spam. This takes the email out of your inbox for good. Also, the sender will not be able to send you any more spam emails.
8. Keep Track of What You Buy and Keep Your Receipts
If you want to shop online in a responsible way, you should keep track of everything you buy. This includes the price, the date you bought them, and the website you used to order them. No matter how small you think something is, it is important.
9. Be Careful About How Much Personal Information You Give Out On Shopping Sites.
Online shopping stores only need your payment information and shipping address to be able to process your order.
Your credit card number, expiration date, security code, and billing address are all parts of the information you need to pay. Be careful about saving payment methods in online shopping store accounts, because all it takes is one data leak for your money to be in danger. Your street address and zip code make up your shipping location. Some stores may also ask for your email address and phone number, but these are only used to track your orders.
If a store asks for your social security number, date of birth, and bank account number, it's best not to shop there.
Cash on delivery (COD) is the safest way to pay, since you give your money directly to the person who hands you the package. This means you don't have to enter your credit card information online. If COD is an option at the store you are shopping at, you should choose that.
If you don't want to give out your home or office address, you can ask the store if they can send orders to P.O. boxes or other places. So, you can pick up your order at a safe place without letting anyone know who you are.
10. Don't Store Too Many Personal Details On Your Phone
Everyone keeps a lot of important personal information on their phone these days, but most of us don't take the time to keep them safe. Less and less people use these devices to call people, and more and more people use them for photos, social media, and other things.
People are doing online shopping more and more with their phones, but this comes with its own risks. Fake online shops can put malware on your phone, which gives them access to information like phone numbers, notes, photos, and even the apps you have on your phone.
Because of this, we suggest keeping as little information as possible on your phone and using offline storage or the cloud instead.
With the growth of digital marketing, shoppers could go to their favorite stores from their computers and phones. Safety is becoming a bigger concern for both e-commerce companies and shoppers.
Web and app developers keep making new security measures to make the internet safer.
You should also do your part and learn about the best ways to keep hackers from getting to your personal information, like installing VeePN.