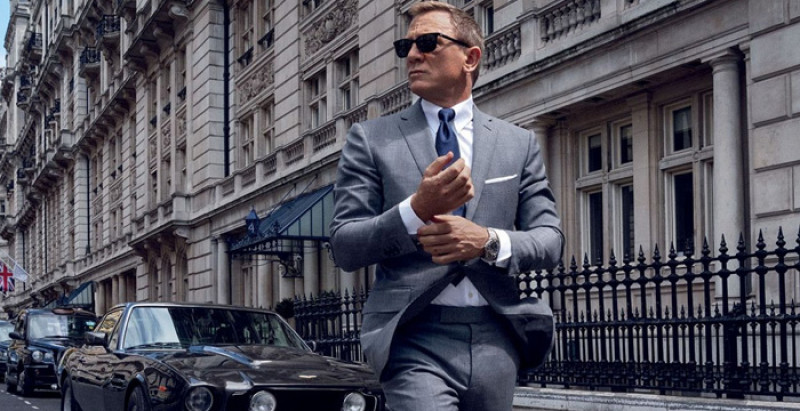 From Sean Connery to Daniel Craig, those who have played James Bond have been tasked with keeping up with one of the world's most stylish fictional characters.
There aren't too many film characters that are known and adored the world over, but James Bond appears to fit the bill. Appearing on our screens since 1962, Bond has had to contend with many different fashion trends throughout the ages, so it's a testament to all involved that he always appears to be at the cutting edge of fashion in each and every movie.
The author who created Bond, Ian Fleming, wrote his most famous character into existence. When it came to print, James Bond's style revolved around lightweight dark blue suits, silk shirts, and sea island cotton shirts. Bond also loved black knitted ties and moccasin slip-on shoes.
Very few fictional characters have the influence to carry such gravitas in the world of fashion as Bond, but it's fair to say that his portrayals on the big screen have paved the way for a style icon, helping to shape the way we dress for over 60 years.
With this in mind, let's take a deeper look at four fashion trends that have been inspired by 007, the world's most charismatic double-O agent:
Reshaping The Tuxedo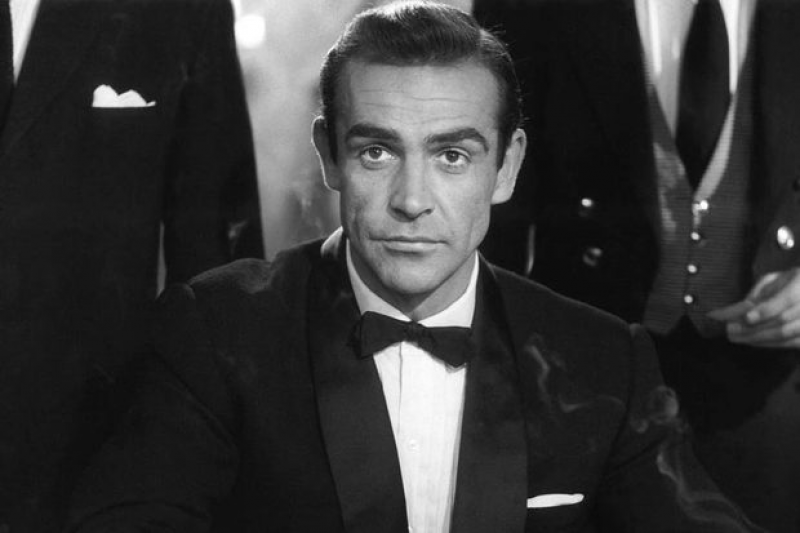 Bond has always been well-prepared to make an iconic introduction, and so it's fitting that the first time we're introduced to bond as an audience, all the way back in the opening scenes of Dr No in 1962, we see Sean Connery's character smouldering in a midnight blue tuxedo at a Chemin De Fer table.
These first glimpses of Bond introduces us to a fashion icon who's immediately ready to challenge our perceptions of style.
While the tuxedo has always been viewed as the pinnacle of formal wear, James Bond takes the look and introduces it to a mass audience as an impeccably cool look even without its black tie event context.
As a result, generations have recognized the tux as the ultimate dress-up outfit even without the class status attached.
The tuxedo has followed Bond throughout his films, and every actor to play 007 from Connery to Roger Moore, Timothy Dalton, Pierce Brosnan, and Daniel Craig have all adorned tuxedos in midnight blue, black, and even white.
Iconic Eyewear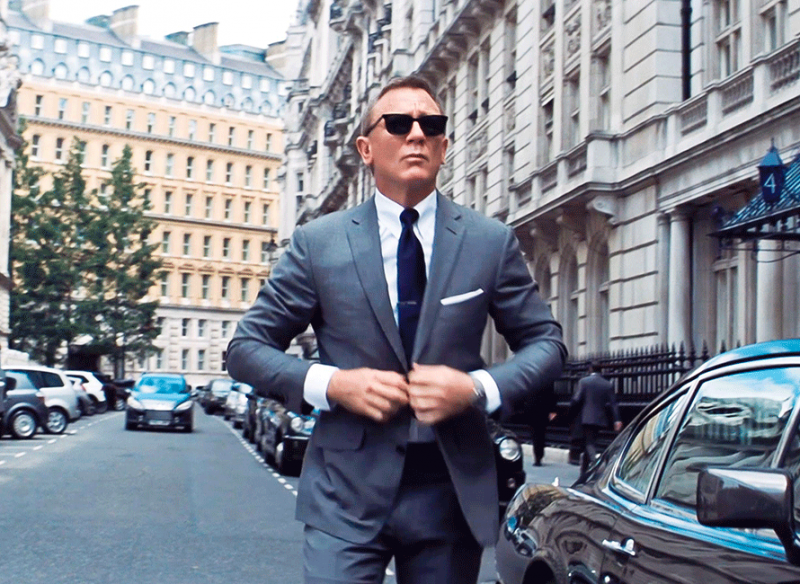 While it's a little bit of a stretch to say that Bond made sunglasses cool, his consistent pairing of striking shades with well-coordinated suits certainly cast an iconic look over the world of fashion.
Although Bond's choice of eyewear can change over time, each incarnation of Bond still retains their impeccable taste over time.
Some of Daniel Craig's choice of sunglasses for Bond has been among the famous spy's most impressive. Among his finest eyewear is his pair of Barton Perreira 'Joe' shades in black acetate and grey lenses. The sunglasses take on a wayfarer frame and form the perfect subtle complement to Bond's impeccable taste in suit styles.
For the 2021 film No Time to Die, we saw Tom Ford announce the return of their collaboration with creators that saw the brand's range of popular eyewear, which is available to choose here to match with Bond's unmissable formal attire.
The Towelling Polo Shirt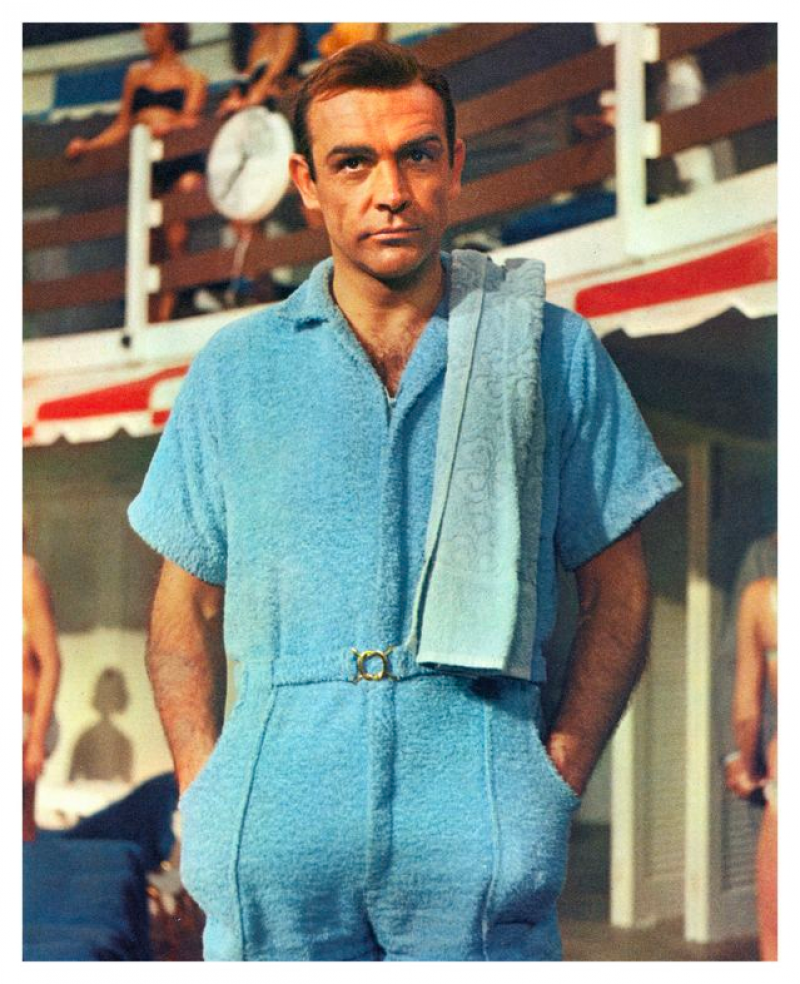 With Sean Connery, James Bond became a leading advocate of the ever-comfortable and unmistakable towelling shirt.
While towelling polo shirts are certainly a retro look, Connery's natural flair for fashion has seen the look make regular comebacks, particularly in bright white, which was worn by Bond in many earlier movies.
Today, the towelling polo shirt represents the epitome of swinging 60s style, and is a look that's always ripe for reinvention–however, it's always easier to pull off the more bold looks in fashion when you look like Sean Connery.
The Watch Can Die Another Day
The smartphone has created a challenging environment for traditional timepieces, but there are few cooler accessories in the world of Bond than a stylish wristwatch.
We've even seen timepieces take center stage in films, and when the 1967 classic Casino Royale was repurposed for 2006 and a contract with Omega meant a change of approach from the Rolex worn in the original, we saw Vesper Lynd enquire "Rolex?" to which Bond replies "Omega," with a smirk.
James Bond's relationship with watches has seen a series of beautiful releases, and as a keen watch wearer, the stylish spy may help to ensure timepieces retain their place as a popular accessory despite our dependence on other devices that can tell time.
With a new Bond set to take over from Daniel Craig, we're set to be treated to yet another generation of iconic trendsetting and brave new styles. With 007 always positioned at the forefront of fashion, we can be sure that James Bond will continue shaping our fashion taste for years to come.
Source:
https://fromtailorswithlove.co.uk/01-james-bond-begins-the-ian-fleming-files
https://www.percystride.com/post/how-to-dress-like-james-bond
https://www.eyeglasses.com/brands/tom-ford
https://www.thegentlemansjournal.com/article/how-to-dress-like-james-bond-this-summer/