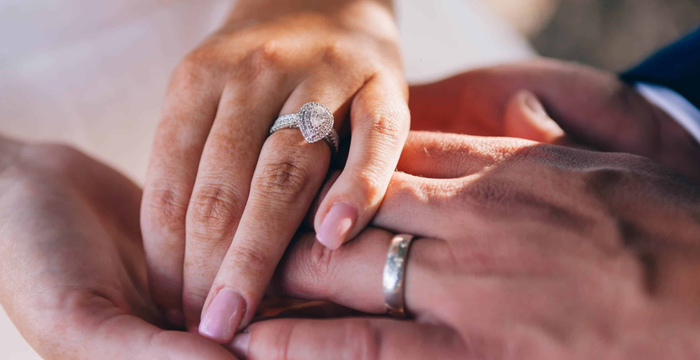 For several centuries, jewellers have createdsome truly artistic masterpieces for the rich and famous. Almost everyone who wore themwasa public figure, but it wasn't till the internet became what it is today that we got a chance to see some of them in their full glory. On that note, let us quickly go through some of the most famous and stylish nuptial rings we have seen yet.
Beyonce's Engagement Ring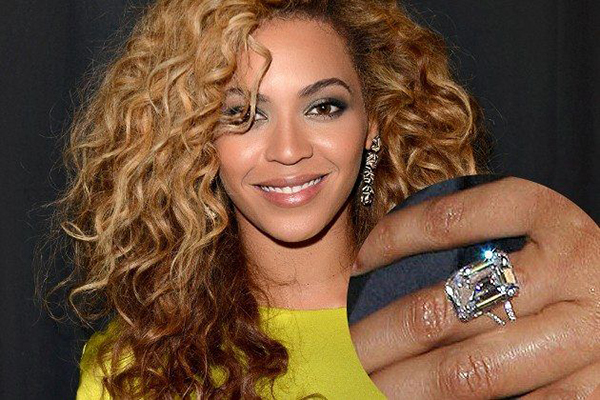 Now, Beyonce Knowles is no stranger to expensive and stylish jewellery because she was and still is one of the biggest trendsetters of her generation. However, it's the bespoke, platinum diamond ring that she received from her fiancé and future husband Jay Z that truly stands out. In a ring of platinum sits a beautiful, 18-carat diamond in octagon cut.This diamond is certified as being naturally flawless, which rarely happens.Since most gems are essentially natural rocks, minerals, and crystals, they willusually have inclusions (particles) in them. In fact, inclusions serve as a preliminary determinant of a gem's authenticity.
Every once in a blue moon though, a natural gem or two is discovered that does not have any visible inclusions. The ring Jay-Z proposed to Beyonce with happens to be one of those rare oddities. The ring was personalised, custom designed, and then sold for a whopping $5 million/£3.15 million.Whether you have millions to spend on an engagement/wedding ring or not, you too can propose to your future better half with a bespoke ring of your own design. If you are in Hertfordshire, work with the jewellers Hertford to create the ring you want for your partner.
The Engagement Ring of Princess Diana
This grandiose engagement ring currently belongs to the Duchess of Cambridge and wife of Prince William, Catherine Elizabeth Middleton. However, it will forever be known as the engagement ring of her departed ex-mother-in-law, Diana Spencer, the Princess of Wales. Set into an 18-karat white gold ring is a massive 12-carat Ceylon blue sapphire, surrounded by a halo of 14 diamonds. Back when it was bought in 1981, the ring came at a whopping cost of £47,000, which would be the same as roughly £150,000+ in 2022. However, the historic value attached to the ring is what truly adds to its estimated price of about £400,000+ today.
Aside from the long history and some of the tragedy that surrounds the ring, it should be noted that this was the first time that a member of the royal family went for an engagement/wedding ring that did not have a diamond as its centrepiece. Ever since that time, this style statement never really went out of trend for nuptial rings.
The 2nd Engagement Ring of Grace Kelly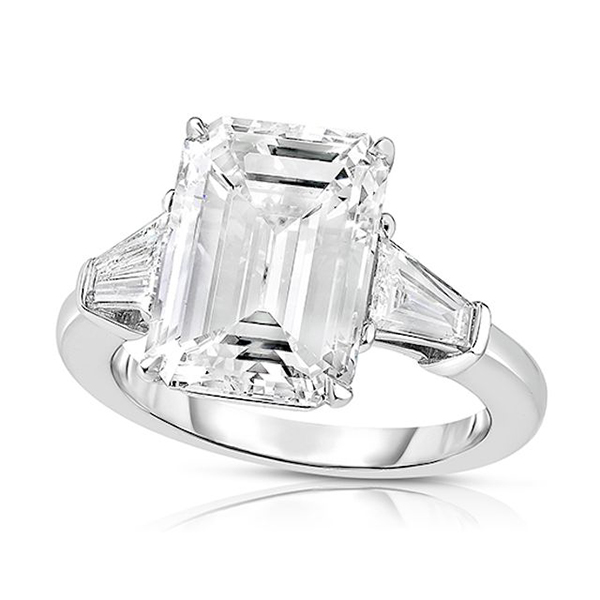 Although the Hollywood actress received two diamond engagement ringsfrom Prince Rainier III of Monaco, it's the 2nd ring we will discuss here. Ahuge, nearly flawless, 10.48-carat, emerald-cut diamond sits in the middle of the platinum ring, flanked by two (comparatively) smallerbaguette-cut diamonds on its sides. Kelly's 2nd engagement ring isarguably the most valuable wedding ring in the history of wedding rings to date.It was already worth a whopping $4 million in 1956 and it would be worth at least $39 million today. In fact, it would not be an exaggeration to call this ring invaluable because no one can buy the ring anymore. It went back to Monaco and the House of Grimaldi, which is the last known destination point of this historic ring.
Jewellery in its simplest form predates even jewels themselves. The earliest known pieces were made from seashells and animal bones by our prehistoric ancestors, more than 100,000 years before gemstones, crystals, and precious metals were discovered. Suffice to say that people started wearing jewellery to style themselves, long before clothing even entered the fashion scene!