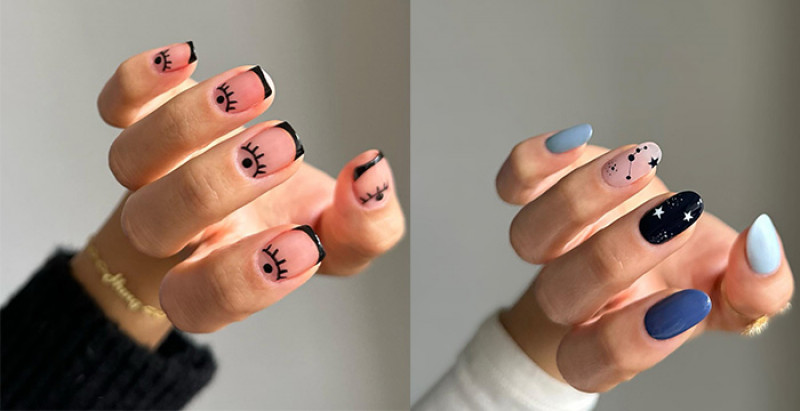 The spring season is known as the month of blossoming and transformation. You can explore all nail designs for any season of the year, but some designs look better and more significant when worn during certain seasons. There are so many nail ideas that you can try. Coming up with nail ideas is a matter of creativity and innovation.
There are so many sources that you can seek inspiration for the nails to wear during. You can copy designs that celebrities are rocking from social media or have your nail artist recommend some designs. Check out these nail designs at naildesignsjournal.com that may inspire you on what to wear.
1. Simple Stripes
This manicure is the perfect definition of clean and fresh. The design is straightforward, and you may not need a nail artist to do it for you.
To create the simple stripes, you will need a striping brush. If you are not precisely sure what you are supposed to do, it is advisable that you work with a guide that will take you step after the other.
To avoid mistakes when coming up with the lines, it would be best if you paint against a piece of striping tape.
2. The 70.S Inspired Swirls
If you love the idea of retro aesthetics, this is the design for you. This nail design is just on another level featuring how the matte polish brings out a subtle effect of the pearl shimmers. You can add a tiny nail art like a flower to spice up the look and make it show off some vibes.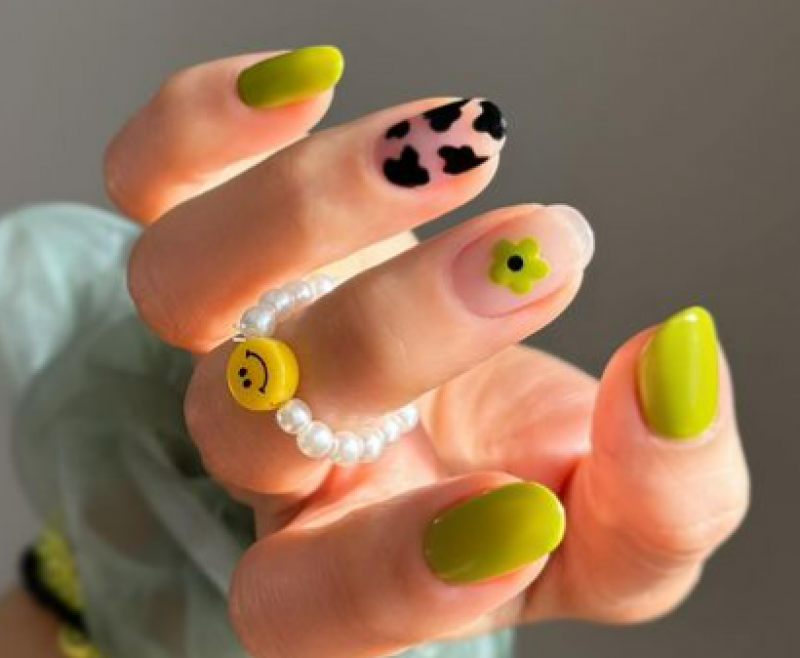 3. Garden Party
This spring nail design is a twist on the French manicure. The French design is slanted on the tip by the artist other than the usual traditional French manicure where the tip is a white vertical line.
This step is easy, and you can either have it done at a nail parlor by an artist or do it yourself using a step-by-step guide.
4. Springily Squiggles
When getting any nail design, you need to remember that the idea is to make it an all-season design. This idea is perfect if you want some major vibes.
This nail idea also allows you to use more than one color in each and every nail. Ensure that the colors you choose to use show some spring vibes.
You can do this design on your own but remember to get a neutral base coat so that you can perfectly show off your squiggles.
Remember to get a step-by-step guide if you do this design at home to avoid missing some essential steps.
5. Blooms And Bright
Even the name itself defines it. This is the perfect idea if you find yourself in a dilemma of choosing between French and floral manicures. This idea accumulates the two concepts and will give you the satisfaction of being unable to decide.
You can try using two f your favorite colors to create the perfect combination to get the perfect combination. You can use the brighter color to come up with the flowers and the subtle color for the French manicure.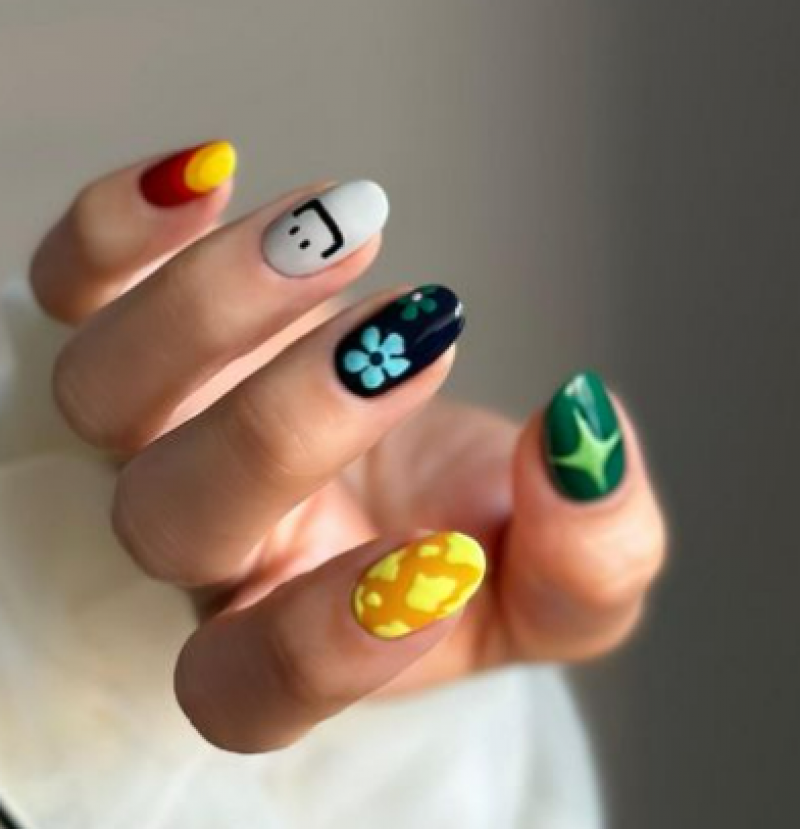 6. Dripped In Gold
This idea is perfect if you love gold color but do not want to feature it on your whole hand. You can use a neutral base color and get the gold art in 3D for more effect. This idea is very simple but will definitely turn heads.
7. Half French
This design is perfect for those who love the French manicure at naildesignsjournal.com but don't enjoy the traditional French manicure.
You can do the half French on any length of nails, but it would be best to do it on long nails for a better effect. If you are doing this design by yourself at home, consider getting a dot at the center where the French design will begin for uniformity and accuracy.
8. Metallic Dots
This design is simple but has a lot of effects. It is a good idea for minimalists who don't like going extra with their nail designs.
The design is done on short nails just in case you don't like the limit of activities that comes with long nails. The metallic dots stand out and are the center of attention for this nail design.