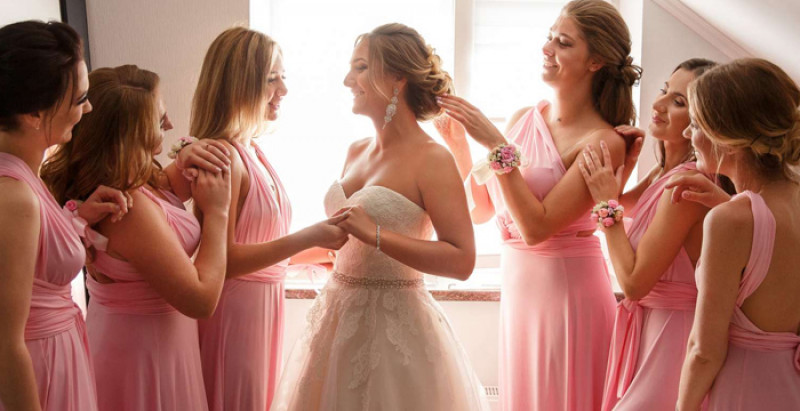 Are you excited about being the bridesmaid for your friend? Congratulations! Being part of the bride tribe is no less than an honor, but remember, it is a huge commitment. Yes, there is a lot of bridesmaid duty between all the fun, dressing up, drinking, and exchanging emotional hugs. You must commit mentally, physically, and financially to ensure your friend's wedding turns out well.
Bridesmaids not only have to look good themselves. But they have to ensure that the bride is taken care of and doesn't stress on her wedding day. It means taking care of clothes, makeup, hair, and more about the bride. Also, it means knowing where everything is and taking charge of all the other functions. Lastly, how can you forget the main part of being a bridesmaid? Throwing her a bachelorette or bridal shower along with the maid of honor and other bridesmaids.
Below is the list of all the duties a bridesmaid has to follow. It will ensure you don't feel overwhelmed or miss something, whether it's your first wedding as a bridesmaid or your 100th.
Buy a bridesmaid dress without complaining.
If the bride picks a dress for all her bridesmaids for the wedding, the latter must appreciate it. You cannot complain, even if you don't like it, because it's her day. Also, most of the time, the bride picks up the check for all the bridesmaid dresses. However, in a few regions, the bridesmaid does it herself within her budget. Get ready to say 'I do' in style with the best Nashville wedding dresses.
Support them emotionally.
A wedding is stressful, and the bride has to take care of many things. As a bridesmaid, try to be available for her as much as possible. As a bridesmaid, help them pick their dresses or arrange the decorations for the wedding. Also, extend your support to the maid of honor, as she also has a lot to do.
Help the bride and maid of honor pick a bride's robe.
Everyone knows the wedding dress is super important, and most brides finalize this first. However, one essential bridal accessory is the bride's robe. A bride robe is not just for the bride but for her entire squad. The bride can wear a white bridal robe and the bridesmaid a different color. The purpose is to take beautiful pictures before the wedding, have a great time sipping wine, and gossip about her bachelorette in the bridal robes. Also, the best function of having a nice bridal robe is looking immaculate while the bride and her tribe get their hair and makeup done.
Provide help and support for pre-bridal events.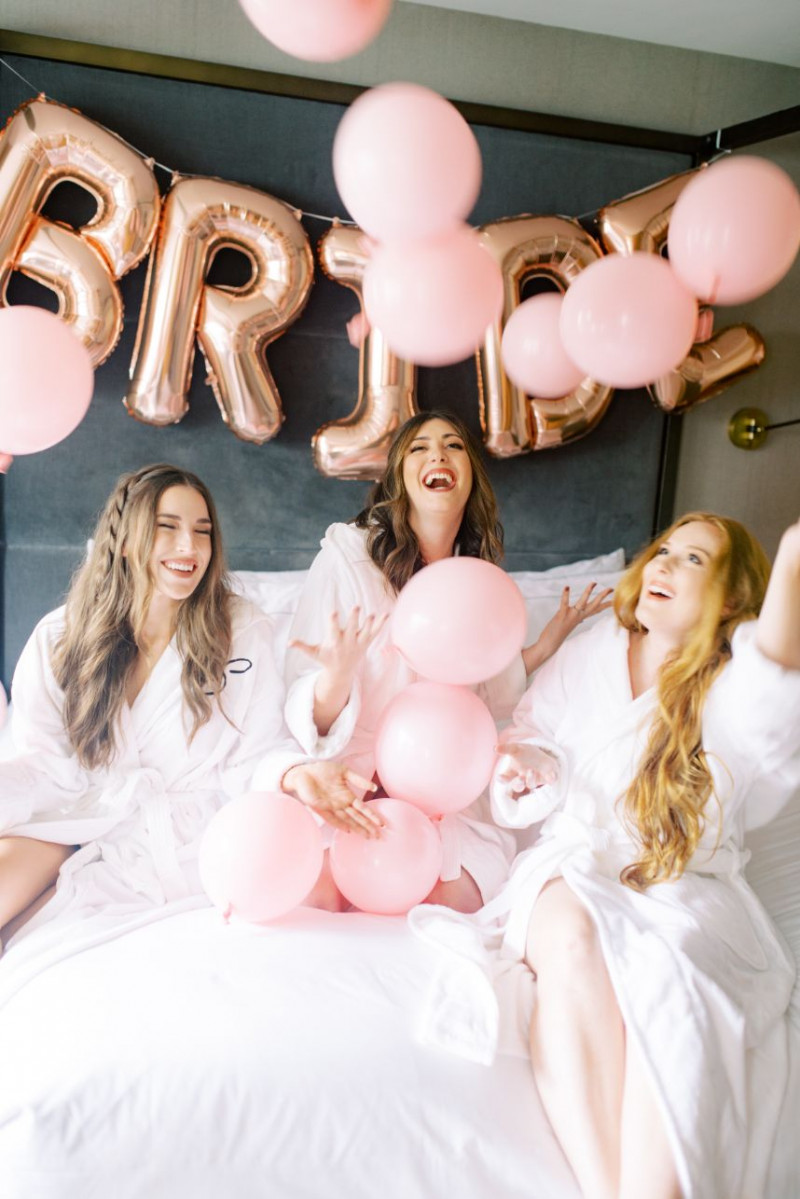 The bridal shower and bachelorette are two main pre-wedding events that the maid of honor and bridesmaid plan. Typically, the former takes the lead on things like coming up with the idea, deciding on the venue, paying, and more. However, as a bridesmaid, you are also part of all this, so your fun bachelorette ideas are welcome. Also, you pay for both events, in full or in part. Also, setting up a budget for these events is a good idea because not everyone can pay a massive amount.
Help the bride organize her outfits.
The maid of honor is running and doing other duties. The bride is planning the wedding, looking after guests, getting her skin ready, and so on. As a bridesmaid, take the load off by helping her organize her wedding outfits. Ensure there is a package with the dress, accessories, shoes, jewelry, and all for a particular event. Helping her get organized will ensure timely functions without stress.
Bathroom duties
Wedding outfits are heavy, no doubt! Therefore, the bride will need help getting to the washroom to do her business or even to wash her hands. So be present and keep asking the bride if she needs the restroom or not.
Check her makeup for flaws.
The bride follows many rituals as per their tradition and culture. In this situation, they may forget whether their makeup is intact or needs a touch-up. For the photos and videos, they must look their best. So, touch up their makeup whenever needed.
Phew! This is a long list! But you will love doing it every second because the bride will have the biggest smile, and someday she will return the favor.