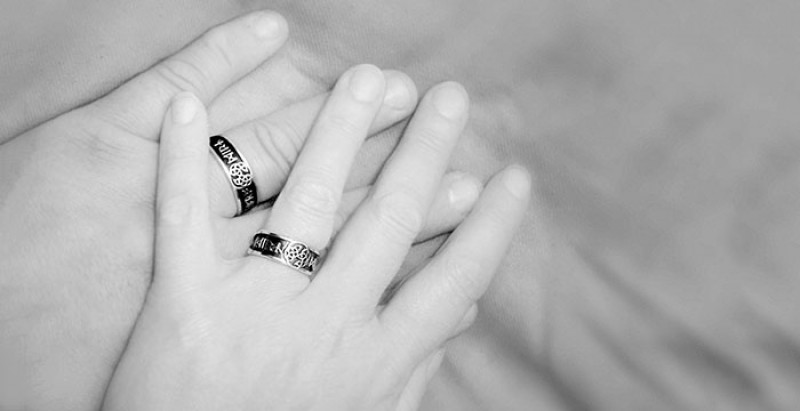 Getting married to your loved one is a defining moment in anyone's life. It opens up a new chapter in life, filled with possibilities and dreams come true. At this time, one of the pieces that is most associated with a promise of a life shared is an engagement ring. This proof of love and commitment will be with you for the rest of your life. You and your partner may want to look at Celtic rings for women together to decide which piece will best represent the relationship between the two of you.
Going with a Celtic engagement ring means you will be paying homage to a group of people who once lived throughout a vast territory in Europe, leaving behind a rich collection of traditions, myths, and symbols that can be enjoyed today. Among them, the significance and design of Celtic engagement rings stand out because they are imbued with intricate patterns and knots that are a reflection of a culture that had a deep understanding of the meaning of commitment, love, and eternity.
A Journey of Love
When you start to visualize an engagement ring, the first image that pops into your mind may be a traditional and sparkling diamond on a plain band made of platinum, silver, or gold. However, when it comes to selecting the perfect ring, you may want something with a more original look that is paired with a rich history of symbolism, history, and art.
Going through the curated possibilities means you will be confronted with a selection of masterpieces that showcase premium materials imbued with intricate design, all to provide you with a special piece that embodies unity, love, and an enduring bond. Here are some of the most timeless options.
Celtic Knot Engagement Ring
One of the most identifiable symbols of Celtic art and tradition is the Celtic Knot. Since they have no beginning and no end, they stand for a love that is eternal. Look for them in gold, silver, platinum, or a combination of metals with a precious diamond in its center.
Trinity Knot Engagement Rings
The Trinity Knot, also referred to as the Triqueta, is formed out of three interlocked loops. This has been associated with the concept of the Father, the Son, and the Holy Spirit in Christian symbolism. When used in an engagement ring, it can also stand for past, present, and future, solidifying a relationship between two people in love.
Claddagh Engagement Rings
If you love all things Irish, you are certainly familiar with the Claddagh ring. These rings are known for having two hands that join in front, holding a heart with a crown. The hands stand for the unity between two people, the heart can be swapped out for a gorgeous diamond in the case of an engagement ring, and the crown stands for loyalty and faith. Going this route means you will have a unique ring that is infused with meaning and tradition.
Emerald Engagement Rings
Reminiscent of the lush landscapes of the Irish land, an emerald ring will not only be a reflection of this land so rich in tradition, but it will also echo your commitment to legend, myth, and history of a people whose symbolism has survived the test of time. Wearing an emerald engagement ring means you will have something vibrant and pure like the feeling between you and your partner that should stand the test of time.