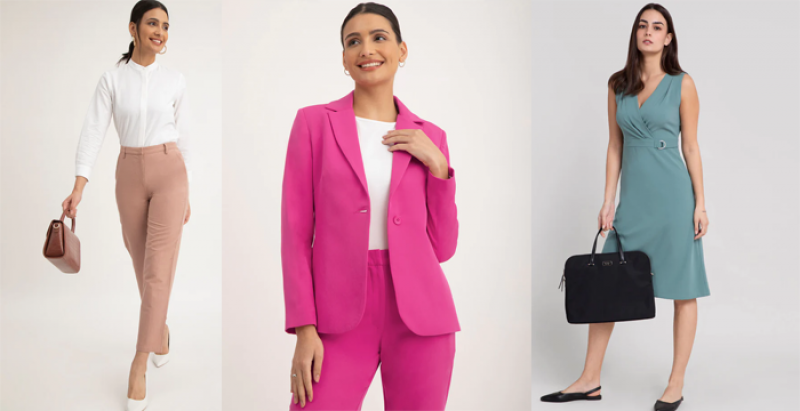 Formal wear for women is all about balancing trends and comfort. While the classic formal look bends more towards comfort, the trendy ones are more about style and looking chic. However, if you are the one who prefers comfort and yet wishes to look equally stylish, it calls for a balancing act. Create a look that brings together business casuals and formal office wear for women.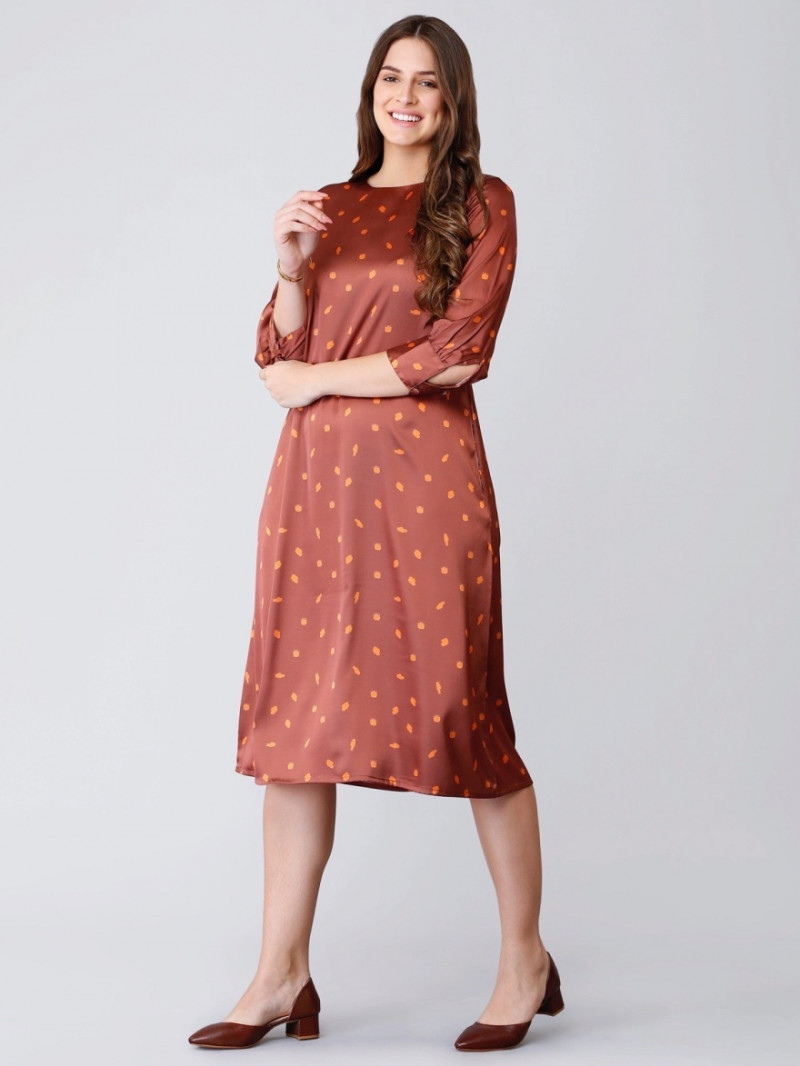 This just means that your office wear is just as formal as a business suit but slightly more professional than your casual jeans. A combination of classic and trendy also allows you to express your personal style while still maintaining a professional and polished look.
Mix and match have been the mantra for a while when it comes to formal wear for women and the classic vs trendy philosophy reinforces this much-relied-on-trend on the office wear for women. In this guide, we will help you navigate the formal fashion trends while creating a semi-formal, classic vs trendy look that keeps you comfortable, stylish and professional all at the same time.
Floral dresses
Sophistication and elegance come naturally with floral dresses. Wearing a floral dress will instantly make you look elegant and professional. Pairing a black floral dress with white or black heels is a match made in heaven. Pair them with trendy silver jewellery to create a look that will be an instant hit. Floral dresses are both classic as well as trendy in their outlook. They are available in different cuts, lengths and materials and you can choose the type that fits your personality and office dress code. Be careful with the kind of colours and prints you choose though. Office wear for women demands subtlety rather than going all out. So, fine prints in subtle colours should be your pick.
Collared maxi dress
An ankle-length collared maxi dress is both professional and chic enough to wear through office hours and then go for an evening outing right after finishing work. It's elegant, stylish and comfortable, making it a perfect day-long wear. While there are options galore, a maxi dress with a straight-line hem, cuffed wrists, collared neck and buttoned top is just ideal for office wear. Remember, choosing the right colour and print is again essential in making it look professional and stylish. Go subtle with the colours. Fabrics like pure cotton or linen are great choices.
High neck top with formal pants
There is nothing more classic than formal pants when it comes to formal wear for women. Formal trousers or pants have been in vogue since time immemorial and they continue to rule the fashion world even today. They might have undergone massive style transformations over the years, but their appeal continues to attract women from all walks of life. And if you pair them with a trendy high-neck top, it creates a completely professional look. Both a high-neck top and pants are absolutely comfortable and they look great in combination. What's more, you can add a classic blazer or a jacket on top of that if the weather allows.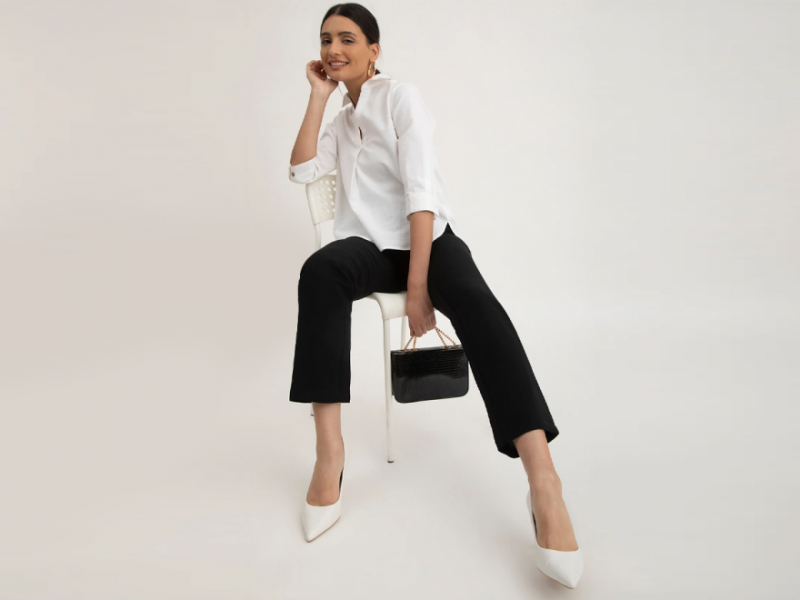 Printed white top and classic skirt
Skirts are yet another fashion essential in the domain of office wear for women. Whether they are knee-long, short or flowy below-the-knee ones, they look elegant in all avatars. Available in different cuts and fabrics, a skirt is never out of fashion. Plus, it is an all-weather formal wear for women. Once you pair it with a cotton-printed white top, the overall look will make you look every bit professional and elegant. Smart, chic and comfortable, this classic and trendy combination of a printed white top with a skirt is an evergreen combination.
Traditionally classic and contemporary
A formal dress for women doesn't only means pants and skirts and tops and shirts. Traditional Indian wear like a saree or a salwar kurta is just as fashionable and professional as any other Western counterpart. All you need to do is choose well. Both salwar suits and sarees are available in festive, casual and contemporary looks. Choose the ones that are subtle, light-coloured and minimalistic in prints. Don't wear anything that's too jazzy to be in an office space. You can either wear flats or classic office heels to complete the look. Complete your look with minimalistic jewellery and light makeup. There is nothing more appealing than a carefully curated traditional look in the office.
The classic vs trendy tussle has always been a matter of debate. The opinions on what looks better have always been divided. But we have found a way to balance both together so that the traditionalist inside you develops a harmonious collaboration with the chic and trendy you. Office wear is all about creating a balance where you feel stylish without compromising on what is expected of you on the office premises.