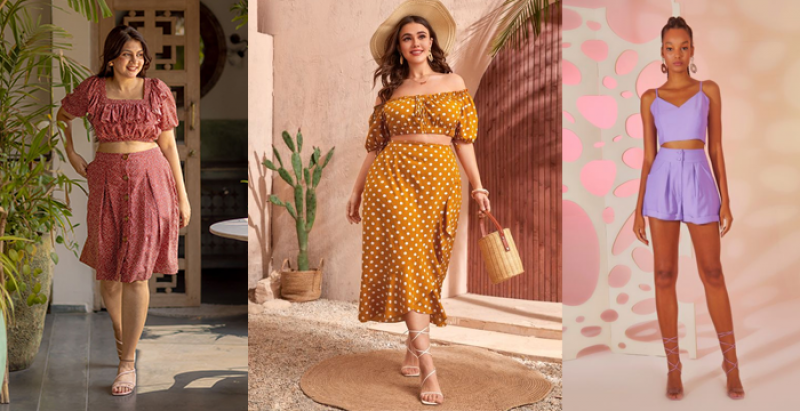 When it comes to fashion, finding the right outfit for your body type can make all the difference. Coord sets, also known as coordinated sets or two-piece outfits, have become increasingly popular in recent years. They offer a stylish and convenient way to put together a polished look without the hassle of mixing and matching separate pieces. Whether you have an hourglass figure, a pear-shaped silhouette, an apple-shaped body, a rectangle figure, or a petite frame, we have valuable tips and suggestions to help you rock coord sets that flatter your unique shape. So, let's dive in and explore the best choices for each body type!
1. Hourglass Figures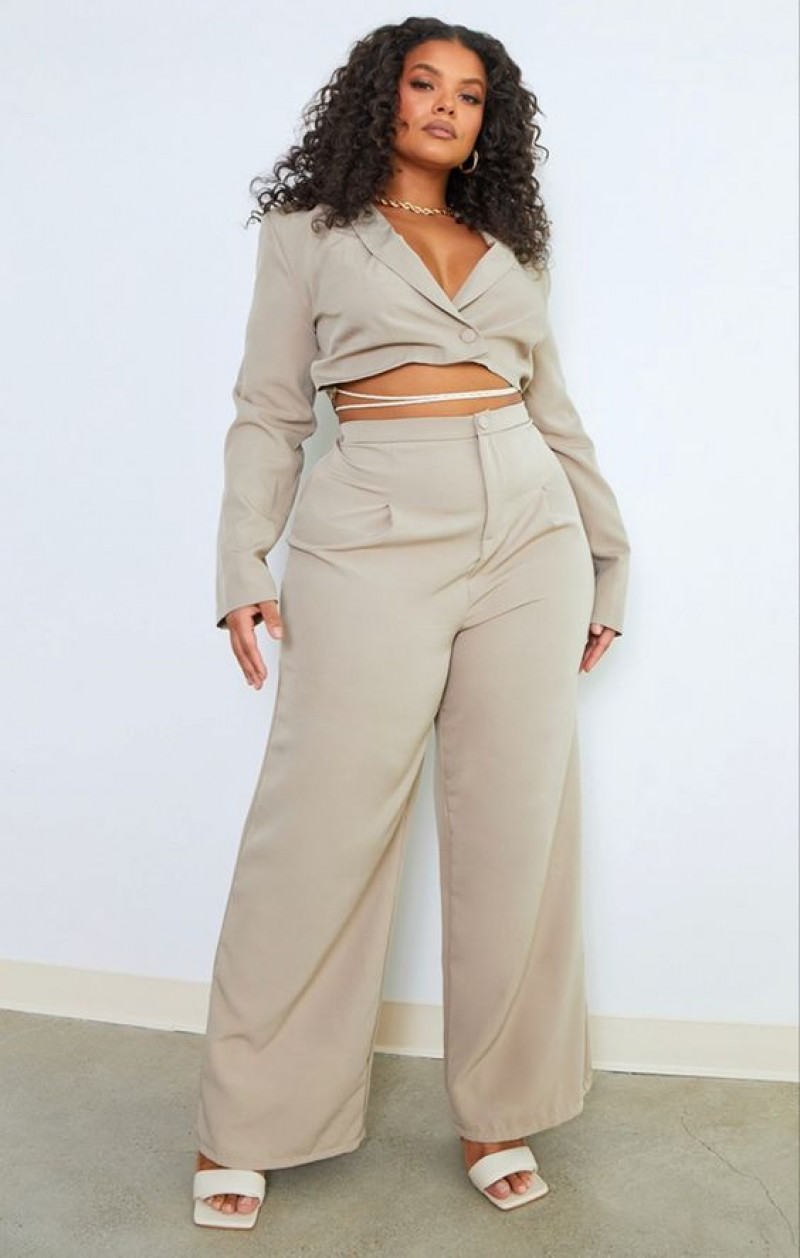 If you're blessed with an hourglass figure, you have well-defined curves that deserve to be celebrated. The key to highlighting your beautiful waistline is to choose coord sets that emphasize it. Opt for fitted or belted coord sets that cinch at the waist, as they will accentuate your curves and create an enviable hourglass silhouette. Look for designs that have strategic seaming or details that draw the eye to your waist. Remember, it's all about celebrating your curves and feeling confident in your own skin!
2. Pear-Shaped Figures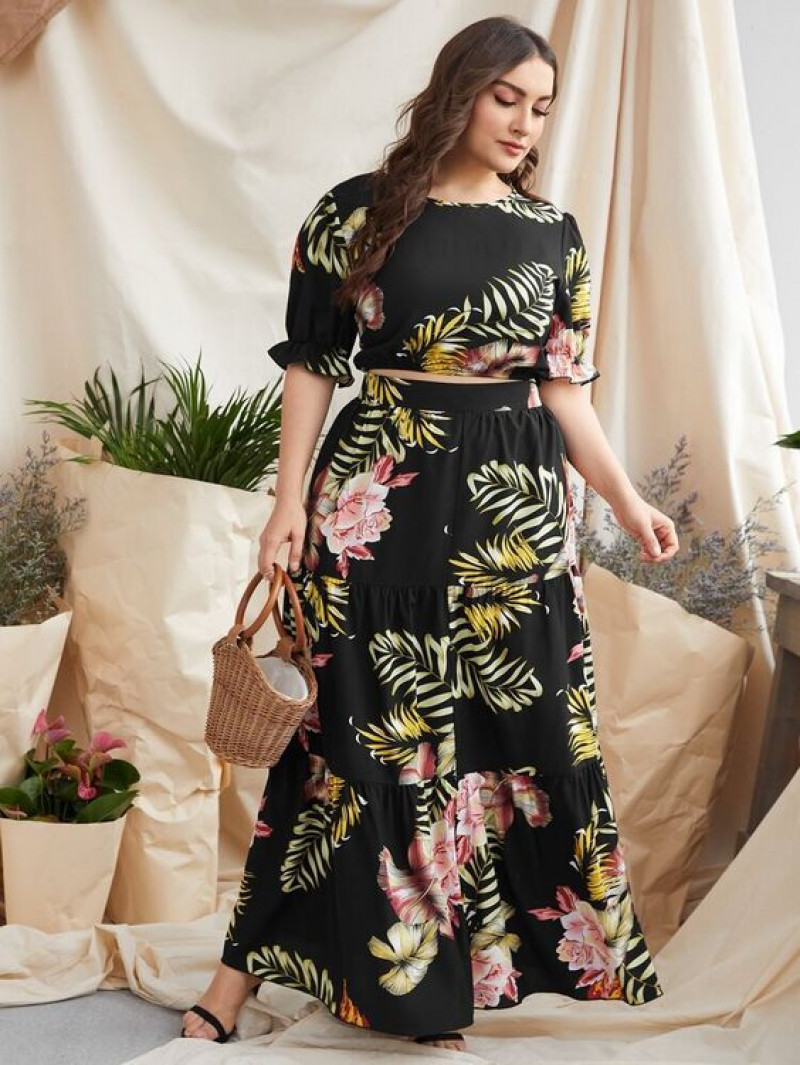 For those with pear-shaped figures, the focus is on balancing out the hips and creating a harmonious look. A-line or flared skirts are your best friends when it comes to coord sets. These skirts gracefully skim over your hips, creating a more balanced silhouette. Pair them with coordinating tops that draw attention upward, such as off-the-shoulder styles or embellished necklines. By highlighting your upper body, you shift the focus away from the lower half, creating a more proportional and flattering look.
3. Apple-Shaped Figures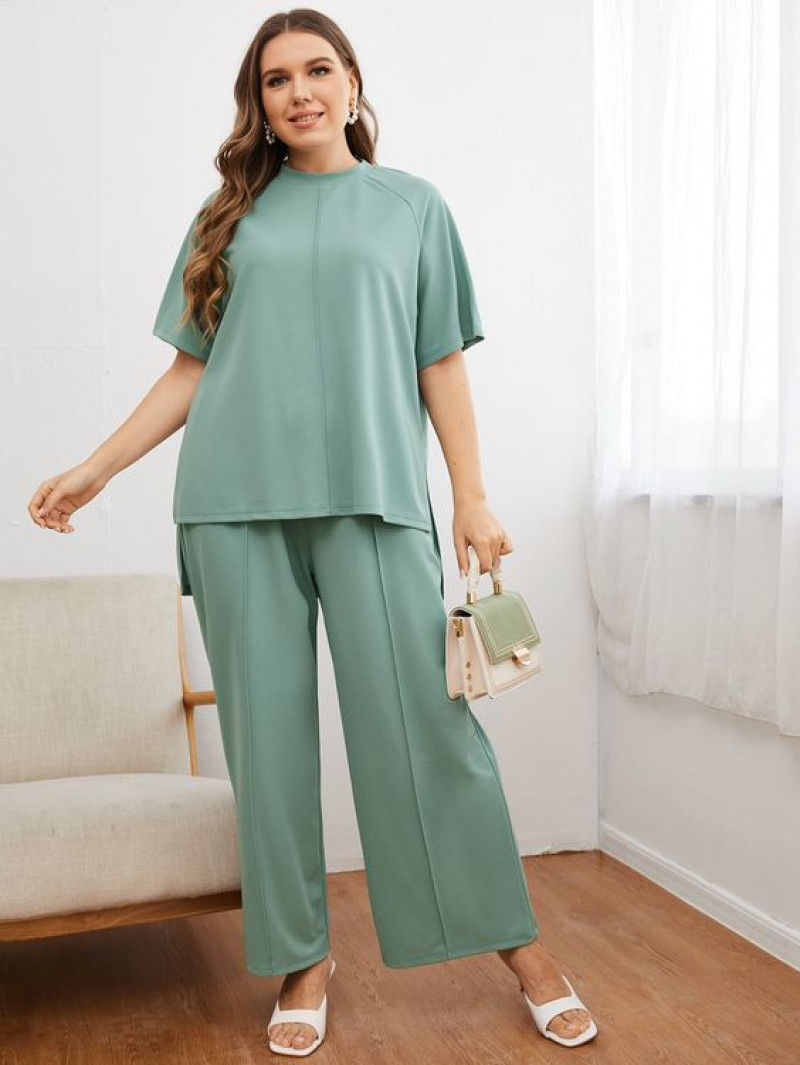 If you have an apple-shaped figure, your midsection may be a concern for you. The goal is to choose coord sets that draw attention away from the midsection and create the illusion of a more defined waistline. Opt for flowy tops with an empire waist, as they elegantly drape over the midsection, camouflaging any concerns. Look for sets with interesting patterns, textures, or embellishments on the top half to draw the eye upward. Balance the look with coordinating bottoms that have a tailored or structured fit to create a more polished ensemble.
4. Rectangle Figures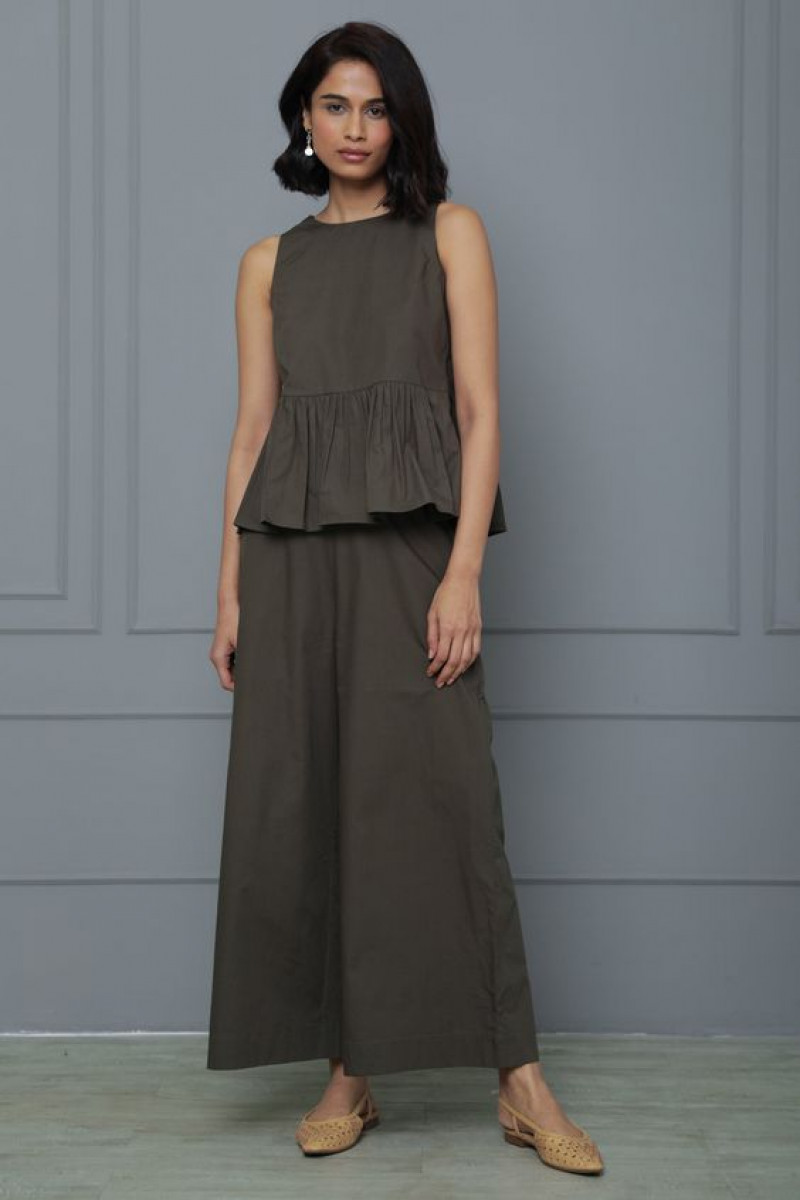 If your body shape falls into the rectangle category, you may be looking to add some curves and definition. Peplum tops and coord sets with ruffled details are perfect for creating the illusion of curves. Peplums, which are flared fabric sections attached at the waistline of tops or skirts, add volume and create the appearance of a more defined waist. Ruffled details can also add dimension and visual interest to your silhouette. Look for sets that feature peplum tops paired with tailored or high-waisted bottoms for a well-balanced and flattering look.
5. Petite Figures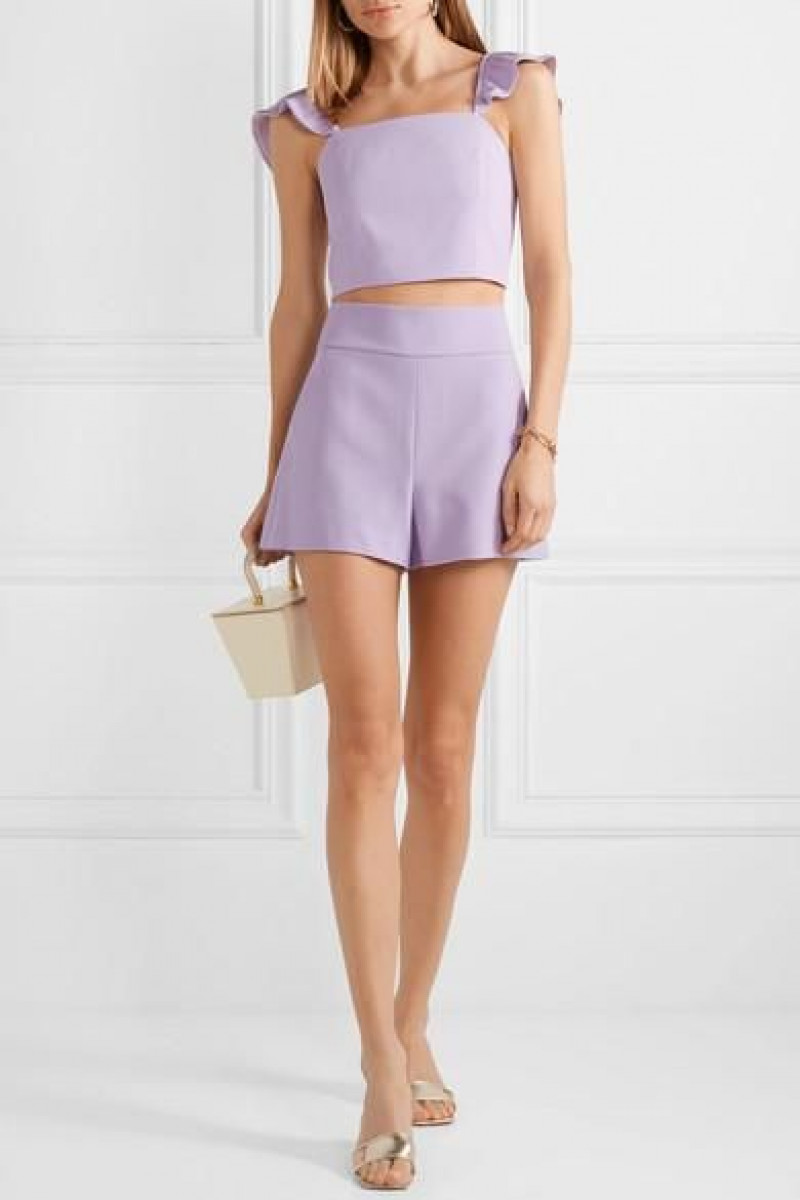 Being petite has its own charm, and with the right styling choices, you can make the most of your frame. When it comes to coord sets, selecting pieces with shorter hemlines can help elongate your legs and create the illusion of height. Opt for skirts or shorts that hit above the knee, paired with coordinating tops that create a streamlined look. Vertical stripes or elongating patterns can also be your allies in creating the illusion of length. Remember to keep proportions in mind and avoid overwhelming your frame with oversized or excessively long pieces.
While these suggestions serve as a starting point, it's important to remember that fashion is about self-expression and experimenting with different styles. Embrace your unique body type, and don't be afraid to try new things and step out of your comfort zone. Confidence is the most valuable accessory you can wear, and when you feel good in your clothes, it shines through.
When shopping for coord sets, consider trying them on or ordering multiple sizes to find the best fit for your body type. Remember that alterations can also be a great option to ensure a perfect fit. Pay attention to the fabric and quality of the coord sets, as well as the colors and patterns that flatter your complexion and personal style. Accessories such as belts, statement jewelry, or a well-chosen pair of shoes can elevate your coord set and add that extra touch of personality.
In conclusion, when it comes to finding the perfect coord sets for your body type, it's all about celebrating your unique shape and embracing your personal style. By choosing the right silhouettes, proportions, and details, you can enhance your best features and feel like a true fashion maven.
And speaking of finding the perfect coord sets, here's the internet's best kept secret: Binks, the go-to destination for all your fashion needs. With their extensive range of styles and commitment to inclusivity, Binks offers a wide range of coord sets designed to flatter all body types.
Whether you're an hourglass, pear-shaped, apple-shaped, rectangle, or petite, Binks has got you covered.
Their expertly crafted coord sets are made with attention to detail, ensuring a perfect fit and impeccable quality. With Binks, you don't have to worry about alterations or settling for less. Each piece is tailored to your unique body measurements.
Remember, fashion is not just about following trends. It's about expressing your individuality, embracing your body, and feeling confident in your own skin. So, take these tips, have fun experimenting with different coord sets, and let your inner fashionista shine.
With Binks by your side, you can step out into the world with the assurance that you're dressed in coord sets that flatter your body type and reflect your personal style. Say goodbye to ill-fitting outfits and hello to fashion-forward ensembles that make heads turn.
Now go ahead, unleash your style, and rock those coord sets like the fashion-savvy individual that you are. Happy shopping and even happier styling!