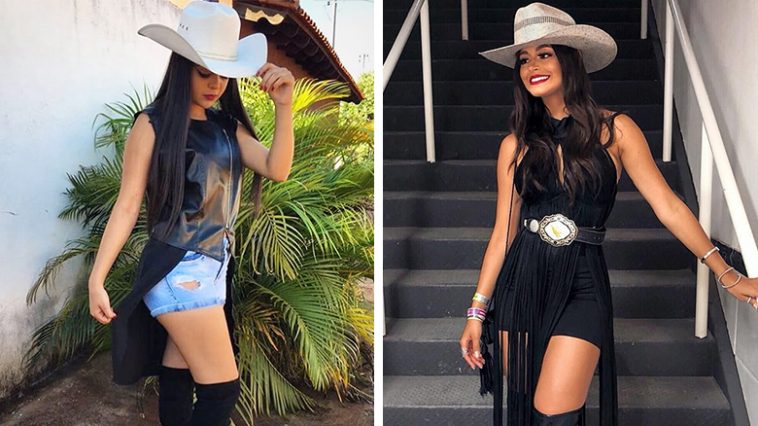 Fashion is a very broad term and it differs from location, people's taste, body type, climate, traditions etc. That ultimately leads to various types and designs of outfits and our today's topic is cowgirl outfits. However, one should not forget that fashion is all about comfort and confidence first so, today in this article we'll let you know how to dress like a perfect cowgirl without losing you confidence as well as comfort.
As we all know that outfits and makeup are enough for any girl to define her beauty. And with the balanced combination of these two, you can also get the perfect country look. Don't forget that cowgirls are well recognized for their good sense of fashion which includes boots, hats, fringes etc. If you are living in a town then don't worry, you can easily get a cool and stylish cowgirl look just by adding some of these accessories (like- genuine cowhide tooled wallet, long boots, hats, hand-bands, a huge necklace, Turquoise Jewelry, etc.) to your daily outfits. Now, you can go through this article get some tips on how to dress like a perfect cowgirl.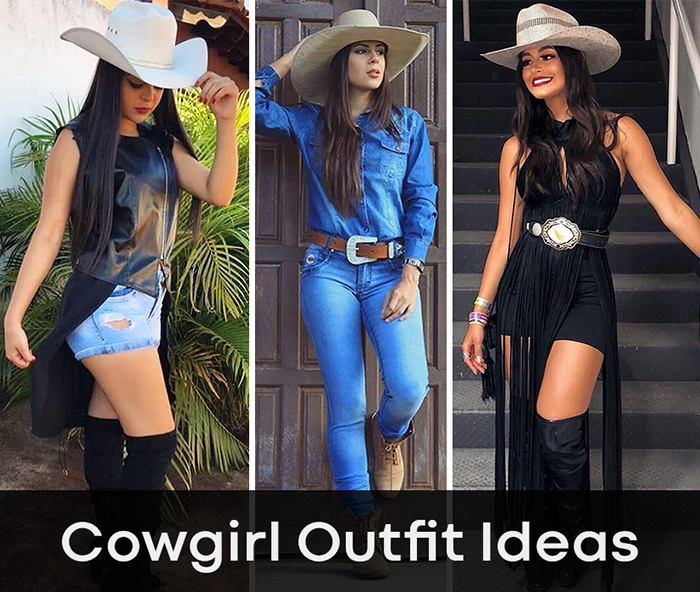 How To Wear Cowgirl Outfits For A Trendy & Stylish Country Look?
First of all, you need some of these things to convert your daily wear into a country/cowgirl outfit:
You will need an ankle boot or thigh high boot to add with your casual outfit.
Now you need some accessories like- stoned earrings, stoned necklace and colored hand-bands, if don't have these you can go with whatever you have. But, it should be bold.
You will need a plaid shirt and a genuine leather belt to tuck your shirt into your denim.
Now you just need a hat on your head and yep you are ready to go for hunting.
Now, you have complete idea that, what is cowgirl dresses… and how to dress like a cowgirl? So, we'll now show you some cowgirl outfit ideas that you can copy to get perfect cowgirl look. Let's begin:
1. Cowgirl Outfits With Jeans or Shorts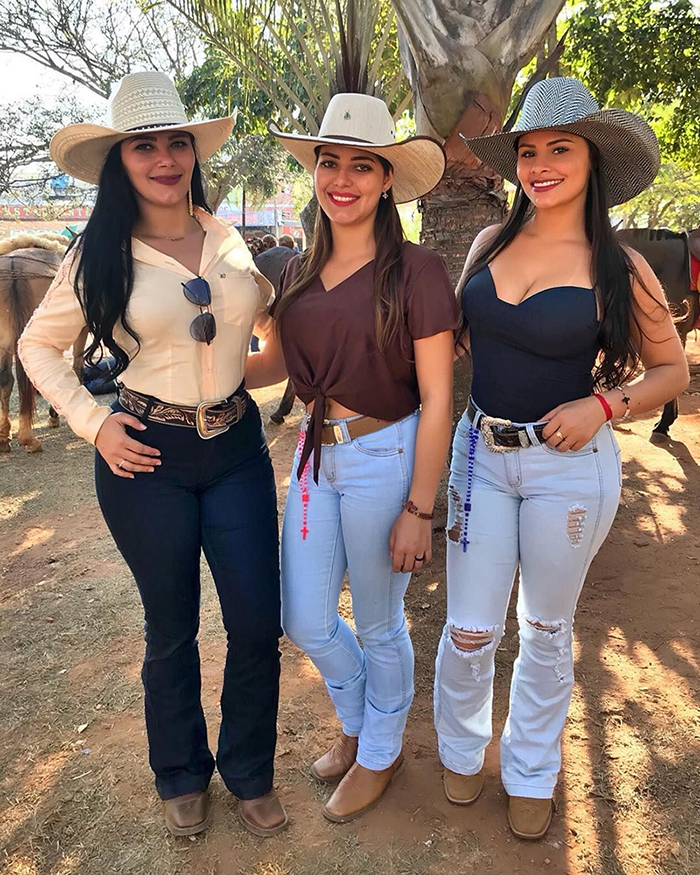 Image Via: Stylevore
If you followed the latest developments in fashion, you'd understand how famous the denim boot cut trousers have become. A few celebrities like Kendall Jenner in the West and Kareena Kapoor in the East have lately sported them. When paired with the right type of clothing and accessories, they can help you get deep into a classic cowgirl character. With a cowboy hat and a lengthy necklace, this asymmetric top certainly gives us great Texan kid vibes. What is essential to remember is how this trendy backpack only provides a lot of completion required. The fringes on the purse are like a cherry on a lovely cake.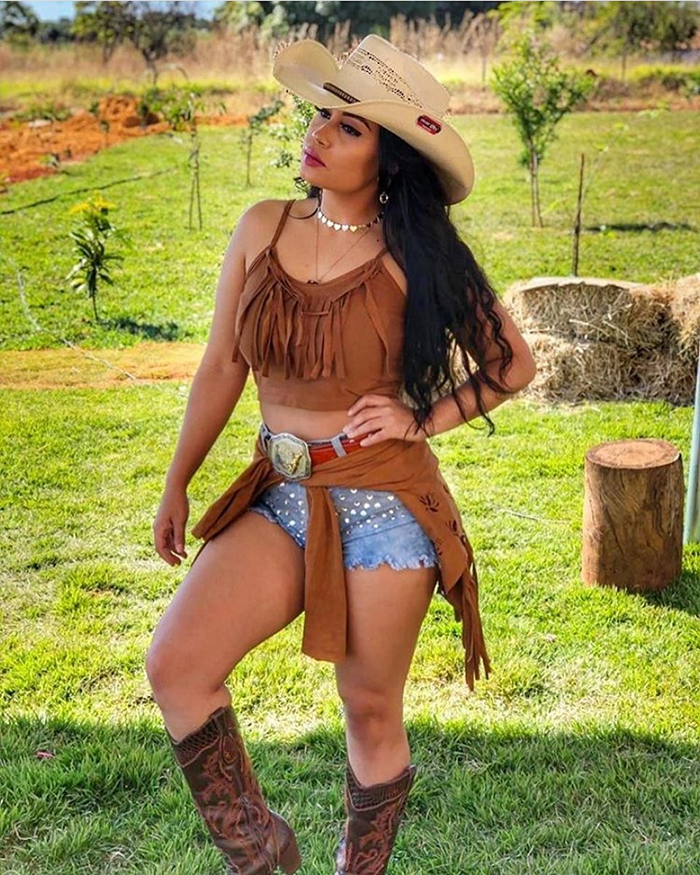 Image Via: Stylevore
2. Cowgirl Outfits With Boots or Ankle Boots
The difficult part about shoes from cowboys is they are more particular than, say, shoes from Chelsea. If you carry them with parts that clash with their aesthetics, it might sound like you've been clothed in the dusk. You can feel like Halloween arrived soon for you if you carry them with other boldly Western parts.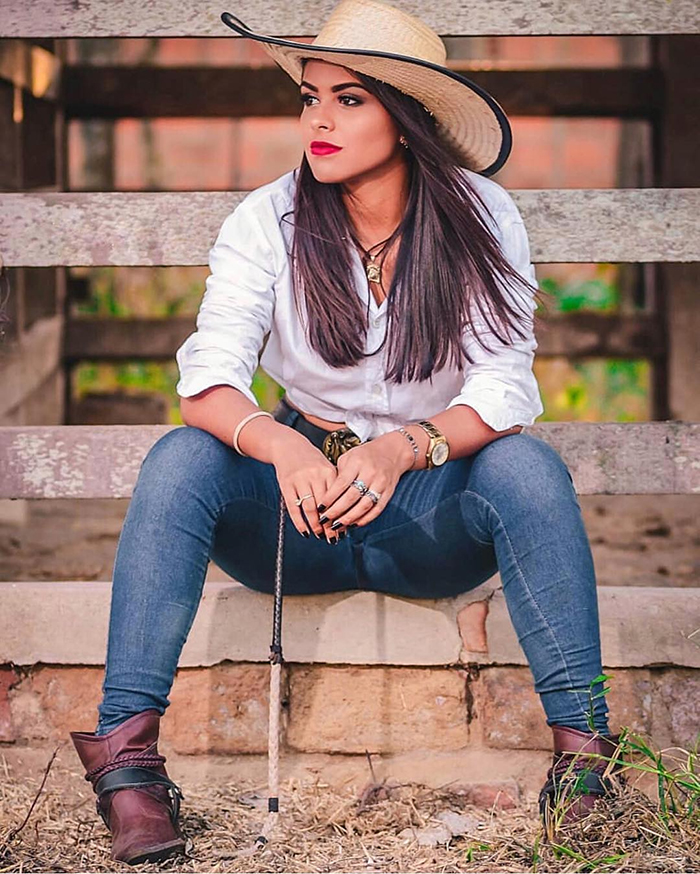 Image Via: Stylevore
In latest decades, fashion women have improved their cowboy-boot design abilities and we've kept record. Scroll on to figure out which parts of stylish females have kept back from their cowboy boots and which parts they wear instead, and store along the manner the coolest designs on the surface.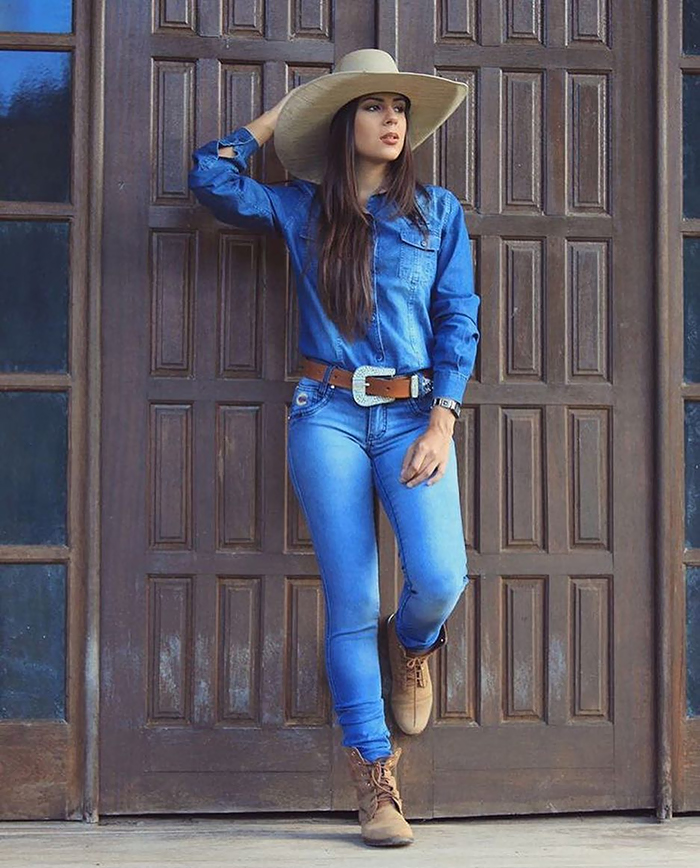 Image Via: Stylevore
3. Cowgirl Outfits With Skirt
Image Via: Instagram
Check out this cowgirl appears easy yet lovely informal afternoon. These clothes can readily be used as casual wear, creating a lovely cowgirl feel with the beautiful props. Most of the time, every cowgirl outfit is accompanied by a hat if not, the cowgirl will give away the entire aura of the dress. Chambray midi skirt with a sleeved jacket with a black bell and a couple of stunning black shoes, and add a backpack and a hat to the chest. The second glance is without the hat and is a beautiful plisse frock on the scallop boundary. With the white belt, cowboy boots are a must.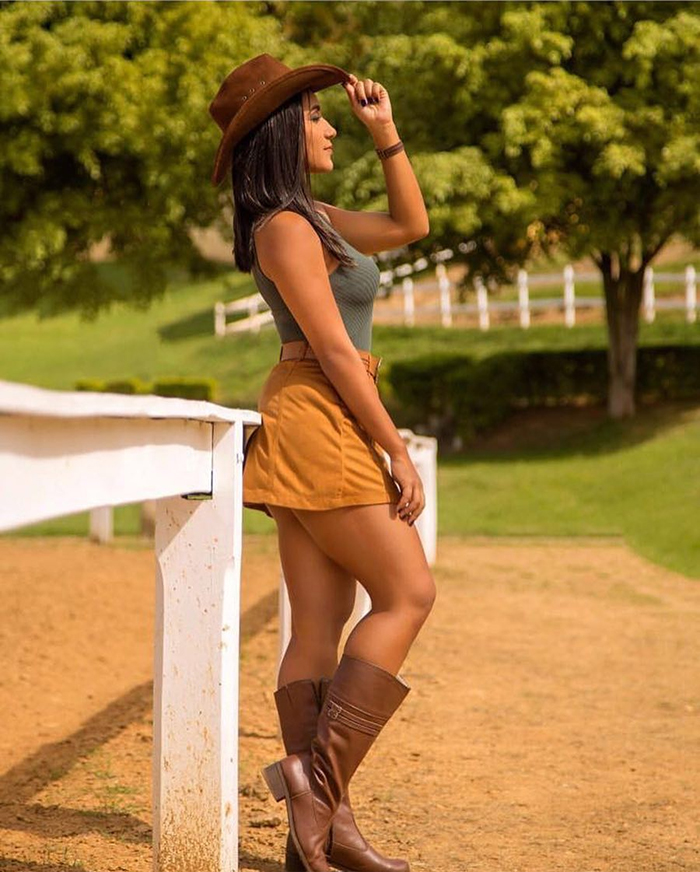 Image Via: Instagram
4. Cowgirl Outfits With Ripped Jeans or Trousers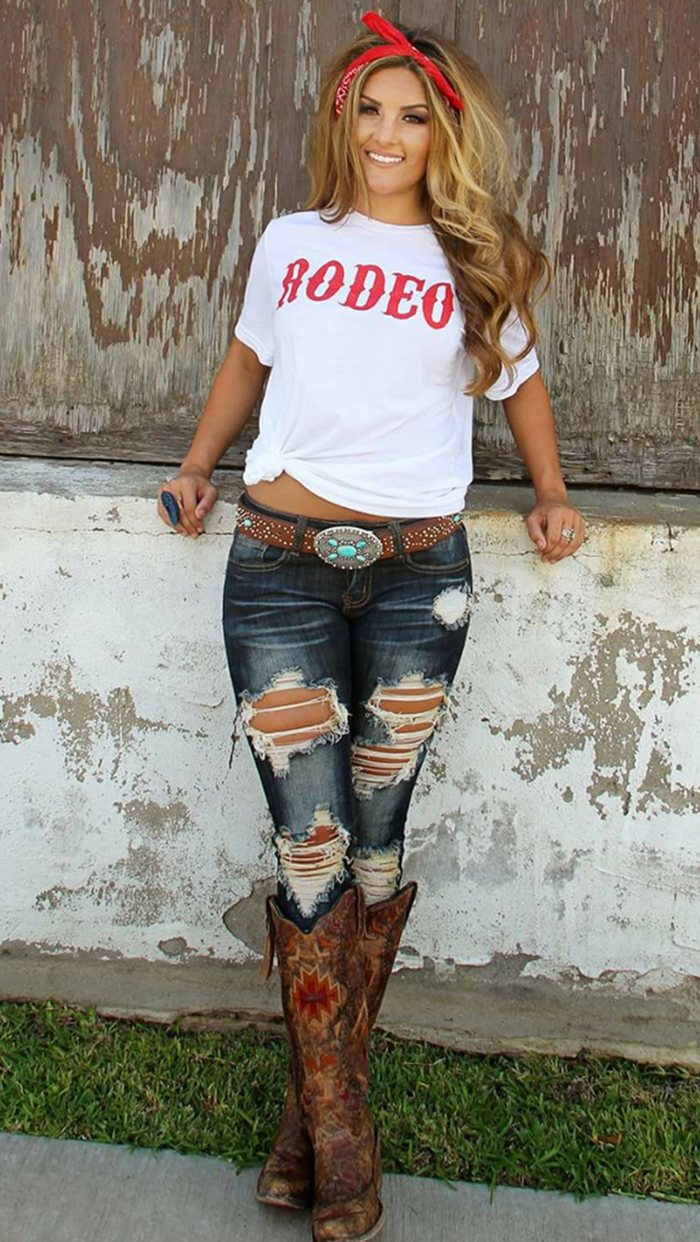 Image Via: Stylevore
Remember always that if you're a cowgirl or plan to be influenced by their clothing fashion, gloves are a must in your wardrobe. Wide clothes slender ones, in order to always be secure you must have some fundamental colored straps with you. Let your hair down for a stylish glance with this wardrobe and pick up a black leather clutch for your stuff. Next, note the black fancy shoes that complement this costume. You can attempt over - the-knee black boots with it as well.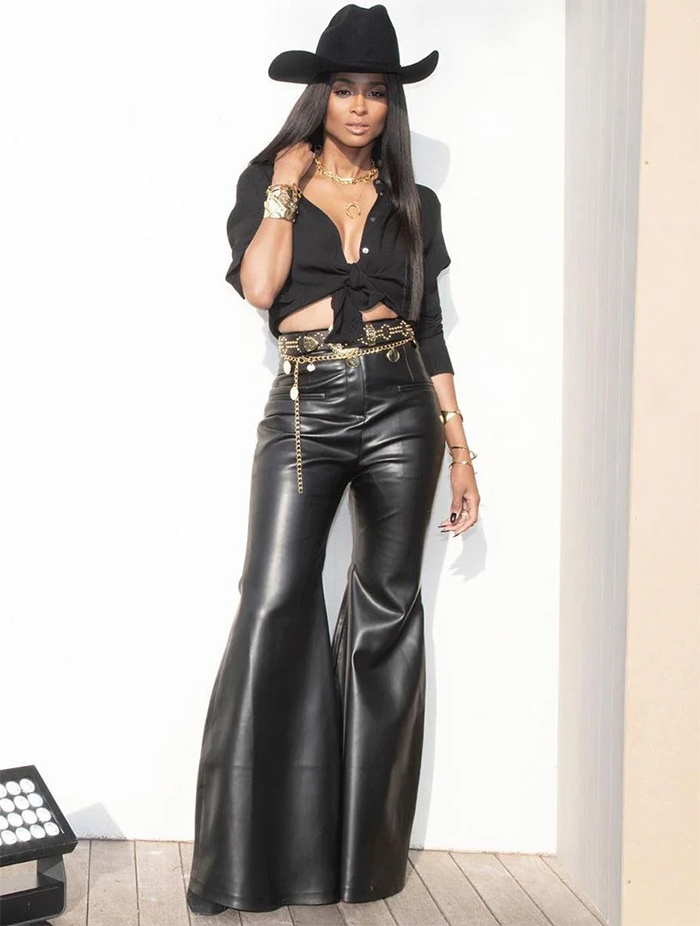 Image Via: Instagram
5. Cowgirl Outfits With Thigh High Boots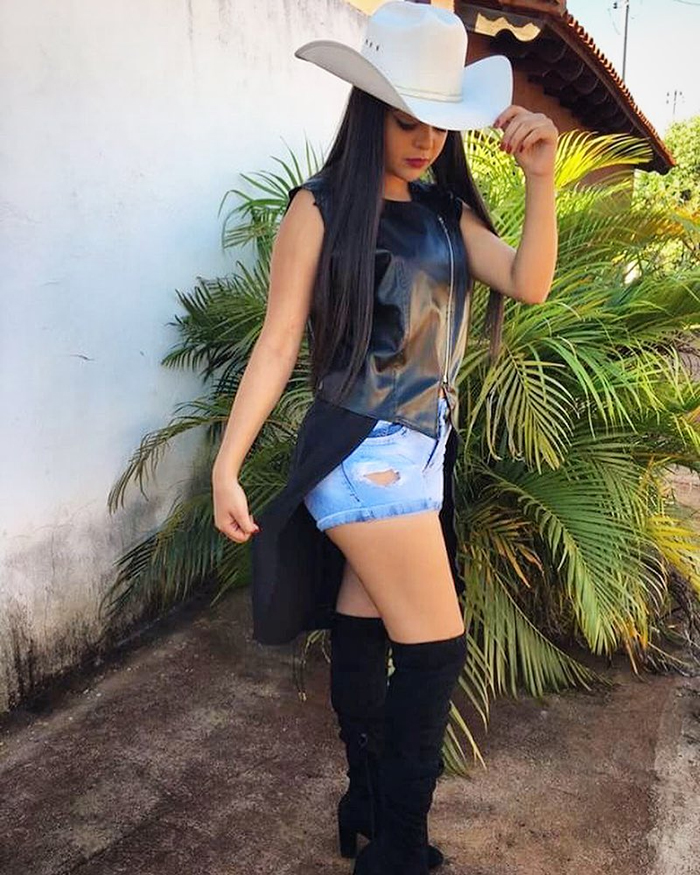 Image Via: Stylevore
Whether leather or suede, flat-soled or with spray heels, not only are thigh-high boots amazingly wearable, but they are well on their manner to becoming wardrobe favorites for cold weather. Pull them on skinny jeans or leggings, design them with a midi skirt falling below the bottom of the boot, or enable a hair sliver (or tights, come summer frost!) to stick out between your boot and a brief hemline.
Image Via: Instagram
6. Cowgirl Outfits For Party or Concerts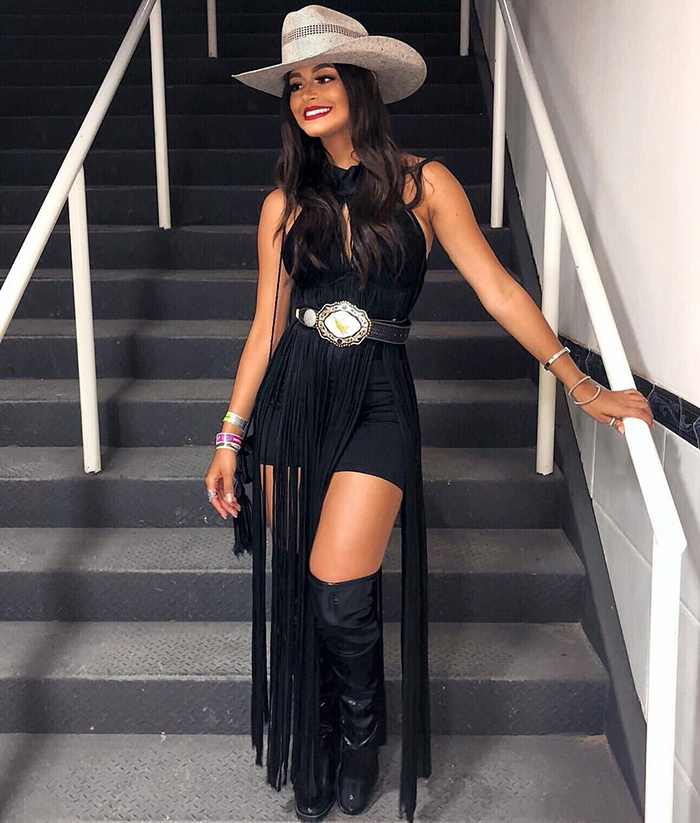 Image Via: Stylevore
Intricate and beautiful leather coats can be component of your cowgirl party outfit and are a wonderful sign of country fashion. You can attach your informal dress in high shoes. Go for eye-catching items such as beaded neck-pieces that can completely destroy the display. Go for plaid shirts, put them in the pockets of your denim. Fringes are the greatest element of cowgirl fashion to contribute to your daily clothing. Whether it's a pleasant top or a handbag, quirky straps are another excellent place to play the pleasant style of a cowgirl.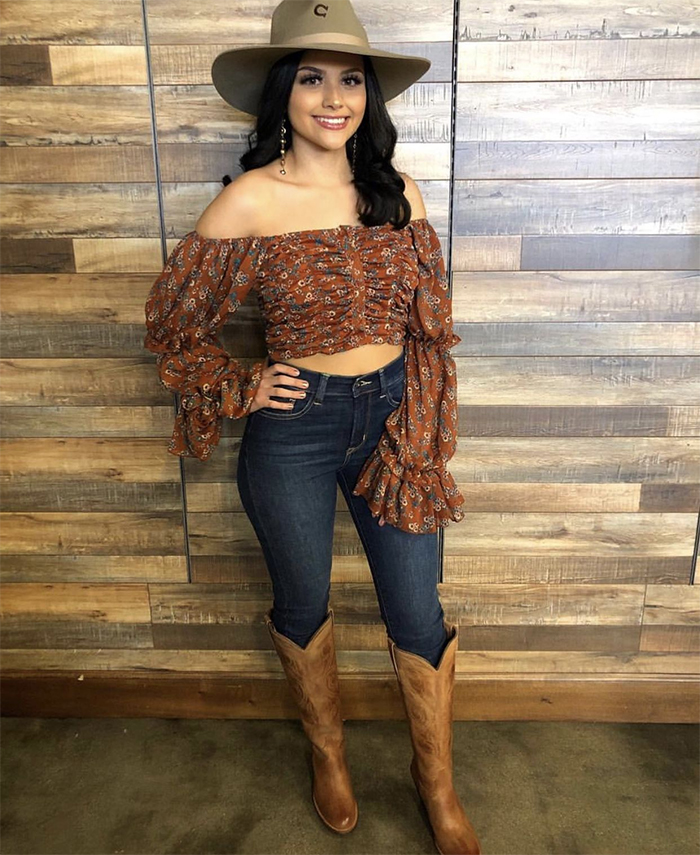 Image Via: Stylevore