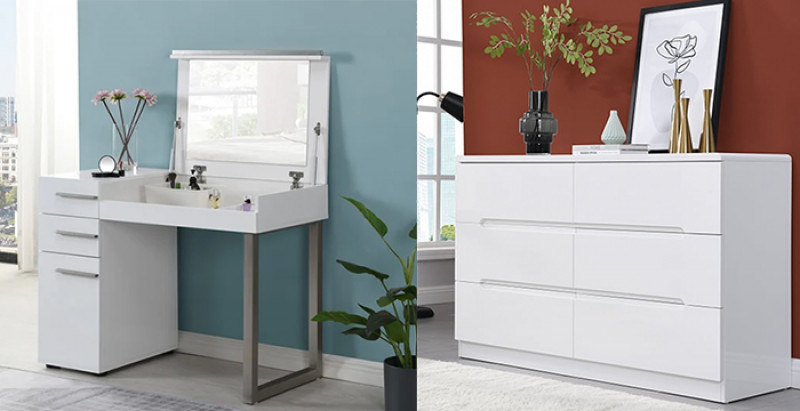 Are you looking to create a sanctuary of comfort and style in your home? Your bedroom is your sanctuary, the place you retreat to after a long day. The furniture you choose has a profound impact on how you feel and experience this space. Embrace the essence of tranquillity with comfortable, supportive, and expertly crafted furniture. Creating a calming environment is vital to unwind from life's daily stresses. Invest in high-quality pieces that not only ensure better sleep posture but also promote improved circulation for a restful night's sleep. Elevate your quality of life with the right furniture choices.
Discover the magic of bedroom furniture, where each piece plays a unique role in enhancing the ambiance. From the practicality of dressing tables and chests of drawers to the added charm of bedroom chairs and blanket boxes, every item contributes to a captivating and well-organized bedroom retreat. In this article, we delve into bedroom furniture, exploring its significance in interior design, the role of chairs in the bedroom, the elegance of dressing tables, and the versatility of blanket boxes and cloth storage. Get ready to unlock the secrets to a dreamy and inviting bedroom haven.
Why Bedroom Furniture Matters
Your bedroom is more than just a place to sleep; it is a personal sanctuary where you relax, recharge, and rejuvenate. Bedroom furniture plays a crucial role in setting the tone and ambiance of this cherished space. From the bed itself, which serves as the centrepiece, to the various supporting elements like bedside tables, wardrobes, and more, each piece contributes to the functionality and aesthetics of your bedroom. Well-chosen bedroom furniture can elevate the entire room, making it a haven of comfort and elegance.
The Importance of Chairs in the Bedroom
Bedroom chairs are not just decorative pieces; they serve a practical purpose too. A comfortable chair in the bedroom offers a cozy spot for reading, relaxing, or putting on your favourite shoes. It can be an ideal corner for quiet introspection or enjoying a cup of tea. Adding a bedroom chair with plush cushioning and a stylish design can instantly elevate the visual appeal of your space while providing a functional spot for various activities.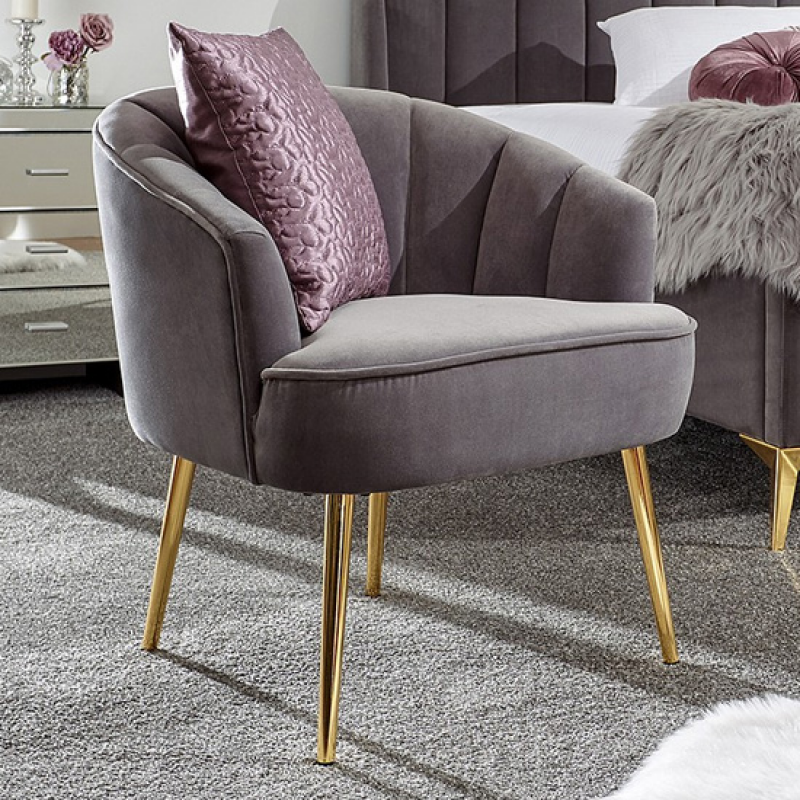 Dressing Tables - Your Personal Vanity Station
Dressing tables are versatile companions for any bedroom. They go beyond grooming spaces, acting as personal vanity stations for your skincare and beauty routines. With drawers and compartments, they offer clever storage solutions for makeup, jewellery, and accessories, keeping everything tidy and within reach. Adding a dressing table to your bedroom brings a touch of elegance, enhancing your daily rituals.
Discover the elegance and functionality of a floating dressing table to transform your bedroom. This wall-mounted furniture optimizes your space for smaller areas while adding sophistication. It usually comes with a mirror, storage drawers or shelves, and a flat surface, creating an ideal setup for organizing your beauty and grooming essentials. Embrace minimalism and maximize your bedroom's potential with this stylish and practical addition.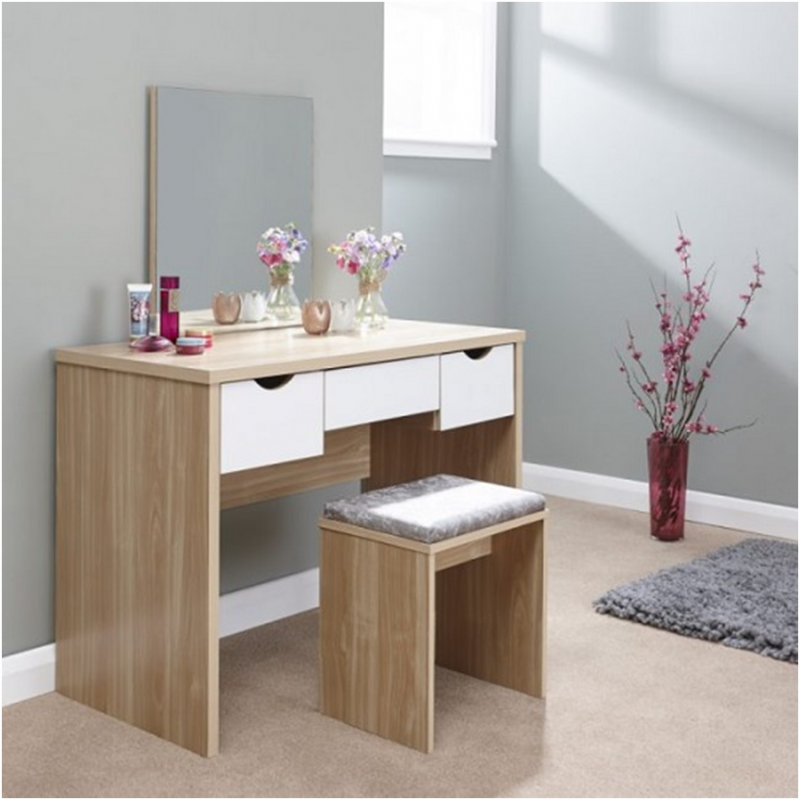 The Versatility of Chest of Drawers
Looking to declutter your bedroom? A chest of drawers, also known as a dresser, is your go-to furniture piece for all your storage needs. Its multiple drawers in many sizes offer generous space to keep your clothing items, socks, scarves, and more neatly tucked away. But wait, its versatility does not end there! This furniture gem finds its place beyond the bedroom – think living rooms or hallways – stylishly organizing various belongings. Embrace the efficiency of this storage solution with up to five drawers in one piece, conveniently stashing bedroom accessories, clothes, documents, and cherished keepsakes, leaving your space clutter-free and well-organized.
The charm of a chest of drawers, or dressers/bureaus, knows no bounds. Not just functional, but also decorative, it blends style with utility. No wonder it is a beloved addition in living rooms, bedrooms, or even kitchens. With a variety of designs, sizes, and materials at your disposal, finding the perfect chest of drawers to match your interior is a breeze. Say hello to a clutter-free home and welcome these furniture units' practical elegance. Your storage woes will vanish as you embrace the organized serenity these versatile drawers offer throughout your home.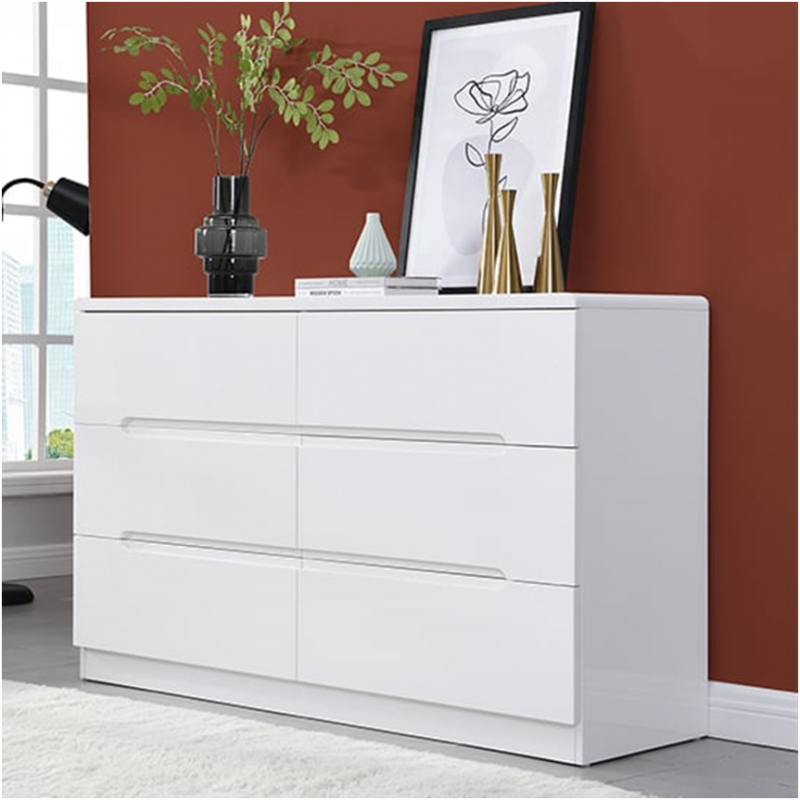 Blanket Box - Adding Style and Functionality
A blanket box is a charming addition to your bedroom, providing a cozy storage space for your blankets and doubling up as a stylish seatThese boxes can also store extra pillows, deep fitted sheets, bed linens, and seasonal bedding, keeping your bedroom clutter-free and organized. . Placing a beautifully crafted blanket box at the foot of your bed adds a touch of luxury and utility to your bedroom.
Cloth Storage - Keeping Your Space Neat and Tidy
Keeping your bedroom clutter-free is essential for a peaceful atmosphere. Cloth storage solutions, such as wardrobe organizers and closet systems, help you maintain an organized space. With designated compartments for shoes, clothes, and accessories, these storage options optimize your closet space and keep everything within reach, making your morning routine a breeze.
If you are on the hunt for exceptional bedroom furniture in the UK, look no further than Furniture in Fashion. Our wide array of bedroom sets and packages cater to every need, encompassing beds, bunk beds, wardrobes, dressing tables, mirrors, mattresses, bedside cabinets, clothes storage, and children's furniture.
Whether you seek single, double, or king-size bed frames, we have gotten you covered with fabric, leather, metal, wood, and high-gloss finishes, some even boasting pocket springs and LED lights. Discover our discounted, cheap grey and white bedroom furniture collections and sets that bring style and comfort to your home. With our stress-free and affordable bedroom furniture packages, transforming your space into a stunning and modern sanctuary has never been easier. Do not miss our fantastic sale of beds, mattresses, wardrobes, mirrors, dressing tables, chairs, and chests of drawers, as we strive to make your bedroom dreams a reality.
Conclusion:
Your bedroom reflects your personality and a sanctuary of comfort. By carefully selecting the right bedroom furniture, including chairs, dressing tables, chest of drawers, blanket boxes, and cloth storage, you can create a dreamy retreat that complements your style and caters to your needs. These essential furniture pieces turn your bedroom into a beautiful and functional space. A well-designed bedroom goes beyond aesthetics; it uplifts your well-being and brings happiness. Embrace the magic of thoughtful furnishings and experience the joy of a tranquil and inviting sanctuary.