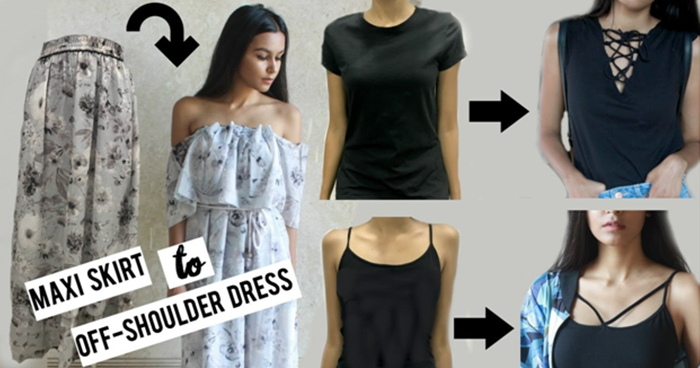 By establishing a humble yet elegant apparel line, we want to promote, uplift and empower females and the Muslim community. We want to make both modest and high-fashioned clothing. Covered Bliss is an inclusive and varied brand of various styles. These styles include kaftans, abayas, formal wear, and casual wear. There is absolutely no reason to dislike a good style hack when it comes to fashion and clothing, particularly when it requires just a few easy cuts instead of a sewing machine. We all live beyond our dreams, but sometimes life happens, and you're in a blank bank account, no places to go or people to see and wear and nothing.
The Kaftan dress is a loose, lengthy robe with arm and neck holes connected to your shoulders. Now, however, it has developed into numerous styles–brief, long, narrow or even open from the front, creating a combination of Japanese kimonos and being true to its Middle East origins. It is stitched like a fabric draped on your body but flattering for all kinds of body, thus fulfilling our social norms and enabling freedom of motion. You can call kaftans summer favourites since they are an ideal pick with several variants in the summer. A must-have for any vacation, a kaftan takes an easy look every day. Kaftan is a lengthy robe and one of the simplest sewing clothes–as a very comfortable and trendy look, it is also gaining popularity. They're one of the most versatile clothes around them-girls use kaftans like a beach covering or sleepwear or as a denim top.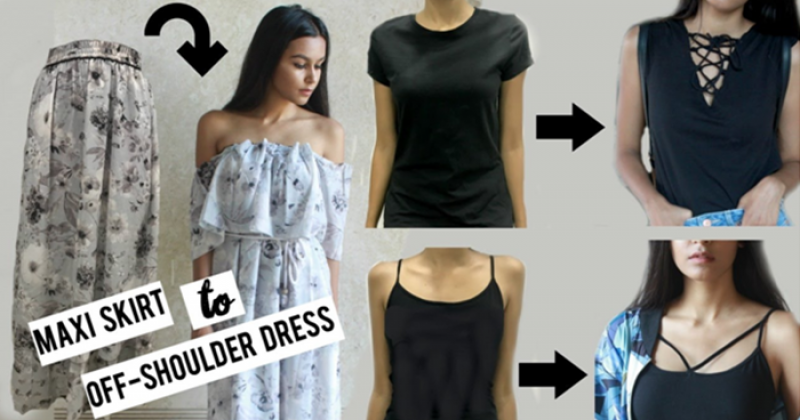 Cotton clothing is usually used for sewing and is comfortable. Cotton is the favourites in kaftan sewing, but acrylics or even silks can also be used. You can wear this dress in a beautiful material such as georgette, chiffon or silk with suitable accessories in parties or function. To do it, you can use DIY by using an old Sari or a dupatta or even sew them in cotton or satin ray denim. It takes only an hour or two depending upon your expertise in sewing if you decide to sew a kaftan from beginning to finish.
A few minor changes can make your garment look new again, and we can recycle more and better, starting from our wardrobes at the beginning. Here are some fast and straightforward DIY clothing hacks, which let you produce amazing fashion pieces, and turn your wardrobe to a new wardrobe with the same but different styles of clothing.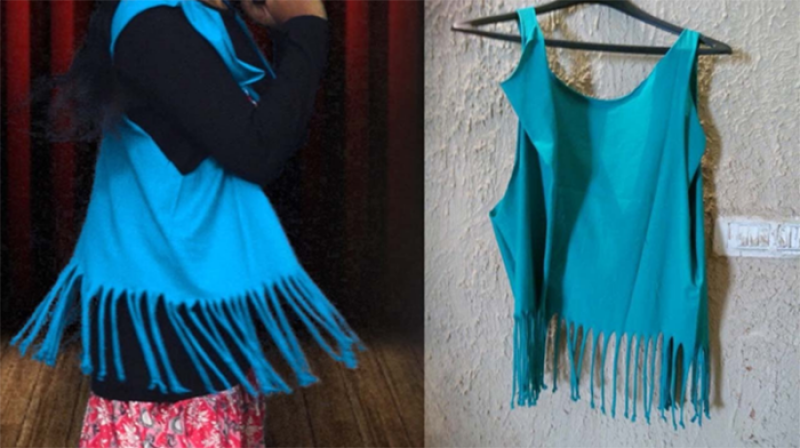 Your T-shirts can readily be turned into beautiful clothing. You can spice up your tees and shirts in several respects. You can tie it in a nice piece, or you can even cut and knot it. For an evening out, you can turn an old white shirt into a dressy top. Alternatively, you can spice up an antique tee-shirt and make it a pretty little dress. And you'll create a few cuts in your old tee-shirts. Or your over-sized T-shirt, no matter how much weight you add on, you can wear it any time. You only have to wrap it in both sleeves and tuck it. It will offer you an off-shoulder dress look.
Add in details on your jeans by adding the lace or cutting off the ends. Cut as long as you want and then add ties, laces, boundary styles, and other pieces to make it look stylish.
Fill your denim with fancy pins with a certain character. This trend is going on fast, but are you keeping up with it? Get some pins and add them to your denim, which you like. And why only denim, pin it on whatever it takes to look good on.
Your shirts and scarves can easily be transformed into very cool skirts. Create skirts out of shirts, scarves or anything that your hands can get on.
You can turn your scarves into clothes, jazzy bando tops, and blouses. There are so many ways you jazz scarves use stuff. You're so sorted if you understand the correct knots and everything.
From your spaghetti tops, you can create skirts. They look flawless. There are no cuts you need to make. All you have to do is to put a lengthy tag on the top of the spaghetti and you are sorted.
Add a tie to the Dungarees straps or wear an inside lacquer top. Surely this is a game-changer. It can turn a casual outfit into an elegant piece you can wear. You'll look super beautiful wherever you go.
You can design and build a fresh outfit each time with the same piece of cloth differently. That's right. Styling is the key when you speak of A-grade fashion. You can continue to wear the same piece of clothes for a whole week and make it look different; no one will notice you wear it for a whole week.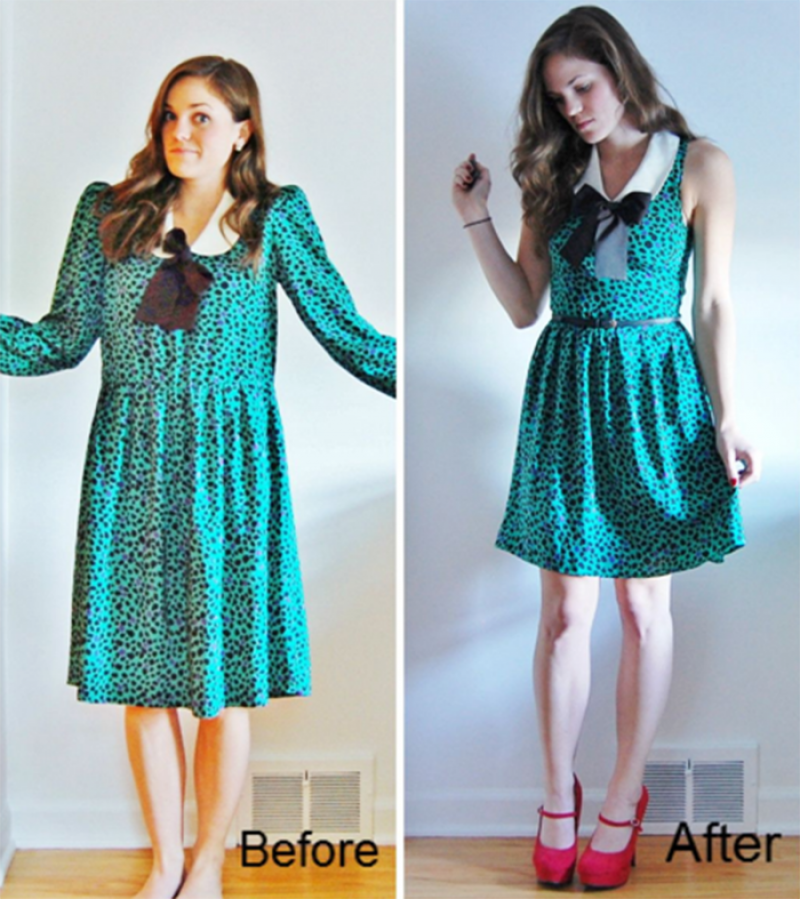 DIY is popular with the fashion community, and ideas for apparel, jewellery, makeup, and hairstyles are communicated across social media, like YouTube. Techniques include distress jeans, bleaching jeans, old shirt redesign, and denim stuffing. These DIY hacks operate easily because they do not make us run to the malls and buy fresh clothing. You can beat the heat and look classy from the same clothes with some twist and turns. You can become the trendsetter of 2019 among the individuals around you with these exceptional DIY hacks.