Let's Know why everyone is obsessing over Peso Pluma and his Height. And Who is he? Let's find out!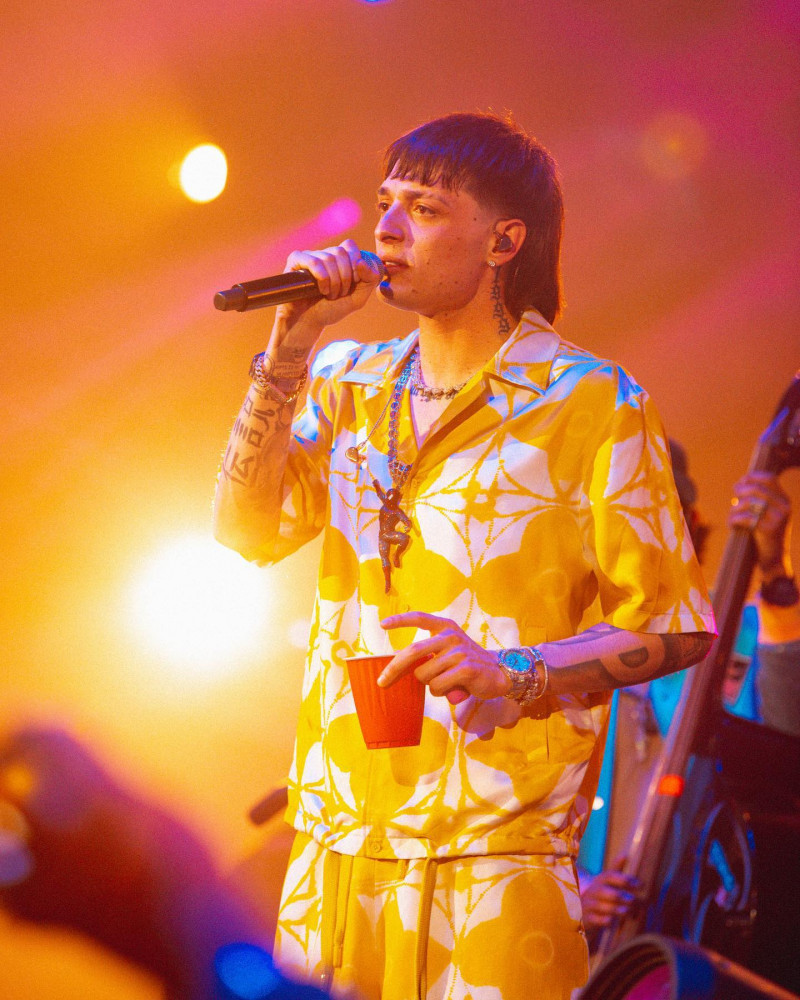 Peso Pluma, the name on everyone's lips and in the hearts of millions, is a Mexican musical sensation who has taken the music industry by storm. We know that Peso Pluma has made himself into an iconic figure and won the hearts of music fans around the world with his passionate voice. Also We dive into his fascinating musical life and career, from his basic upbringing to his powerful presence on the global stage.
How tall is Peso Pluma in real life?
The question that often crosses the minds of his adoring fans: How tall is Peso Pluma?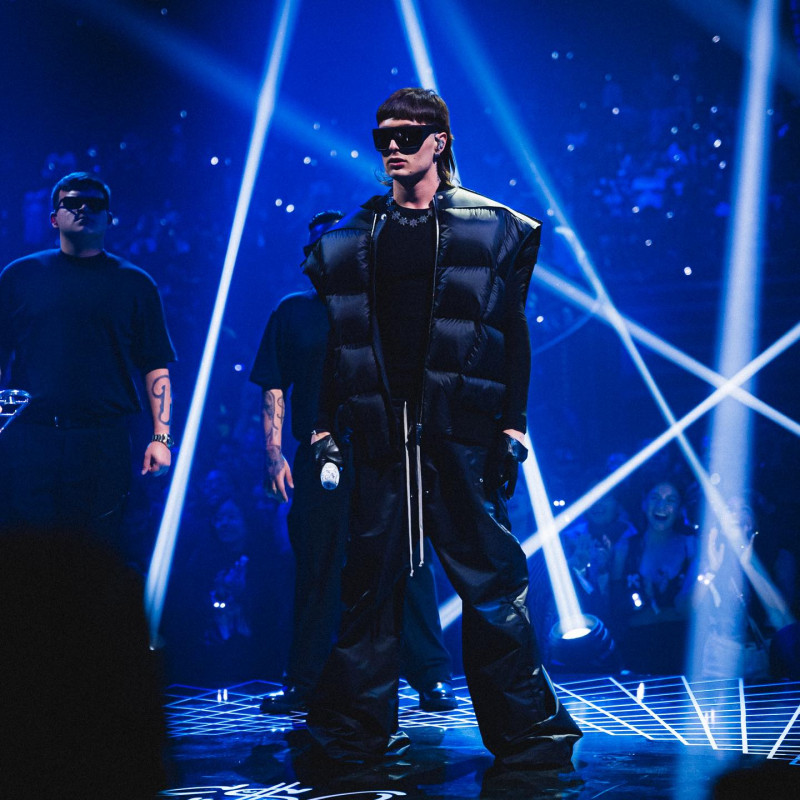 After the performance on the stage, Peso Pluma's height has been a hot topic of curiosity among his fans. Well, his presence on stage is nothing short of commanding. The answer to this burning question is clear, Peso Pluma stands tall at an impressive 5 feet 11 inches, equivalent to a towering 1.80 meters. He stands out because of his stature, which is more than just a physical quality—it plays strongly to his magnetic stage presence.
We all know in the music industry, appearance is important, and Peso Pluma's height is his advantage. He is head and shoulders above the competition when he graces the stage, both metaphorically and practically. Because of his commanding presence, listeners are drawn in and deeply moved by his music.
Rise of Peso Pluma
Born on June 15, 1999, in Zapopan, Jalisco, Mexico, Peso Pluma entered this world as Hassan Emilio Kabande Laija. His passion for music developed right here, in this vibrant and energetic city of Mexico. From a young age, he showed his singing skills.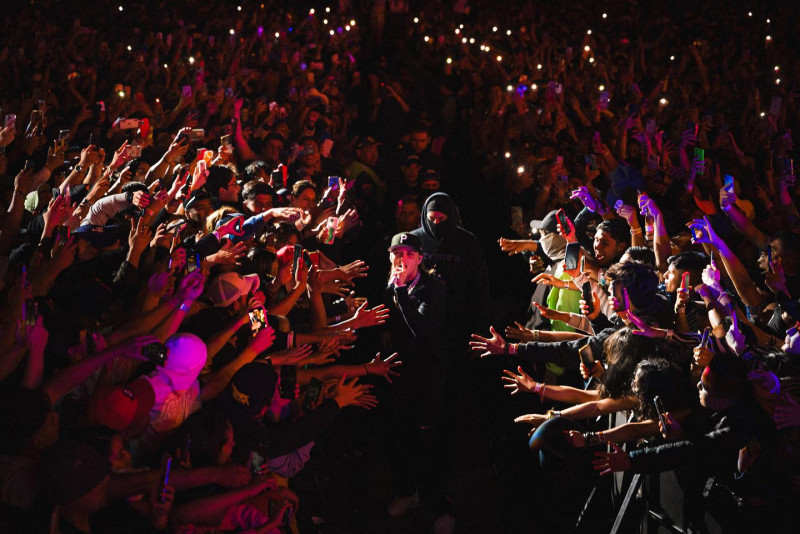 When Peso Pluma was a teenager he began playing the guitar, beginning a musical adventure that would determine the course of his life. He started writing songs after listening to traditional Mexican folk music, a style that is firmly ingrained in his cultural background. But he had no idea that his early musical efforts would lead to such a great career.
His Journey To Become A Fusion Master
People who listen to Peso Pluma's songs know that he beautifully blends modern pop elements and traditional Mexican folk music together. And how he beautifully mixes parts of ranchera and mariachi music with contemporary production methods to produce a unique sound that connects the hearts of listeners of various backgrounds
We can say that his performances show how good he is at keeping Mexican culture with his music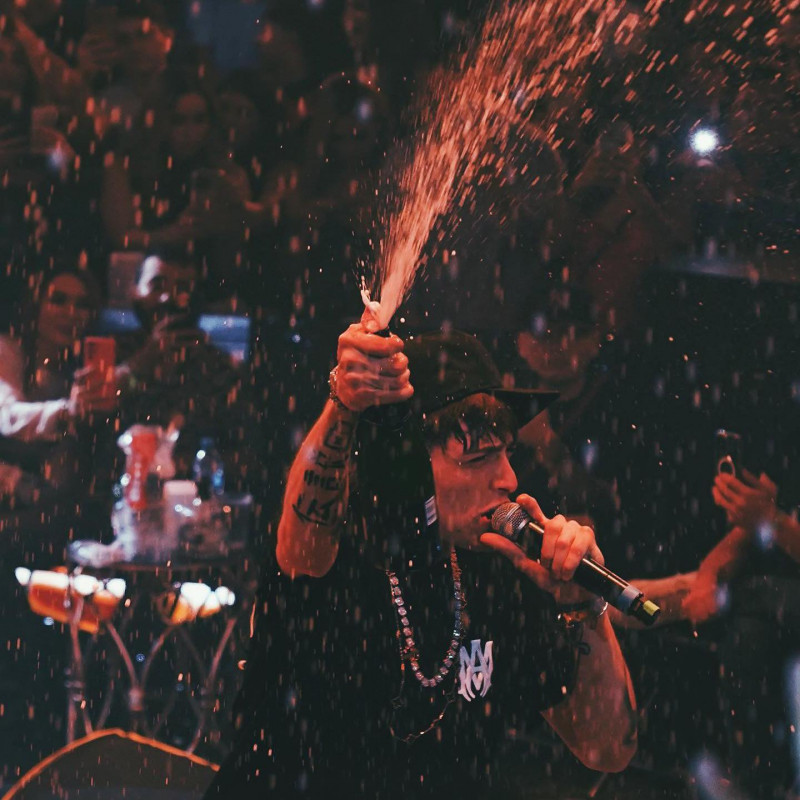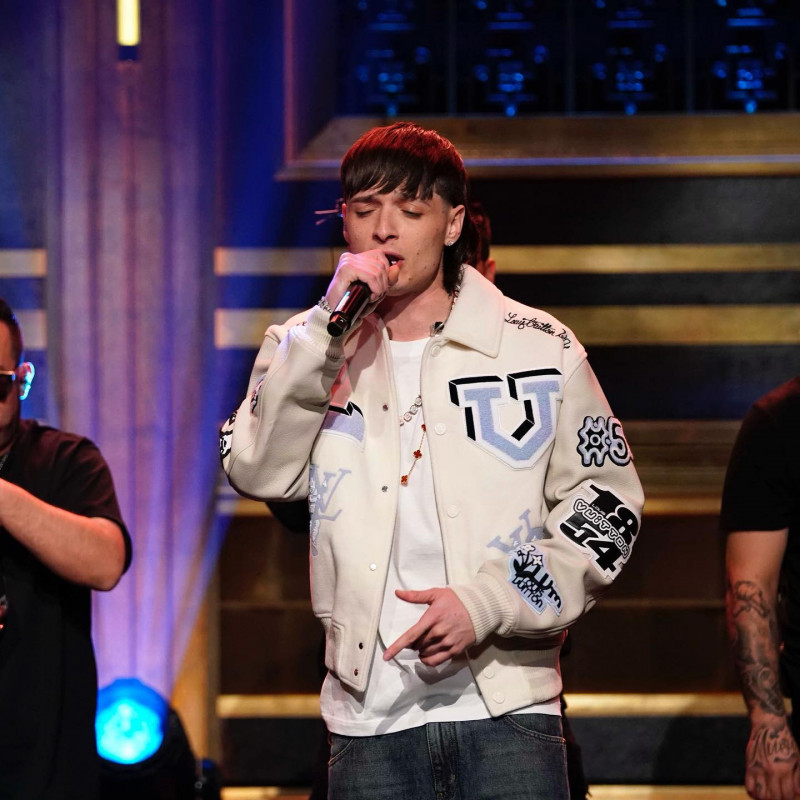 Some of His Heart Touching Quotes
"My music is a celebration of my Mexican roots and a reflection of the world we live in today."
"I want my music to transcend borders and connect with people on a universal level."
Discography of Peso Pluma
Peso Pluma's musical journey has been nothing short of extraordinary. He made a blast with his debut album, "Ah y Qué?" in 2020, an album that left listeners craving more. This initial taste of his talent was just the beginning.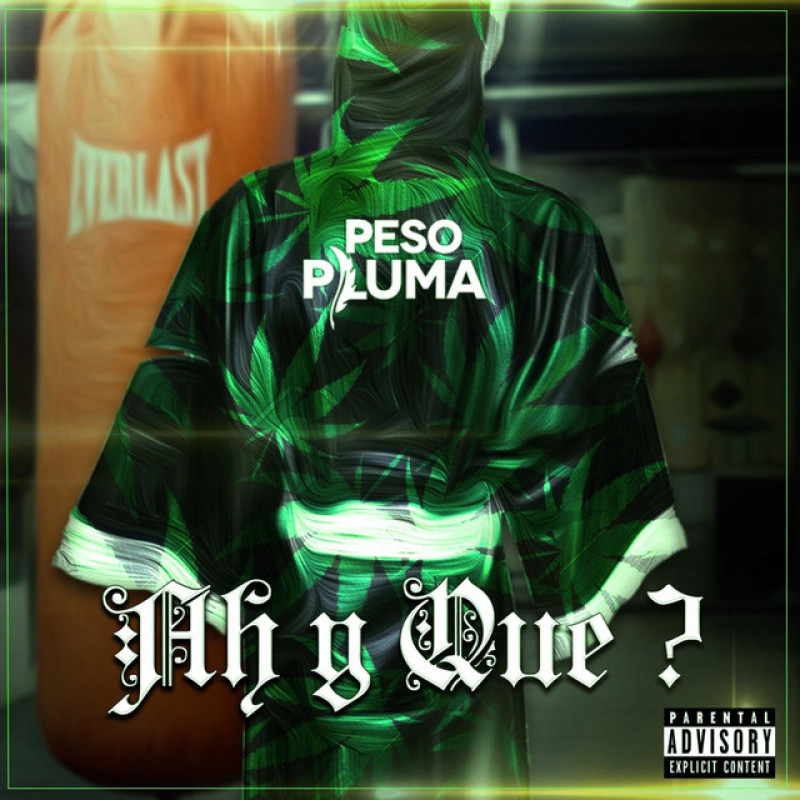 Now it was 2021, He released his sophomore album, "Efectos Secundarios,", which confirmed that this boy has made his position as an important musical figure.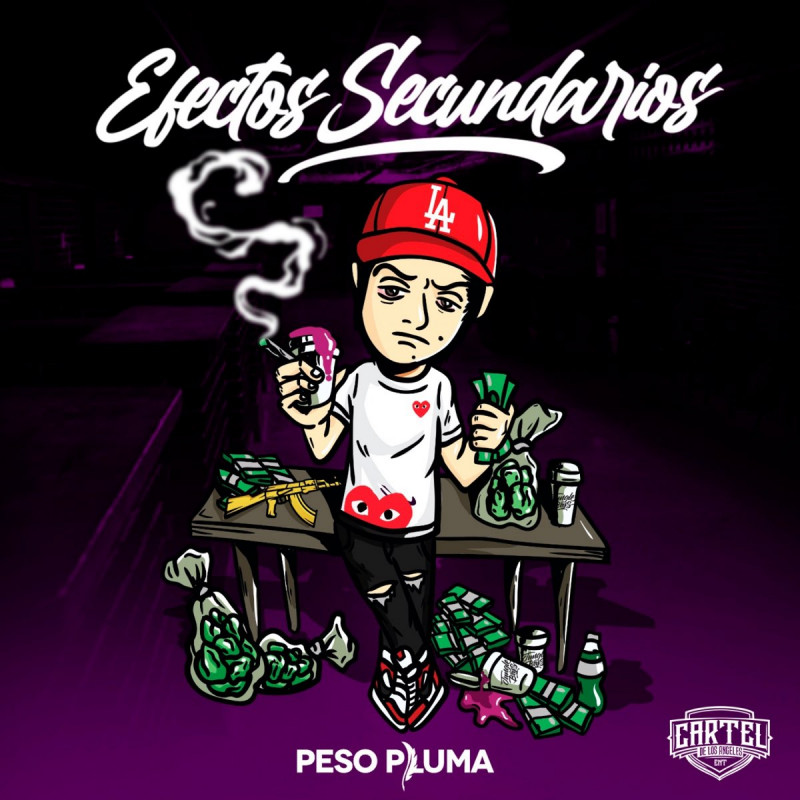 It was 2022 that truly catapulted Peso Pluma to international stardom. His collaboration with Raul Vega on the hit single "El Belicón" took the music world by storm, selling a staggering 480,000 copies and earning the coveted 8× Platinum Latin certification from the RIAA.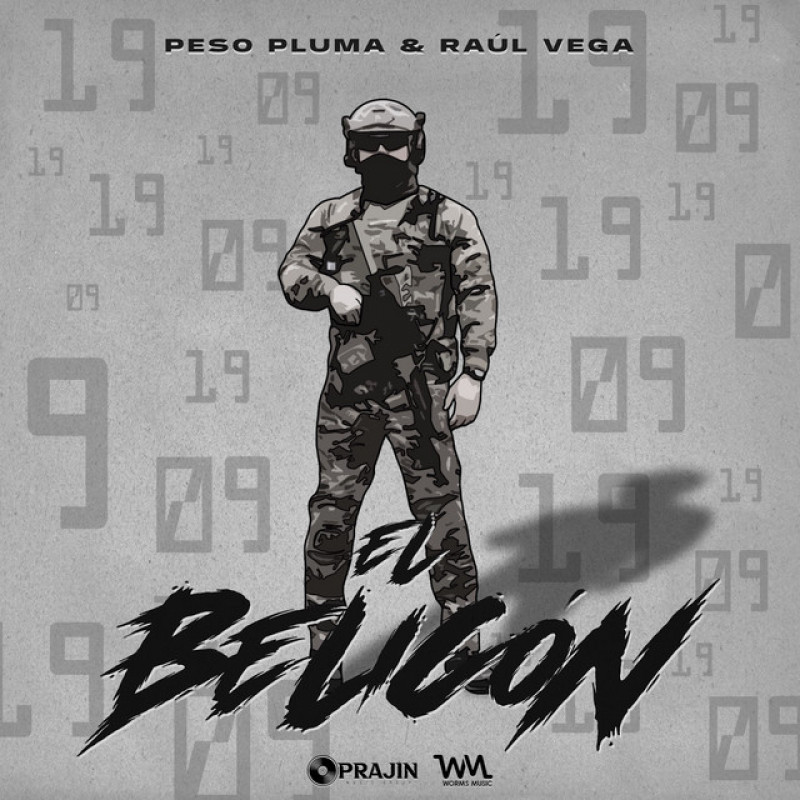 Peso Pluma's Unique Style
Peso Pluma's fashion sense is as unique as his music. He is not only a musical icon he is also a style icon.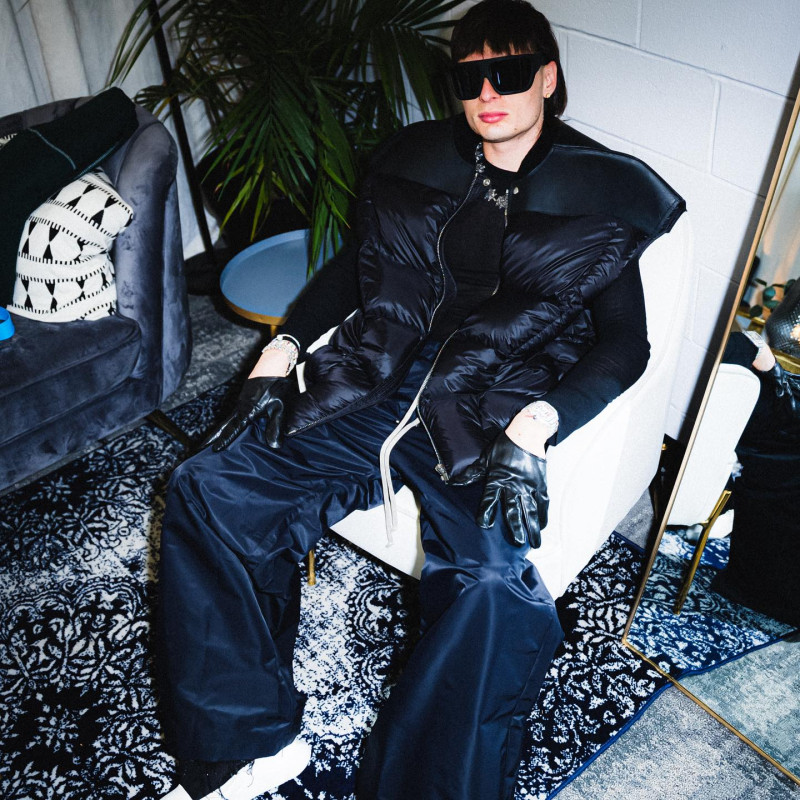 Not only that he is known for attempting new styles and hair colors while just keeping his own charm. His charismatic personality is further enhanced by the interesting depth of his alluring light brown eyes.
Peso Pluma Family Background
While Peso Pluma's musical journey has been well-documented, details about his personal life remain relatively private. Born Hassan Emilio Kabande Laija, his family background, including information about his parents and siblings, remains undisclosed.
Peso Pluma Love Life
In terms of his romantic life, Peso Pluma has been the subject of various rumors and speculations. While there have been reports linking him to Jailyne Ojeda, a talented volleyball player, and even a rumored association with Becky G, specifics about his relationships are known only to him.
Peso Pluma Net Worth and Beyond
In 2023 so far, Peso Pluma's net worth stands at a staggering $10 million USD, a testament to his immense success in the music industry. While his primary source of income is undoubtedly his music career, he also earns substantially from brand endorsements, live performances, concerts, social media collaborations, advertisements, and brand partnerships.
Peso Pluma Personal Details
| | |
| --- | --- |
| Personal details | |
| Full Name | Hassan Emilio Kabande Laija |
| Nickname | Peso Pluma |
| Date of Birth | June 15, 1999 |
| Birthplace | Zapopan, Jalisco, Mexico |
| Home Town | Zapopan, Jalisco, Mexico |
| Current Address | Zapopan, Jalisco, Mexico |
| Age | 24 years old |
| Zodiac Sign | Gemini |
| Profession | Singer, Rapper |
| Nationality | Mexican |
| Religion | Christian |
To know more about him visit :-
Instagram - https://www.instagram.com/pesopluma
Twitter - https://twitter.com/ElPesoPluma
Youtube - https://www.youtube.com/channel/UCzrM_068Odho89mTRrrxqbA
SoundCloud - https://soundcloud.com/pesopluma
Spotify - https://open.spotify.com/artist/12GqGscKJx3aE4t07u7eVZ?autoplay=true