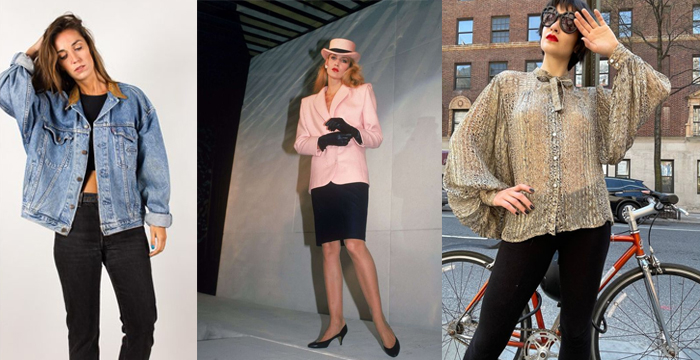 "Big" and "flashy" are perhaps the two descriptions that pretty much sum up what '80s fashion is all about. It was a time of big hair, bold makeup, fancy shoulder pads, eye-catching outfits in bright colors, and dramatic accessories. It was a decade of experimentation and going all out in terms of self-expression through fashion.
While '80s fashion may seem a bit extreme to wear today, you may be surprised to discover style elements that suit your preference if you keep an open mind and explore this period enough. That's one of the best things about fashion: you can use past trends as sources of inspiration to create chic and modern looks.
Perhaps you're fascinated with retro fashion, which is why you're always on the lookout for style ideas. Or maybe you're searching for unique ways to create different looks. Either way, this piece is for you. Below are 5 top fashion trends from the '80s, along with style tips to help you rock them today.
1. Colored Tights
Tights in vibrant shades, such as red, purple, and neon green, were a must-have in every woman's closet in the '80s. Women wore them while working out to add a contrasting color to their leotards and with short skirts and dresses to accentuate their legs. To make colored or fashion tights work for a more contemporary outfit, try tights from nononsense.com and pairing them with a neutral or all-black outfit for a put-together look. Perhaps you can wear some bright-colored stockings with a black A-line dress and a pair of black heels. The color and texture of the tights will add just the right splash of visual interest to elevate your monochromatic ensemble.
2. Leather Jackets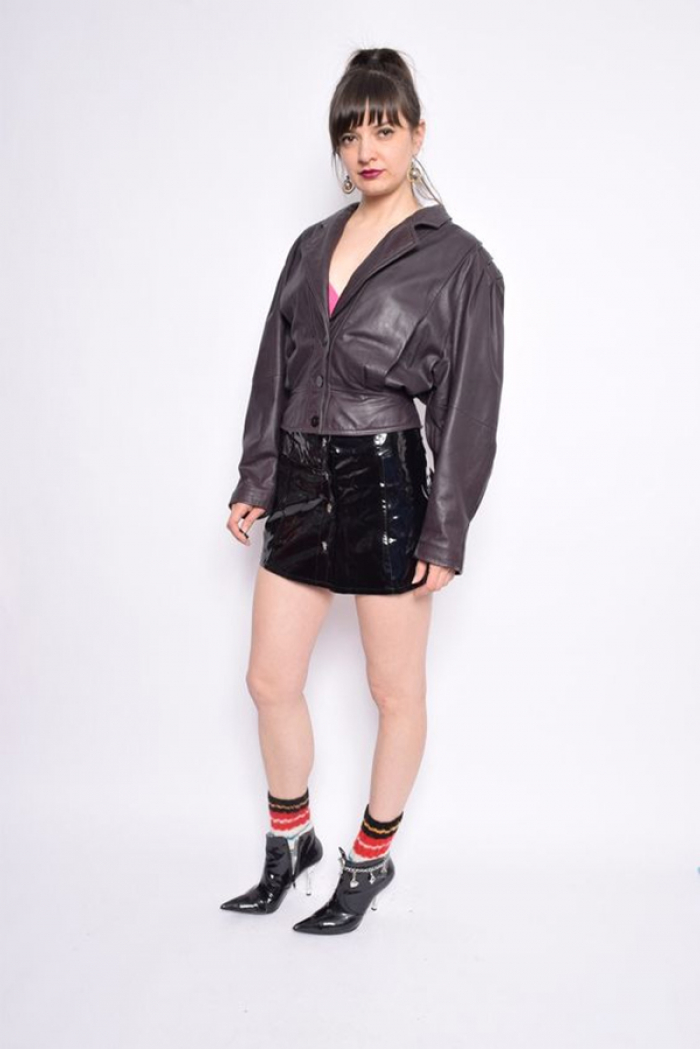 Wearing leather jackets was a big hit in the 1980s. This was thanks, in part, to musical icons Madonna and Michael Jackson, who often sported the outerwear in their music videos and performances. If you are someone who loves fashion, there's a great chance that you already have a couple of leather jackets in your wardrobe. After all, they are versatile and edgy and can help bring your fashion game to the next level.
You can wear leather jackets with fitted tops, skinny jeans, and ankle boots for a funky vibe. They also look great paired with ultra-feminine dresses and heels. Even a casual outfit, such as a shirtdress and sneakers, can become chic when paired with a classic and well-fitted leather jacket.
3. Blazers with Shoulder Pads
If you've seen any television show or film from the '80s, you probably noticed that many of the female leads would wear oversized blazers with shoulder pads. That's because outfits that broadened the shoulders were associated with "dressing for success" back then.
Today, blazers are usually worn on the natural shoulder, but the iconic look of the blazer with shoulder pads remains a powerful way to play up various outfits. Opt for an oversized blazer in a vibrant hue to add a pop of color to a white shirt and jeans ensemble or a monochromatic outfit. You can also button up the jacket and add a belt over it to create a lovely silhouette. Complete this attire with knee-high boots for a sophisticated look or with sneakers if you want to dress it down.
4. Denim Jackets
The '80s also gave the fashion world versatile, comfortable, and durable denim jackets. These garments were widely popular among punk rockers, but pretty much everyone—including celebrities, workers, students, and fashionistas—started wearing them as well. Denim jackets were often adorned with prints, embroidery, patches, and other design elements to better suit the wearer's style.
While it's been decades since they first hit the racks, denim jackets remain a staple in most women's wardrobes. They work great to keep you warm, as a layering piece, or as a fashion accessory to elevate most of your outfits. Pair a classic denim jacket with a light-colored flowy dress and strappy sandals for a relaxed and feminine look. You can also opt for a black or dark denim jacket to complement your favorite office ensembles.
5. Animal Prints
The animal print style trend took the 1980s by storm. Many fashion brands started placing leopard, zebra, snake, tiger, and other animal skin patterns on countless items. These prints appeared on dresses, pants, skirts, shoes, bags, and even accessories. Today, animal print designs continue to be used on a lot of clothing and other media.
Moderation is the key to rocking this trend. Instead of wearing animal prints from head to toe, you can combine animal prints with neutral pieces to create a harmonious and polished appearance. For instance, you can pair a leopard print blouse with black high-rise cigarette pants and black ankle boots for a sexy yet elegant look. You can also try a flowy cheetah-print dress with white sneakers to create a fun and relaxed outfit. Remember to tone down your accessories when wearing animal prints to keep your attire well-balanced.
The fashion trends of the '80s may have been flashy and slightly over-the-top, but you can rock many of these pieces today with proper styling and accessories. So, the next time you want to include an "80s vibe" in your outfits, consider the style tips above or use them as inspiration to create unique looks. Explore, experiment, and don't be afraid to express yourself in your fashion choices.