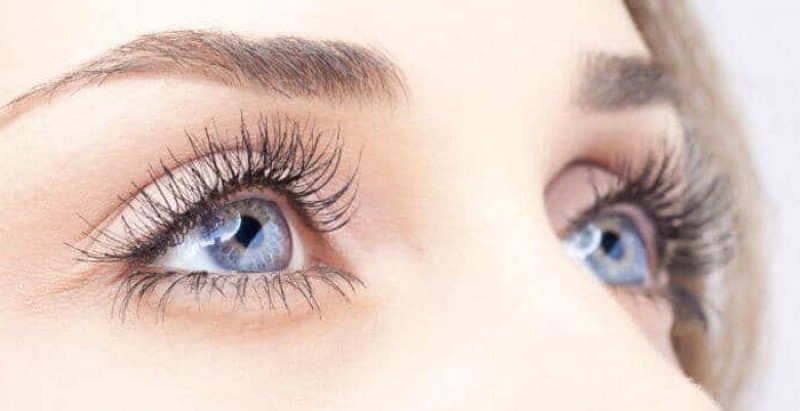 Achieving voluminous, full lashes using makeup and false lashes can be time-consuming, and tackling the task each day can seem daunting. Lash extensions are an excellent way to get the long lashes you want without tediously applying products, which means you have a presentable appearance whether you choose to wear makeup or not. But having full lashes doesn't mean anything if they look fake and unnatural so striving for a natural look is a must. If you are on the hunt for natural lash extensions, read on for the tips you need.
Location And Length
One major benefit of lash extensions compared to false lashes is that the lash is placed on individual eyelashes, which delivers a more natural appearance. The placement of each lash can have a part in exuding a natural look as well. Choosing to have lashes a bit fuller towards the outer lid and more spaced out in the inner corner is a good example of what may look best on certain eyes.
Length will come into play when deciding the location as well. Perhaps you want the lashes to be longer on the outer corner than the inner corner. Having the same length all around is a very popular method for achieving natural last extension. Choose the right length to increase the appearance of your natural lashes while delivering a fuller appearance that doesn't look unnatural.
Diameter And Curl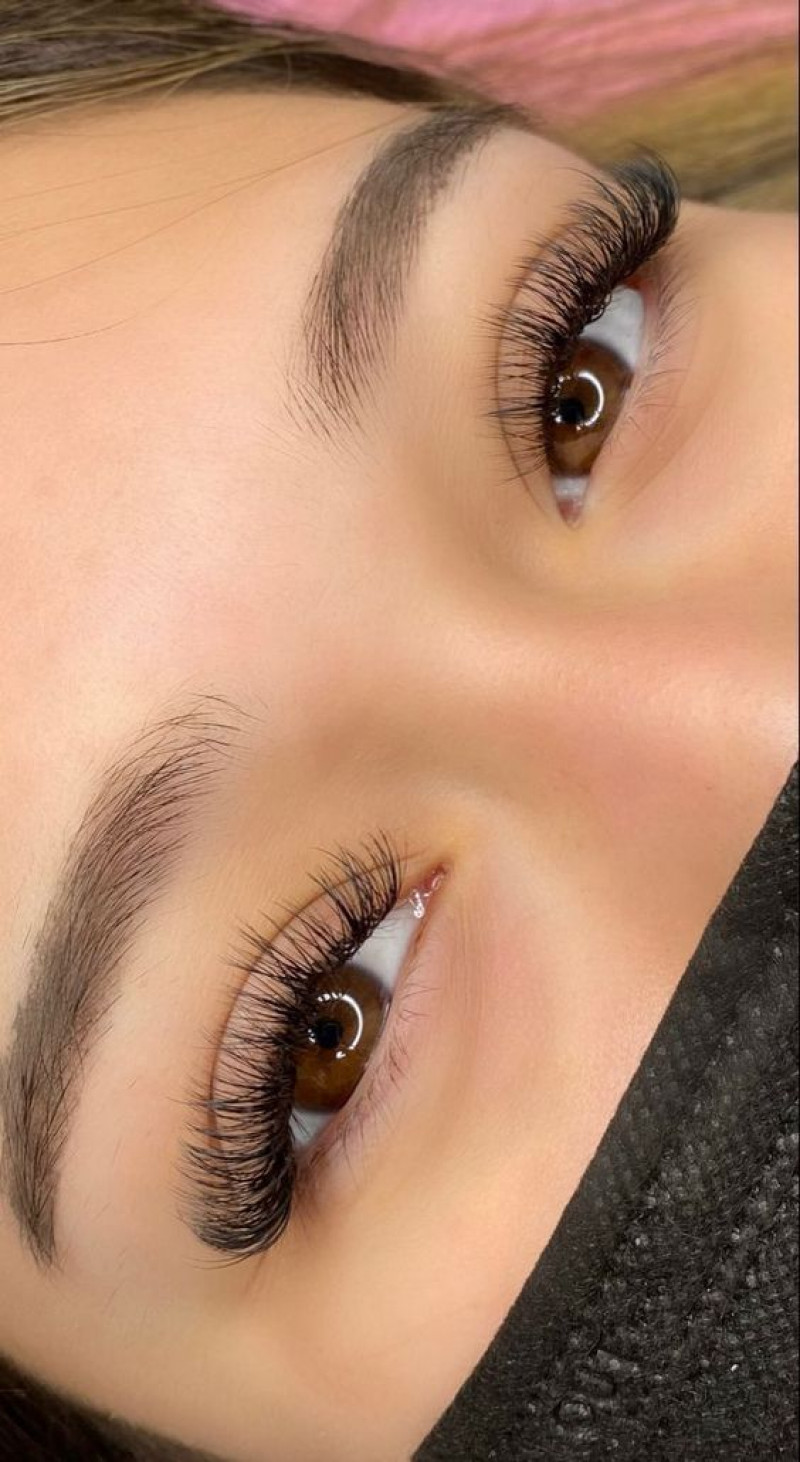 Lash extensions come in different diameters. Choosing a lash that is too thick could leave you with an unnatural appearance. You can choose a diameter that's bigger than your natural lashes, but don't go overboard with it. You should aim for a diameter that is only slightly thicker than your lashes.
Similar to matching the diameter of your natural lashes, you want the curl of your lash extensions to closely match your own. A lash with too much curl can look very dramatic, which can look great if that's the look you are going for but not so much if you want natural lash extensions. If you are applying your own lashes using an eyelash extension kit, study the natural curl of your lashes to find the perfect fit for you.
Color And Material
While black lashes are the most common, this color may not work best in helping you achieve a natural lash appearance. Don't use brown lashes if that is the best match for you. You want to find a color that closely matches the color of your lashes so the blend is seamless.
When it comes to lash material, there are two options: natural (mink lashes) or synthetic. Despite the names, both lash materials can afford a natural lash extension appearance. While natural lashes will look more natural compared to synthetic ones, they can mishap in the long run. Natural lashes tend to lose their shape and fall out more quickly compared to synthetic, so while they may look better after application, they can lose that natural appearance before your next session.
Lash Care Maintenance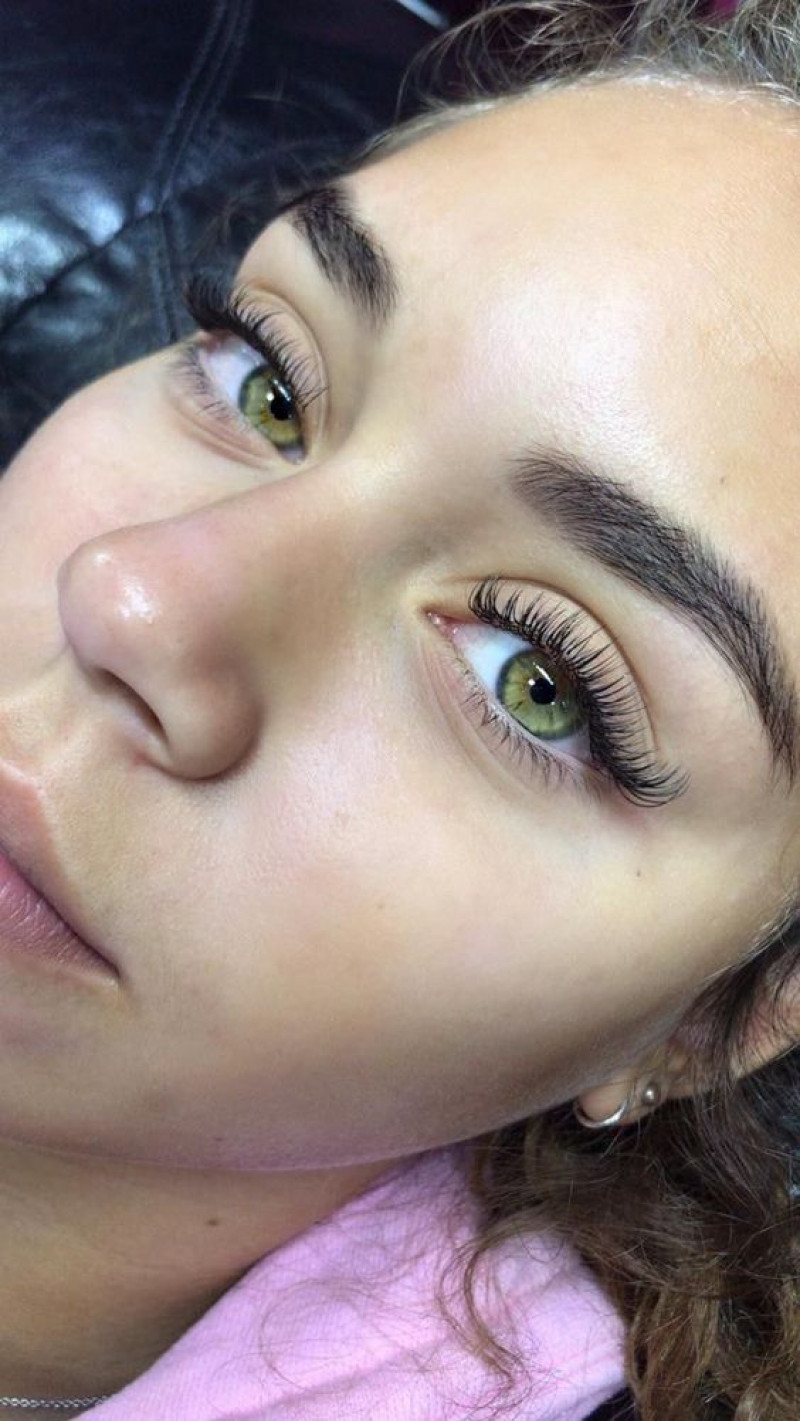 Lash extensions can easily become mishappen if proper eyelash extension aftercare practices aren't followed. For example, sleeping on your stomach or side can cause the lashes to lose their lustrous appearance. Rubbing the eyes can cause the lashes to bend or even fall out.
Lash extensions must be cleaned and brushed. While cleaning is primarily best for keeping your eyes and natural lashes healthy, it does help them maintain their appearance. Combing through the lashes with a clean spooly brush allows the lashes to stay natural looking. These practices won't just keep your lashes looking natural but will help increase their longevity.
When lashes aren't cared for properly, it will become more noticeable that they are unnatural. Follow all the proper cleansing and care instructions from your lash technician or whichever lash extension kit you purchase to apply at home.
Conclusion
Eyelash extensions are an amazing method to enhance the look of your natural lashes without looking too glamorous. Natural lash extensions are perfect for everyday wear and if you have an idea of what you want your lashes to look like, it's always great to save a few pictures to follow as you are applying the extensions or bring them to your lash technician. With these tricks, you have unlocked the secret to natural lash extensions that will have heads turning.