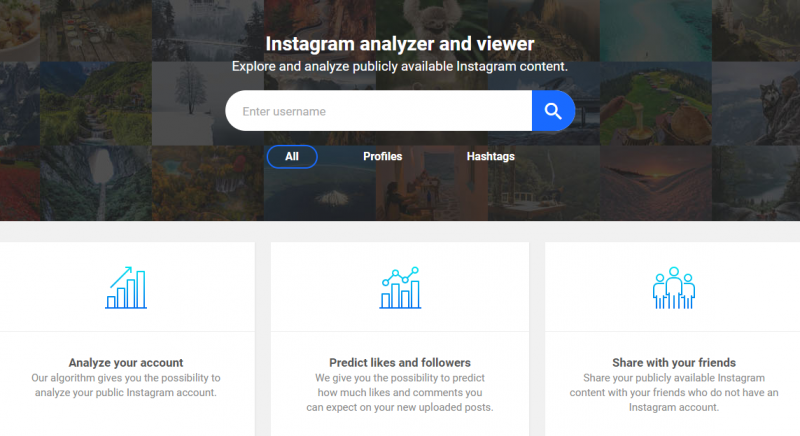 What is Gramho?
Gramho is a website and online platform that allows users to search and explore Instagram profiles, posts and hashtags. It provides various features and tools to analyze and view Instagram content. Users can search for specific profiles, hashtags, or posts and view their content, engagement metrics and related information. Gramho can be used to discover popular posts, gain insights into Instagram trends and explore content from different users.
Allows users to browse and search for content on Instagram.
Helps in finding specific accounts, posts and hashtags.
Offers a simple and easy-to-navigate platform.
Provides a streamlined experience for searching and discovering content.
Does not require users to log in or create an account.
Allows anonymous access to Instagram profiles and posts.
Provides insights into the engagement and performance of Instagram profiles and posts.
Shows metrics like followers, likes, comments and engagement rates.
Enables exploration of the popularity and usage of hashtags on Instagram.
Helps optimize content strategy and identify relevant trends.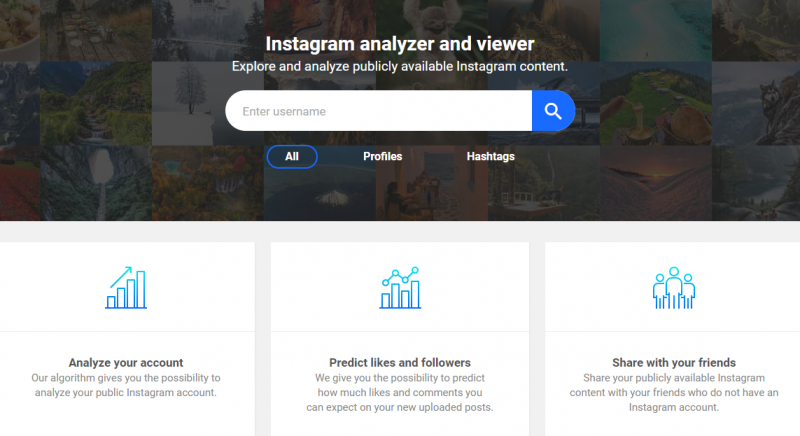 Top alternatives to Gramhir
Gramhir, formerly known as Gramho, serves as an Instagram analysis and viewer tool that enables users to conduct analysis on different profiles. It empowers individuals to check a profile's popularity score, average likes and comments, time intervals between posts and more. However, despite its functionality, there are several alternatives to Gramhir that offer similar features and benefits.
One of the best alternatives to Gramhir is Inflact. In addition to providing top-notch analytics, Inflact stands out for its user-friendly interface and useful features. It simplifies the process of analyzing Instagram profiles and offers valuable insights.
Here are some of the best alternatives to Gramhir:
Picuki
It helps Instagram users by providing easy access to their publicly available profiles, along with the ability to edit and share their content with friends who don't have an Instagram account. What's more, it simplifies the process with its user-friendly interface, making it a breeze to navigate and utilize. While other platforms may require a mobile app, Picuki offers the flexibility of being accessible directly from your web browser. Here, the monthly traffic remains at 18.5 million.
Inflact
Looking to level up your Instagram game? Look no further than Inflact, the ultimate social media marketing tool. Designed to enhance your Instagram presence and boost engagement, Inflact empowers you to achieve your goals more effectively. Don't settle for ordinary when you can have extraordinary results with Inflact. Upgrade your Instagram presence today and unlock the full potential of your profile. The monthly traffic on this site is 11.3 million.
Greatfon
It is the ultimate Instagram account analyzer and viewer. Their advanced algorithm provides you with the ability to analyze and delve into the statistics of your own or someone else's Instagram account. Uncover valuable insights about your account's popularity with the account rating feature, giving you a true measure of your Instagram influence. The monthly traffic on this site is 1.0 Millions.
Points to Remember
These alternatives to Gramhir offer a variety of features and functionalities to enhance Instagram analysis, management and growth. Users can choose the tool that best suits their specific needs and goals.
Although Gramhir has its followers, many people utilize it to gather information about successful competitors and their Instagram posting activities. It also facilitates profile analysis and enables anonymous profile browsing without the need to create an Instagram account.
However, it is important to note that Gramhir is not always accurate. For instance, it may fail to detect stories or videos posted by a profile, incorrectly claiming that the profile has no stories. This limitation diminishes its effectiveness as an Instagram viewer tool.
Furthermore, Gramhir's hashtag research feature often encounters issues. In some cases, it fails to work correctly, returning a 404 error when attempting to search for a hashtag term like "#internetmarketing."
Given these shortcomings, it becomes essential to explore alternative options to Gramhir. The aforementioned alternatives offer a range of features and functionalities that can expand our options and enhance our Instagram analysis capabilities.