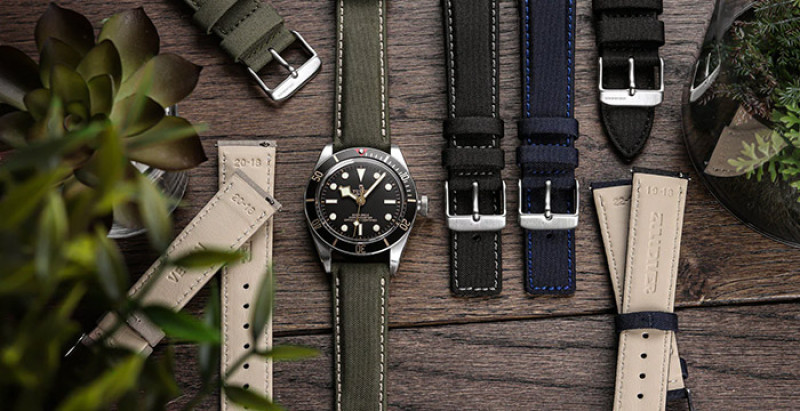 Whether you're looking to update your watch or searching for the perfect gift, choosing a quality strap is important. But with a vast range available, it can be hard to know where to start. This guide will help you select straps built to last. From leather to rubber, you'll learn about various materials and styles. Tips on sizing, clasps, and customization are also covered. By picking a durable strap that matches your style, you'll be able to enjoy your timepiece for a long time.
Different Types of Watch Straps
To start, we've got to go over the basics. There are a few main strap types: leather, metal, nylon, and silicone. Leather is a classic choice that comes in varieties like alligator, crocodile, and cowhide. It's dressy and breathable. Metal options include stainless steel, gold, and titanium—sleek and shiny. Nylon straps are lightweight and water-resistant, ideal for active lifestyles. Silicone bands are flexible, hypoallergenic, and great for swimming.
Material Matters
Each material has pros and cons when it comes to looks and durability. Leather patinas beautifully with time but needs occasional conditioning. Metal bands are durable but may irritate sensitive skin. Nylon is water resistant and breathable and allows for interesting color choices. Silicone is low-maintenance and odor-resistant, yet it may develop cracks eventually. Consider your style preferences and activities.
Benefits of Nylon Nato Straps
Nylon fabric has opened up an entire line of watch straps called nato straps. Natostraps allow different color threads to be woven together to form multi-color straps, which is opens up the design possibilities. Take for instance the James Bond nato straps featuring 2 or 3 color stripe watch straps. Nato strap have been so popular recently that brands like Omega, Tudor, Oris, Breitling, and others have released watches exclusively on nato strap.
How to Measure for the Perfect Strap Length and Width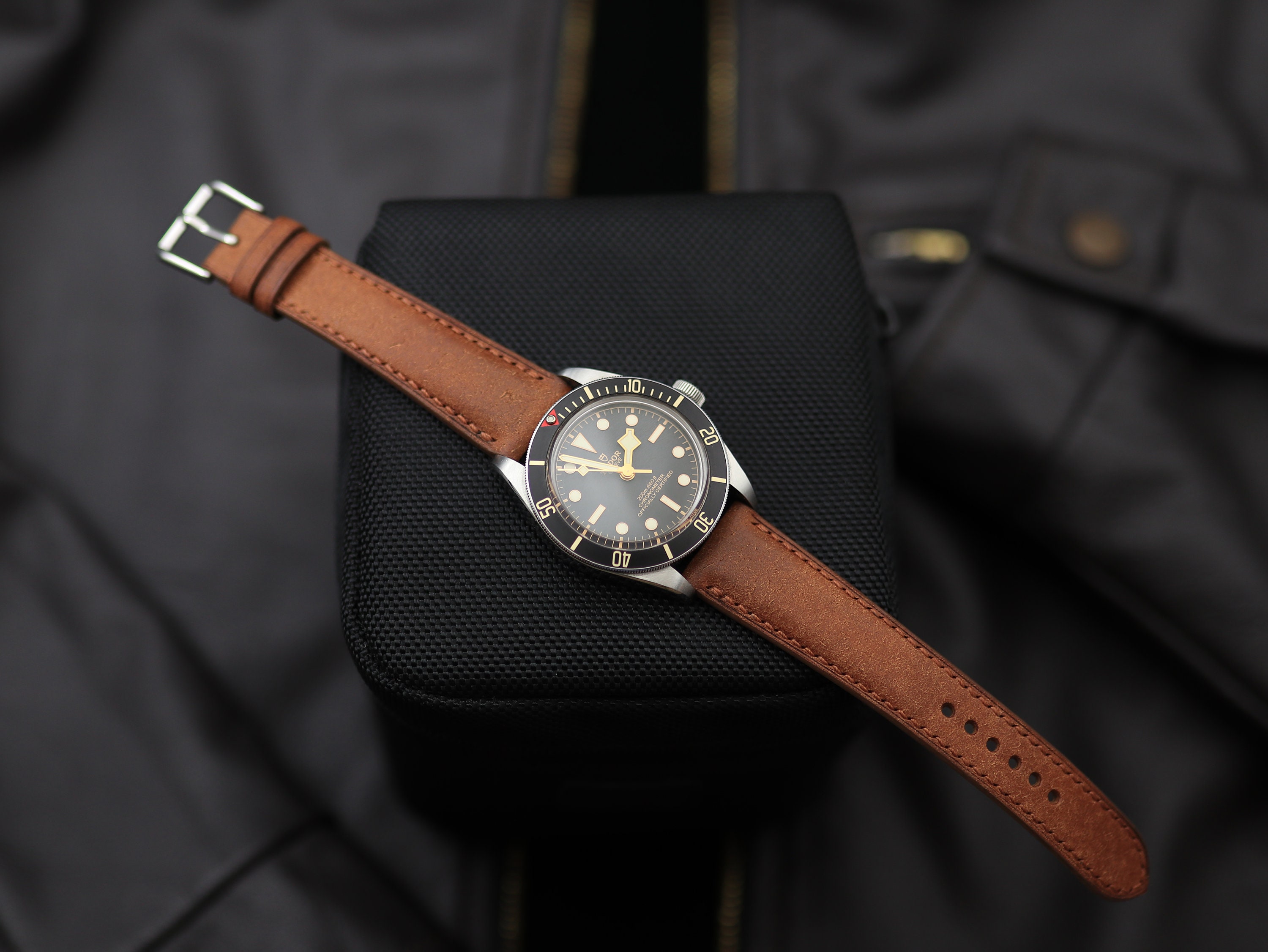 Fit is crucial whether your strap style is casual or formal. To measure length, remove any extra links from your current strap and wrap it around your wrist. Add 5-10mm to ensure a comfortable fit once it breaks in. For width, check where your watch case meets your wrist. Common widths are 18mm, 20mm, 22mm. Make sure to order replacement straps in your watch's lug width—it's an exact measurement.
Style and Aesthetics
Want your watch to seamlessly suit any outfit or event? As a rule, try to match leather or nylon strap shades to your watch hands and hour markers. Black or brown usually works for gold or silver tones. For metal bracelets, pick either the watch case color or a contrasting tone. Consider formal versus casual when selecting leather versus rubber or mesh options.
The Durability Factor
When shopping for replacement or additional watch bands, check small details that point to longevity. For leather, quality full-grain cuts last longer than cheap bonded leathers. Look for triple stitching along edges and tightly-sewn rows where the band connects to lugs. Solid, tightly-fitted links signal durable metal construction. Waterproof nylon and silicone labels indicate advanced weather-resistance. Reinforced holes prevent strap tears. Try the band on to test flexibility and solid end connectors.
Comfort on the Wrist
Beyond just aesthetics, comfort is key for enjoying your watch every day. For leather straps, thorough softening treatments allow them to mold comfortably to wrists over time. Metal bracelets with divers' extensions or micro-adjustments let you achieve a precise, sweat-free fit. Rippled texture on silicone and nylon bands prevents skin irritation. And quick-release spring bars (the tiny bars that connect strap to watch case) make swapping bands easy as your mood.
Maintenance Tips to Ensure Longevity
Taking good care of your strap is important too. For leather and nylon, occasional applications of conditioner or cream protect fibers from cracking. Let metal air dry after washing hands to prevent corrosion underneath. Store straps in a cool, dry place away from sunlight when not wearing. For those investing heavily, strap-changing tools and demagnetizers safeguard precious mechanical watch movements. With the right care habits, your straps can easily outlast multiple watch purchases.
Price vs. Value
Great watch straps need not break the bank—you just have to be savvy. For genuine full-grain leather, $18-$150 usually lands premium craftsmanship from name brands. Synths like nylon or silicone top out around $40. Entry-level metal can be had in the low hundreds, with higher-end options hitting $500-1000+. Just beware of dirt-cheap imports claiming premium leather—they'll fall apart fast. Balance quality materials with your budget for bands that will look and perform for years. Sales and pre-owned sources provide bargains too.
Reliable Online Retailers and Physical Stores
It's finally time to make your strap purchase. Respected specialist sites like NatoStrap.uk offer wide selections with size filters. Amazon inevitably undercuts prices but quality varies—stick to top sellers. Other platforms and forums also yield pre-loved scores. With a bit of research, your new straps are now just a click or visit away.