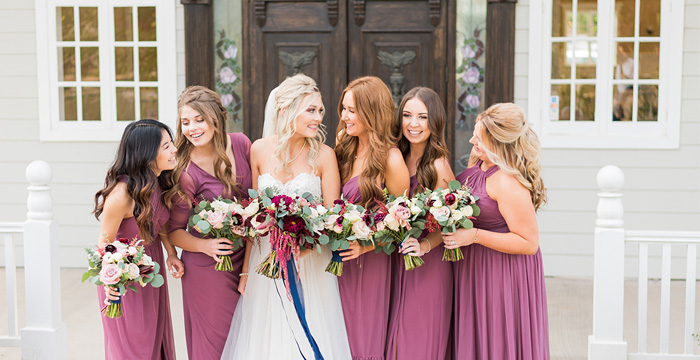 The big day is on the horizon, you're sailing towards it inexorably, and you still don't have that perfect port to celebrate in. Fear not; if you're looking to celebrate your love in the lap of luxury surrounded by the finer things in life, then look no further. Finding the perfect venue to accommodate that elegant extravaganza you've been dreaming of can be tough; hopefully, this article will help sail the yacht into calm seas of wedded bliss with a few suggestions on how to celebrate your love luxuriously.
As they say, location is everything, and this applies to your wedding day. If you don't have the perfect setting for your big day, it affects every other aspect. With that being said, it's time to consider what kind of lavish venue you want to grace with your festivities.
Choosing a Venue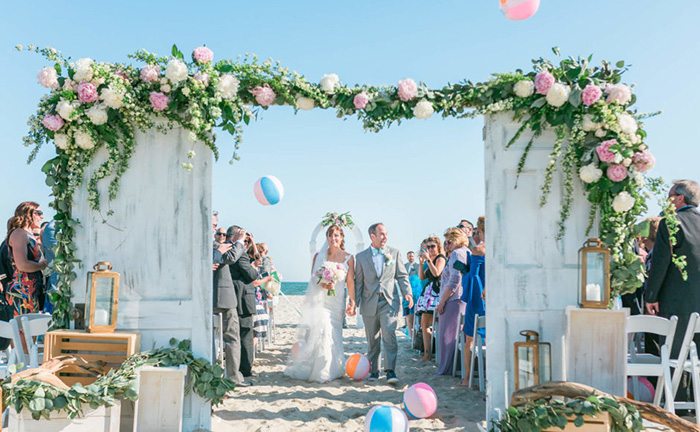 Certain high-end wedding halls have set the modern standardfor luxury weddings today; venues like the Hartford Society Roomooze luxe classand remain unmatched by everyday establishments, which is why you need to take the time to discern the best from the bunch should you wish to be successful in achieving a fantasy wedding that noone will ever forget. Consider the Venue's Décor, Lighting, and Features
Of course, the ceremony itself is the most important part of any wedding day, and if you want a luxurious and awe-inspiring venue, then perhaps you'll want grand marble columns that soar up to an exquisitely muraled ceiling.
Have you considered a historic establishment steeped in a rich history of happy marriages, where you can your own page to the venue's stunning book of days gone by? Or perhaps a more futuristic feel with calming neutral tones, bright whites, and shining chromesis what you dream of? Whatever the case, be you in search of an old-world building adorned in majestic décor and centuries-old features or a modern contemporary venue with crisp, cool vibes, choosing the right place for your big day needs to incorporate the overall aesthetic – which can be determined with décor, lighting, and bold features.
A Ballroom
A must for any luxurious wedding is a truly classic and elegant ballroom for your guests to attend the after the ceremony and dance the night away – aluxury space that provides a unique, dramatic, and unforgettable backdrop for your very special day.
Lighting and Windows
An important aspect of choosing a ballroom will be lighting; whether you prefer natural lighting or artificial, lighting can't be overlooked as it will define those special wedding pictures that you'll treasure forever. Thus, make sure to consider a ballroom that can provide your chosen lighting, perhaps one with large arch windows for natural light and floor embedded uplighting for artificial light.
A Grand Entrance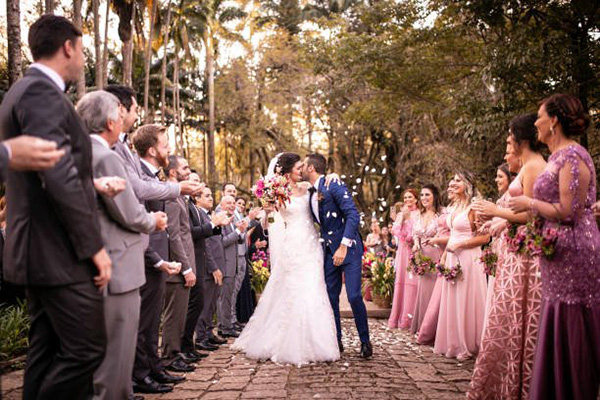 With wedding pictures in mind, you'll also want to make a grand entrance for all your guests to take photographs. Nothing portrays grandeur like a sweeping staircase with marble, limestone, brass, and bronze accents that flows down from a large balcony, providing a dramatic focal point for grand entrances that demand the attention of your guests and offers some truly extraordinary photographic opportunities.
Gourmet Food and Drinks
No matter your wedding's theme and style, a celebration of this magnitude certainly needs a premium bar that includes top-shelf spirits and cordials as well as wine and selected imported, , and craft beers on tap to ensure all your elegant guests' needs are catered to.
To really embrace the elegance and decadence of the occasion, perhaps a butler hors d'oeuvres service is a must, coupled withfine wine service during a four-course plated gourmet dinner and highly professional wait staff to deliver the height of sophisticated excellence that you and your guests will never forget.
Additionally, an ideal ratio for your reception is one server for every 15 guests, two directors of operations to oversee the reception – and for that ultimate brush of luxury, a private bridal attendant that ensures no request is overlooked. Be sure to keep these factors in mind for the ultimate extravagance during the wining and dining experience on your big day!