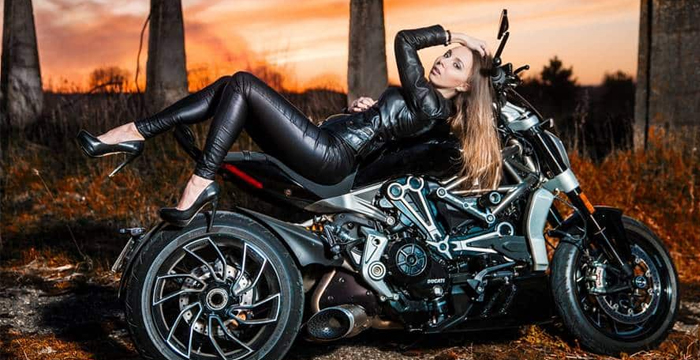 Using vehicles such as motorcycles as props for photoshoots is not a new idea. Some photographers like nothing more than to be out in the open air catching their desired motor vehicles as they go hurtling past. However, for some other photoshoots, like fashion, the use of a studio could be more appropriate.
Purchase or hire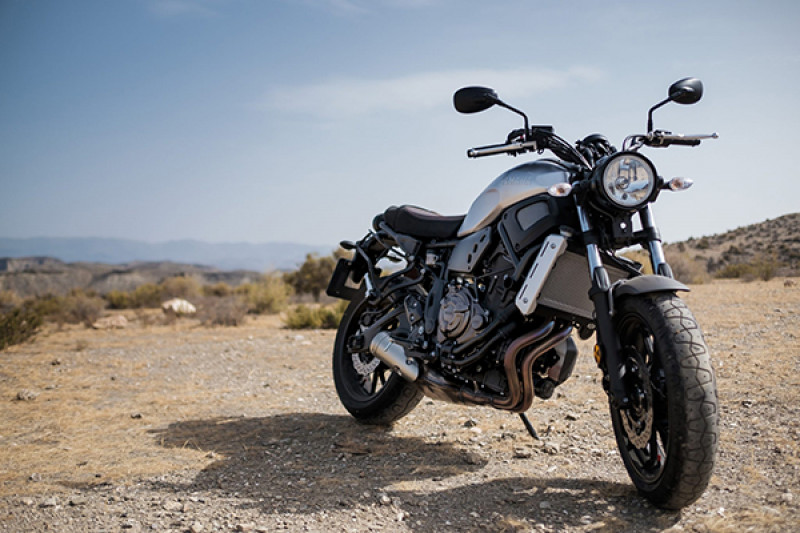 Unless you are lucky enough to know somebody that will happily lend you the use of their motorcycle to put in one of your photoshoots, you are probably going to have the question of is it cheaper to hire the motorcycle or would it be better to buy one? Well, it probably depends on how many photoshoots you are looking to do with the motorcycle, over what period of time, and whether you are going to be reliant on the weather.
If you are looking to get your photoshoot done and dusted within an afternoon or even a week, then maybe hiring is the best option for you. However, if you want to use this prop in multiple shoots over a long time, for a themed shoot, for example, it is probably better to buy.
You can purchase second-hand motorcycles relatively cheaply online, which you can then do up and make to look unique if they are going to be the main point of focus in your picture. However, if the focus is supposed to be on something else, then you may as well leave it looking like a wreck – this edgy look is incredibly popular in fashion shoots.
Choosing the right location
You will need to get it right for your photoshoot when it comes to location. Getting your motorcycle to the location is not the biggest problem you could face. There are companies that offer motorcycle shipping. By using the services of a shipping broker, you may find that getting the motorcycle to the desired venue regardless of whether it is a runner or not could be relatively cheap and not a problem at all.
The services that a motorcycle shipping broker providesare that they will offer you quotes from multiple shipping companies so that you can choose the best option for you. However, for your own financial peace of mind, it is recommended that you select one with insurance that covers its contents and, therefore, your motorcycle.
Getting the right make and model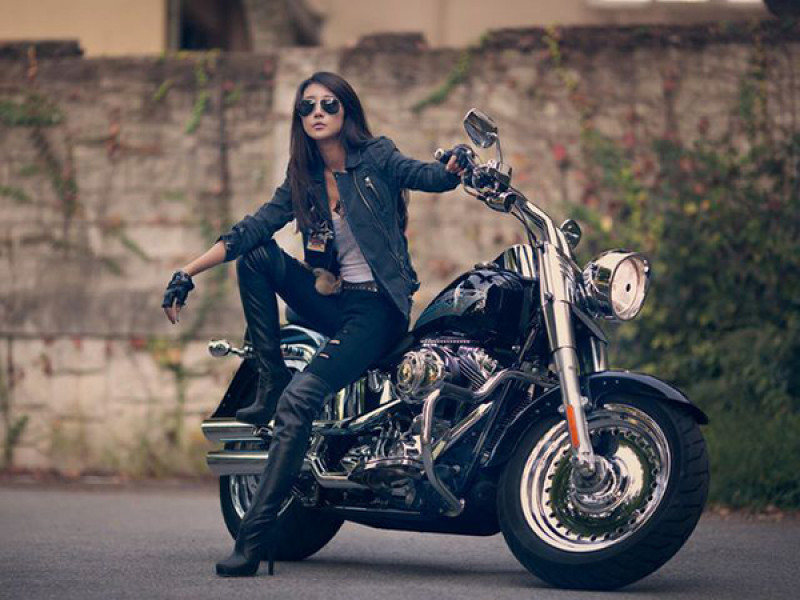 When using a motorcycle for a photoshoot prop, it is important that you get the right make and model for the correct feel of your photo. In fact, the motorcycle will be as important as the location itself. If the two are not matched, then your photo is not going to make the grade, especially if you're going for a glamorous or high-end feel for your fashion shoot.
This is also true of any models that you happen to use. The motorcycle will have to be matched well to the size and proportions of your model. Too small a motorcycle can look laughable if your model is of larger-than-life size, and this also works the other way around. Putting a petite person on a large motorcycle will not give your photoshoot the desired feel.