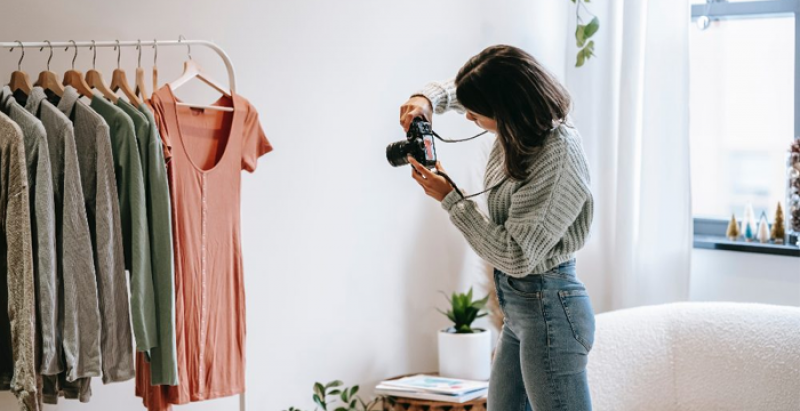 Your passion for clothing and fashion should not render it difficult to launch an online clothing store. It's meant to inspire you to keep pushing on despite the challenges you face. Yet, in this industry, enthusiasm alone won't get you very far. Consistent and rising income is essential to the success of your business, both now and in the future.
If you already have an established eCommerce apparel company and want to expand it, read on for seven proven and tested ways to succeed.
Invest In An Apparel ERP
Investing in an Enterprise Resource Planning (ERP) system designed specifically for the apparel industry will help you expand your operations by standardizing and improving every step of the production cycle.
By investing in professional apparel ERP software, you'll be able to see your whole company from end to end, from order management to inventory control to production planning, so you can make better choices and run your business more effectively. An ERP system can enhance efficiency in the apparel sector by automating many of the repetitive, time-consuming processes that are now performed manually.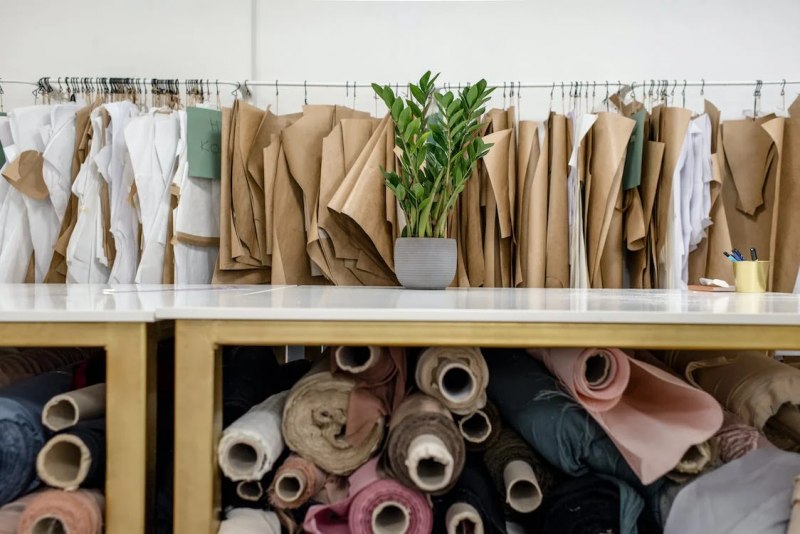 By providing up-to-date data on the whereabouts and availability of raw materials and completed items, an apparel ERP system can also aid in supply chain management. You can then improve your inventory levels and react swiftly to fluctuations in consumer demand.
Establish A Strong Base For Your Online Store's Brand
Having an idea of where you want your apparel company to go helps you get there. Understanding your target market by studying your top rivals goes hand in hand with having a clear vision. To do this, you would need to focus on a select few goods and services to assure longevity.
Choose between a print-on-demand, dropshipping, private label, or custom-top eCommerce clothing company. With the right apparel items or services in place, your company should be set for an all-time surge.
Evaluation Of Prospective Buyers
Although keeping your current clients happy is vital, being on the lookout for new ones can help your apparel business grow. With the right conversion methods in place, you could turn visitors into buyers in your online business.
Major eCommerce apparel retailers track their traffic to learn how to attract more customers. That's why it's important to analyze traffic from various advertising channels, including Google, Facebook, YouTube, and affiliate programs.
Discover Your Key Performance Indicators And Metrics For Online Sales
Accountability, advancement, and expansion would be elusive for your apparel company without a clear vision. After your objectives have been established, the following step is to master your eCommerce analytics and key performance indicators.
First and foremost, monitor the indicators that matter most to your company, such as the purchase lag and the lifetime value of your customers (CLV). After that, keep an eye on new user interaction, bounce rate, page activity/responses, and how long prospective customers spend on these pages.
Employ Measures To Monitor Client Satisfaction
A key component of successfully expanding your eCommerce apparel company is tracking the level of satisfaction of your clients over time. Your company will learn how to better serve the market by using the correct tactics to collect and analyze client feedback.
The typical consumer seeks competitively priced reliable delivery options. When your brand lacks in any of these areas, it shows in the customer's evaluation. Use SEO search loopholes and competitor newsletters to learn more about the market's requirements.
Improve Your Current Satisfaction To Boost Demand
Do you have the right fulfillment plan in place to meet rising demand as your apparel business expands? You may now solely do print-on-demand, but to grow, you will need to invest in branded packaging that complies with industry standards. Incorporating print on demand solutions into your online clothing business strategy can be a game-changer in terms of scaling your business and unlocking its full potential.
The eCommerce apparel sector uses a variety of fulfillment methods, each of which is unique. To save on expenses, startups can negotiate attractive arrangements with third-party fulfillment providers.
Increase Your Online Presence And Improve Your Marketing Techniques
A fantastic technique to expand your apparel company is to include content marketing into your marketing mix. Similar to how adding blog entries on your eCommerce website helps clients obtain more value from your business.
Another method of maintaining a constant flow of material is to send out email updates about new products, stock levels, and sales. As many as 69% of marketers use email marketing to distribute their material. Conveying the importance of adding email marketing to your overall marketing strategy.
Final Thoughts
Using cutting-edge tactics is necessary to boost sales in the eCommerce sector. The aforementioned suggestions are tried-and-true methods that have aided the development of various online clothing retailers. If you put the right amount of effort into building your brand, you can anticipate seeing an uptick in product sales, brand recognition, and positive reviews from customers.