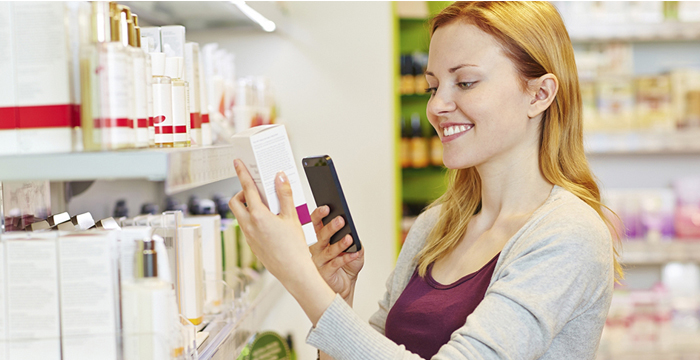 Have you ever wondered how to know if a purchased perfume is original? Piracy is an evil that plagues all markets, and the market for our favorite fragrances is no exception. In order to correctly identify the veracity of a perfume, it is necessary to know in detail everything that characterizes its false namesake, including its characteristics, the place where it comes from, and even the seller. Next, we will present the most important factors to consider knowing if you are trying a 100% original perfume, or if you were a of deception, try to follow this step-by-step guide before making your purchases.
Meet The Seller First
Most counterfeit perfume purchases can be avoided by going to a reputable seller. There are a variety of outlets for perfumes and it is important to understand the benefits and dangers of each. You should try to be cautious when going to unknown stores or ordering online. These signs can help you identify a suspicious seller:
It's important to check for seller and product reviews on search engines like Google, or at least on their own website.
Check what they say about them in other opinion pages dedicated to the perfume niche.
Make sure the seller is verified by other companies, for example PayPal, as this means they had to reveal their contact information.
Check if they have a return or privacy policy, and require one if they don't.
Pay attention to whether your information is written with proper grammar and spelling, care in this aspect reflects professionalism.
We remind you that at Dossier we guarantee that all our perfumes are 100% original, since they are purchased directly from the brand's official distributors.
The Packaging Or Wrapping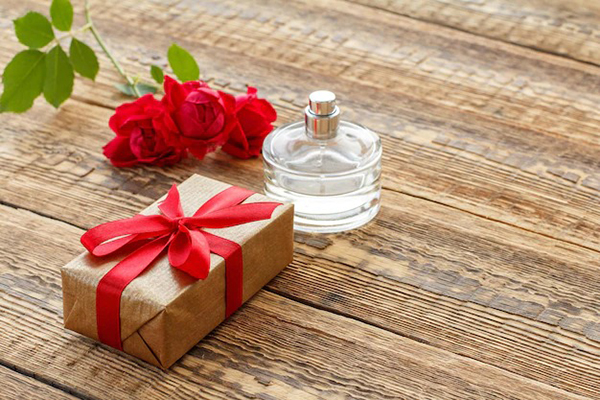 If we move to characteristics, a look at the plastic that wraps your perfume is enough to realize that something is wrong. In the originals, the cellophane has a defined shape; the folds are exact and adhere to the packaging, which reflects a precise and well- work. In counterfeiting, it is usually a low quality plastic and there is air between the cardboard and the cellophane. It is easily noticeable because when rubbing it, it can even produce noise.
The Box: A Clearly Powerful Signal
When it comes to a perfume box, anything goes: The shine, the impeccable printing of the letters, the texture of the cardboard that can be seen through the cellophane and its lace (that is, it seems to be perfectly made and put together). In places that are not trusted, however, the boxes give a more informal impression. The cardboard is of poorer quality, of less gram mage, with an interior assembly that prevents the bottle from moving during transfers. If you suspect that a luxury brand would never make a box this bad, the chances are that what you have in your hands is a pirated product.
The Bottle Must Be Up To
Friends, consider the following point: the bottle is the container where something that you are going to put on your skin is stored. In original perfumes, the glass is of quality, smooth, transparent and in one piece, to avoid glues that can contaminate the perfume, in addition to avoiding the appearance of unwanted imperfections. As you can see in our article on the most expensive perfumes, the packaging sometimes tends to raise the price of a perfume through the roof.
Run your hand over the edge of a fake. You will notice a small relief. It is the union of the two parts of the bottle. They are made with two molds and glued together. And it can be widened by the effect of some harmful ingredients present in the perfume.
Fragrance Duration
If you want to know if a perfume is original, keep in mind that if the smell lasts very little when you put it on, it is probably fake. It is also important for you to know that the big perfume brands use pale colors as the final result of the liquid that you can see of the perfume in most fragrance bottles. Also remember that the duration of a perfume depends on what type of perfume it is, you can consult that information in our blog about types of perfumes.
Codes and Serial Numbers
An authentic perfume will come with a barcode on the outside of its box and will have a serial number engraved on the bottle; it will also show its place of manufacture. In case this is something that can go unnoticed before your eyes, some perfumes have their logo on the cardboard that protects the bottle and come with a serial number.
Abnormal Reactions In Your Skin
There is no more here and we are going to be very direct: if it causes irritation, itchiness or rashes, then it is definitely. Quality products go on sale after passing the quality tests that each company has with its line of fragrances, or do you think that a company dedicated to perfumery will not be extremely careful with it?
A Luxury Design
You can often find perfume very similar to the original perfumes with the same name and design. This allows companies that copy famous perfumes to back themselves up in the event of a . Therefore, study the box and jar carefully.
Pay Attention to the Price
Although this is not always indicative of the quality of the perfume, if it is really cheap for the "brand" it claims to be, it is probably too good to be true and not the real thing. There may be exceptions, such as a stock-out when a store is closing, but in general, the price provides a good indication of authenticity. These are the most noticeable characteristics that will help you discover if your perfume is original. It is convenient to buy your fragrances in safe and certified sites, and that you study how your perfume should look and smell.