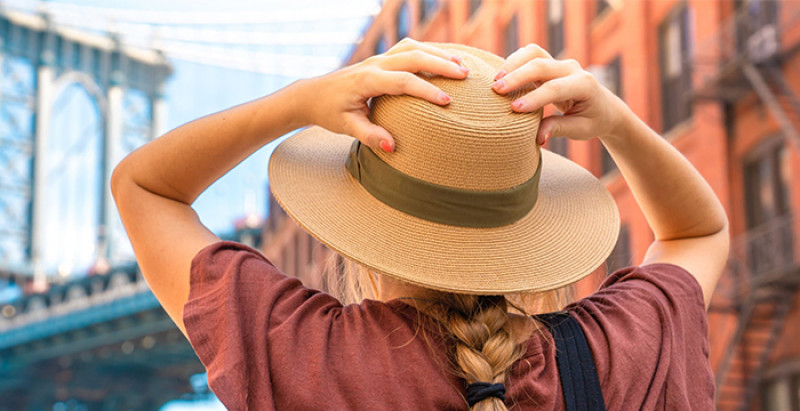 Considering a trip to New York City? New Yorkers wear fashionable, smart clothing that allows them to transition day to night. The Big Apple, the City That Rarely Sleeps, is New York City. We all adore New York, which is a popular destination for people from around the globe. Irrespective of your interests, there is mouthwatering cuisine, chic new places nearby, and many things to discover and do.
You might experience cycling through the Williamsburg Bridge, steer a boat in Central Park, take pictures with taxidermy elks in the Natural History Museum, and sing your lungs out at Mamma Mia! on Broadway because this is one of the world's most adaptable cities.
There are also all the clichés associated with an urban paradise that characterizes New York, New York, such as coffee, cocktails, brunches, and restaurants. In order to look like a proper New Yorker, your style statement should be different! These are the best styling tips to follow when you're in NYC:
1. Opt for classic jewelry options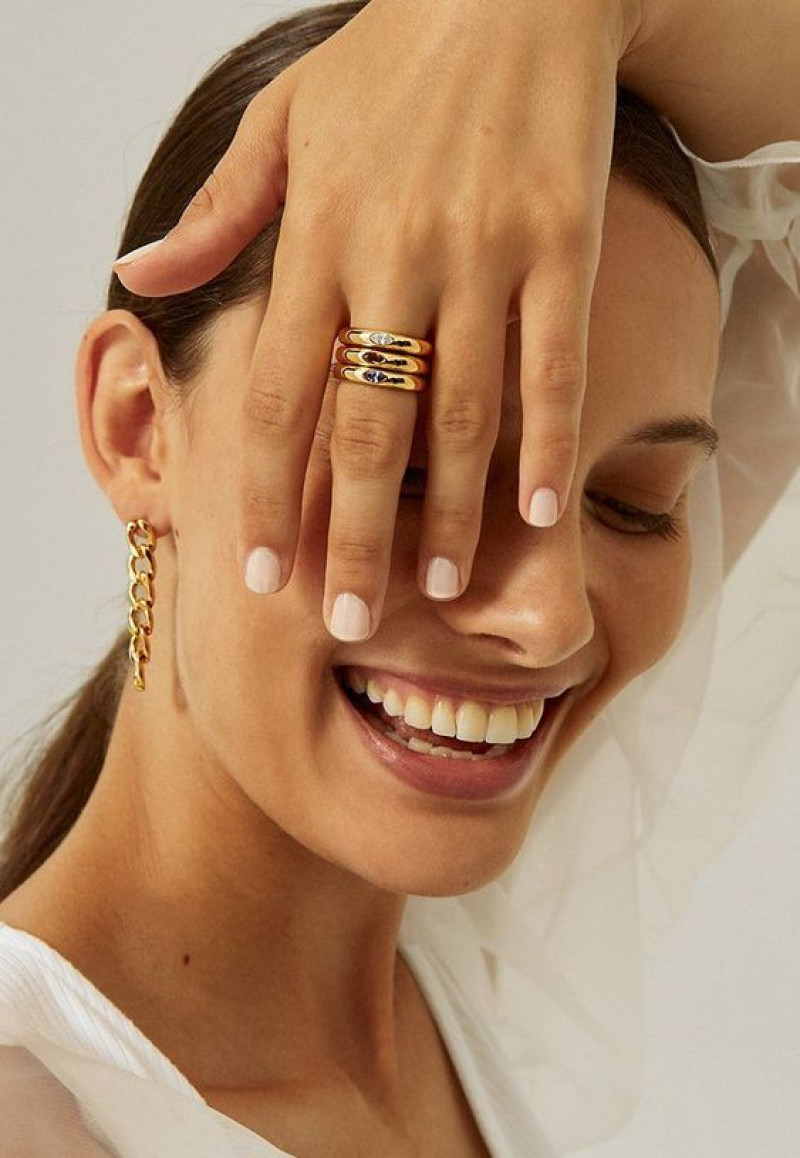 img: pinterest.com
New Yorkers have hectic schedules. If you're not going to enjoy the eateries, bars, walks, shows, etc., that the city has to offer, why bother living there? You must consider how to make routines and your appearance simpler so that you may switch from one plan to another with simplicity.
Follow the golden ordinance of NYC and keep your ear piercings to a minimum if you have two or more. Therefore, the ideal choice is to accessorize with gold huggie earrings since they are elegant, delicate, and simple. Visit these best jewelry websites to purchase small hoops or twisted earrings.
2. Carry a travel bag
You will need a terrific day pack from Brooklyn to Uptown and back because you will be active throughout the day. Picking a bag with excellent design and build quality is crucial, regardless of one with an exorbitant price tag.
Black, which will conceal dirt effortlessly, is an excellent neutral color. Whether it's a genuine leather tote or a stylish backpack, ensure it goes with your outfits and has ample space.
3. A few pairs of shoes
When choosing shoes, comfort ought to come first. If you're performing your duty as a visitor, you'll be walking twice as far as the ordinary New Yorker, who logs between 2 and 5 miles daily. You must keep your feet content! Although it may be enticing to dress for the glitz of Manhattan's panoramic nightlife in 7-inch stilettos, it's advisable to pack flats instead because they are more lightweight and packable than heels (or include a pair of folding ballet flats in your backpack).
Select flattering flats, stylish sneakers, or timeless leather boots with a small heel. Avoid wearing freshly purchased shoes, overly tight, unpleasant, or that tend to cause blisters. Generally, few people in New York City opt for sandals.
4. A light jacket and shorts or a skirt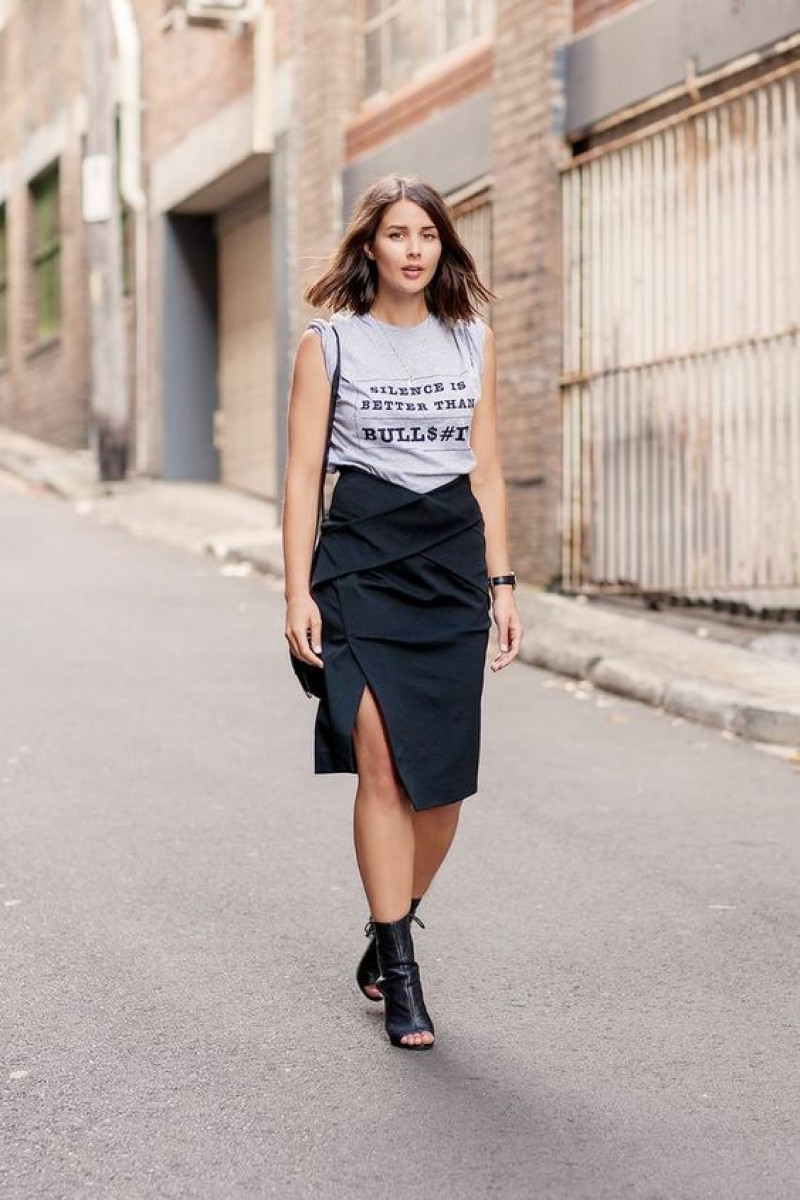 img: stylethatmatters.com
For New York City in the summer, it is advised to bring a zip-up hoodie or a lightweight zipped jacket. 1-2 pairs of skirts or shorts that go with several ensembles. You should take at least one pair of shorts because it will be extremely hot in New York City throughout the summer. Think about pairing a simple black pair of shorts or an A-line skirt, stylish items for summertime in NYC.
These are the best ways to style for a trip to New York. Apart from these 4 styling tips, there are plenty of tips, including flare jeans, joggers, short and long-sleeve t-shirts, sunglasses, a formal dress, oversized blazer, and more. In order to look like a New Yorker, you have to think like them!