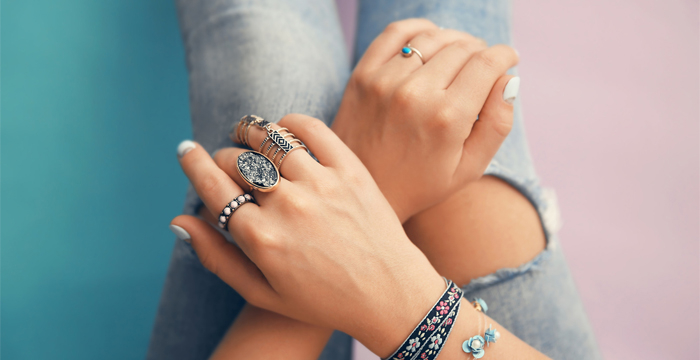 Wearing accessories is a different thing and carrying them is a totally separate arrangement. You may wear multiple accessories like motion rings from dolphingalleries.com to raise the bar of your fashion. But, it is obvious that sooner or later the feeling of being too showy or extravagant might surround you. This is the thing with fashion when you can wear your favourites and feel comfortable. Your hands and fingers determine different traits of your personality. So why not decorate them and be a charmer all around? You are always free to try innumerable ways and change the overall look of your fingers by wearing fashionable rings and accessories
Are you ready to elevate your ring game and start afresh? Well, here are a few quick and simple tips to wear multiple rings that will enhance your overall personality and will make you stand out from the crowd.
Fingers and Their Hidden Meaning
There is always a deeper meaning behind the rings and the fingers they are inserted into. In the awe of style and comfort, we try to induce rings in any random finger. But, hold on. You are doing it wrong. Your finger and ring say a lot about you. The gold ring will highlight a contrasting expression rather than the motion rings. Hence, why hold any doubtful perspective? Read on to learn the significance of each finger and the type of ring to wear in each.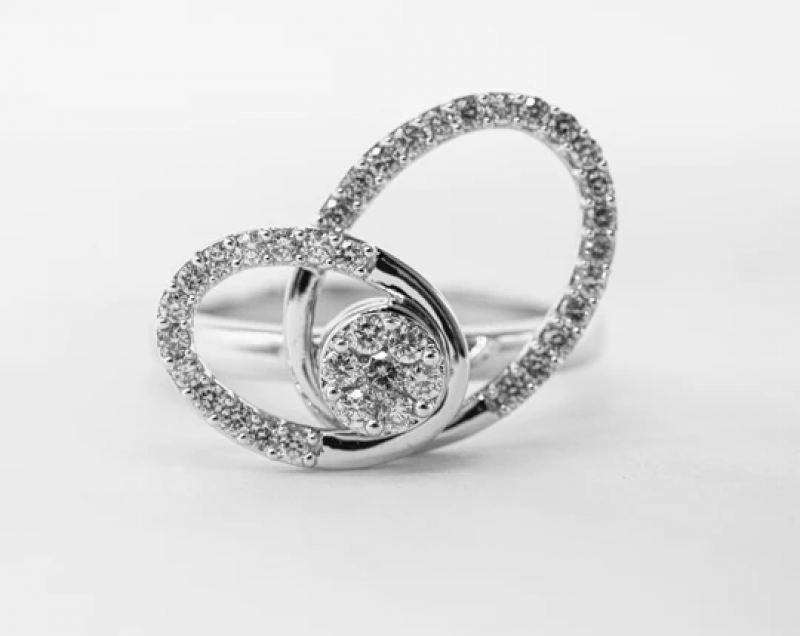 Index Finger
Your Index finger symbolises authority, confidence, and social status. Usually, this finger is slimmer in shape so you can practically experiment with any ring. You can go for gems, silver rings, and so on.
The Middle Finger
This ring signifies your roles and responsibilities in life. Since this finger is capable of holding the most strength, you can choose to wear such a ring which will help in honouring the values and responsibilities.
The Ring Finger
This finger shows romance and love and its nerves are said to be directly connected to the heart. You are allowed to wear your engagement ring on this finger or any motion ring which is close to your heart or is given by your better half.
The Pinky
This finger denotes your negotiating and listening skills. You can wear it in your actions and the passive hand also. Wearing a ring on this finger means you adequately express yourself. You can wear rings made of iron, silver, or stainless steel. Also, since this finger is quite thin, the bulky rings fascinate the look of the finger.
The Thumb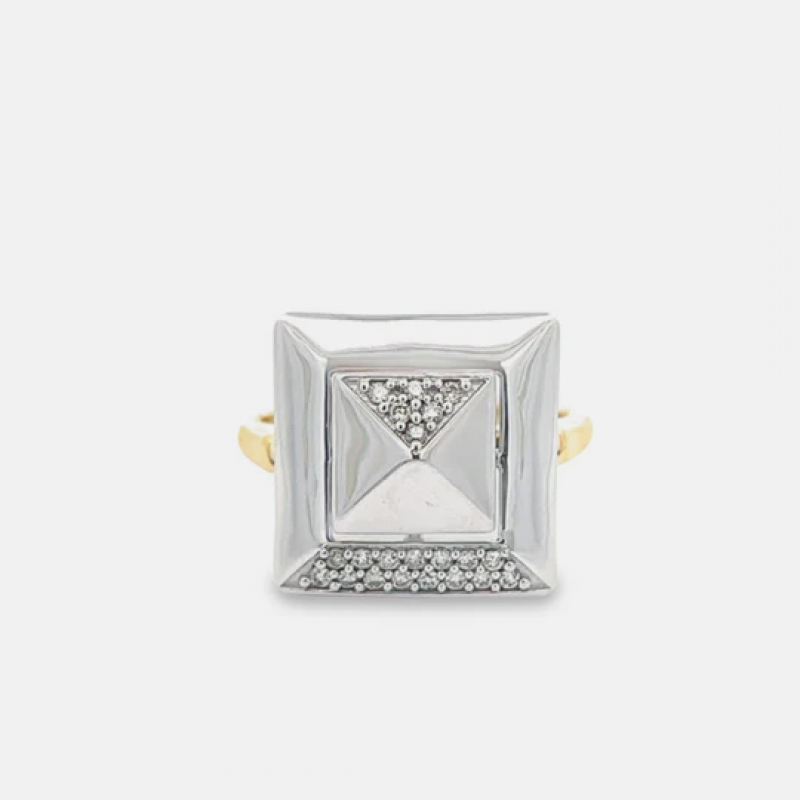 One of the coolest parts of the hand is your thumb. You can flaunt your favourite ring here and make an impressive statement about your life, status, etc. Try to choose a ring for your thumb that will align with your personality and is equally sober as well.
Steps to Wear Multiple Rings in a more Fashionable Way
It is purely your choice to choose any finger for your ring because it is a matter of individual preference. You can consider the following tips to style your rings in a sophisticated way and ace like a fashionista in no time:
Try getting Rings Matching Your Outfit
You can use such rings that match your outfit and deliver a remarkable statement for your getup. Even if you consider your dress to be low or average, you may style some shimmering jewellery and rings that will go with your dress anywhere. Even if you are a minimalist or a maximalist, there is always perfect jewellery for you. You can rush rings on your fingers like the motion rings and rings made of other metals or go with singles instead. Based on your colour choice and the pattern of your dress, you can redefine your rings and accessories.
Whatever You Wear, Wear it with Confidence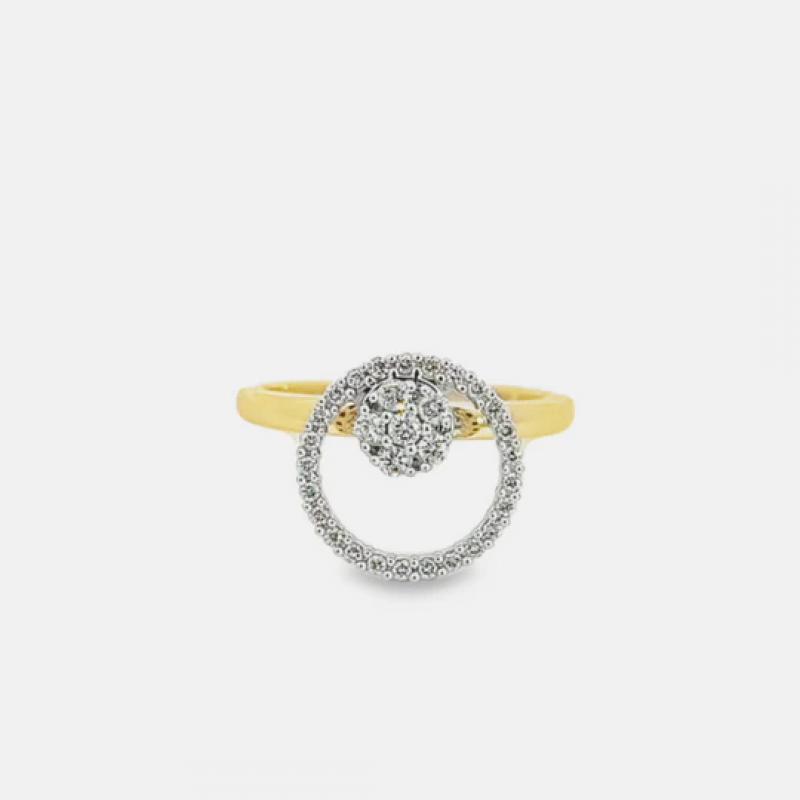 Be it clothes, footwear, accessories, etc, you must be able to carry yourself like a pro always. Your accessories define your status and the way you wear them reflects your personality. So, if you are going to style the rings, wear them like they were made for you. Don't overload if they will prove to be unbeneficial in movement. In the end, you must feel comfortable, stylish, and attractive in your attire and accessories. These elements directly constitute and complement your overall appearance.
Mix the Metals and the Rings
Yes, you heard it right. You can try mixing different elements and metals to create a chunky look for your fingers. You can stack them, create a sandwich tinge using mixed metals or use some thick or thin bands.
Believe it, it will complement your style like anything. Most importantly, don't forget to style your rings according to your other accessories and jewellery. It always works when you balance your style statement by wearing comfortable yet chick accessories.
One Last Bit
The tips mentioned above promise to get the perfect style for your next outing and festival. With rings like metallic and motion rings in your hand, you are all set to rock the multi-ring culture looks. The ring style may change and vary, hence you can experiment with different textures and styles and highlight your appearance magnificently.