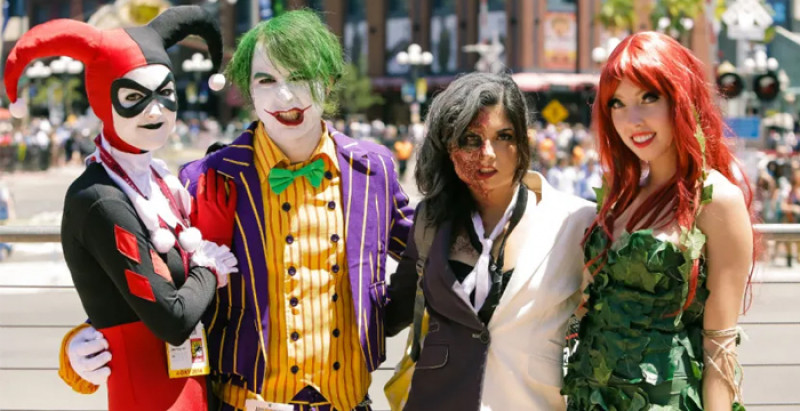 It's time for your local convention, something big is coming your way. No matter if you've been before, you're interested in going, you probably know something about cosplay. Most likely, your pals have already told you how fantastic cosplay is and what fun the convention brings. You may even be aware that the first cosplay took place prior to the first Comic Convention. But right now is the perfect time for you to join the ranks of cosplayers!
Cosplay is often a hobby for most people, which means you get to dress up as the character you love most. However, picking a costumed character could appear challenging if you're still getting used to it. Or, you just get started with the process by reading comic books, watching anime series, or superhero movies. If you are still having a hard time, here are some crucial things to help you decide. Let's get started…
Determine the Purpose of Your Cosplay
Most of the time, you can cosplay to take part in photo sessions, go to a convention, or join a competition. If you plan to wear your costume to a cosplay event, you should be aware that you'll probably be moving around the area a lot. As a result, you should make sure that your comfort was considered when forming the character's costume or designing it. In order to make the most of your day and genuinely enjoy the event, your costume should be comfortable to move around in.
If you plan to join a competition in order to demonstrate your costume-making skills, your outfit must be elaborate. Since you want to grab the judges' attention, you should pay extra attention to the small details, the overall design, and the materials or fabric. For photoshoots sessions, it doesn't need to be exceptionally comfortable, since you can remove your costume shortly after the photo is taken. Additionally, as there is a chance to modify and enhance the photo, it doesn't call for a lot of attention to craftsmanship.
Budget Wisely for the Costume
Before researching your favorite character, you should first determine your budget. Having a big dream is only appreciated and a lot of merriment when it is financially attainable. Many cosplayers find that making their own costumes and accessories saves money and produces satisfying results, despite the fact that it can be time-consuming. However, if you find a shop to choose the best costume for you or collect your cosplay materials from one place, Craze Cosplay is a popular website for Cosplay Costume and specializes in selling cosplay products, such as wigs, clothing, shoes, accessories, etc.
It's possible that you already have a list of every character you want to cosplay. If so, you can rate them according to their level of complexity and decide which one you think you can afford to obtain or purchase the materials for.
Do a Cosplay You Will Be Proud Of
Consider the fact that photos will be taken at the event when making your decisions. So, it should be always wise to think about the costume's comfort when wearing it around your family and friends. Audiences often take pride in exceptional and comfortable dressing up. And pictures will inevitably get up on the internet, where you have no control. Do the best cosplay you can to get ready for it.
Before wearing your attire out, take a photo-test of it. The material can occasionally be sheerer, for instance when flash is utilized. You can get a more realistic picture of how you'll seem to others in costume by looking at a still image.
Be True to Yourself
Don't be tempted to make any situation where you do not fit well. If a character's quantity of flesh exposure makes you uncomfortable, change the costume to meet your needs or choose a different one. Whether you want to add a religious item, your wedding band, your glasses, or your medical essentials, do it without even giving it a second thought. Cosplay makes it accessible to everyone, so you should be real to yourself.
In fact, you would not need to frequently go back to your room to rest and reset things. This also holds true for corsets and high heels. By any chance, if you feel uncomfortable, you are not utilizing your crucial time to have fun. The accuracy of the screen is notably less important than your level of enjoyment.
Cosplay Respectfully
If you're cosplaying a character who isn't from your background, do it with respect. Never, for instance, utilize blackface or any other insensitive approaches. Celebrate the culture from which your character is drawn. Find out how to properly cosplay a character from a real culture, and if a member of that culture thinks you're doing it inaccurately or shouldn't be, pay attention to them. And if you doubt anything regarding your cosplay, just ask somebody for support.
Have Fun
After all, people cosplay to have fun all around the day. Be proud of your job and your audience will see you. Temp to bond with other cosplayers and enjoy with your pals. As you get ready for your local convention, build your excitement. It makes no difference how closely you correspond with the character on the screen, how challenging your costume is, or even if other people realize you are cosplaying. You should be content with both your endeavors and yourself.