Let's get ready Julie's fan to know your favorite celeb a little more closely. Millions of people have fallen in love with Julie Bowen, the well-known American actress who is recognized for her flawless performances in a variety of TV series and motion pictures. Even though the actress has been in the public eye for many years, fans often get curious about her personal life.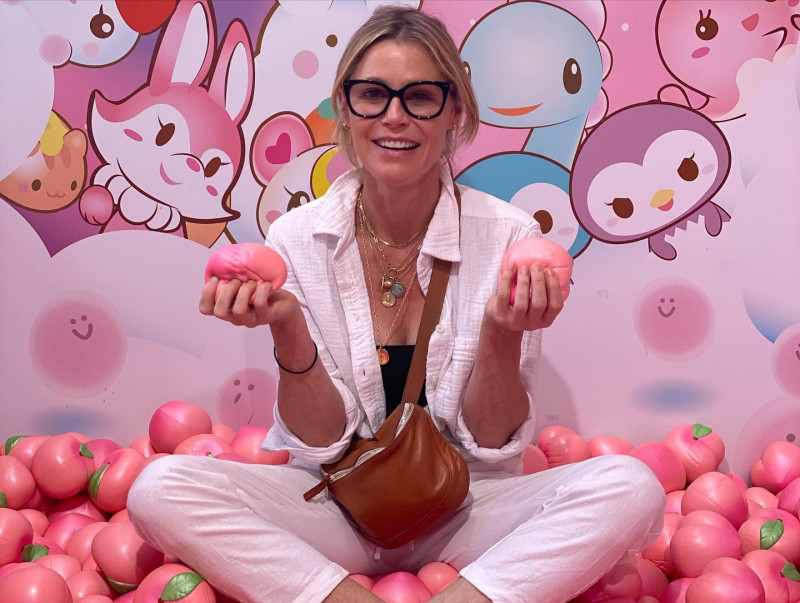 Who is Julie Bowen?
You guys must be curious to know who Julie is dating now, but before that let us know about her. Julie Bowen was born in Baltimore, Maryland, on March 3, 1970, and her entry into the entertainment field is quite amazing. She developed her acting abilities while attending Brown University and concentrating on Italian Renaissance studies. After making her TV debut on the serial opera "Loving," she went on to appear in a number of other series, including "ER," "Ed," and "Boston Legal." But my personal favorite, her portrayal of Claire Dunphy in the popular comedy "Modern Family" made her a household name. She won numerous Emmy Awards during the course of the show's eleven seasons.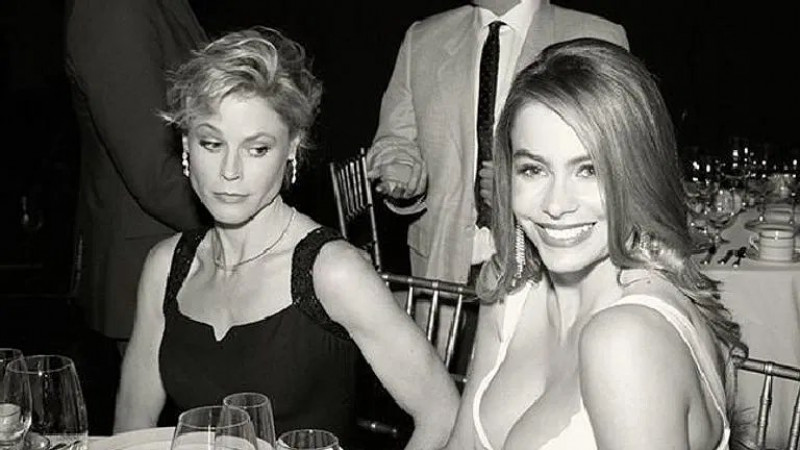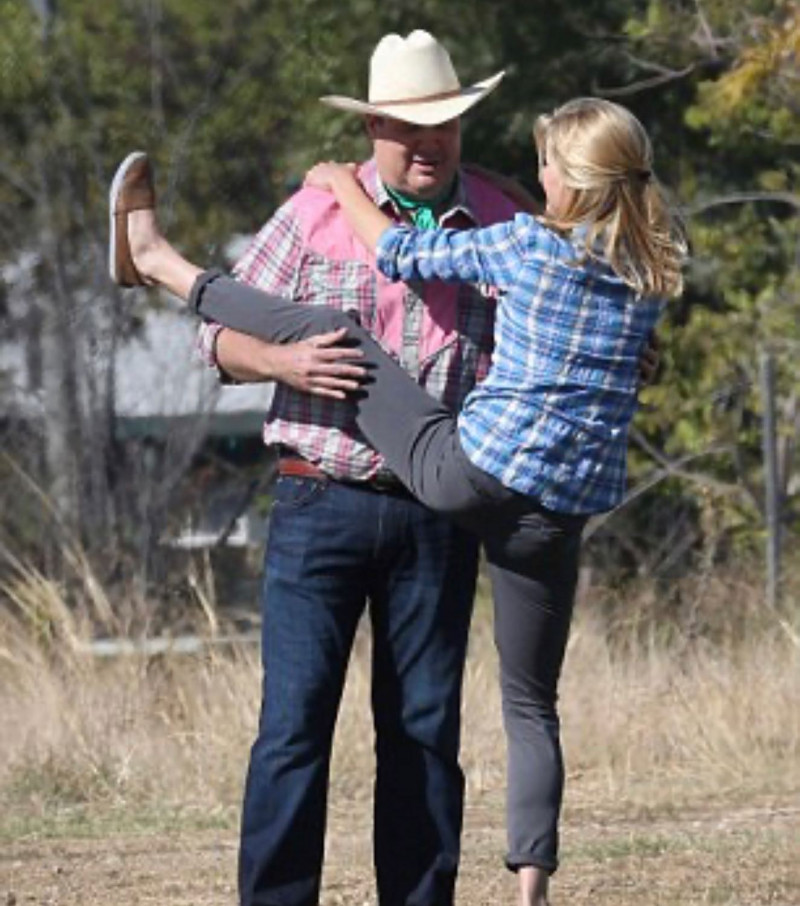 Julie Bowen has also been involved in philanthropic endeavors, including working with organizations like the American Cancer Society, Baby2Baby, and Stand Up To Cancer.
Who is Julie Bowen's Boyfriend in 2023?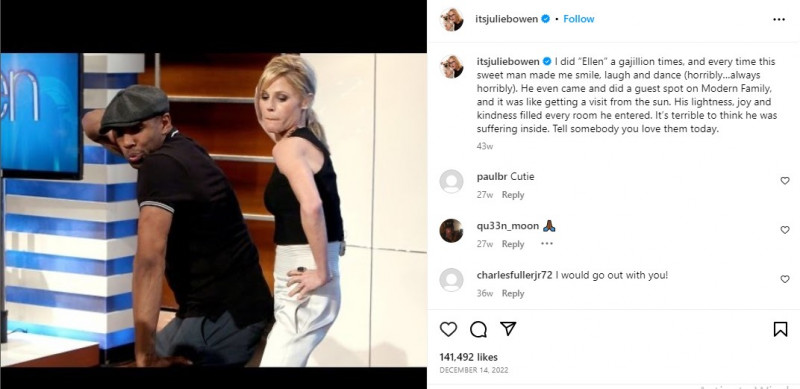 There have been a lot of misconceptions about Julie Bowen's Boyfriend ever since she made a joke about her boyfriend the the interview. Let me clear all your doubts here, As of 2023, Julie Bowen is not romantically involved with anyone. During a 2022 interview on "The Ellen DeGeneres Show," Bowen humorously confirmed her single status, even joking that she's in "dating retirement." She playfully referred to her dog, Gertrude Stein, as her "retirement gift." Despite her fun demeanor, Julie Bowen's love life remains quite private, and she prefers to keep it out of the public eye.
Julie Bowen Jokes about Dating Nolan Gould in 2023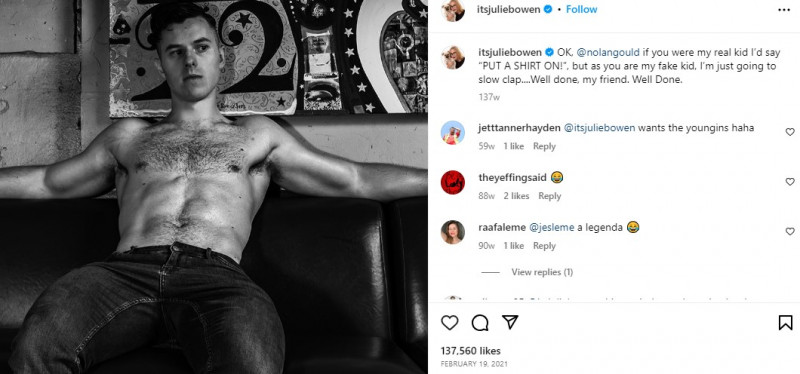 During a playful moment on "The Ellen DeGeneres Show," Julie Bowen made a lighthearted comment about dating her on-screen son, Nolan Gould. The actress jokingly mentioned that she was dating Gould, who apparently lives nearby. This playful banter drew comparisons to the classic TV show "The Brady Bunch," where one of the actors playing the son, Greg Brady, dated the actress playing his mother, Carol Brady, in real life. It's evident that Julie Bowen enjoys maintaining a humorous and playful relationship with her "Modern Family" co-stars, and such anecdotes offer a glimpse into her fun-loving personality.
Why do fans get confused over who is Julie Bowen's Boyfriend?
Julie Bowen is very active on Instagram and she frequently posts photos with her co-stars and podcasts. Not only that she posts about social issues as well. But confusion was created about Julie Bowen's Boyfriend when she posted weird photos of other male celebrities just for fun, she also confirmed, that she is a fan of Harry's Style and Jacob Belordi but none is her boyfriend, or even in any kind of relationship with them.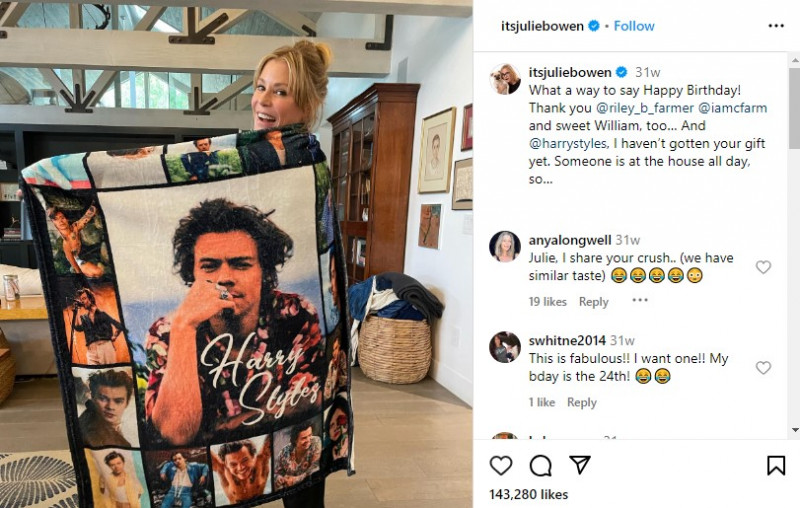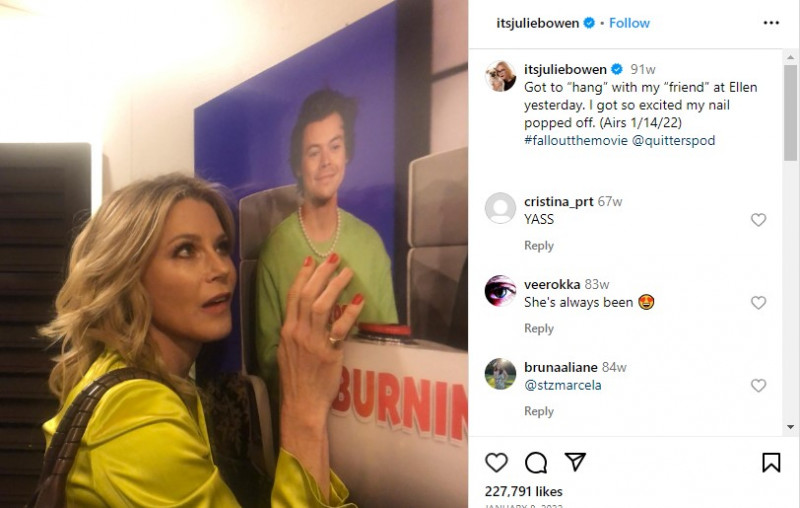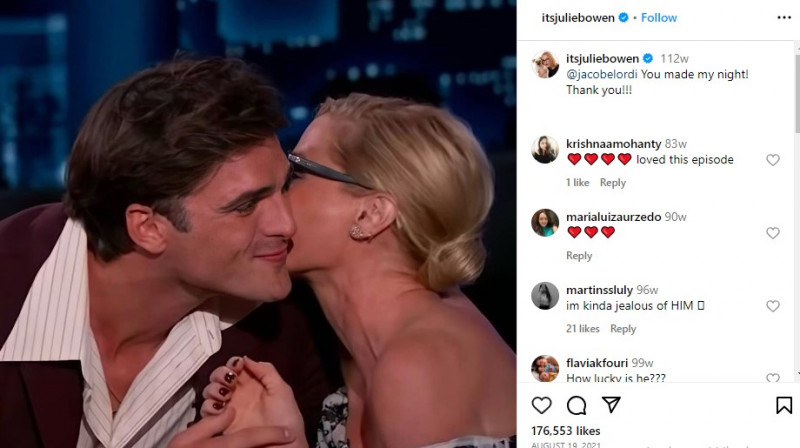 When Did Julie Bowen and Scott Phillips Divorce?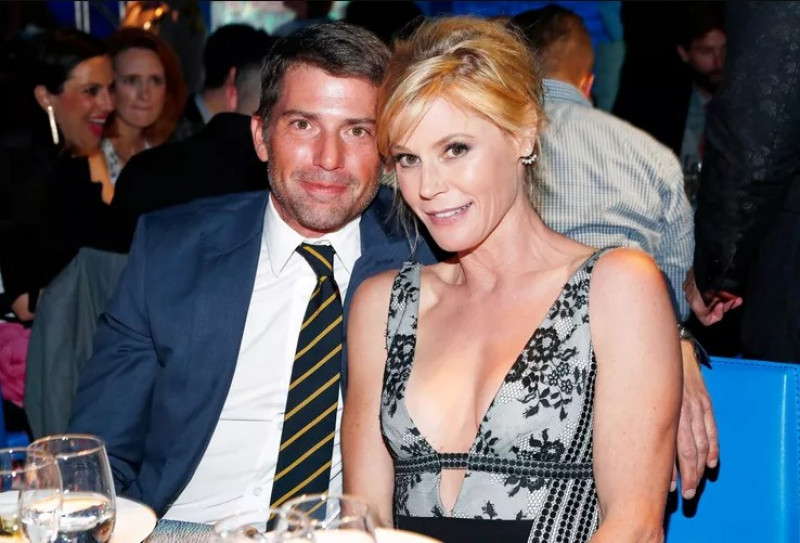 Now all your doubts regarding Julie Bowen's Boyfriend are clear let's talk about her previous relationships. Julie Bowen's previous marriage was to Scott Phillips, a real estate investor and software developer. The couple tied the knot on September 9, 2004, and they have three sons together. Their first son was born in April 2007, followed by twins born in May 2009. In a unique twist, Julie was visibly pregnant with her twins while shooting the pilot episode of "Modern Family." However, the couple's marriage faced challenges, and in February 2018, Julie filed for divorce from Scott Phillips, citing irreconcilable differences. The divorce was finalized on September 13, 2018. Despite parting ways, they remain amicable and continue co-parenting their children.
Julie Bowen's Net Worth
Julie Bowen's estimated net worth as of the most recent data available is $16 million. Her great riches are evidence of her successful television and film career. The long-running television series "Modern Family," in which Bowen portrayed Claire Dunphy, was one of her most well-known roles. This role alone made her financially successful. Throughout her tenure on "Modern Family," she was showered with praise and paid a substantial salary.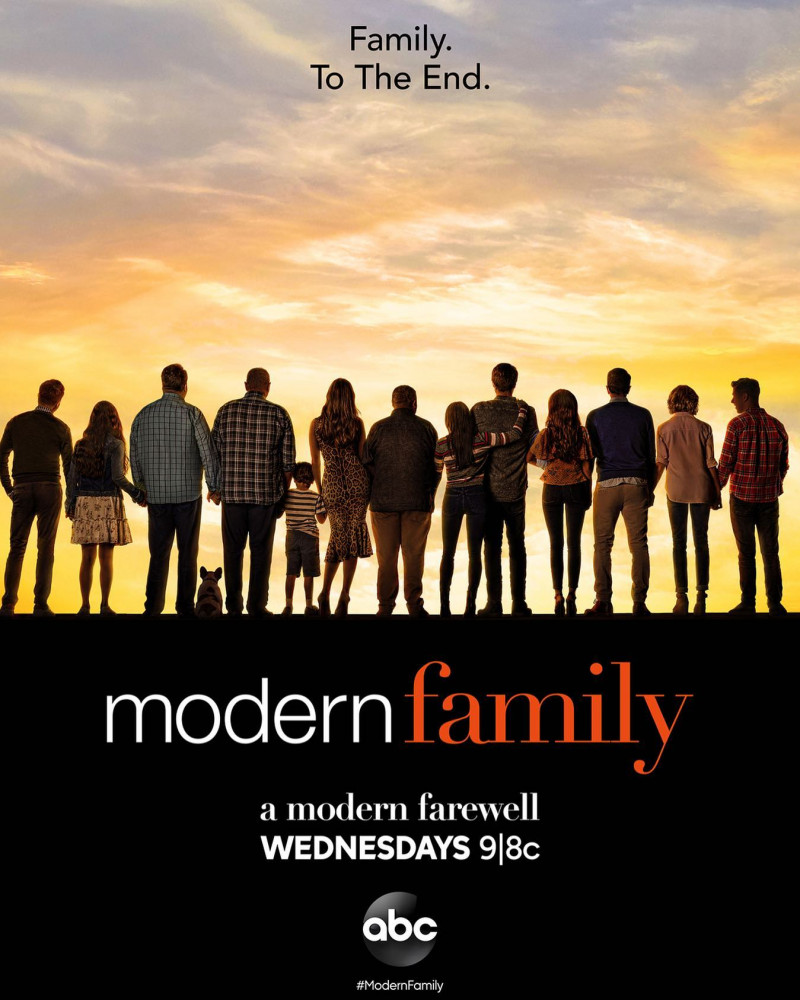 Ultimately, although Julie Bowen, a well-liked actress in the entertainment business, keeps her personal life somewhat hidden, her charm and humor are evident in her rare jokes and tales. She doesn't appear to be sad about being single as of 2023 and is not known to be in a serious relationship. Fans might be interested in learning about her romantic history, but it's just as vital to respect her privacy and acknowledge her outstanding contributions to the profession. Julie Bowen is a beloved figure in Hollywood because she never fails to enchant fans both on and off the screen.