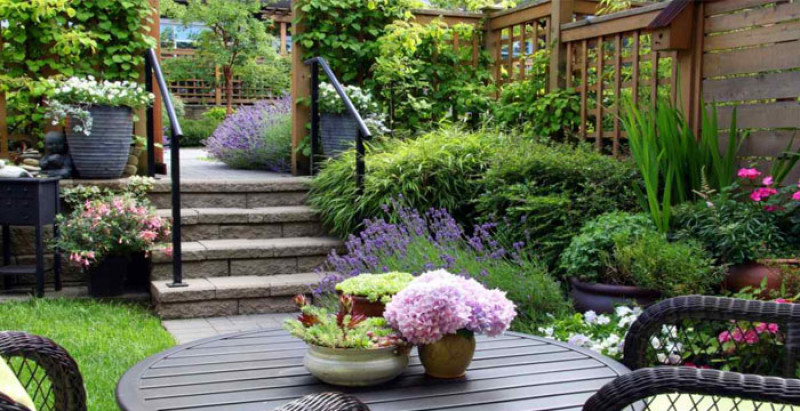 The grass is always greener on the other side. It's a very true adage that many people should take to heart, but when it comes to actual grass, there are so many tips and tricks you can use to genuinely keep it amazingly lush and healthy. You can have beautiful green grass that's soft to the touch and looks great around your property, but you need to stop thinking of it as a one-and-done thing. The same goes for the rest of your garden. You can make it into a truly spectacular space that's as stunning as you are fashionable, but to do that, you'll need to follow this guide:
Making Your Grass Genuinely Greener On Your Side
Your lawn plays a huge role visually and functionally in your space. It's where you'll hang out, and also what you typically see first when looking outside your window. Because of this, you owe it to your space to put extra care and attention into your lawn. Knowing how to look after your lawn properly is key. This means trimming, reseeding, watering, and so much more. If you want that beautiful green, manicured lawn, then you're going to need to commit to it. Done right, your grass will truly be greener on your side.
Grow Plants Into Stunning Arrangements
There are so many ways that you can make your space sweet and stunning. Roses are one of those methods. Roses can be trained to grow around trellises, walkways, and into fun arrangements just by guiding and pinning their stems where you want. To do this properly, you will need a frame, to begin with. These can be easily bought at your local garden store or built custom for your space. To get the best results, know you'll have to prune your plant. In most cases, you can then control where a new shoot grows out after you've pruned it by bending the branch slightly so the spot you want a new growth to come from is at the top.
Add Seasonal Beauties
While you can invest in an enduring garden that grows again and again, year after year, you should also look into perennials to help give your garden some fun, short-term flair. These flowers die out after the season and won't return without the seed being resown. If you love change, however, it's the best way to build a stunning space that you can call your own. The plugs are cheap, the seeds are cheaper, and preparing your garden for spring in this way gives you something to do during winter.
Protect Your Plants From The Frost
Many local plants do just fine in cold and even freezing temperatures. Since we can bring in plants to our garden from around the world, however, there's a good chance that there are at least some plants that need winterising. Winterising can include covering them with a tarp, or even bringing them inside if they're in a pot. Use a labelling system, so you know which plants need what and don't forget.
Source:
https://www.thetraditionalco.co.uk/five-ways-to-look-after-your-lawn/
https://www.gardenersworld.com/how-to/grow-plants/how-to-train-a-climbing-rose/
https://learn.eartheasy.com/articles/ten-ways-to-prepare-your-garden-for-winter/