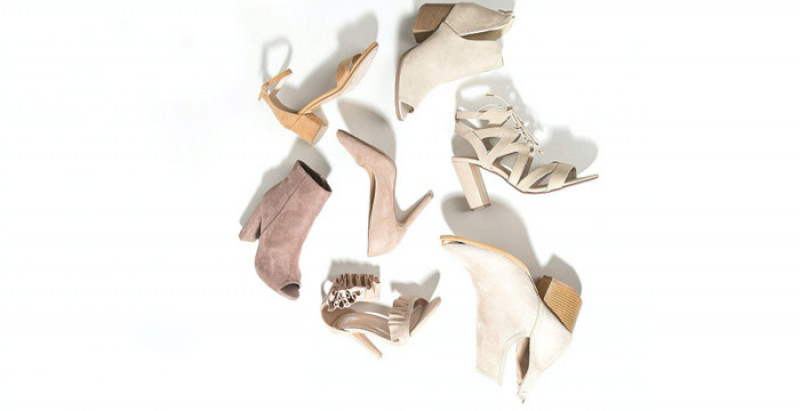 The question of how many pairs of shoes a girl should have is rhetorical, as each outfit demands a specific shoe style. However, to streamline your collection and eliminate the dilemma of choosing the right footwear, consider complementing your wardrobe with versatile shoes that effortlessly match most ensembles, ensuring you always appear impeccable.
Building a Basic Wardrobe
The concept of a basic capsule wardrobe has gained immense popularity. Such a wardrobe consists of essential items that can be mixed and matched to create a range of diverse looks. Importantly, the clothing and shoes in this collection remain impervious to fleeting trends; they possess timeless appeal, maintaining relevance across seasons. While you can incorporate 1-2 fashionable items to align with current trends, the core remains steadfast.
The Seven Basic Shoe Types
The selection of shoes is a conscious curation that reflects individual tastes while accommodating the demands of various occasions. From the poised confidence of pumps to the carefree comfort of flats, each shoe type plays a unique role in a woman's wardrobe. Let's embark on a journey through the seven essential shoe types that every wardrobe deserves.
Pumps
A quintessential addition to your footwear collection, pumps are imperative. Your personal preference dictates the chosen design, whether it's patent leather, suede, high heels with platforms, or comfortable low heels. These shoes are a must-have!
Their versatility is unmatched, suitable for any occasion and outfit, ranging from jeans to elegant floor-length evening gowns. The optimal design includes a classic narrow toe and an eight centimetres heel.
When pondering the number of pairs you should own, the answer is endless, limited only by your desire. However, if you're adhering to a capsule wardrobe, consider at least two pairs in timeless shades: black and beige.
Loafers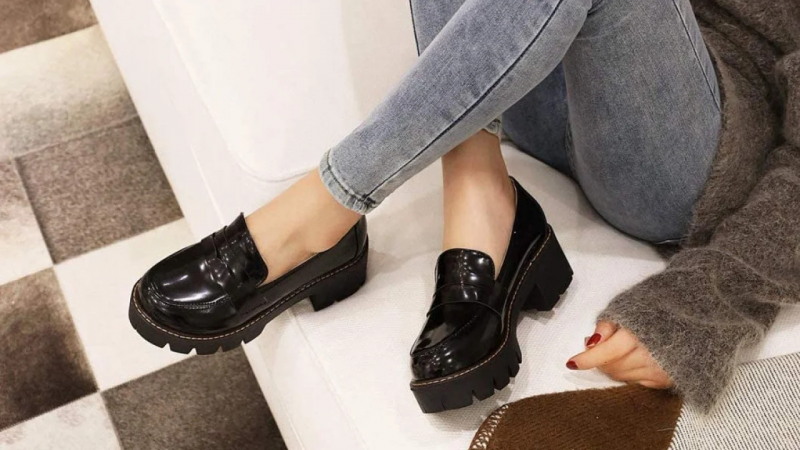 An imperative for every woman's footwear assortment, loafers exude an effortless charm that resonates with diverse attire choices. The harmonious synergy with jeans, shorts, and mini dresses defines their versatility, as does their seamless integration with smart casual and business outfits.
Loafers, with their sophisticated yet comfortable design, encapsulate a relaxed refinement that is both practical and chic.
Leather Boots
For all-weather suitability, leather boots reign supreme. While black options are a perfect go-to choice, exploring alternatives like terracotta, grey, navy blue, and dark green adds dimension to your selections.
These boots seamlessly pair with various looks, from jeans and leggings to maxi, midi, and mini skirts. They also harmonise with outerwear such as fur coats, trench coats, and bomber jackets.
Both knee-high boots with modest heels and classic ankle boots can contribute to your range. In addition, modern trends feature elegant western boots for women from titleys.com.au to add a touch of refinement to any ensemble.
Heels
Summer's swelter calls for mini dresses and flowy sundresses. Heeled sandals, lightweight mules, and comfortable wedge sandals are ideal to complete the look.
These sandals can embrace neutrality for easy outfit pairing or venture into vibrant hues. Prioritising comfort is key. If strappy stilettos aren't your style, consider acquiring trendy wedge sandals on a comfy cork platform.
For everyday looks, choose silver or gold sandals - they can seamlessly transition from day to night, complementing sundresses, jeans, and sophisticated evening dresses.
Flats
A summer essential, flat leather sandals claim their position as an indispensable wardrobe staple. Their flat sole bestows a sense of ease, making them equally suitable for office environments, leisurely strolls, or tranquil beach getaways. Available in a plethora of shades, these sandals can effortlessly complement every outfit, making them a summertime favourite.
Heeled Ankle Boots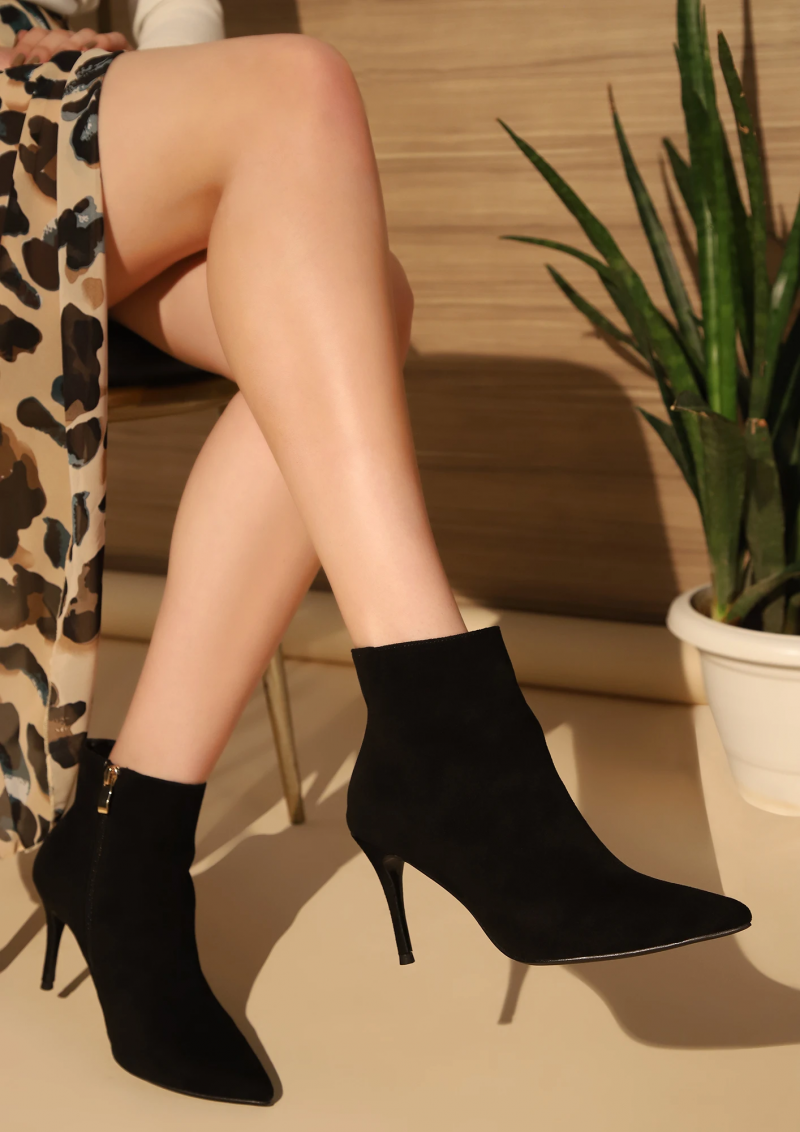 Augment your wardrobe with high-heeled ankle boots, a splendid choice for combining with jeans to create a fluid leg line. Harmonising the colour scheme is paramount for achieving a cohesive look.
Discover a comfortable pair of neutral-coloured ankle boots adorned with well-designed heels or wedges, and be confident in your style. These boots are built for extensive walking, allowing your feet to rest. Plus, their suitability extends to both summer and transitional autumn-spring periods, so you can wear them season after season.
Sport Shoes
Once you embrace the allure of sports shoes, you'll be reluctant to part with them. A must-have for lengthy walks or athletic endeavours, sneakers or slip-ons emerge as the prime choices.
Opt for reputable sports stores and trusted brands to ensure quality and comfort, as these shoes demand durability for extended usage. Well-selected sneakers offer years of service without discomfort or sweat, so the investment is well worth it.
For the style-conscious, silver, gold, or bronze sneakers promise summer-long versatility. And those seeking a timeless look should opt for classic white sneakers.
Choose Footwear Wisely
Selecting women's footwear involves a combination of practicality, style, comfort, and personal preference. Here's a comprehensive guide on how to choose the perfect pair:
Occasion and purpose: Tailor your choice to the occasion. Consider whether the shoes are for casual outings, work, formal events, sports, or special occasions. Different contexts require specific styles and levels of formality.
Comfort is key: Prioritise comfort above all. Ill-fitting shoes can lead to discomfort and foot problems. Opt for shoes that offer proper support, cushioning, and a fit that suits your foot's anatomy.
Know your size: Keep track of your accurate foot size, as sizing can vary across brands and styles. Regular measurements ensure your shoes fit well and comfortably.
Quality materials matter: Opt for genuine leather, suede, breathable fabrics, or premium synthetics, as they tend to be more comfortable and long-lasting.
Reflect your style: Your shoes are an extension of your personal style. Select a style that resonates with your preferences, whether it's classic, trendy, minimalistic, or bold. Consider how they will complement your wardrobe.
Arch support: Prioritise arch support if you have specific foot conditions. Look for shoes designed with proper arch support, or consider using orthotic insoles.
Try before you buy: Walk around to assess comfort and fit and identify any pressure points or discomfort.
Breathability matters: Look for designs with ventilation features or made from breathable materials.
Durability counts: Well-constructed shoes with quality stitching, reinforced soles, and sturdy materials offer better value and longevity.
Heel height consideration: If opting for heels, choose a comfortable height that aligns with the occasion. Lower heels are usually more comfortable for extended wear.
Remember, finding the right footwear is a balance between style and comfort. Prioritise what suits your needs and allows you to confidently step out while maintaining foot health and overall well-being.
Conclusion
A meticulously curated footwear collection is not merely a convenience but an embodiment of personal style and adaptability. While these essential categories provide a foundation, individual preferences and style inclinations breathe life into each selection. The process of selecting and assembling your unique array is akin to crafting a symphony, where each shoe is a note that contributes to the composition of your unique fashion story.