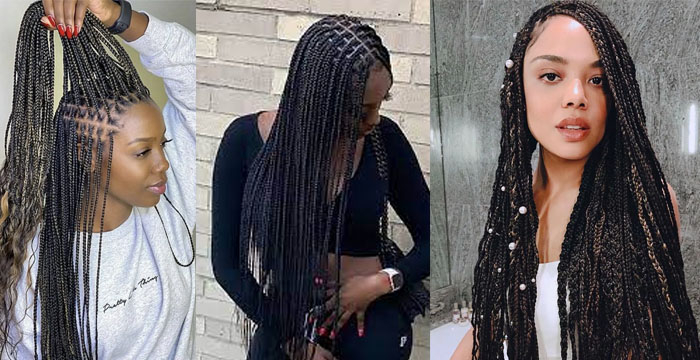 Small box braids offer a stunning feel of movement and gorgeous texture, making them an excellent base for numerous updos and downdos. From ponytails and braids on braids to high messy buns, twisted styles, and fancy side 'dos, the options are limitless. These braided hairstyles are particularly flattering for black hair and have remained timeless and fashionable. Many celebrities, including Beyonce, Eva Marcille, Keri Hilson, and Solange, have rocked box braids with style, serving as an inspiration for countless women. Not only do box braids keep your hair in order, but they also allow you to experiment with various showy hairstyles. Let's explore some fantastic small box braids hairstyle ideas that will elevate your look.
1. Creating a Layered Bun with Knotless Box Braids
Knotless box braids are a versatile and popular braided style that unlocks a wide variety of styling options. Among them, the high tiered bun stands out as both fun and elegant. While buns are a common way to style braids, this tiered bun adds a touch of creativity and uniqueness to your look.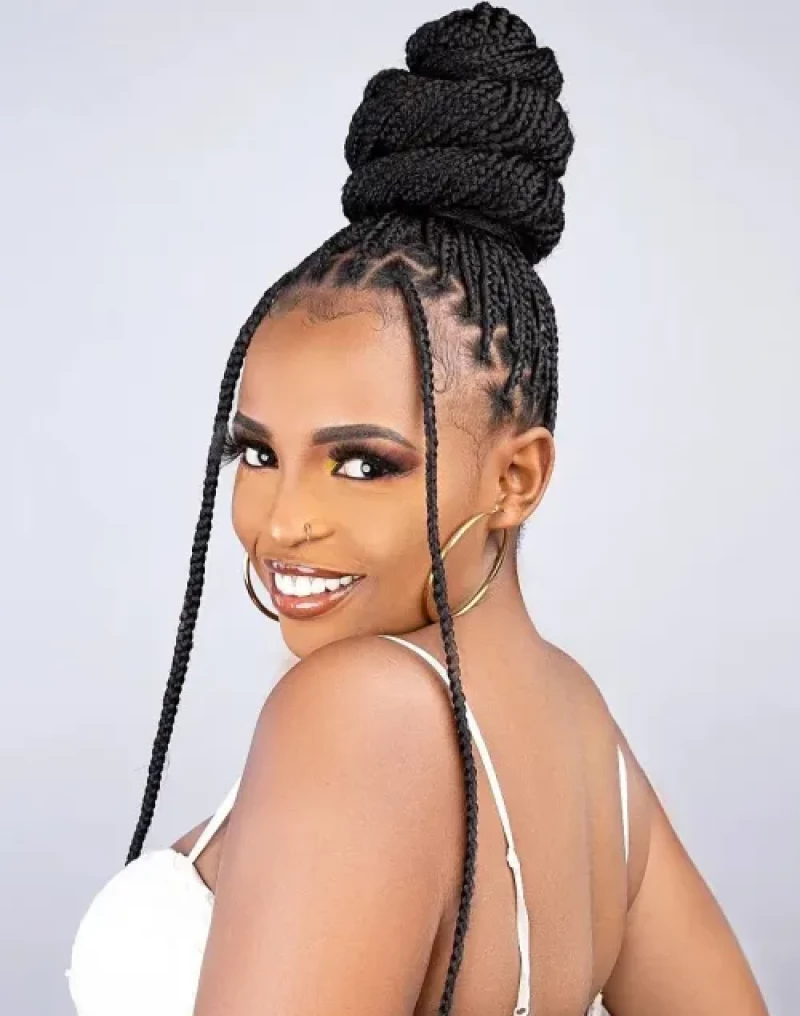 2. Box Braids of Thigh-Length
Go bold with thigh-length box braids that make a powerful fashion statement. Long box braids not only serve as a great protective style to retain hair length but also create a stunning and eye-catching appearance. Embrace your inner confidence and stand out in the crowd with this daring look.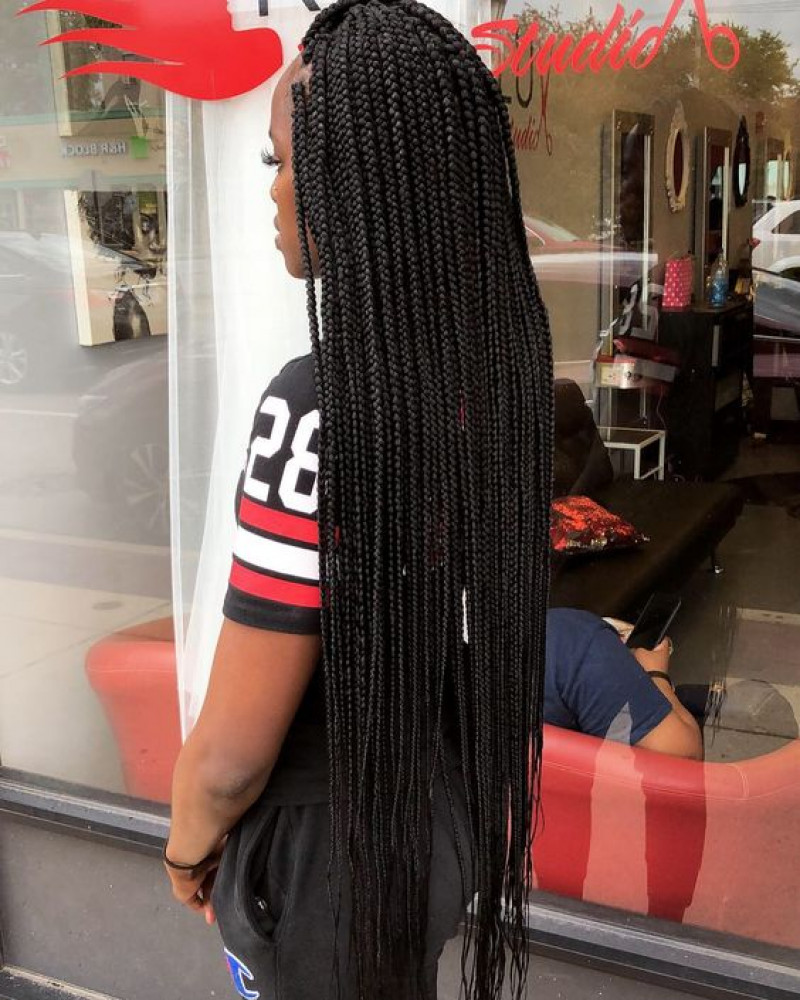 3. Triangular-Split Box Braids
Add flair to your braids by opting for triangular parts instead of the traditional rectangular or square ones. Triangular parts provide a fresh and modern twist to the classic box braid hairstyle, adding an extra element of uniqueness to your overall look.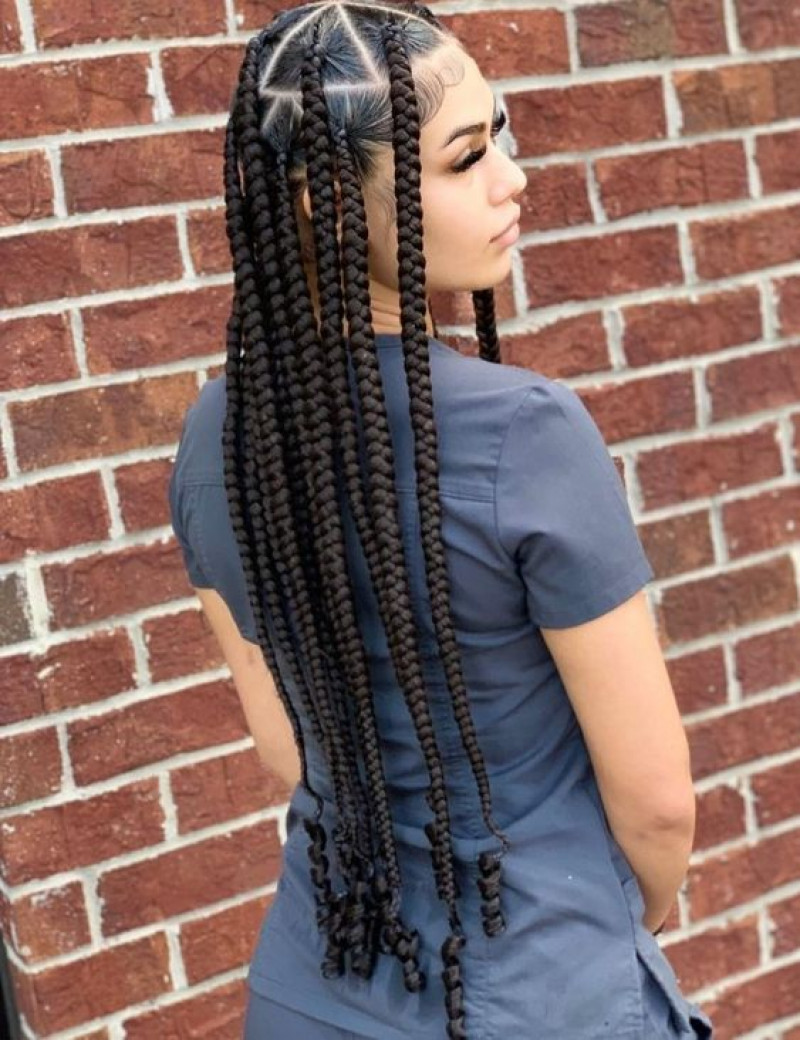 4. A braided pink and black ponytail
For those who love wearing their braids in a ponytail, why not take it up a notch? Use a few of your braids to create a cuff, giving a fresh and contemporary touch to the popular ponytail hairstyle. Additionally, incorporating pink ends adds a stylish contrast to the dark braid, making the style truly stand out.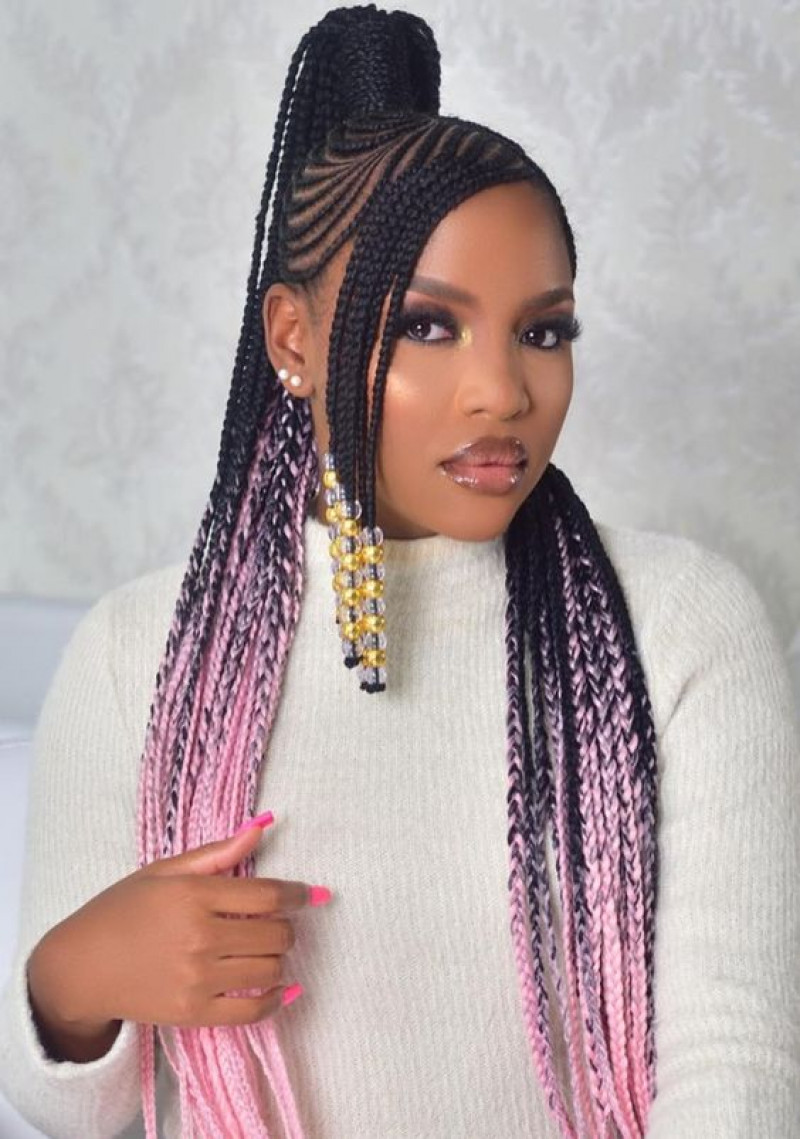 5. Red and Black Feed-In Braids
Consider your hair as a canvas for self-expression and art. With feed-in cornrows, you can incorporate cool shapes and designs to reflect your personality. Adding a touch of your favorite color, like red, will enhance the drama and make your hairstyle even more captivating.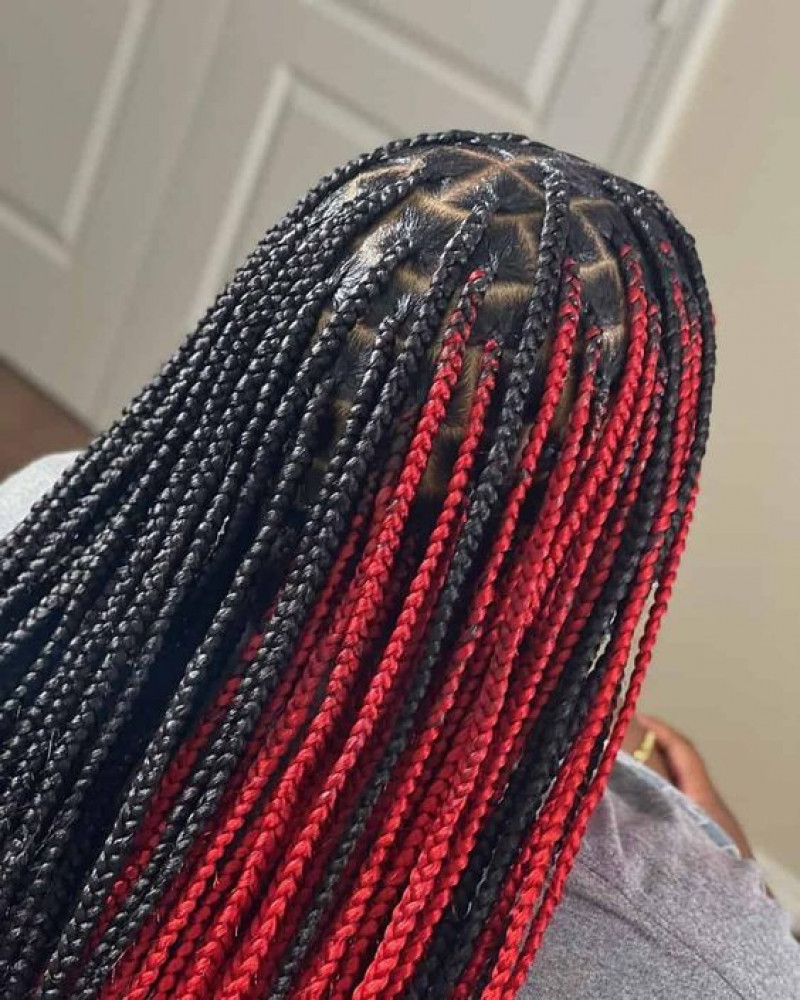 6. Lemonade Braids
Channel your inner Beyonce with lemonade braids, a simple yet powerful style. These braids allow you to experiment with the appearance of shaved sides, offering a daring look that exudes confidence and style.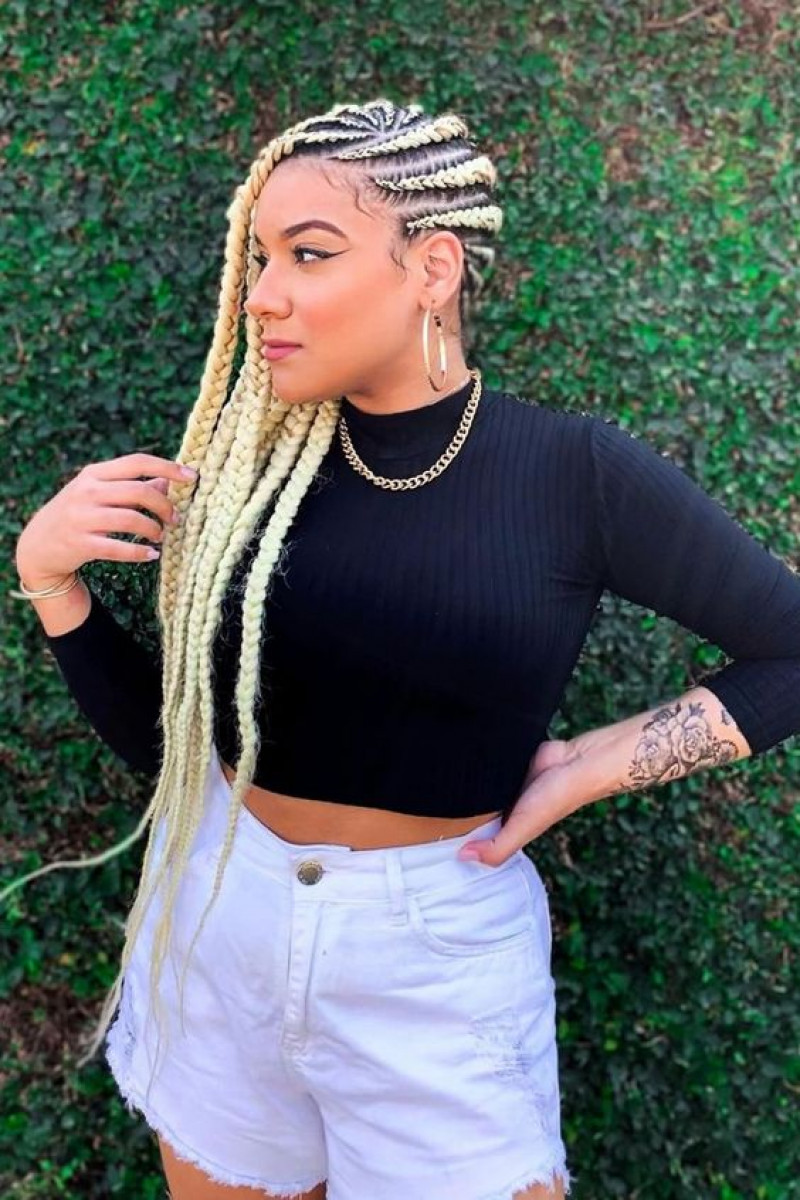 7. Ombre Box Braids Without Knots
Achieve a sun-kissed vacation vibe with ombre knotless braids. The ombre effect adds depth and dimension to your braids, requiring minimal effort while creating a striking and eye-catching look.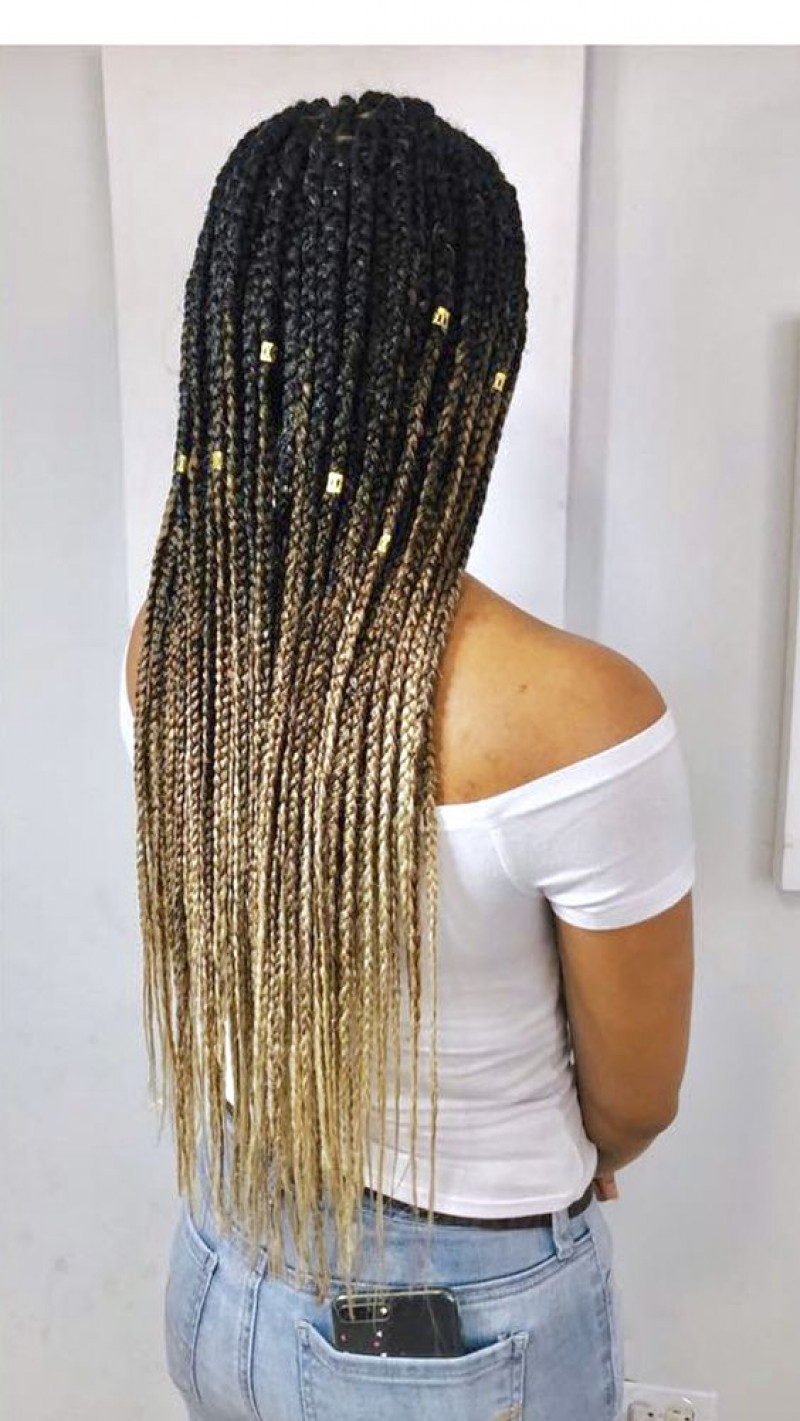 8. Box Braids, Goddess
The combination of knotless box braids and curls in this hairstyle results in a natural and effortless appearance. With smaller box braids, the look becomes soft and feminine, giving you an overall elegant and chic style.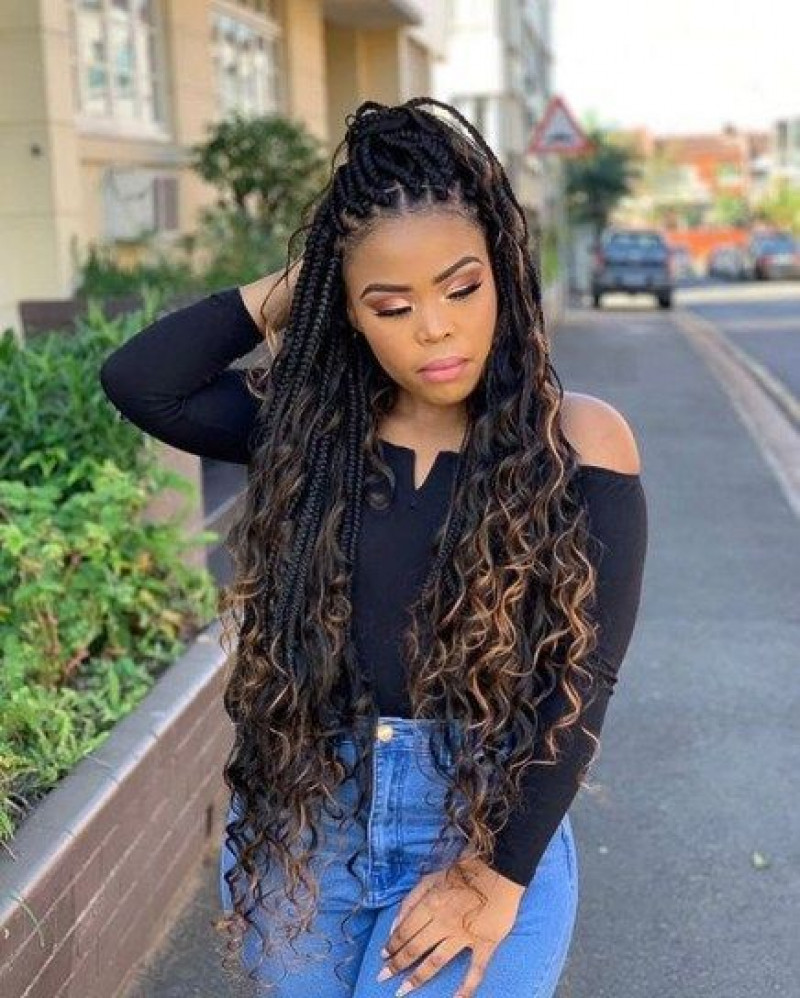 Stunning Small Box Braids Hairstyles for Long Hair
Small box braids are a timeless and versatile hairstyle that looks stunning on long hair. They add texture, body, and a touch of elegance to your locks, making them perfect for various occasions and styles. If you have long hair and want to explore some exciting ways to rock small box braids, we've got you covered. Here are four captivating short box braids hairstyles that you can try on your long hair.
1. Twist-Out Style
The twist-out style with short box braids is a chic and relaxed look that exudes effortless beauty. To achieve this style, create multiple small box braids throughout your long hair. Allow the braids to set for some time before unraveling them gently. The result will be beautiful, defined twists that add a playful and carefree vibe to your overall appearance.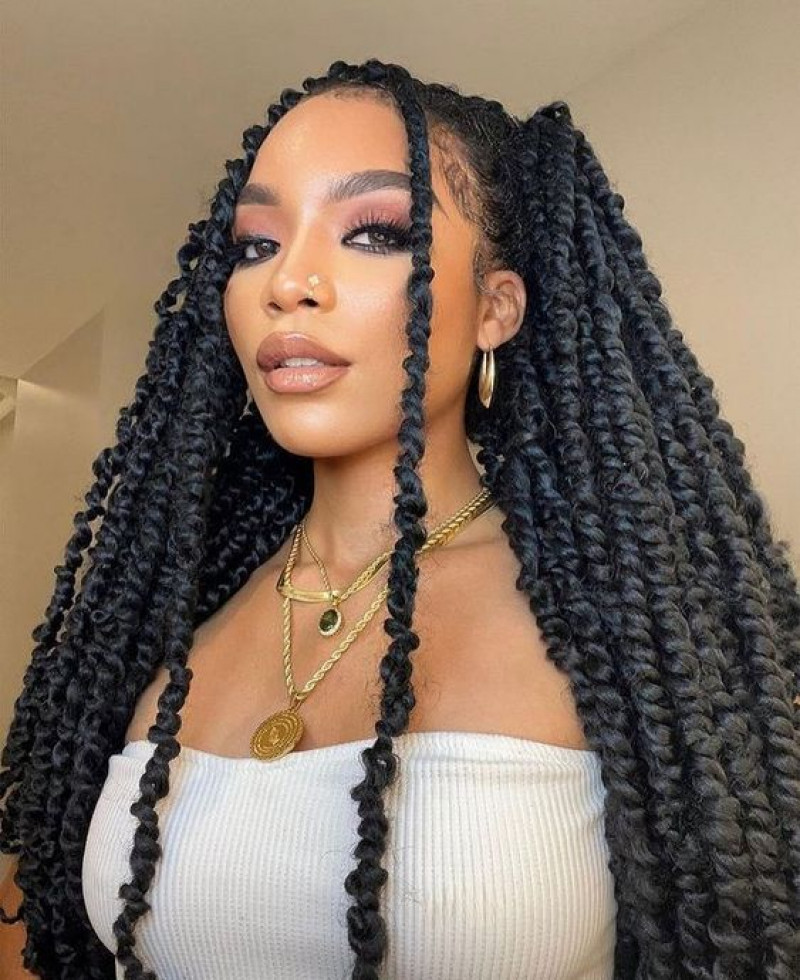 2. Bob Style
For a classic and trendy look, opt for the bob style with short box braids. This hairstyle offers a modern twist to the traditional bob haircut and adds a touch of sophistication to your long hair. The bob style allows you to showcase your facial features while still maintaining the beauty of your braids.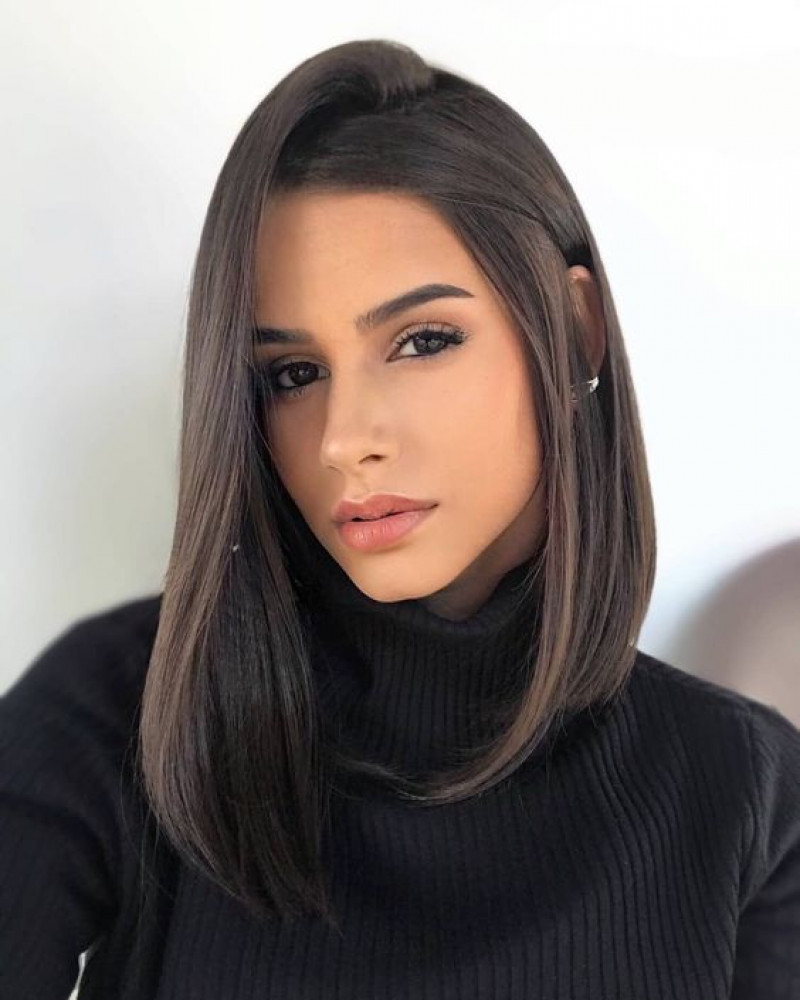 3. Two-Strand Braid
The two-strand braid is a versatile and easy-to-achieve hairstyle with short box braids. This style involves dividing your hair into two sections and braiding each section separately. It is a great way to switch up your look while still keeping your hair neatly styled.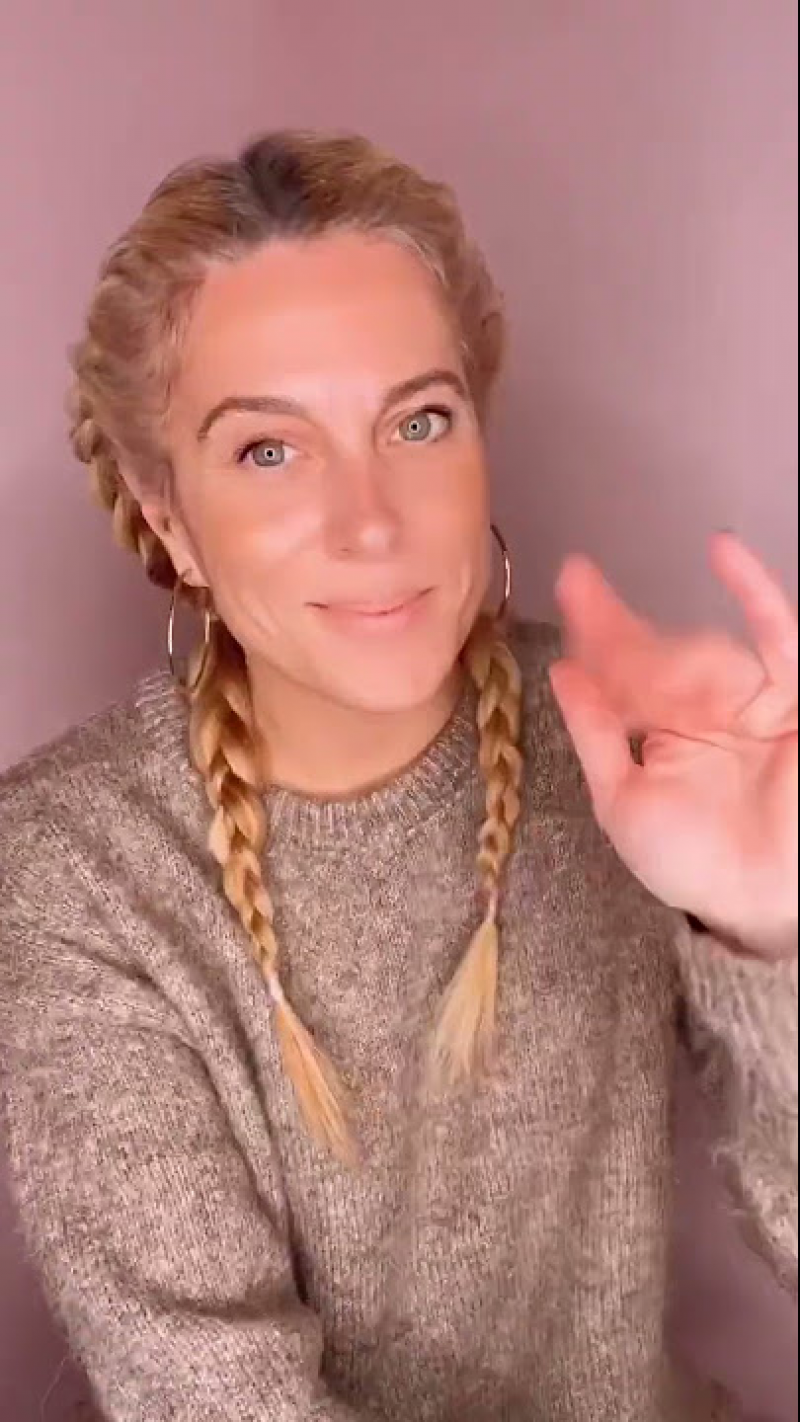 4. High Bun
The high bun is a classic and elegant option for styling your small box braids on long hair. To achieve this look, gather all your braids into a high ponytail and twist them around the base to form a bun. Secure it in place with hairpins, and you'll have a polished and sophisticated hairstyle that is perfect for any formal event.