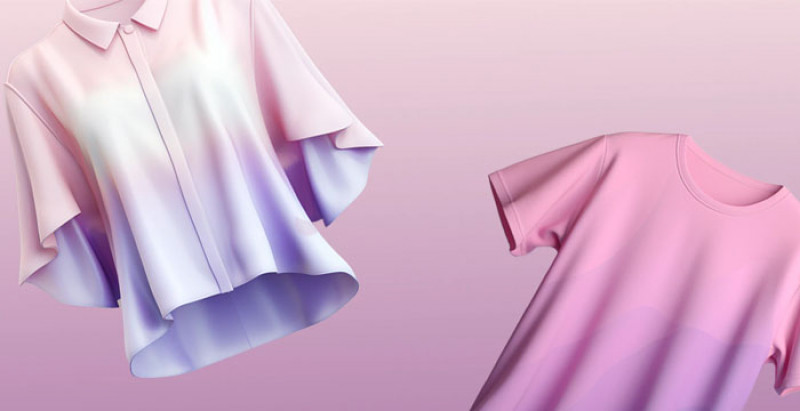 Buying your dream designer dress is a thrilling experience. Still, it demands careful thought and a well-informed approach. A beautifully crafted garment from iconic fashion brands like Aje can embody style and sophistication. This guide walks you through the steps to make your journey into the world of designer dress shopping a smooth and enjoyable experience.
1. Define Your Occasion and Budget
To kickstart your journey for the ideal designer dress, start by understanding the occasion. Are you gearing up for a formal gala, a wedding, a breezy cocktail party, or just in the market for an everyday designer dress?
Once you've determined the occasion, set a budget. Designer dresses can range from reasonably affordable to exorbitantly expensive. You can reduce your alternatives and avoid overspending if you have a clear idea of your budget.
2. Research Designer Brands
Before diving into the world of designer dresses, take some time to research different designer brands. Familiarize yourself with their signature styles, quality, and price points. Not all designers are the same; some may cater to your style and budget better than others.
You've got a bunch of fantastic designer brands to choose from, like Chanel, Gucci, Prada, Versace, Dolce & Gabbana, and Alexander McQueen. But if you're looking for something cheaper, you have excellent options like Kate Spade, Ted Baker, and Adrianna Papell. Digging into what makes each brand special is your way to making a smart, well-informed choice.
3. Choose a Style that Suits Your Body Type
Your body shape is a big deal when picking the dress style to make you look your best. Take a good look at your unique body type and go for a dress style that flatters your shape.
Hourglass
If you've got that gorgeous hourglass shape with curves that make heads turn, go for dresses that hug that waist and give those curves the attention they deserve. Dresses like fit-and-flare or A-line styles are totally for you.
Pear-shaped
No worries if your hips are a little wider than your top half! You can even out those proportions by rocking A-line or empire waist dresses. They can help you achieve that perfect balance.
Apple-shaped
Suppose you carry most of your weight around the middle. In that case, there's a trick to creating a flattering silhouette – empire waist or shift dresses are your best friends. They work like magic to give you that perfect look.
Rectangle-shaped
If you've got a straight-up-and-down body shape, you can effortlessly rock many dress styles, like sheath and wrap dresses. Remember to play up your curves with a well-placed belt or fancy embellishments.
Inverted triangle
Now, if your shoulders take up more space than your hips, no problem! Just go for dresses that accentuate your lower half – think fit-and-flare or A-line dresses.
4. Consider Fabric
The fabric choice can significantly impact a designer dress's overall look and feel. Occasion and personal preferences will influence your fabric choice. Here are some popular fabric options to consider:
Silk
You can't go wrong with a silk dress for formal events. These beauties are all about luxury and classic style, draping like a dream and adding that touch of elegance you'll love.
Chiffon
Chiffon is the go-to for evening dresses, and here's why: it's light as a feather and has this soft, dreamy quality that'll give you that ethereal vibe.
Lace
They're the epitome of romance and femininity. Perfect for weddings and those extra-special events where you want to channel your inner romantic goddess.
Cotton
When it comes to everyday comfort, cotton dresses are your best buds. They're as comfy as your favorite old tee and let your skin breathe, perfect for those laid-back, casual days.
Velvet
Velvet has a lush fabric that adds texture to your outfit. It can usually be found in dresses made to keep you warm during fall and winter gatherings.
Satin
Satin is like the classic choice that always stays in style. Satin dresses have a shiny, glamorous finish and are your go-to for cocktail parties and formal gatherings.
5. Consider Dress Length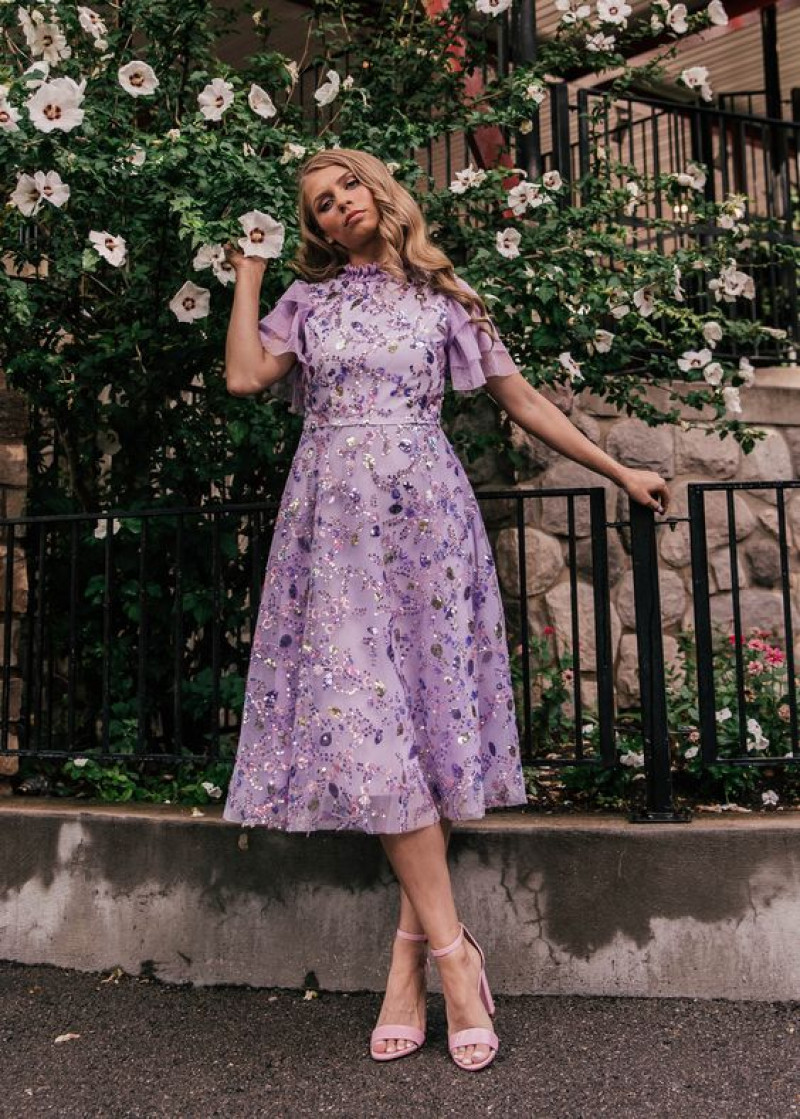 Another thing to keep in mind is how long your designer dress should be. It's got to match the vibe of the event you're heading to. Here are some typical dress lengths to think about:
Mini
Mini dresses are short dresses that usually stop above your knees. They're great for keeping things laid-back or semi-dressy, like when you want to be comfy and stylish at the same time.
Knee-Length
Falling just at or below the knee, knee-length dresses balance formal and casual and are versatile for various occasions.
Midi
Midi dresses fall between the knee and the ankle and are great for semi-formal and work events.
Maxi
Maxi dresses are elegant, flowy dresses that usually touch the floor. You'd want to reserve these for fancy schmancy events, like black-tie dos, weddings, and gala nights. They bring that extra touch of sophistication.
6. Pay Attention to Details
Details can elevate a designer dress from ordinary to extraordinary. Pay attention to the following information to find a dress that suits your style:
Neckline
The neckline can dramatically impact the overall look of a dress. Options include V-neck, sweetheart, halter, one-shoulder, and off-shoulder, among others.
Sleeves
Take a moment to think about the sleeves. Do you like the breezy feel of sleeveless, the casual charm of short sleeves, the coziness of long sleeves, or the delicate look of cap sleeves? Your choice here is all about what makes you feel comfortable and stylish.
Embellishments
Think sequins, beads, embroidery, or lace. These little details are like your ticket to instant glamor and sophistication.
Back
Remember the back of your dress. An open back or a sweet little keyhole cutout can make a statement and have all eyes on you.
7. Try Before You Buy
When it comes to snagging that designer dress, trying it on is an absolute must. Getting the right fit is like the golden ticket to feeling comfy and confident in your outfit. If you're hitting the physical stores, don't hesitate to ask for help and try on many sizes and styles. Take it for a test drive, move around, sit, and strut to ensure it's practical for your big day.
And if you're buying online, check out the brand's size chart and see what fellow shoppers say in those customer reviews. Many online shops let you do the try-before-you-buy sample with free returns.
8. Consider Alterations
Even if you've found that drop-dead-gorgeous designer dress, it might need some tweaking to fit you like a glove. No worries, though! Just swing by a skilled tailor for some custom adjustments. They can do things like hem the length, nip in the waist, or get those straps just right.
9. Care and Maintenance
Pay close attention to the care label – that little tag that tells you exactly how to treat your dress. Different fabrics have different needs, so some might need to be dry-cleaned. In contrast, others can handle a gentle hand wash, or you can just throw in the washing machine on the delicate cycle. Just keep an eye on those care instructions, and your dress will keep slaying.
10. Be Confident and Radiate Your Style
Confidence is your secret weapon for looking and feeling your absolute best. So, when picking out that dress, make sure it reflects your unique personality and style.
Empower Your Dress Shopping Journey
Remember that the right dress is not just about style; it's about how it makes you feel. With the steps outlined in this guide, you'll be well-equipped to shop for a designer dress confidently, ready to turn heads and make a lasting impression at any event.