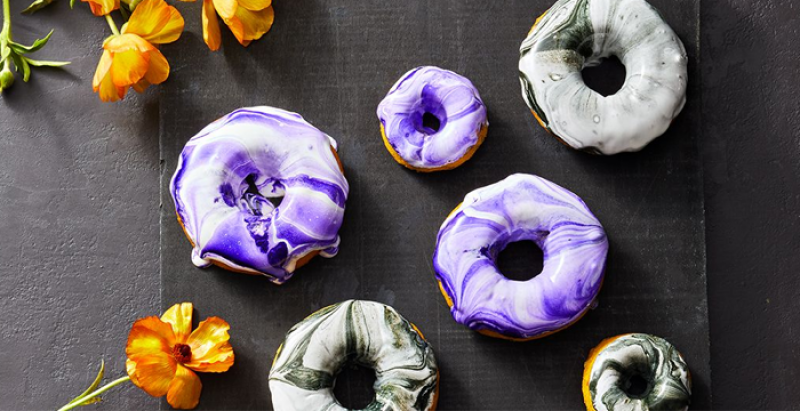 If you enjoy baking, you're probably always looking for fresh and intriguing ways to take your creations to the next level.
There are countless options for creativity in the realm of baking, whether you're cooking a dessert for a dinner party or simply gratifying your own sweet appetite.
Here are some new ideas to get you started on your next baking trip.
Innovative Decoration Methods
Another way to express your creativity is to decorate your baked items. Here are some entertaining suggestions:
Use edible flowers to give a pop of color to your cakes and cupcakes.
Make a marbled look by swirling together several hues of icing.
Use a piping bag to make elaborate designs such as flowers or stars.
Use a fork or a comb to add texture to your frosting.
Add a drip effect to your sweets by dripping melted chocolate or caramel on top.
Using custom stencils is an easy way to add a personal touch to your baked goods. With a stencil, you can add a one-of-a-kind design or statement to your creations, making them genuinely distinctive.
Innovative Flavors And Ingredients
Trying new flavors and ingredients is sometimes the best way to get creative in the kitchen. Here are a few suggestions to get you started:
Experiment with savory components in your desserts, such as herbs and spices. Try rosemary in a lemon cake or cinnamon in an apple pie, for example.
Add a unique flavor to your dishes by using odd ingredients such as matcha powder or black sesame seeds.
Experiment with other types of sweeteners, such as honey or maple syrup, to spice up your meals.
Incorporate a surprise aspect into your sweets, such as a hidden layer of fruit or a filling created with unusual ingredients, such as avocado or sweet potato.
Alternate Baking Techniques
Why not try some different baking methods if you want to shake things up?
Here are a few to think about:
For a moist and fluffy cake, bake it in a slow cooker.
For a fun and playful twist, bake your cupcakes in ice cream cones.
Make tiny pies or quiches in a muffin tray.
For a rustic look, bake a cake or brownies in a skillet.
Using Food As A Canvas
Baking isn't only about making tasty goods; it can also be an outlet for your artistic side. Using food as a canvas is a fun and creative approach to improving your baking skills.
Here are a few suggestions to get you started:
Use food coloring to make eye-catching graphics on your sweets.
Brush edible paint onto your cakes and cookies to create a watercolor impression.
Cookie cutters can be used to make complicated shapes for your crafts.
To make your baked products stand out, use a cake stand or tiered dish.
You can turn even the most basic recipe into a work of art by considering your baked goods as a canvas. So, why not experiment with edible art and see where your imagination leads you?
Conclusion
Your baking adventures can be as creative as you want them to be. There are countless ways to personalize your masterpieces, from custom stencils to unusual flavors and alternative baking processes. Why not try something new and venture outside of your comfort zone? You might just stumble across your next baking masterpiece.