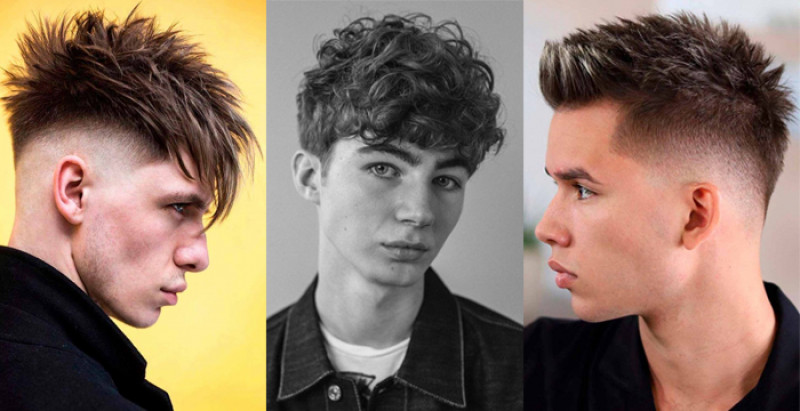 Looking for new ideas for men's haircuts for short hair? One of the best things about hairstyles for both men and women today is that anything goes. Asymmetrical, ombre, long, short, curly, straight...the sky's the limit when it comes to hairstyles anymore!
Many men choose to sport longer hairstyles, but what about men's haircuts for the man who prefers a shorter style? Well, look no further. Check out our website for some of the hottest looks for men's hairstyles for both short and long hair.
What are some of the best looks for haircuts for men? Let's take a brief look at the most popular short hairstyles for men, and then you can check out three of the hottest looks for inspiration!
Most Popular Haircuts For Men For Short Hair
Undercut Men's Hairstyle
Popular in the 1920s, undercut haircuts never seem to disappear. This sleek and refined look is perfect for the man who wants a classic haircut with a bit of a modern edge. And there are plenty of options for style, such as an undercut fade, a pompadour undercut, or even an undercut quiff. Undercuts will require a bit of upkeep, but once you rock this look, you won't want to go back to longer locks for quite some time.
Crop Mens Haircut
The crop hairstyle for men is all the rage right now. If you want a ton of texture and don't mind some fringe, a haircut will closely be cropped, shaved, or faded sides could be exactly what you need. This cut is perfect for any hair texture and is perfect for spring and summer.
Bowl Cut
We know what you're probably thinking. We are not referring to the bowl cuts of yesteryear. Modern bowl haircuts are very popular, and there are actually dozens of styles for you to take your pick from. More and more men are opting for this retro look with a modern edge!
Buzz Cut
Buzz cuts are not just for those who have enlisted in the armed forces. They are very mainstream this year as there is a lot of room for variety with styles such as side fades, shaved lines (or hair tattoos), and clean buzz cuts to give you that bad boy look that drives women wild!
Pompadour
Looking for a timeless, sexy look? A modern pompadour will give you that Hollywood glam looks with its full-bodied texture. There are many different variations of pompadour haircuts, from the updated version of the classic 1950s style to pomps with shaved sides.
Now that you have a general idea of what styles are trending right now check out these looks to inspire you. Head over to our site for more suggestions for men's haircuts!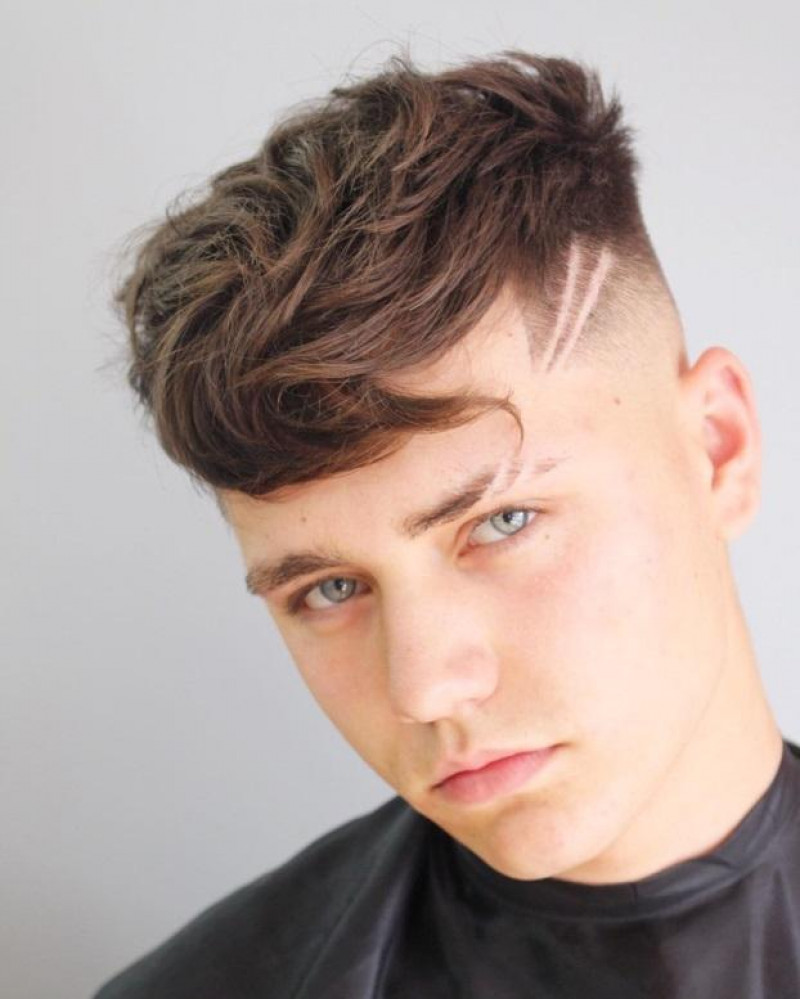 Short And Curly Messy Mens Haircut
This cut is perfect if you are lucky enough to be blessed with wavy or curly hair. All you need to do is ask for a short men's haircut with long layers and a lot of texture. This style is great as there is no need to spend hours slicking back your hair. A little bit of pomade or, even better, some sea salt spray will give this look a sexy bedhead look that will make women swoon!
Temple Fade Buzz Cut Mens Hairstyle
How about a short temple fade cut? This look is perfect for those hot summer days or for those who lead an active lifestyle. Ask for a fade haircut that is super short on the top and shaved on the sides and back. You may have to visit your barber more frequently to maintain this mens haircut, but we promise that you won't regret it.
And if you find you don't like your hair this short? No worries, it will always grow back!
Taper Fade With Undercut And Hair Tattoo
Are you looking for a shortcut that still has a bit of volume but is also hip and hot? This taper fade has a lot of volume in the front with the longer fringe. But what really sets it apart is the shaved design on the sides to give it a bit of an edge. All you need is a hair dryer and a little mousse to rock this trendy men's haircut!
Source:
https://menshaircuts.com/best-haircuts-for-men/