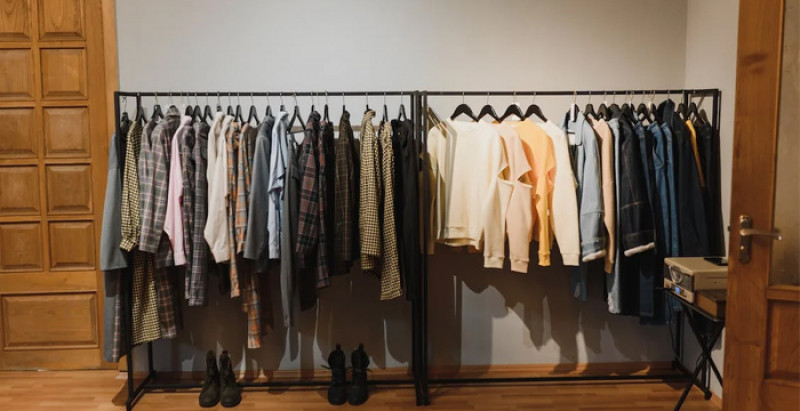 It could be a brilliant idea to start purchasing from second-hand clothes companies because more consumers are motivated to purchase items from thrift stores due to growing eco-awareness. Some outlets sell clothes in bulk to make this market even more cost-effective and eco-friendly. Deciding to purchase used clothing bales from these outlets can save a lot of money and without compromising on the best quality clothing.
Challenges Faced By Retailers In The Second-Hand Clothing Industry
Reselling enables companies and communities to gain customers who aren't just interested in sustainability but also think it's fascinating. Gen Z's involvement in used clothing reflects their definition of what is "new" and how they regard self-expression. For eCommerce firms and platforms, the increase in resale presents several issues.
Here are some issues that these outlets face in the marketplace:
The Quality Of The Clothes And The Authenticity of A Concern For The Customers
The most challenging parts of buying, including product authentication and evaluating quality, may be solved by consumers with assistance from retailers and companies looking to stand out in the second-hand market. The primary disadvantage of buying used goods is the trouble of returning them because many sites only allow returns if the goods are defective or not what was advertised.
Although problems with merchandise authenticity may be more frequently related to expensive goods like handbags, all customers are equally concerned about this issue. With peer-to-peer platforms, companies may reduce authenticity concerns without physically inspecting the items as they would need to do with a leasing model by using payment records to check sellers' prior transactions.
Thrift Flipping
Op shops are being closed to the underprivileged because people rob them of their inexpensive (and probably trendiest or prettiest) clothing, then resell it for a treble profit. Even buying clothes in considerable sizes to "upcycle" by slicing them up or worn as an "overly large fit" adds to the issue.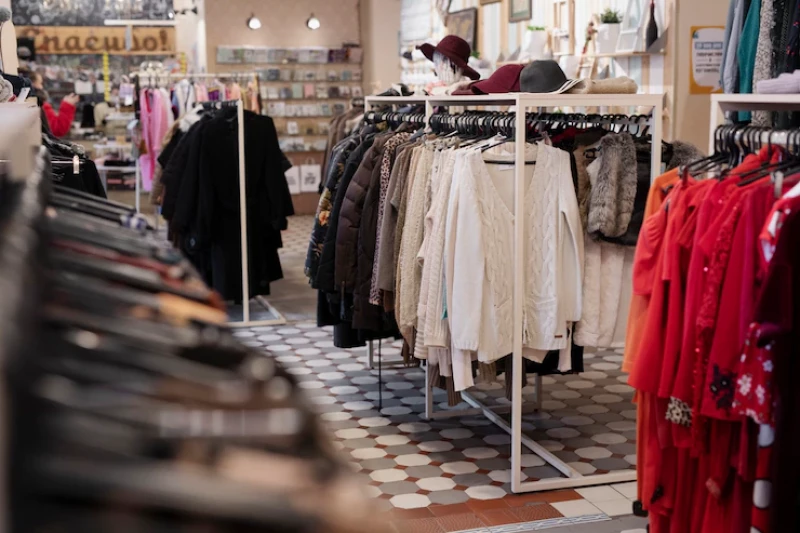 Prospective Opportunities Of The Second-Hand Clothing Market
The market for used clothing is increasing. It is anticipated to double the scope of fast fashion by 2029 when its worth will reach $80 billion. Researchers have chosen to analyze the phenomena of resale from a commercial strategy viewpoint and look at how it may be adapted to other businesses since worn clothes are taking over the closets.
Some opportunities in the second-hand clothing industry are mentioned below:
The Bulk Of Clothing In Circulation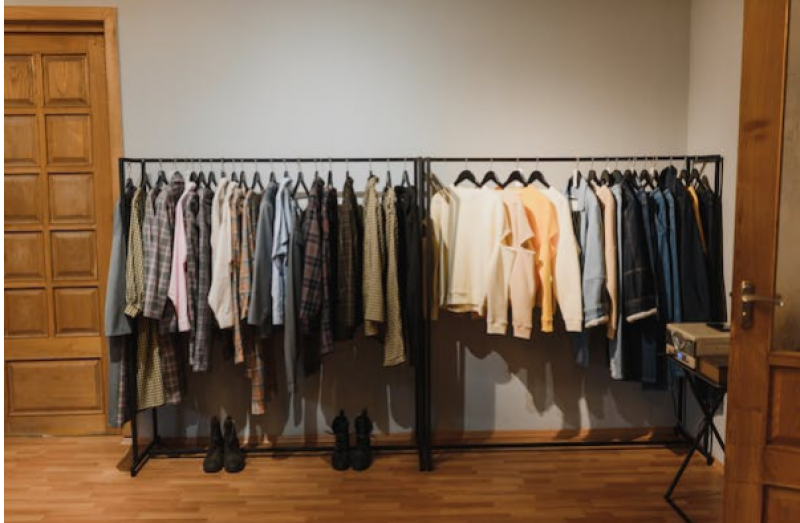 Thrift shops and resale marketplaces are the two main subcategories of the used clothes sector. The latter is what has made second-hand buying so popular recently. This surge might dramatically reduce the overall amount of clothing in circulation and the adverse environmental effects associated with our present paradigm of "rapid fashion."
People are starting to appreciate used clothing and realize that it may be just as good as or better than brand-new stuff. Finding designer brands used for a small portion of their new price is relatively easy. This marks a significant defining moment in society's mindset toward keeping up with the rapidly evolving fashion tendencies, which naturally leads to an excessive amount of apparel in circulation.
People Are Actively Looking For More Environmentally Friendly Clothing Solutions
According to a 2019 fashion survey from Lyst, a worldwide fashion discovery portal, people are looking for keywords connected to sustainability more frequently than ever before. Searches for particular ecological and natural products have increased along with re-commerce terms like "resale" and "preloved." The average annual increase in sustainable fashion phrase inquiries is 75%.
Repairs And Modification Of Clothing
Although they were partially gone, sewists and tailors had declined in popularity before the rising second-hand clothes market, giving them a boost. According to a market research firm, the worldwide sewing machine economy will grow by 11% annually by 2024, reaching around $12 billion.
Benefits Of Considering To Buy Second-Hand Or Used Clothing
Regardless of one's style of life, buying second-hand clothing offers several advantages, many of which are advantageous to the individual buyer. Purchasing old clothing is favorable for both the environment and the customer.
The ideas presented here will introduce the idea of second-hand shopping to people who are still determining whether buying used clothing is appropriate for them or want to learn more about the advantages.
Support Regional Enterprises
They often find satisfaction in seeing the neighborhood's small businesses flourish and grow. Additionally, when someone purchases goods or services from a nearby business, they effectively contribute to improving the local economy. Additionally, this is only one of the many admirable qualities of smaller regional businesses and thrift stores. The store has more individuality because they frequently carry more odd items. One may save money and support local companies and neighborhood groups by buying used things.
Easily Affordable
This is, without a doubt, the advantage of worn clothing that is most apparent. It is possible to utilize and spend less money on the favored brands and designer items. This results from the previous owner no longer using them after wearing them on someone else. The wallet explains that one may experience the most recent trends or go back in time without worrying about coming across quick fashion.
A Wide Variety Of Clothing
Shoes, scarves, jackets, hats, and jeans are just a few examples of the countless kinds of used apparel that are easily accessible. Did you know that it is also second-hand? Are wedding dresses available? In the garment sector, more is needed to be bought or utilized. Every product that may be purchased brand-new is also offered at used goods retailers. You get access to the complete collection as a result.
Conclusion
Because of the second-hand market, a sizable portion of the population could acquire more apparel. When a percentage of the cost of a new set of clothes, a dress, or accessories may be recovered by selling old ones, the proportion of earnings invested in clothing becomes more flexible.
The clothing industry has contributed to the long-term viability of consumerism. Fashion firms may ensure long-term success in the used clothing industry by leveraging cooperative demand. As a result, the joint promotion of the fashion industry and the second-hand clothing market is expected to enhance people's need for style even more.