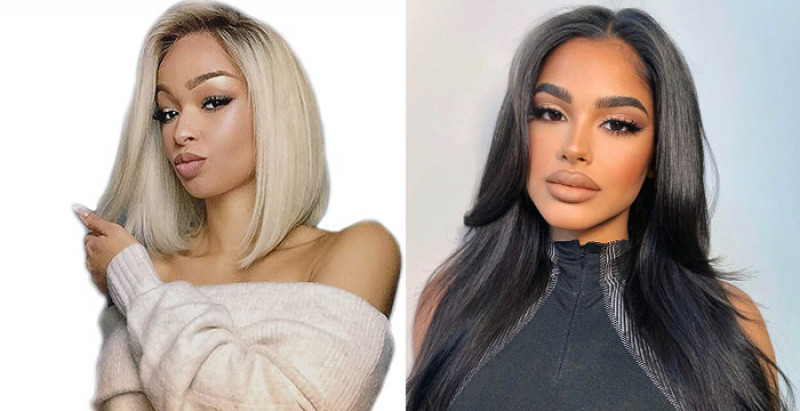 What are Glueless Lace Front Wigs?
A glueless lace front wig is a wig designed with a lace front that mimics the natural hairline. Unlike traditional wigs, it doesn't require adhesive for attachment. Hand-tied hair on the lace provides a realistic look. Crafted from real human hair, they come in various styles and colors. Ideal for quick, natural-looking transformations without the need for glue or tape.
Features Of Glueless Lace Front Wigs
Let's Checkout some of the Key features of Glueless Lace Front Wigs
Cap Construction: These wigs boast a unique cap design that ensures a secure fit san the need for glue. With an adjustable strap at the neck and strategically placed combs or clips, they guarantee a comfortable and secure wear.
Styling Versatility: Glueless wigs grant the freedom to change your look effortlessly. Their easy on-off design allows for versatile styling, including updos and ponytails, minus worries about wig displacement or adhesive mishaps.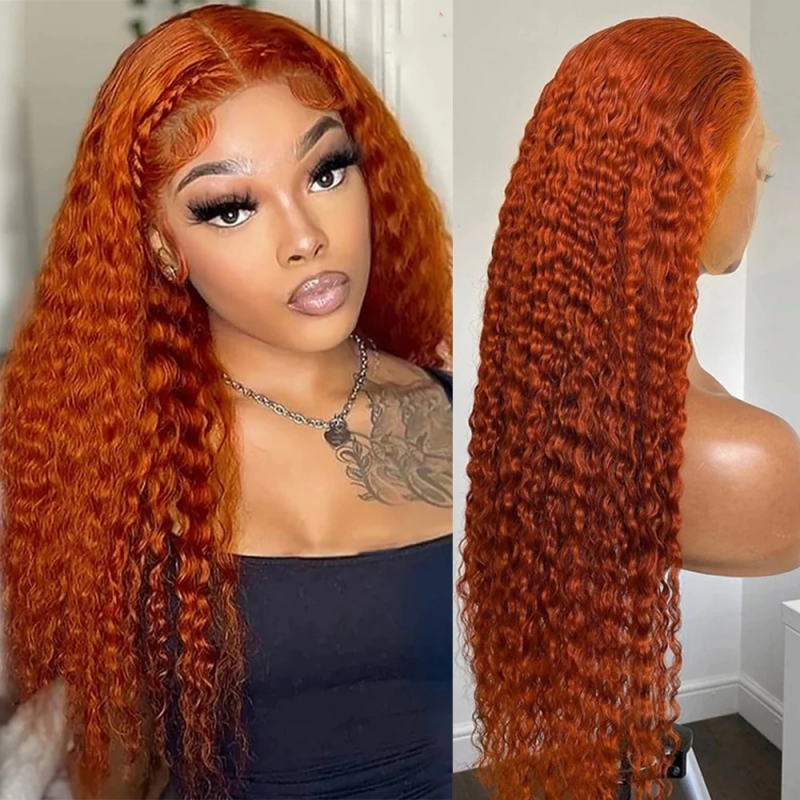 Comfort Priority: Say goodbye to the discomfort associated with adhesives.
Effortless Convenience: Installation is a breeze compared to adhesive-reliant wigs. Perfect for those seeking a swift, fuss-free application or those who love to switch between different wig styles.
Hair Protection: Bid adieu to adhesive-related hair damage. Glueless wigs eliminate potential harm to your natural hairline, making them a go-to option for safeguarding your hair's health.
What are Bob Wigs?
A bob haircut stands as one of the most iconic styles in the hair world. In Picture you can see a wig cut in a clean, straight line, gracefully hovering above or just grazing the shoulders. Two key traits define a bob-styled wig:
Length: A true bob ranges from 8 to 14 inches. An 8-10" wig exudes a short bob allure, while a 12-14" embodies a long bob elegance.
Cut: A straight-line cut with a subtly shorter back than the front characterizes a bob wig.
Explore our collection at Brooklyn Hair, featuring the striking Short Bob Wig—a full lace blunt cut masterpiece for those wanting to stand out. Slightly brushing the shoulders, it beautifully frames your face. For added length without compromise, embrace our shoulder-length Long Bob Wig. Its full lace construction allows easy ponytail styling.
Elevate your style with the sassiness and allure of a bob wig. With diverse variations, you're sure to make a captivating statement no matter the chosen style.
Features Of Bob Wig
The allure of bob wig extends beyond their stylish exterior. Let's delve into the key features that make them a go-to choice for those seeking a change:
Effortless Transformation: Bob wigs effortlessly usher in a new look, offering variations that range from short and wavy to a longer bob haircut. This adaptability not only helps you switch up your appearance but also influences your mood, giving you newfound confidence.
Ease of Styling: Quality short human hair wigs are a breeze to style and brush. Worries about disarray are a thing of the past since you can conveniently arrange the wig on a mannequin before wearing it, ensuring each strand is perfectly in place.
Savings on Haircuts: Becoming a permanent bob wig enthusiast can lead to significant savings over time. No more regular salon visits for cuts and styling – these wigs are your budget-friendly alternative.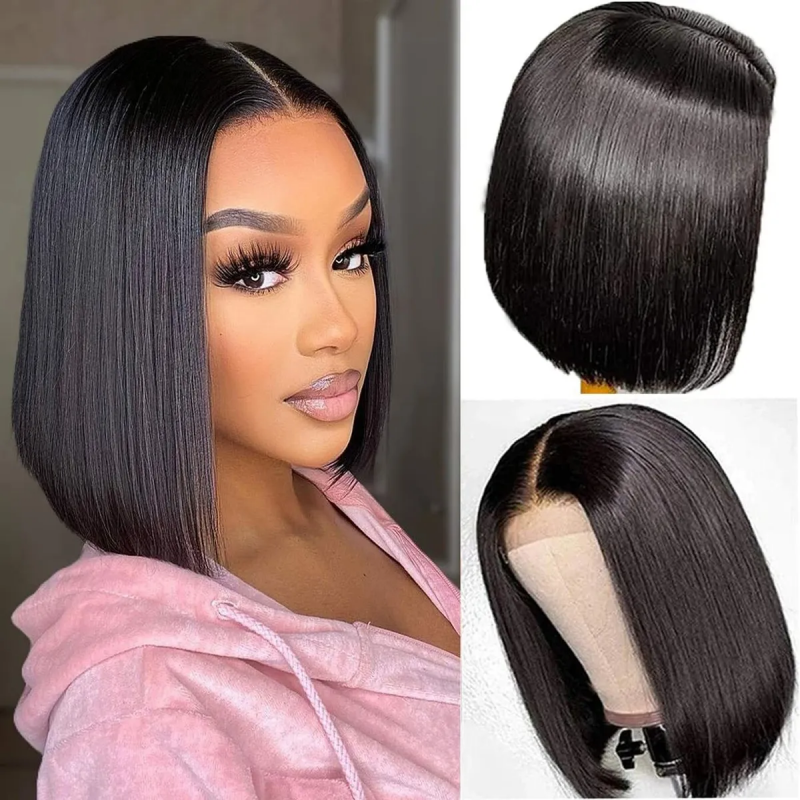 Lustrous Beauty: Bob wigs radiate luster and elegance from every angle. With a variety of lengths to choose from, you can match your fashion vision with ease. Tangle-free, shedding-free, and flawlessly smooth, these wigs can be dyed and permed to suit your desires.
Low Maintenance: Maintaining bob wigs is a straightforward process. Regular washing keeps them grease-free and looking their best.
Texture and Shine: Crafted from healthy human hair, middle part bob wigs boast a natural shine and a silky texture. The 130% density adds fullness and allure, making you feel fabulous whether your style is loose or braided.
Confidence Booster: Bob wigs can effectively mask hair-related concerns, restoring lost confidence. Perfect for those seeking respite from the rigors of managing natural hair, these wigs offer coverage and comfort.
Expert Design: Bob wigs are expertly crafted, with features like bleached knots and a realistic hairline. The density increment from the forehead to the back mirrors natural hair growth, ensuring a natural look.