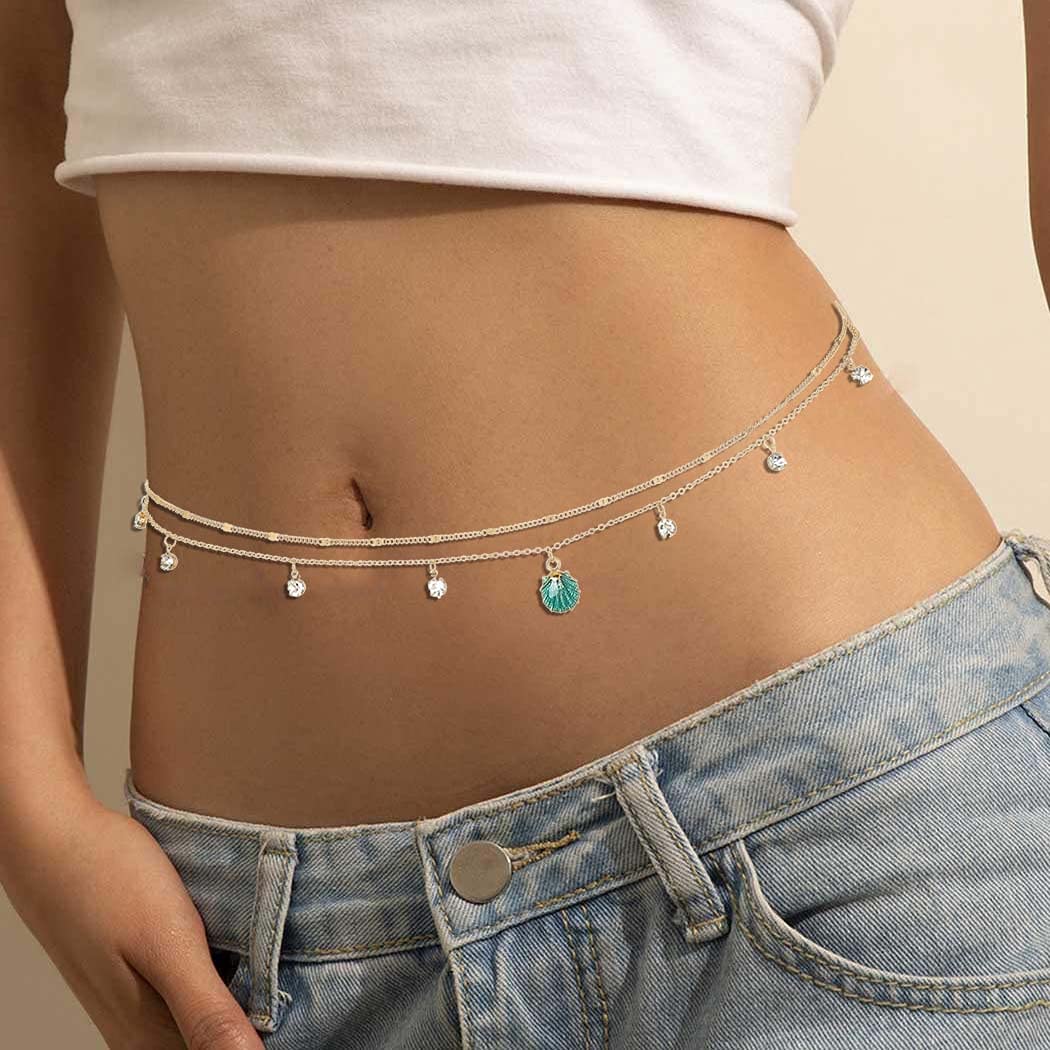 Body jewelry is the latest fashion jewelry trend that graced the industry and everyone is rightfully obsessed with it.
If you're tired of the usual jewelry types and you want to push the envelope a little further for the sake of fashion and style, then body jewelry is right up your alley. This fashion jewelry has everything accounted for —from piercings to all sorts of chain arrangements.
With so many different styles and designs, body jewelry can be intimidating to start playing with. In this jewelry styling guide, we'll walk you through the basic do's and don'ts of body jewelry and how you'll be able to maximize your accessories to put your best style forward.
1. Do Your Research
There is so much going on with body jewelry that it encompasses absolutely anything and everything. Traditionally, body jewelry is any type of jewelry that's worn attached to a body part. Think piercings and such.
However, as fashion jewelry progressed over the years, jewelry designers have pushed the envelope of this category. Now, body jewelry can be anything that is draped, worn, or adorned as an accessory that is not only limited to jewelry used in piercings.
Doing your research into body jewelry will help you find the right type and style that suits your preferences and jewelry commitment. Familiarize yourself with the different designs so you have an idea of how to wear and style them.
2. Don't Be Pressured into Body Modification
When people start the idea of incorporating body jewelry into their looks, they think that the first step is to get a piercing. May it be an additional ear piercing or something else entirely on their navel, lip, nose, and more.
For those who are new to body jewelry, we don't recommend that you jump the gun and get yourself pierced just because you saw a piece of jewelry and you want to wear it. Body modifications are a commitment and some of them will require lifestyle changes that you might not be ready for.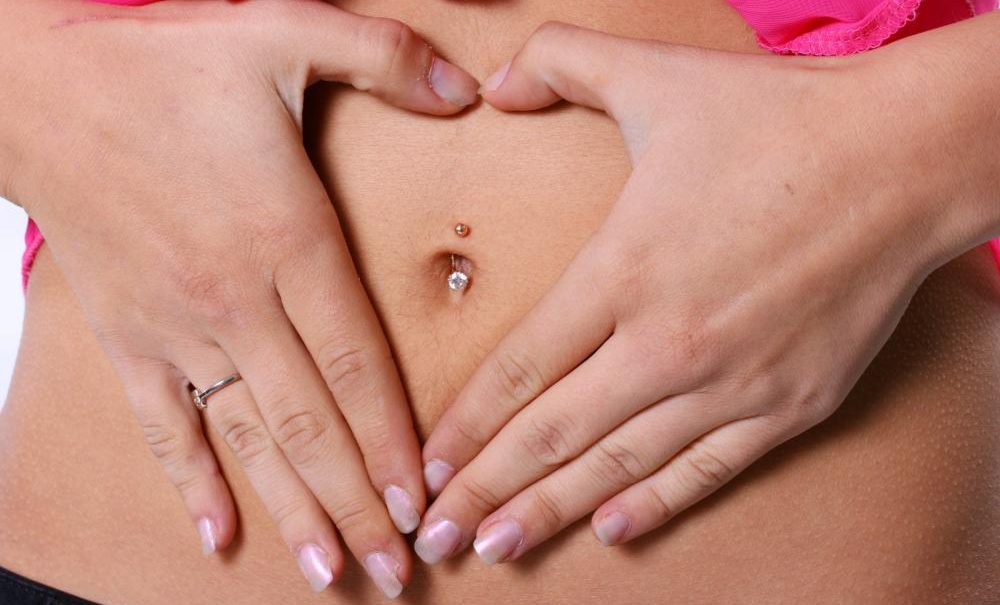 So don't be pressured into thinking that you needto have yourself pierced to enjoy this type of fashion jewelry. There are many body jewelry designs that cater to faux piercings such as clip-on. Explore those a little bit further before making any permanent decisions regarding your jewelry.
3. Do Try a Test Run for Body Jewelry
If you're toying with the idea of getting yourself pierced for your body jewelry, go do a test run first by wearing faux jewelry piercings on that area and see how you like it. Wear body jewelry when you go through your day and assess whether permanent body jewelry is possible for your lifestyle.
Remember, the majority of piercings are irreversible!
4. Don't Limit Yourself to Piercings
As we mentioned in this jewelry styling guide, body jewelry evolved beyond piercing types. You'd see chain-mail-inspired body jewelry that you can wear and even replace clothing pieces for the extra pizzazz that you need.
One of our favorite body jewelry categories is wearable jewelry. It's chic, daring, and will never fail to bring the drama and extra flair to your outfit no matter the occasion. Ready for a beach day? A crisscross body gem on top of your bikini will surely make you stand out from the rest. Have a little formal gala at work? A long-back necklace is a cheeky yet elegant fashion piece of jewelry to have.
So don't limit yourself to piercings and you'll be surprised what body jewelry you'll find!
5. Do Continue to Mind the Style Context
While body jewelry is fabulous and will never fail to bring the style, it goes without saying that you still need to accessorize appropriately depending on the occasion and the environment.
For wearable jewelry, it's best to wear them in a non-working environment. It can be strange and borderline inappropriate if you show up at work wearing a sheer crystal body jewelry suit. More so, wearable body jewelry can be fragile and a little finicky on your body. It has the tendency to get in your way so try not to wear them when you know you're working or running errands for quite some time. Strenuous activities may result in them breaking which will definitely be awkward.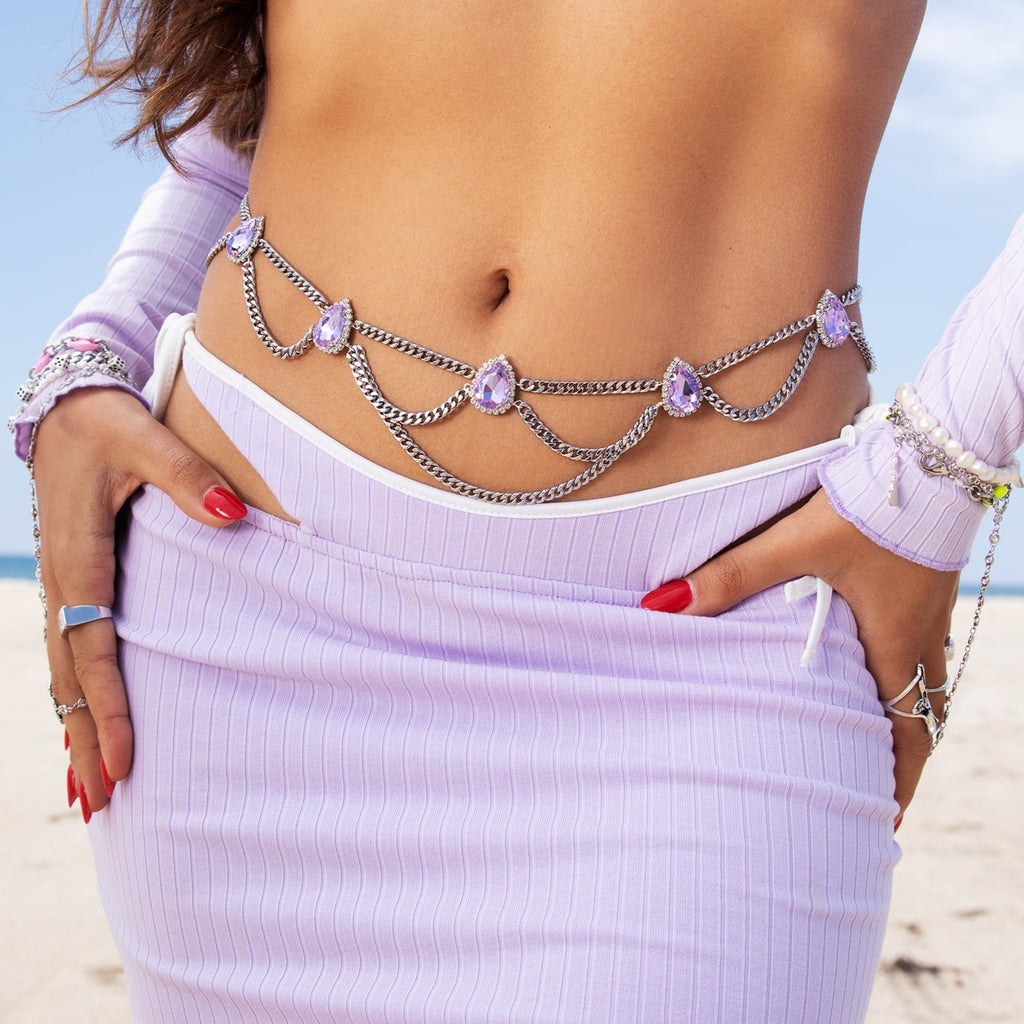 Piercings and body modifications are already generally accepted and a lot of people won't mind if you have them on or not. But for environments where you're not allowed to have any "extreme" piercings, you can work around that rule by choosing a discreet body jewelry style to wear. Steer clear of any obvious chains and stick to transparent or flesh-colored jewelry in the meantime. If worse comes to worst, you have to temporarily remove them.
6. Don't Neglect Other Jewelry Pieces
When styling your fashion jewelry, remember that putting a cohesive look is the goal. If you're wearing your body jewelry alongside your regular jewelry pieces, then you still have to take note of which goes best with what.
As a general rule, the biggest piece of jewelry will dictate the tone of other pieces. For example, a silver body chain will go best with silver bracelets instead of gold. Body jewelry also tends to be on the dainty side so mixing chunky fashion wholesale jewelry pieces might not be a great choice. Always remember to keep your jewelry proportions balanced.
7. Do Have Fun
Perhaps the greatest jewelry styling guide advice that we can give you is to have fun exploring your style. Body jewelry is such an expansive type of fashion jewelry that there will always be a piece for your aesthetic.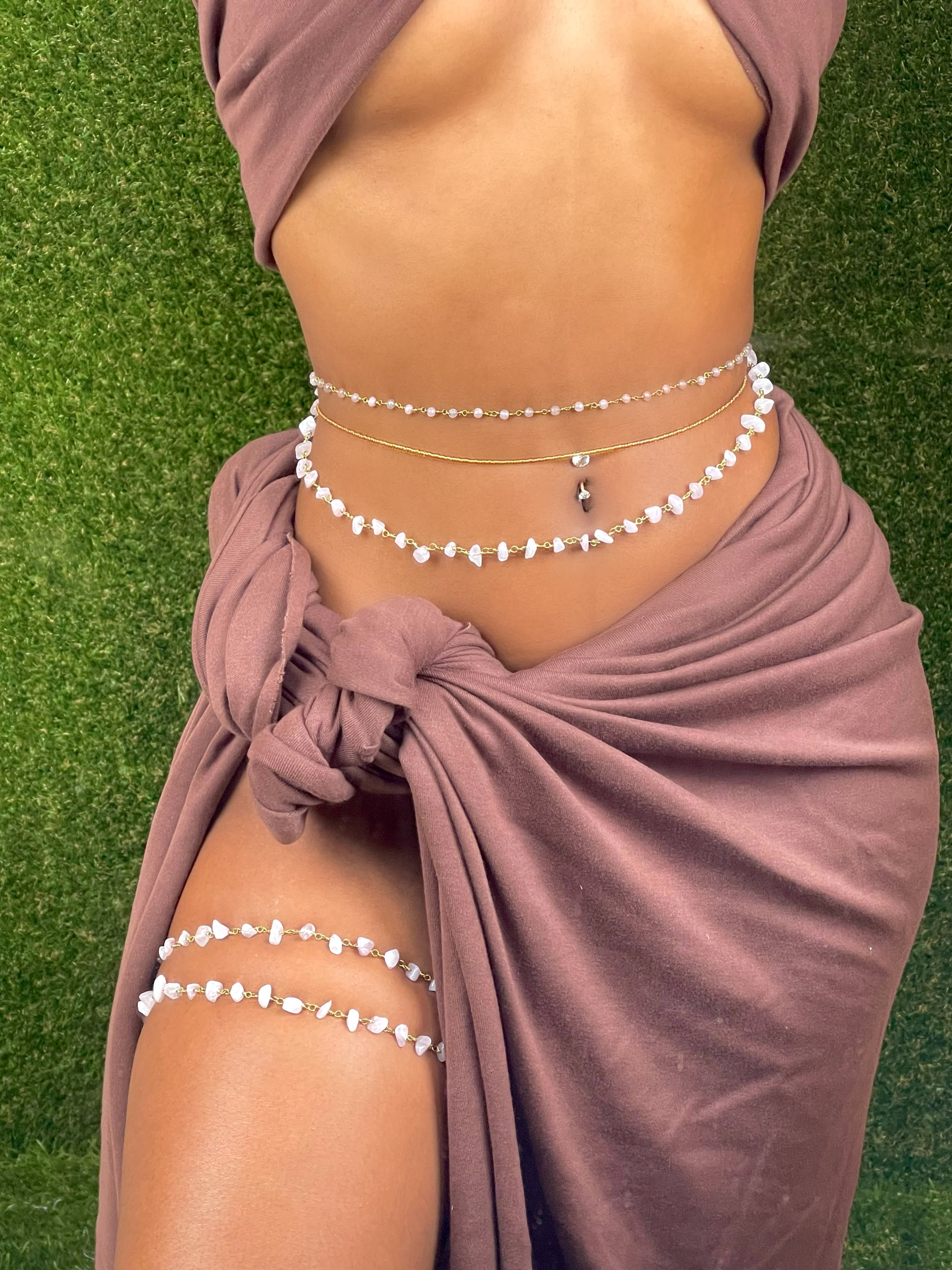 Try to also keep an open mind in other body jewelry designs. Don't knock it until you try it. This is a great way to diversify your style so you can be versatile and not be monotonous in presenting your fashion looks. After all, trying out new things is one of the best parts of fashion and jewelry!