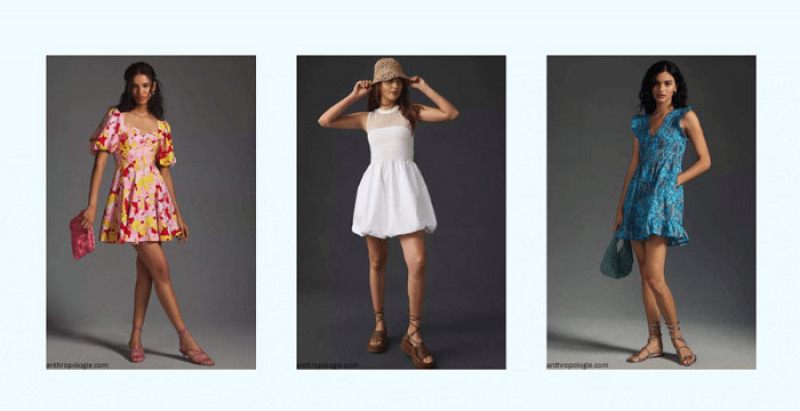 Summer midi dresses are comfortable, casual, and versatile enough for all your summer plans. Whether you're searching for chic summer attire, a romantic wedding guest outfit, or a stylish ensemble for weekend errands, summer midi dresses are the answer. Check out a few of our favorite summer midi dress styles to add to your wardrobe this year.
Denim Dress
Denim is back in style, and you're sure to spot all your favorite celebrities and fashion icons adorning denim jackets, overalls, and even dresses this summer. You can wear a denim T-shirt midi dress paired with white sneakers for a casual outfit perfect for running errands. You can also throw on a pair of black leggings underneath for chillier summer mornings or nights. A denim coverall midi dress with a white or tan belt across the midsection gives you a casual yet flattering look for any occasion.
Dress up your favorite denim midi dress with a pair of over-the-knee black boots or espadrille wedges. Flip-flops also work for summer afternoons spent at the beach or lake. You could also wear a casual, light-colored denim jacket over top of your favorite linen or cotton dress.
Floral Print Dress
A bright floral print midi dress is perfect for Sunday brunch or date night. The vibrant color of the flowers is lightweight and feminine, perfect for all your spring and summer events. Pair your favorite floral design with an ankle boot or strappy sandal, and throw on a solid-colored lightweight cotton jacket.
You can even wear your favorite pair of comfy white athletic shoes for less formal events, letting the dress be the highlight of your outfit. Even better, a pastel or floral print midi dress looks excellent in photographs, making it a great choice for social gatherings that will make it to your social media feed.
Convertible Summer Dress
A convertible summer dress is a versatile piece of clothing with removable pieces that help you transition from day to night wear. Opt for a neutral-colored midi dress with straps for a day at the office, and then remove the straps for a strapless look come night. Versatile summer dresses are also perfect for travel. Keep the straps or sleeves on during a chilly plane ride, then remove them once you reach your warm spring break destination.
A convertible maxi dress allows you to easily and quickly adjust the length. Wear a long, flowy skirt that touches the floor during a formal gathering, and then remove a layer or two for a fun night of dancing. Strappy sandals that extend up the calf are the perfect accessory for convertible summer dresses. The platform is casual and comfortable for long dresses, and the straps give the midi style a beautiful focal point.
Lightweight Cotton Midi Dress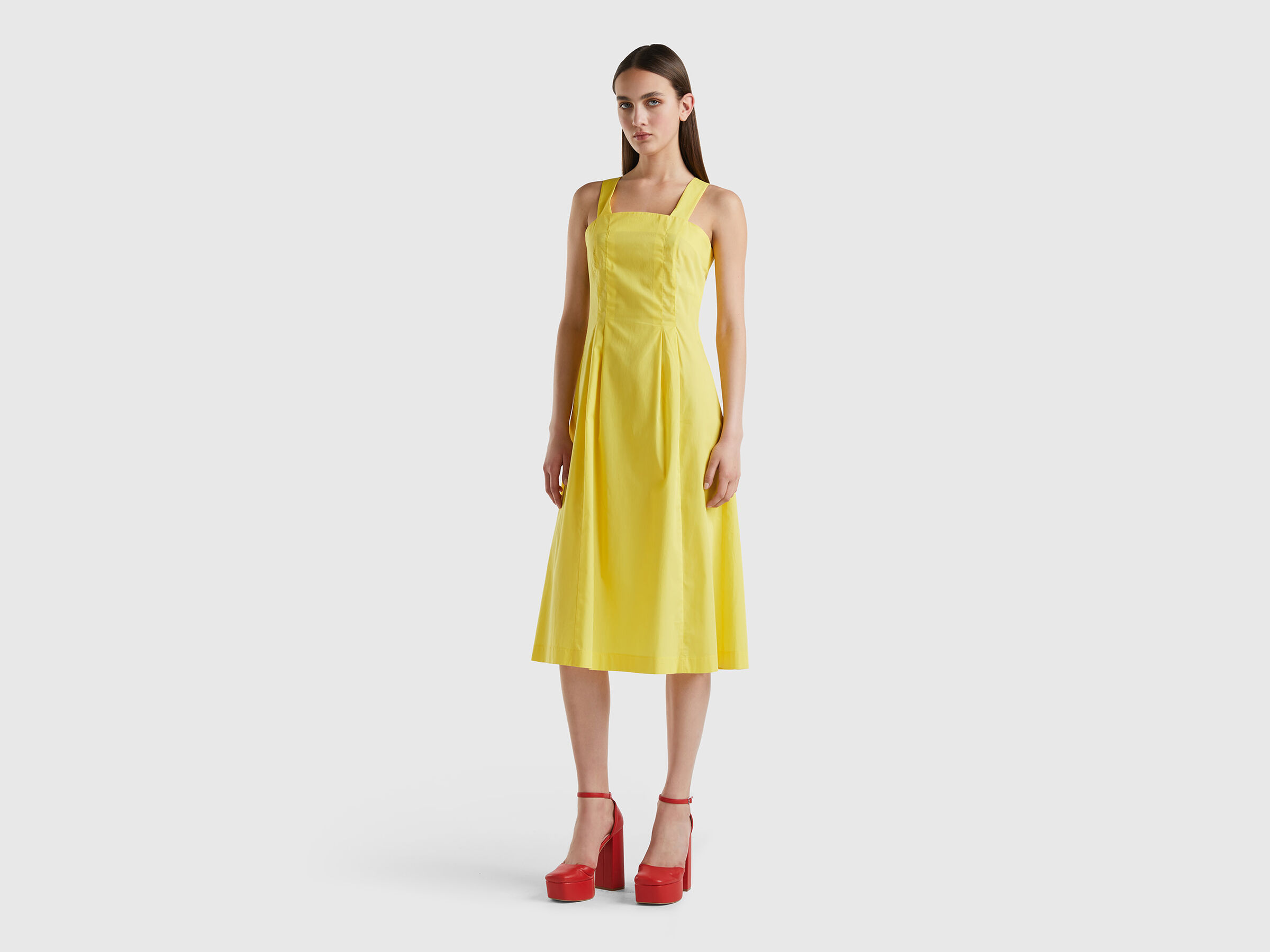 A lightweight cotton midi dress is a must-have for outdoor events in the middle of the summer. Pack summer midi dresses in Canada for your upcoming cruise or beach vacation. The lightweight materials flow with the wind, giving you a feminine look, and the comfortable materials keep you cool on even the hottest days. Choose a gray or white T-shirt cotton midi dress for casual summer afternoons, or spice up your wardrobe with a hot pink or bold red cotton midi dress for a night out with friends.
You can even turn a lightweight cotton midi dress into business casual work attire to add to your summer wardrobe. A button-up linen white or black midi dress with a tie belt paired with a blazer or cropped sweater is perfect for days at the office or meeting with clients. Cotton midi dresses can be as casual or dressy as you like. Enhance your style with a few accessories, such as a multilayer necklace or beaded choker.
Maxi Style
Can't choose between a midi or maxi style? How about a stylish summer dress with the long flowy design of a maxi but the length of a midi? Maxi dresses are incredibly comfortable, and you get that with a maxi-style midi dress. The shorter style of a midi dress is ideal for keeping your legs cool, and as a bonus, you can show off your shoes. Wear a sparkly sandal or wedge with your maxi-style midi dress, or wear a sensible pair of wedges.
With so many styles, designs, and fabrics to choose from, a midi dress is the perfect summer outfit go-to. Fill your wardrobe this summer with a diverse collection of midi dresses, and you're sure to be the most stylish and comfortable person at every event you attend.