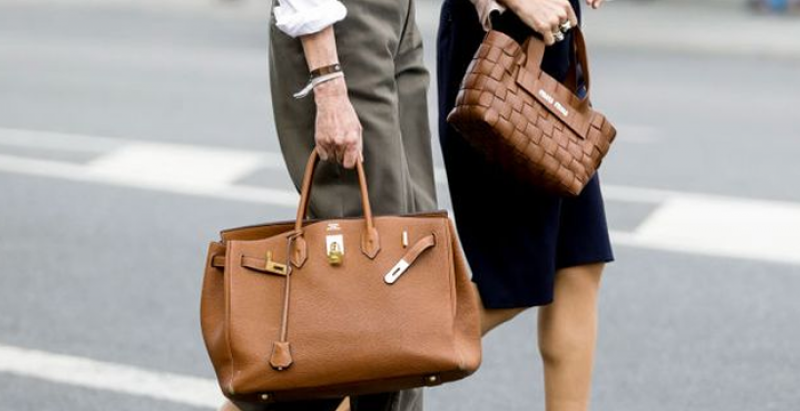 'Why would you buy pre-owned Chanel bags? They've been used!' Well, why not?
If you want a Chanel bag, but it costs way more than you can afford or are willing to shell out for any handbag, buying it pre-owned is the perfect compromise. It's the clever thing to do.
Why settle for less than the best when you can have the best for less?
That's right! Buying preloved designer bags may be one of the smartest fashion investments you can make this year.
From Chanel to Dior, Hermes to Louis Vuitton, the world of luxury designer bags is full of timeless, iconic styles. With a pre-owned option, you can get the same quality and sophistication (not to mention brand value) for a fraction of what the bag would cost if you buy it new.
Why Buy Preloved Designer Bags?
There are many reasons to buy pre-owned handbags, and the following are some of them.
1. Cost Savings
Let's be real – designer bags don't come cheap.
The newest edition of the large classic black lambskin handbag costs £7,550 on the Chanel U.K. website. Now, you have two options. You can buy that bag for full price or buy a similar (albeit a few years older) bag with a more affordable price tag.
You can save from a few hundred to a few thousand pounds when you buy preloved bags.
However, there are also some bags that can be more expensive when preowned than brand new. These bags are usually limited editions and, as such, are mostly out of circulation. Buying such bags is an opportunity rarely given, so designer bag collectors naturally pay a premium for rare collectors' items.
As a case in point, a Hermès Kelly bag in alligator skin was recently sold for $27,000 (approximately £22,350) in the resale market. That's around $20,000 (about £16,500), more expensive than what a brand new Hermès Kelly handbag costs in the store.
In this case, people don't buy preloved handbags for the savings but for some other benefit, which is discussed next.
2. Unique Finds
If you want rare or discontinued bags, you need to look in the pre-owned listings of bag resale markets.
Fashion houses can (and often do) discontinue bag lines.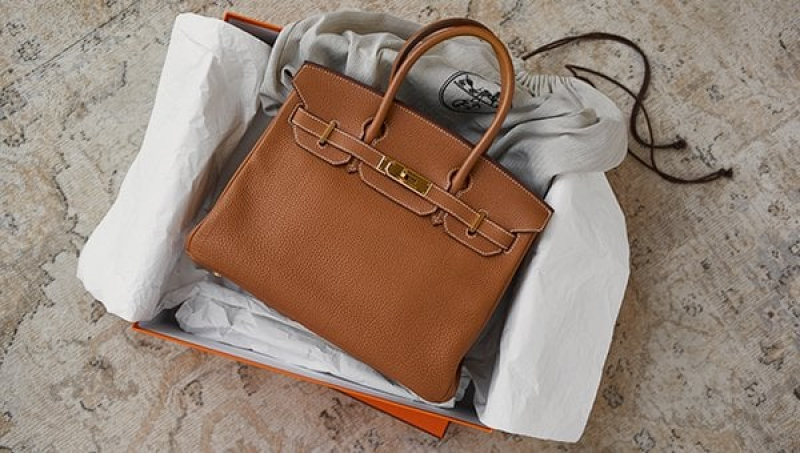 Examples include the Dior Diorama, Chanel Grand Shopping Tote, Louis Vuitton Pallas Clutch, Hermès Ile De Shiki, and the Balenciaga City Bag.
Designer brands also release limited-edition styles, producing only a fixed quantity of a specific design. Hermès is primarily known for its limited-edition Birkins, such as the Shadow Birkin and the Ghillies Birkin.
The Himalaya is a particularly rare and precious style, available in the Birkin and Kelly lines. Christie's even sold a 2016 Matte White Himalaya Niloticus Crocodile Birkin 25 with Palladium Hardware at an auction for HKD 3,000,000 (approximately £316,000).
That is nearly six to 10 times the price of brand-new Himalayan Birkin 25s being sold in boutiques, which Sotheby's estimates is between $45,000 and $65,000 (approximately £37,000 to £54,000).
If you collect bags or limited-editions or want vintage, discontinued items to complete your bag collection, you should check out preloved bag shops.
You should do the same if you are a fan of phased-out bag designs or are looking for something a little less common than the mainstream styles.
3. Timeless Styles
High-end designer bags are known for their timeless elegance. Certainly, their astronomical prices and exclusivity form a large part of their appeal, but it's undeniable that they generally have excellent quality and are exceptionally well-designed.
With proper care, a Louis Vuitton Speedy or a Lady Dior should last you decades of use, and their timeless designs will ensure they'll always fit in and never look old.
Therefore, shopping for pre-owned designer bags is an excellent way of obtaining ageless and timelessly elegant accessories.
4. Environmental Impact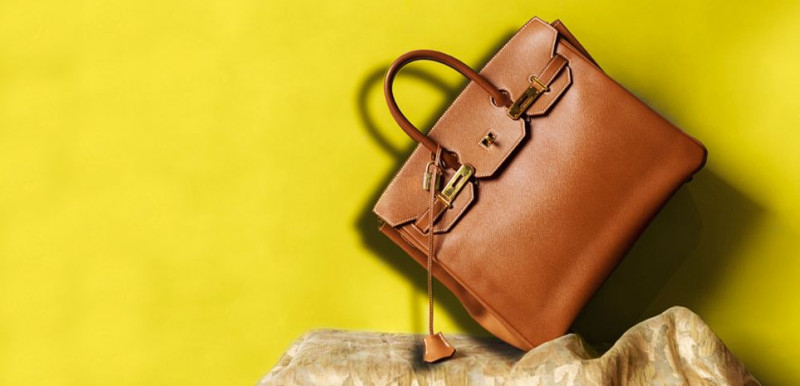 Did you know that fashion contributes up to 10% of the total global carbon dioxide output? This is huge, considering that it is more than the CO2 output of shipping and international flights combined.
Of course, the most significant contributor is fast fashion or quickly moving clothes and accessories, sold and used while on trend, and then forgotten and thrown away when deemed no longer fashionable. However, even designer bags, particularly leather goods designed to last a lifetime, still account for a portion of the fashion industry's greenhouse gas emissions.
Buying pre-owned bags is a small but mighty way to do your part for the environment. By giving a gently loved bag a second life, you're reducing waste and making a positive impact.
A bag that has lasted 20, 30 or 50 years has a relatively lower environmental impact than a bag that was used and tossed within one or even five years.
Furthermore, buying a bag the owner no longer needs or wants saves it from a landfill, where it will add to the world's garbage burden.
Tips on Buying Pre-Owned Designer Bags
Knock-offs are everywhere. If you don't want to waste money on a fake, heed these pre-owned bag shopping tips.
1. Do Your Research
Before shopping, make sure you have a good understanding of the designer bag you want, its features and what to look for when purchasing pre-owned.
You can scourfashion magazines and visit luxury mall outlets to see your target bag in person. This will help you spot any potential fakes and ensure you get a quality product.
2. Choose a Reputable Seller
Look for a seller with a good reputation, positive customer reviews and a clear return policy. Check to see if the seller is honest in its listings, mentioning defects and issues and including high-definition photos of the product.
3. Inspect the Bag Thoroughly
When you receive your bag, inspect it thoroughly. Check for signs of wear, damage and authenticity. If you have any doubts, don't hesitate to return the bag.
4. Consider the Condition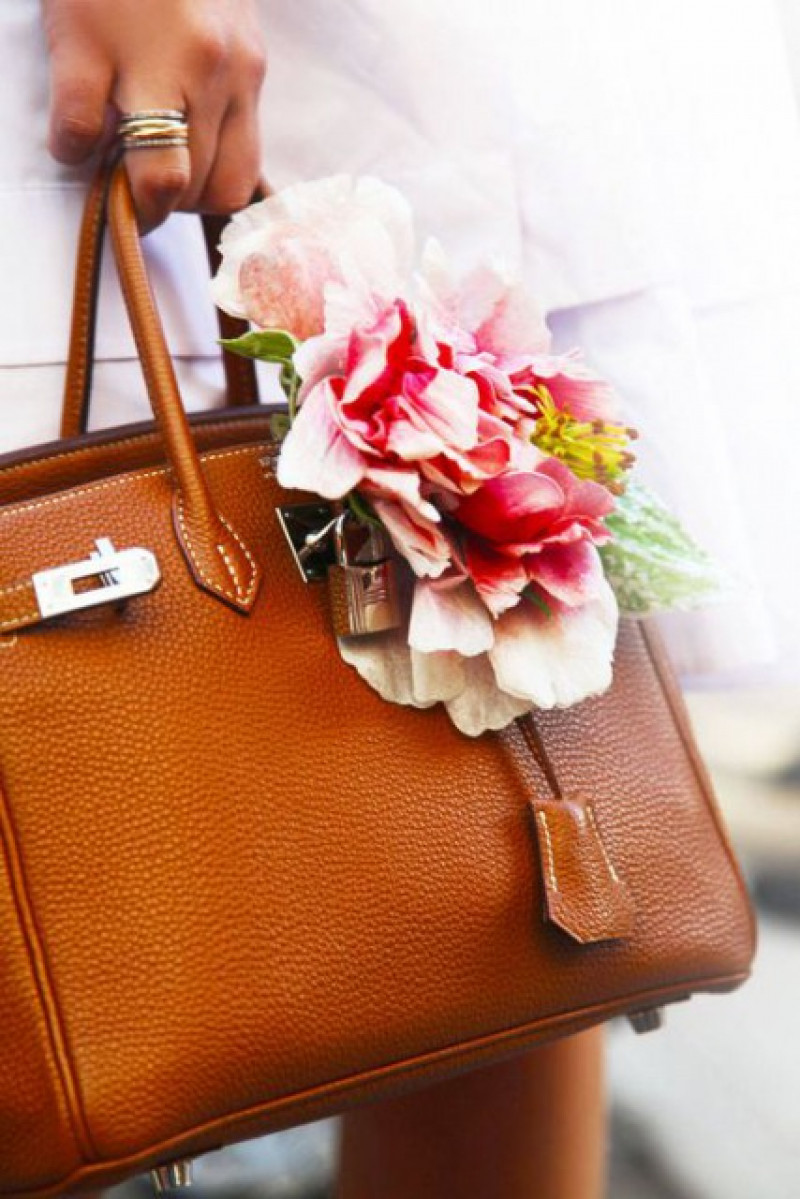 Preloved bags come in various conditions, from almost new to gently used. Consider your preferences and what you're comfortable with before making a purchase decision.
5. Check for Authenticity
Ensure the bag is authentic by checking for the designer's logo, serial number, tags, and other potential tell-tale signs. You may also ask the seller for a certificate of authenticity or consult an expert for verification.
Choose Pre-Owned Luxury Bags
Buying pre-owned designer bags is a fantastic way to elevate your style and save some money at the same time.
The benefits of opting for a pre-owned item are clear, from the lower cost to the reduced environmental impact.
By following the tips outlined in the shopping guide, you can navigate the pre-owned market with confidence, knowing that you're making a wise investment for both your wardrobe and the planet.