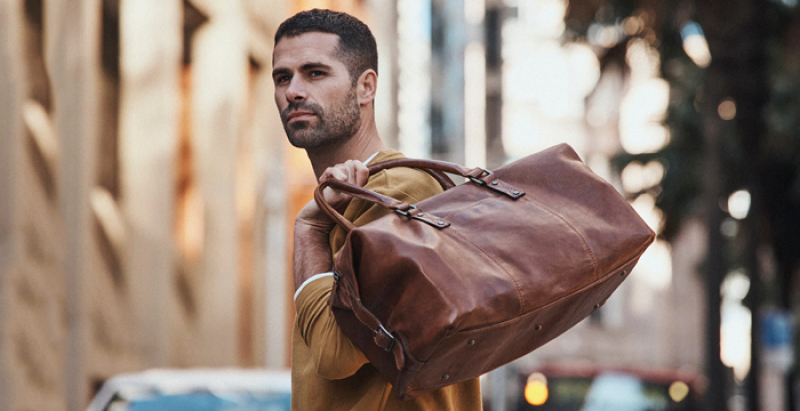 Getting the right branded duffle bag will make your travel easy. There are a couple of factors you need to consider when choosing the best duffle bag. You want to avoid ending up with a bag that will give in to pressure during your trips. You also want something stylish and matching your sense of fashion.
There are many market options, which will make your search more challenging. However, if you have time, we recommend doing intense market research to find the right duffle bag. Below are some handy tips for finding the best branded duffle bag.
Durability
Whenever you spend big on something, you hope it will last long enough and serve you well. The same also applies to duffel bags.
Review the type of material used to make the bag. Also, look at the stitches and the quality of other parts such as zippers and seams. A bag with strong seams, straps, and zippers will comfortably carry heavy loads before wear and tear kicks in.
Also, read reviews from other buyers. These reviews will give you an in-depth look at what you will get, especially if you buy the bag from an online shop.
The type of material will influence how long your bag will last. Leather and canvas duffel bags will last longer than those made from nylon. Both leather and canvas bags are more expensive, but the extra dollar is well worth it.
Also, when looking at the type of fabric, make sure it is easy to clean and maintain. Getting a bag that is waterproof will also be great if it is for camping and hiking.
The Price
How much are you planning to spend on the bag? Branded bags cost more than generic brands, especially if you are after bags from big brands such as Nike or Adidas. Nonetheless, expensive does not always guarantee quality. But you can also get high-quality branded duffle bags from RocketBags that are reasonably priced.
We recommend intense market research with your budget in mind here. Your budget will help you avoid overspending while also helping you get what's worth your money. So, ensure that you have a budget before shopping for a new branded duffle bag.
For price comparisons, you can also check out online shopping platforms such as eBay and Amazon. Prices will change depending on the size of the bag, material, and brand.
Size of the Bag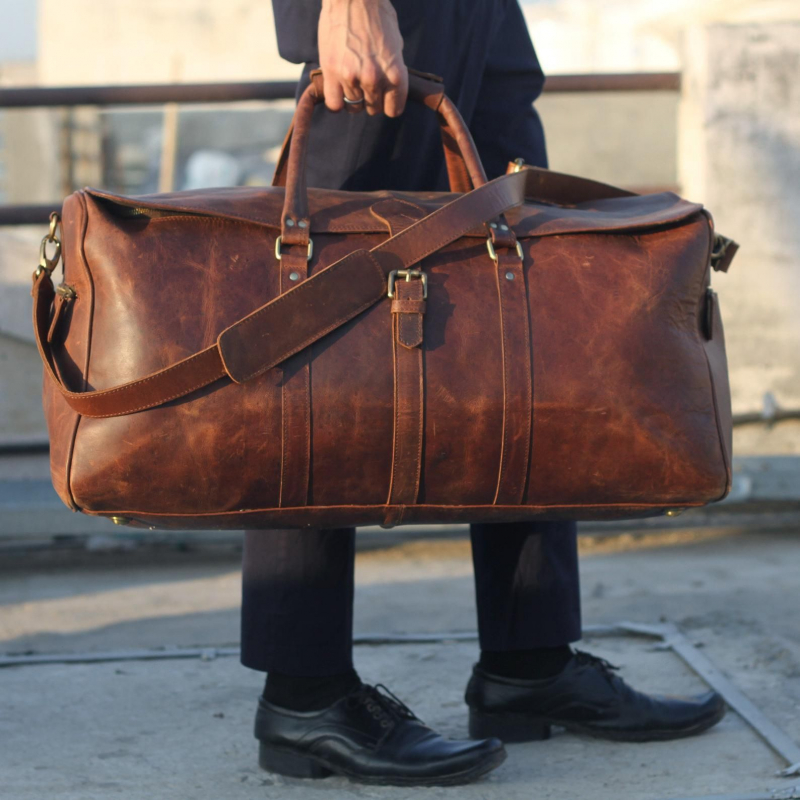 What are you planning to use the bag for? Is it for the holidays, or do you need something to carry your gym stuff? The answer to these questions will help you find the right size.
Also, when looking at the bag's size, check if it has compartments.
The compartments will help you during packing, making your stuff look neat and well-organized. This is very important, especially if you are a heavy traveler. A couple of pockets outside the bag is excellent for packing stuff you will frequently require, which is more of a time-saver.
A medium-sized bag will work well if you are a light traveler. In addition, it will not feel baggy and you can easily walk with it in crowded streets without too much stress.
Comfort is Important
As mentioned before, you don't want a bag that will make your travel plans a pain. If the bag does not have wheels, you will have to carry it. Here is why you should look at the straps and carrying options available on the bag.
Most duffel bags come with adjustable pairs of straps you can move to your liking. Make sure the straps have enough padding and the material is tough. Getting a duffel bag with back straps similar to a backpack is great as it will allow you to hoist your bag on your back anytime you get tired of carrying it with your hands.
Wrapping Up
Finding the perfect branded duffel bag can transform your traveling experiences. The good thing with duffel bags is that they are versatile, and even if you are not an avid traveler, you can use them for your daily activities such as packing your gym stuff.
The tips shared in this guide will help you shop for the right branded duffel bag without breaking the bank. Make sure you read customer reviews, especially if you are stuck on getting a branded bag. The reviews will give you a more in-depth look at what you will spend your money on.
We recommend checking out online shopping platforms for price comparisons and reviews. Also, ask friends and family for recommendations.