Imagine going out shopping for a date night, and none of the outfits look flattering. You have spent 2 hours trying out trendy plus size women's clothing, but something is missing. Time's running out, and you have to get something. What do you do now? As a plus-size woman, you must keep your body shape and comfort in mind instead of blindly running behind 2023 plus size fashion trends. If you are not comfortable with what you are wearing, none of the outfits will compliment you.
Don't worry if you are still lost! We have curated this list of the top 10 plus size fashion trends of 2023 to help curvy women like you choose the best fit for themselves. That's not all! This article also includes some must-have pieces to create a timeless capsule wardrobe for plus-size women. As a bonus, we have also dropped a few exclusive fall items to elevate your fashion game to a whole new level. Whether you have an hourglass, pear, or apple-shaped body, you are bound to find something for yourself at Curvesoul. Read on to learn more about how to find trendy plus size clothing.
Top 10 Plus-Size Fashion Trends of 2023
Even though your comfort is the most important thing to consider, following a few fashion trends never hurts anybody! Fortunately, almost all the fashion trends of 2023 suit plus size women really well. Here is a list of 2023 plus size fashion trends that you need to hop on right now.
1. Wrap dresses
Wrap dresses are one of the best plus-size fashion trends of 2023, with their sexy yet elegant aura. They allow you to accentuate your curves without much exposure, providing a flattering look.
Depending on your preference, you can go for a plus size wrap maxi dress or a floral wrap midi dress. If you are uncomfortable in a wrap dress and want something less revealing, you can opt for sexy plus size rompers and jumpers.
2. Bold prints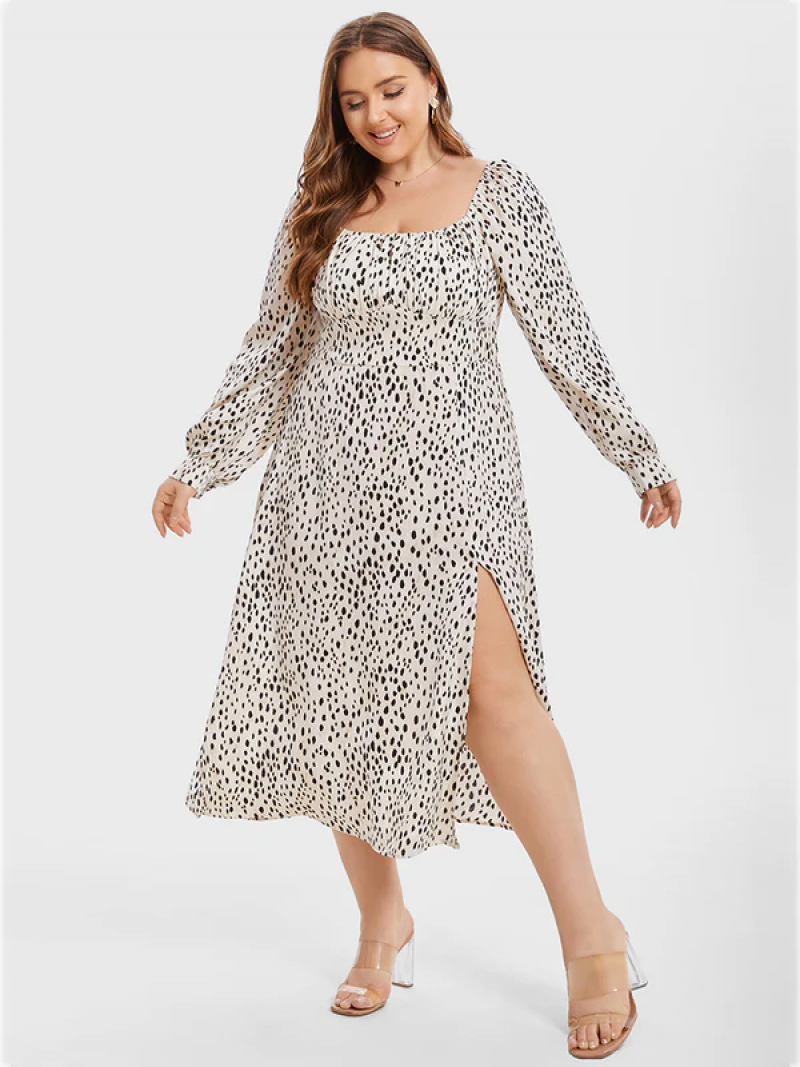 Fromplus size leopard dress to abstract prints, 2023 is all about bold prints. You can go for florals, animal prints, graphics, or geometrical prints, whichever feels like you. This ensures the patterns remain a focal point, making a statement and showcasing your personality.
3. Rich red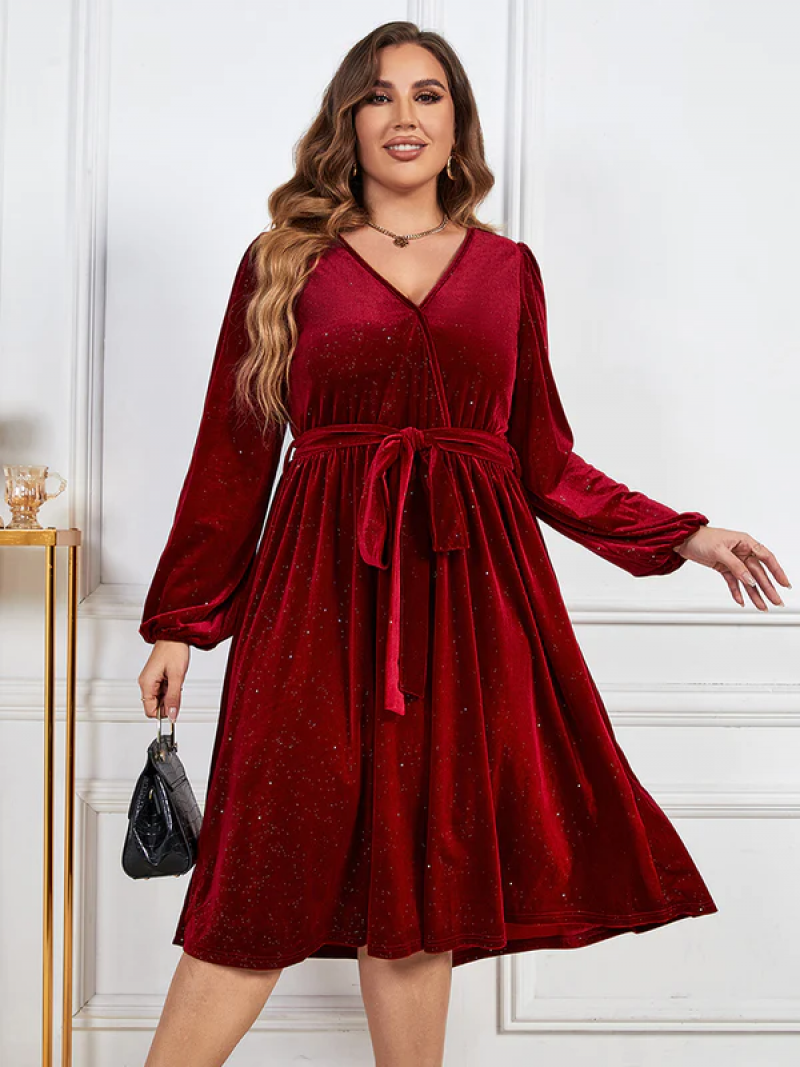 Deep, rich reds have been crowned the fall color for 2023. This power color attracts all attention to itself, making it an excellent fit for plus size women. Whether you are looking for plus size date night outfits or sexy plus size tops, you should definitely consider red.
4. Asymmetrical hemlines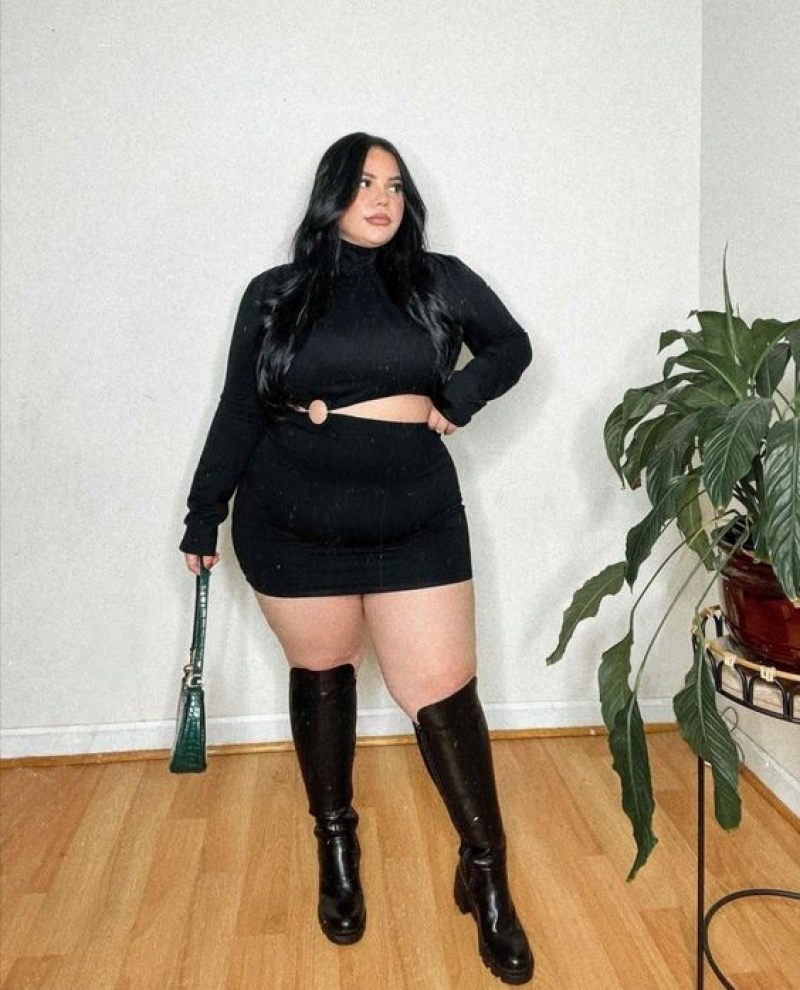 Source: trulynatty.com
Asymmetrical clothing, including interesting cutouts, off-shoulder, cold shoulder, and especially asymmetrical hemlines, have been all the rave in 2023. Thigh-high skirt slits, high-low hems, and one-shoulder tops are among the most popular asymmetrical trends you need to go through.
It allows you to highlight the curviest part of your body or make amendments according to your preference and comfort zone. You can dress it up or down by layering, adding accessories, or infusing contemporary with traditional looks.
5. Smocked and pleated details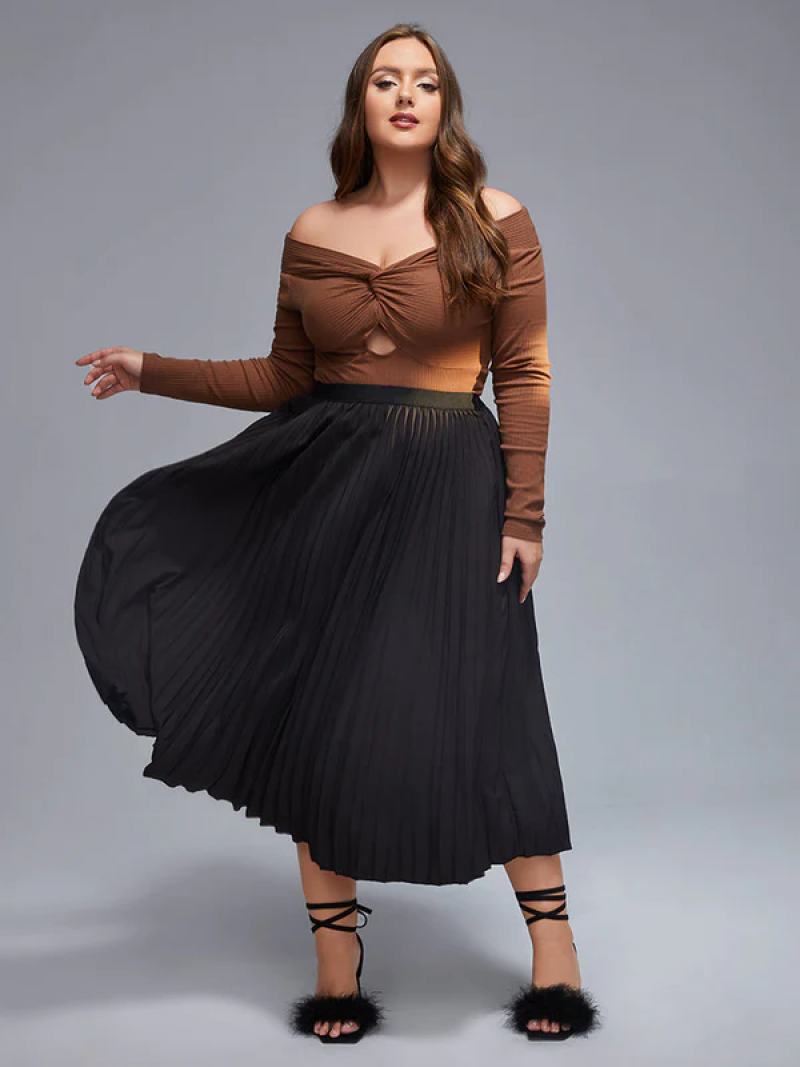 Dresses with smocked and pleated details have made a comeback for the better. Not only do these details provide a flattering silhouette, but they also accentuate your curves at just the right places. Instead of a smocked bodice, you can also opt for smocked sleeves since statement sleeves are the next big thing of 2023.
6. Lightweight, breathable fabric
If you find fashion trends uncomfortable, 2023 is your time to shine. Lightweight fabrics like chiffon, jersey, linen, and rayon have made a comeback, making fashion trends comfortable. Thick fabrics make you appear bulky, which is why this fashion trend has become quite famous in plus size women.
7. Statement sleeves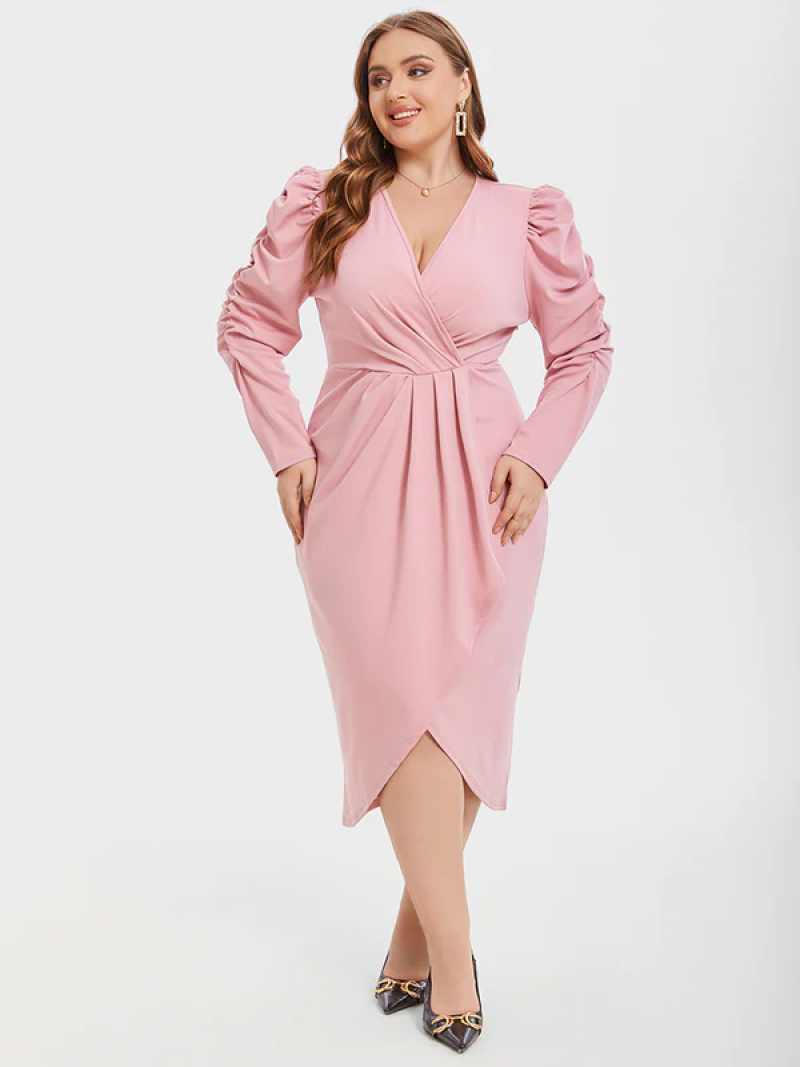 In 2023, you will see a lot of statement sleeves in both traditional and contemporary outfits. Aflutter sleeve midi dress or a plus size puff sleeve dress is an excellent way to hop onto the trend without overdoing it.
8. Lace clothing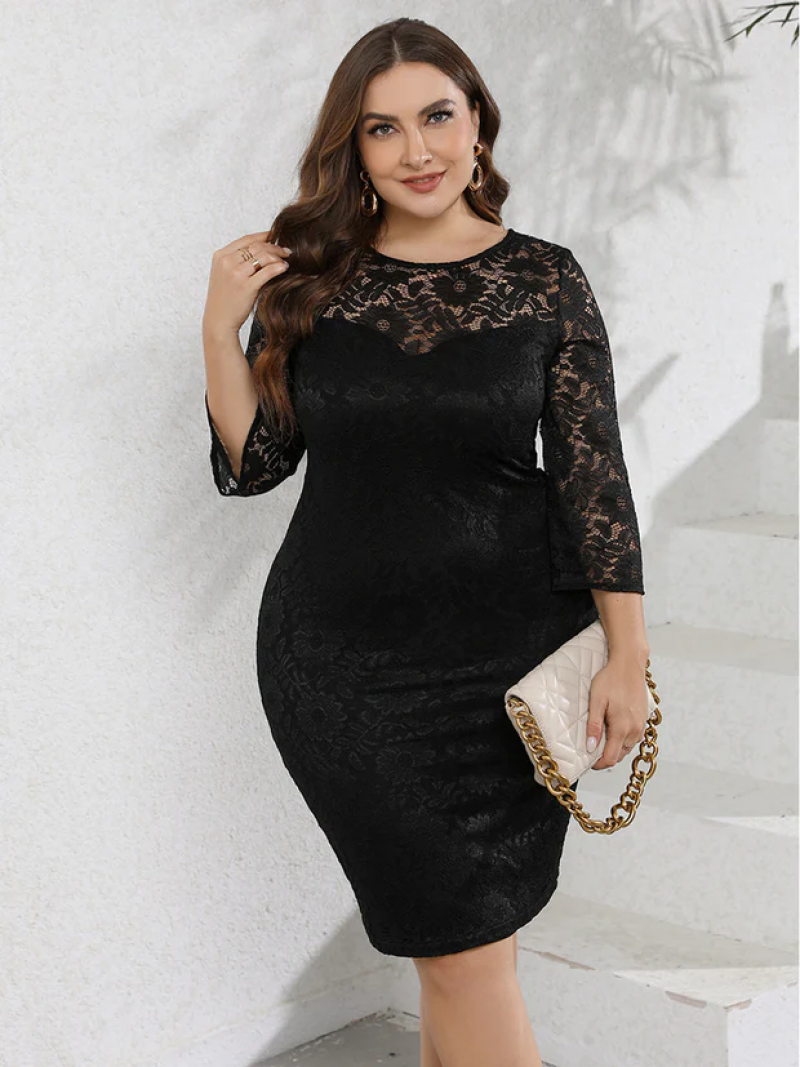 Lingerie-inspired clothing like slip dresses and corsets have become popular in 2023. However, we understand not many people are comfortable with it. But don't worry; we have an even better alternative for you. Lace clothing! Lace clothing, such as plus size lace jumpsuits and plus size lace cardigans, is an excellent option to participate in the trend.
9. Sweater dress
Sweater dresses look great on plus size women, given their versatility. You can wear them to casual strolls or formal meetings. Pair it with the right accessories, such as knee-high boots, scarves, and hats, and you are all set.
10. Denim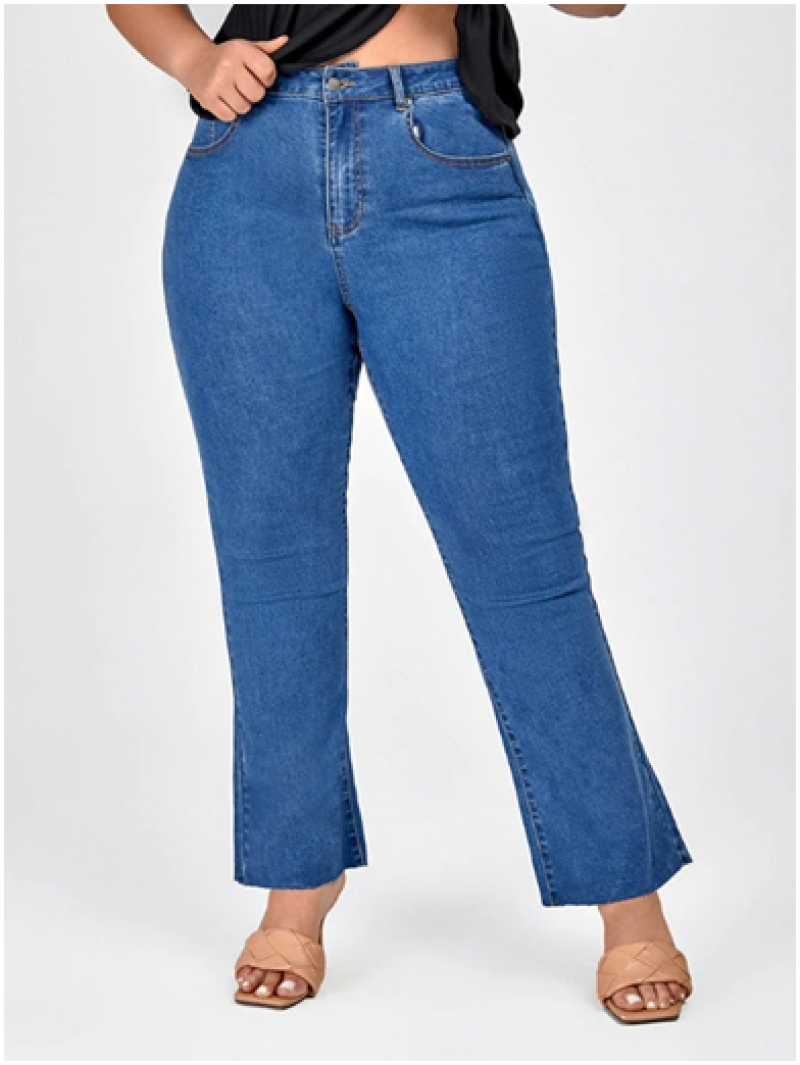 Denim jeans are already a staple in many wardrobes. However, the 2023 fashion trends are expected to bring back a lot more denim. This includes denim midi dresses, jackets, and even denim on denim. You can play with different denim washes or pair a button-down denim shirt with a plain white tee, denim jeans, and an oversized belt.
Must-Have Pieces for Plus Size Women
We understand how hard it gets to keep up with the ever-evolving fashion trends. Hence, it is necessary you have some timeless wardrobe pieces that you can layer or mix and match to look good throughout the year.
Do you know what the best part is? These pieces will never go out of fashion. Whether you prefer classy or groovy, these timeless pieces, including v neck tank tops and plus size black pants, will keep you sorted.
Let's take a look at some essential wardrobe pieces that you should definitely invest in.
1. Plus size bodycon dress
There is a general misconception regarding plus size women that they must always wear loose-fit outfits to look slim. Not only is this wrong, but also highly misleading. Extremely loose clothing makes you look bulkier.
If you are into a plus size bodycon midi dress or a plus size bodycon short dress, rock it with full confidence. Your curves are a perfect fit for a sexy bodycon dress. Make sure you choose a dark color to give a body-slimming appearance.
2. Flowy maxi dress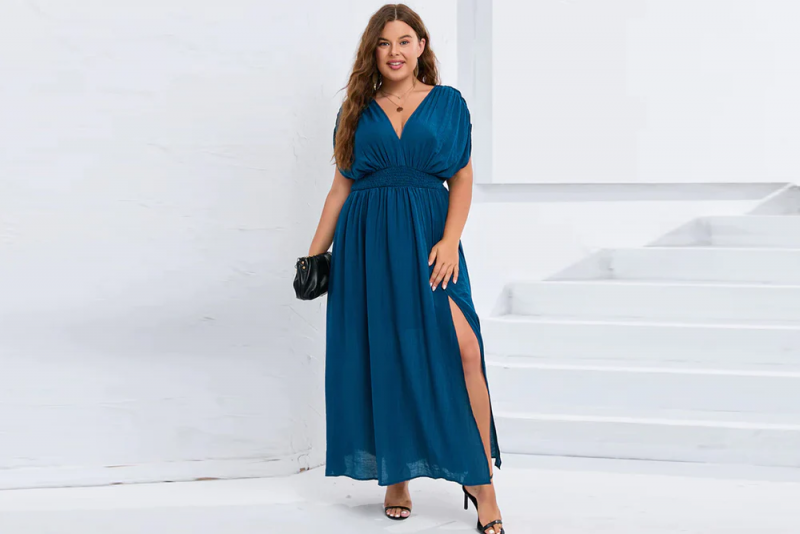 Who said sexy maxi dresses were not for plus size ladies? In fact, they look jaw-dropping on females with curves. Be it a floral plus size dress, or a sexy plus size party dress, you should definitely flaunt your curves in it.
Tailoring is the most crucial aspect of any outfit. Whether a dress looks good on you or not depends majorly on the tailoring and how you carry it. Make sure your dresses are tailored to your size; without any sagging or straining.
3. Mid-rise pant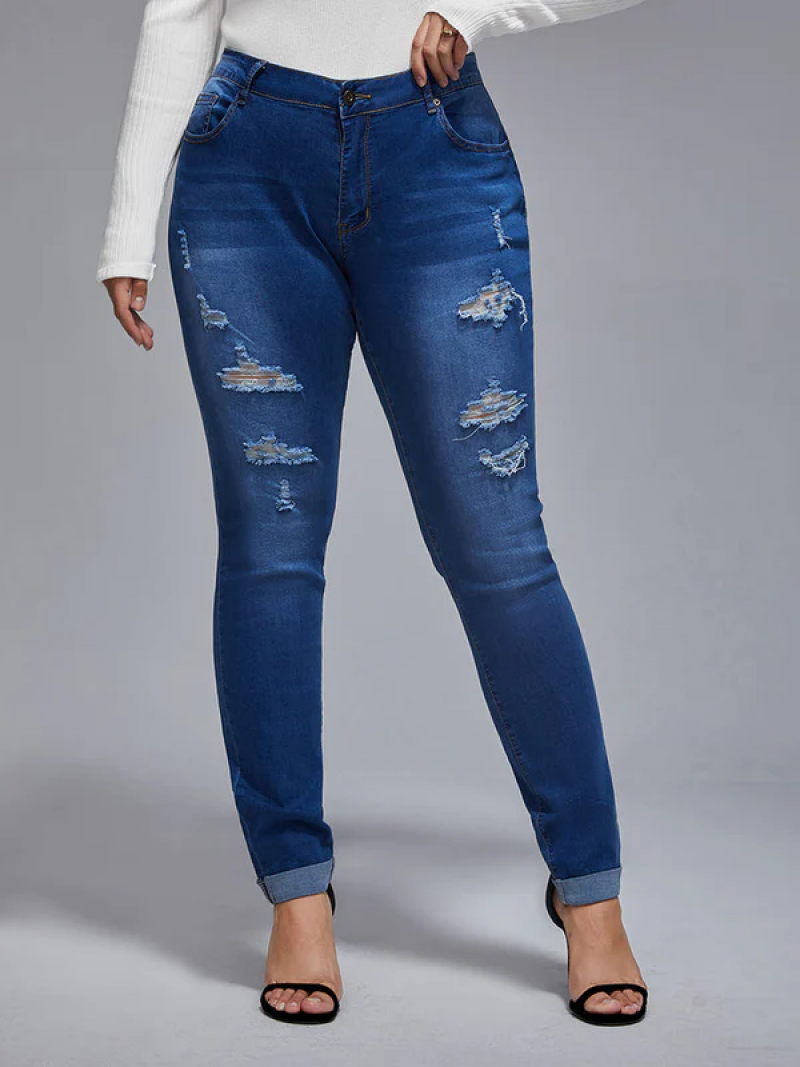 Mid-rise pants in dark hues, such as charcoal, black, grey, or navy, are a staple in every wardrobe. They work with every outfit, especially for plus size women, since it flattens the stomach and makes the legs appear longer.
Avoid going for low-rise bottoms as they attract all the attention to the belly region. Wait, there's more! Besides low-rise pants, you also need to steer clear of baggy jeans. Skinny-fit, mom, boyfriend, and wide-legged jeans look the best on plus size women.
4. V neck tank top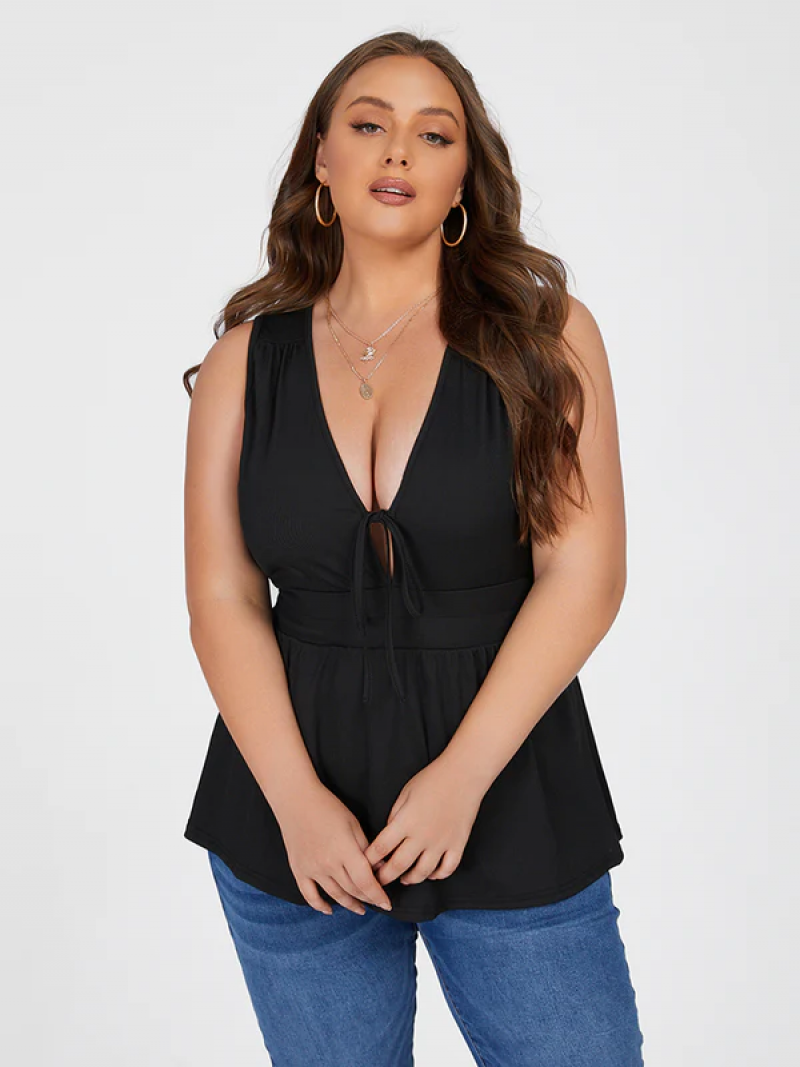 V necks work the best for plus size women with a wide bust. It gives an illusion of a thinner and longer neck that makes all kinds of outfits flatter your body. Hence, it is imperative you have a v neck a line dress or plus size v neck T-shirt in your wardrobe.
Besides the slimming effect of V necks on plus size women, it also makes your simple outfits look chic, thanks to the bust exposure.
5. Button-down shirt
A button-down shirt is a versatile piece of clothing that works every season. Choose a relax-fit or regular-fit solid button-down, and pair it with a T-shirt underneath. Not only does layering make you appear slimmer, but it also works great for the slightly chilly fall season.
You can also wear a button-down as is with rolled sleeves if you are going for a classic look. For a striped button-down, always check if the stripes are vertical or horizontal. Vertical stripes look better on plus size women, making their bodies appear elongated.
Final Verdict
With the ever-evolving fashion trends, it is impossible to hop on each. Thus, it is necessary to understand your style and always go for trends that make you feel comfortable. Remember, trends are made for you and not vice versa.
We included the chicest yet comfortable 2023 plus size fashion trends in this article to make it easier for you. You can also visit Curvesoul's website for many more options. We would love to hear your favorite 2023 fashion trend in the comments below.