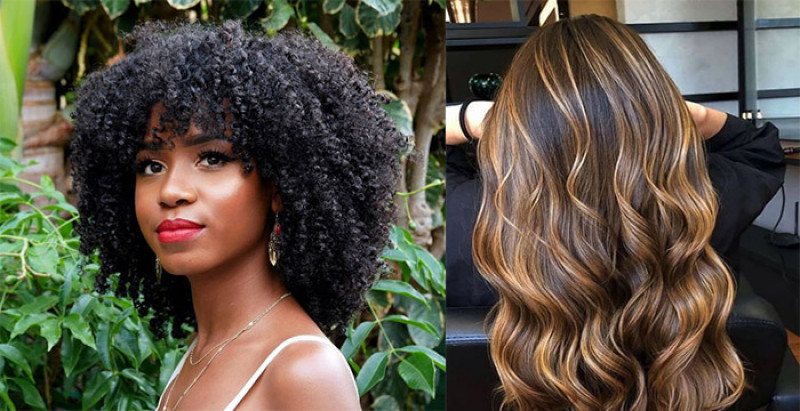 Searching for the perfect wigs for black women? Look no further! As someone who has struggled with my own curls for years, I understand the excitement that comes with finding the ultimate hair solution. From endless dyeing to relentless heat styling, my hair has seen it all.
But fear not! Wigs have become a game-changer, allowing us to embrace new styles while giving our natural hair the break it deserves. Today's wigs are a far cry from their artificial predecessors, boasting realism and versatility. With options made from human hair in various textures and shapes, the possibilities are endless. Even synthetic wigs have come a long way, offering an impressive range of styles.
Initially, the wide array of choices seemed overwhelming. Lace-fronts, frontal closures, glueless options—where to begin? But let me assure you, there's no need to be intimidated. I've explored them all and now I can confidently say that anyone can find their perfect match.
Ready to transform your look and embrace your natural beauty? Look no further than these amazing wigs tailored specifically for black women. From big, thick, coily hair to stunning braid-outs and tapered cuts, we've curated a list of top-notch wigs that will leave you feeling fabulous. Get ready to explore the best options:
Kinky 'Fro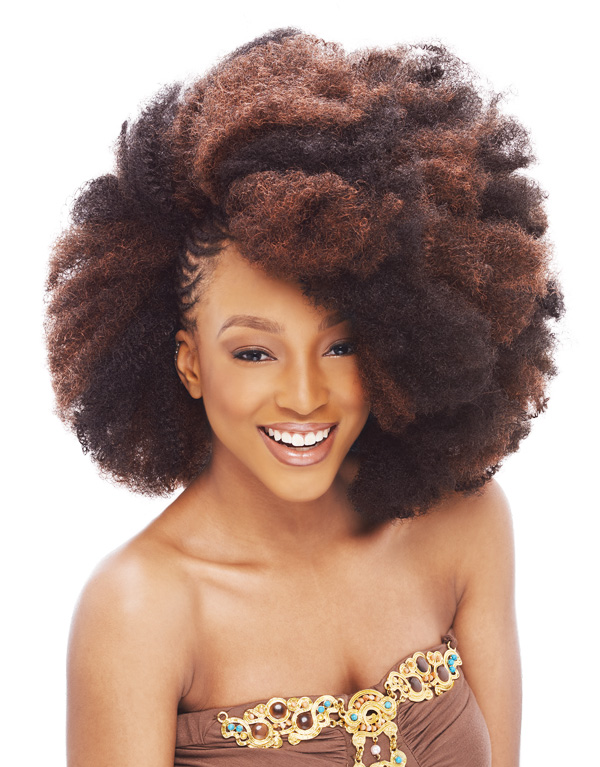 Indique sets the bar high with its full-coverage unit made of luscious virgin Indian hair. Get ready to unleash your inner queen and rock a stunning 'fro that commands attention. With options ranging from 10 to 22 inches, you can choose the perfect length to complement your style and personality. Embrace your natural texture and show off your beauty with this bold and empowering wig.
The Braid-Out
Fingercomber knows exactly how to capture the essence of your manipulated curls. Their high-density wigs offer a realistic replication of your beloved braid-out, giving you the freedom to switch up your look with ease. With an affordable price tag and a wide array of color options, you can find the ideal match to enhance your natural beauty. Embrace your curls and let them shine with this fabulous braid-out wig.
Bob Wig
Bob wig offer a trendy and fabulous look that exudes casual elegance. Their unique advantages make them a go-to choice for those seeking a versatile and low-maintenance hair option.
When it comes to achieving a flawless and natural-looking wig installation, HD lace has become the go-to choice for many. This high-definition lace material, also known as Swiss lace, offers a seamless and undetectable hairline that enhances the overall appearance of the wig.
TWA All Day
Natural Girl Wigs presents a premium kinky hair wig that celebrates the beauty of type 4B and type C curls. Whether you rock it shrunken or pick it out for added inches, this wig captures the essence of your natural hair texture. Feel confident and empowered as you embrace the versatility and beauty of your TWA (Teeny Weeny Afro) all day long.
Chunky Twist-Out
Big Chop Hair understands the desire for versatility and partial coverage. Their U-part wigs allow you to effortlessly blend your natural hair with the wig, creating a seamless and gorgeous look. With lengths ranging from 12 to 24 inches, you can enjoy the best of both worlds: the beauty of your natural hair and the added volume and length of the wig. Rock those chunky twist-outs and unleash your inner goddess.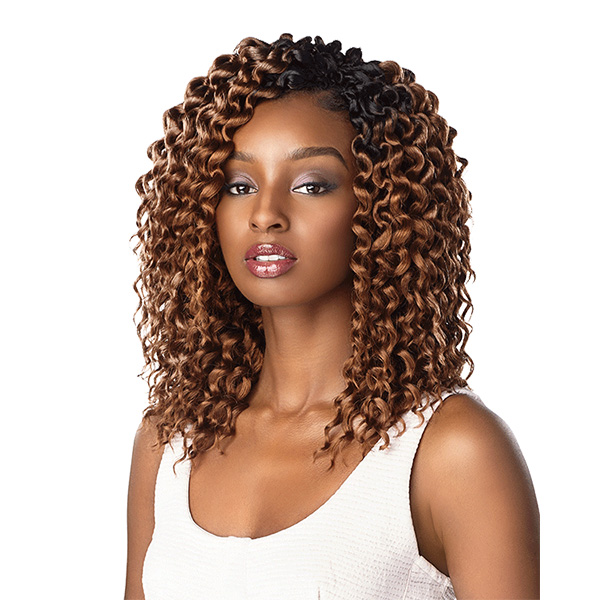 Ombré, Honey
RPGshow empowers you to become the creator of your own unique ombre wig. With the ability to customize everything from color to length and cap style, you can design a wig that perfectly suits your style and personality. Prepare to be amazed by the seamless lace front design, which ensures a flawless and natural look. Let your creativity run wild and embrace the beauty of personalized ombre.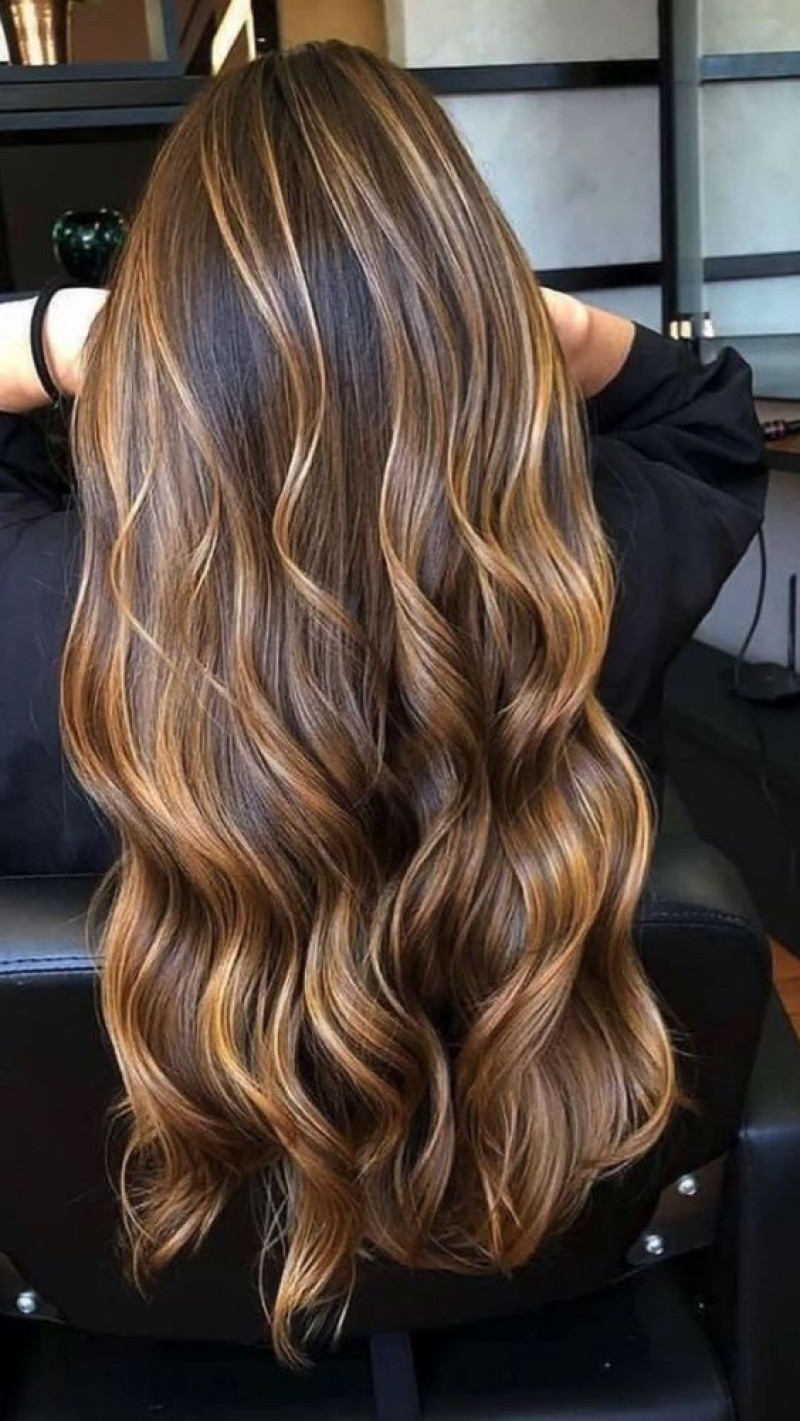 Chaka, Chaka Khan
Indique pays homage to the iconic musician Chaka Khan with their iKhanic line of wigs. Inspired by Chaka Khan's signature big and bold hair, these wigs allow you to effortlessly achieve that legendary look. Step into the spotlight with confidence and channel your inner diva as you rock a wig that exudes timeless glamor and style.
A Tapered Cut and Finger Coils
Elevate your style with an affordable unit that offers a tapered cut, stunning two-tone color and captivating finger coils. Step into your power and show the world your fierce and bold personality with a wig that is as unique and captivating as you are.
Partly Picked-Out
Nia Wigs presents a kinky, textured wig that adds a touch of definition to your look. Style it just like your natural hair and choose from various lengths to perfectly suit your preferences. Embrace the beauty of a partly picked-out wig that enhances your natural texture and gives you the freedom to express your individuality.
FAQs 2023
1. Can I style the wig just like my natural hair?
Yes! Most wigs for black women are made with 100% human hair, allowing you to style them just like your own hair. You can curl, straighten and even dye the wig to match your desired look.
2. How do I choose the right wig length?
The right wig length depends on your personal preference and style goals. Consider factors such as your facial features, body shape and the overall look you want to achieve. Experiment with different lengths to find what suits you best.
3. How long does a wig typically last?
With proper care and maintenance, a high-quality wig can last anywhere from six months to a year, or even longer.
4. Can I wear a wig while exercising or participating in physical activities?
Yes, you can wear a wig while exercising or engaging in physical activities. Opt for a wig with a secure fit, such as one with an elastic wig cap or combs, for added stability. Additionally, consider using wig grips or adhesives to ensure it stays in place during movement.
5. How do I take care of my wig to ensure its longevity?
To maintain the quality and longevity of your wig, it's essential to follow proper care instructions. This typically includes gentle washing with wig-friendly products, conditioning and air-drying. It's also important to store the wig on a wig stand or mannequin head to preserve its shape when not in use.