The plus size fashion industry has been constantly evolving in recent years. There are more elegant and chic pieces than ever for curvy women. Don't wait to take a look at the best ideas to draw inspiration and discover the trendy look for curvy women! Trendy look for curvy women Know first that it is better to learn how to layer clothes, to associate accessories so that your look is elegant and versatile. Having a neutral scarf or investing in a nice leather jacket can make a huge difference, while keeping your wardrobe trendy and functional. Remember to opt for comfortable and versatile pieces that you can wear in different ways.
Outfit for curvy women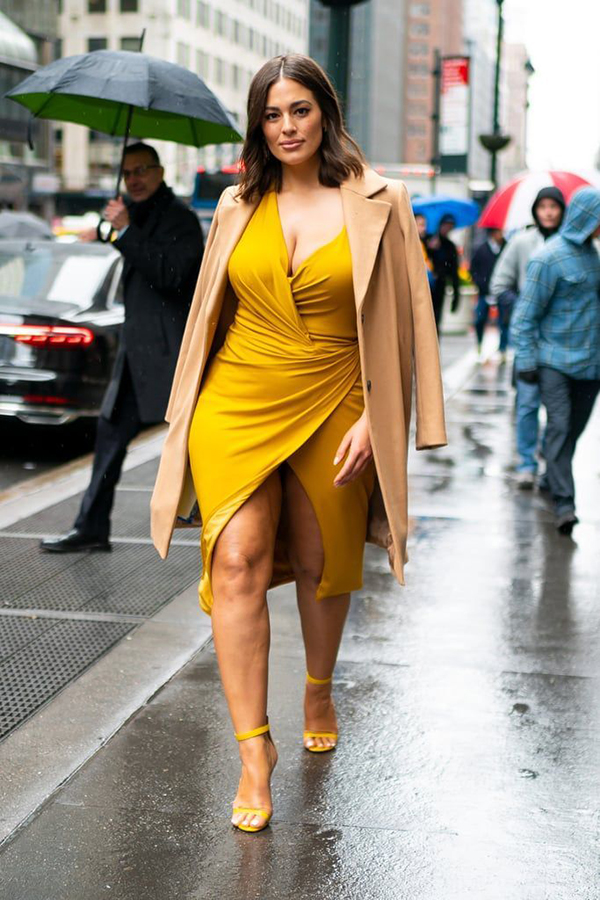 If your style is more casual, bet on a leather jacket with jeans or jogging pants that create a flattering shape on curvy figures. Or, consider putting on a knit ensemble and pairing it with comfy sneakers. If you prefer something more timeless and sophisticated, feel free to try a plaid cape and flat riding boots for a cool outfit. Don't forget to throw on a chambray blouse and high-waisted jeans or leggings, as well as a satchel to complete the equestrian-inspired look.
Trendy look for curvy women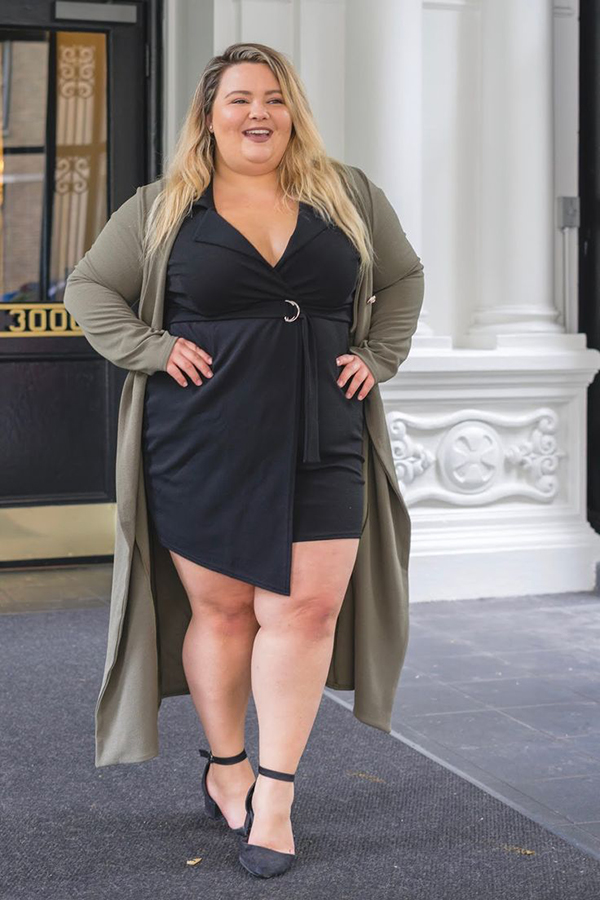 Dare to don a leather moto in a jewel tone color to elevate your everyday look of jeans and sneakers. Pair it with a sweatshirt or t-shirt and stretch jeans. For a professional look, opt for a quality blouse with slim pants and ballet flats. Add a light trench coat or coat depending on weather conditions. Note that a fitted tweed blazer, worn with high waisted jeans and a 90s inspired baguette bag will make you look chic.
Dress for round woman with belly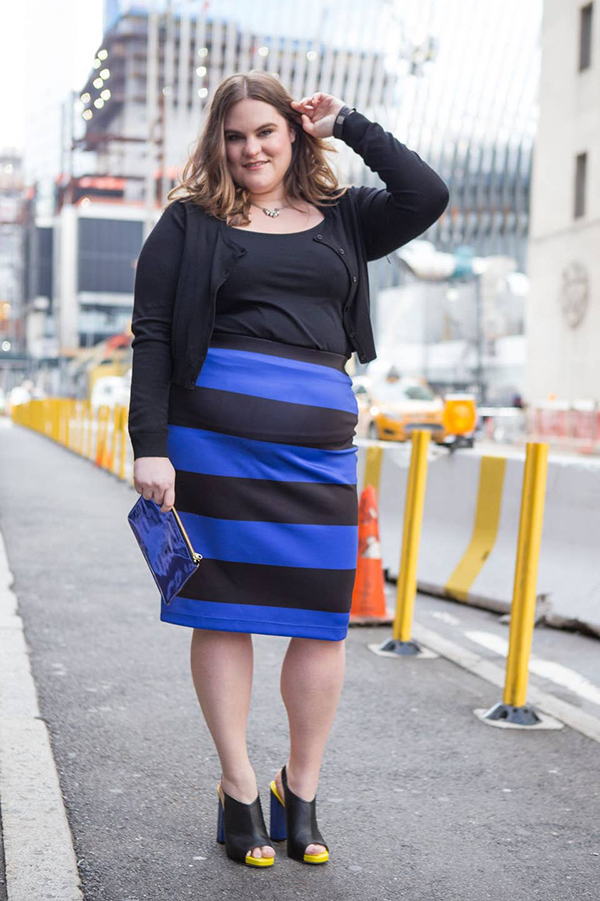 Rather than focusing on camouflaging your midriff, consider drawing attention to your best features. Take into account that the wrap dress is a must-have in the capsule wardrobe because it is flattering on all body types. When it comes to dresses that help hide the belly, empire dresses come out on top. This model draws attention to the smallest part of your torso. The rest of the dress has a flared A-line cut that helps camouflage the problem area. The trapeze dress is another variant that allows you to hide the belly. Opt for a midi length to emphasize the shoes. Note that pleated dresses are not only pretty but they lengthen the silhouette, while camouflaging the belly. Don't be afraid of patterns and prints as they can hide the belly too. Wearing prints is also an easy way to add bright colors to your wardrobe.
Dress for curvy and petite women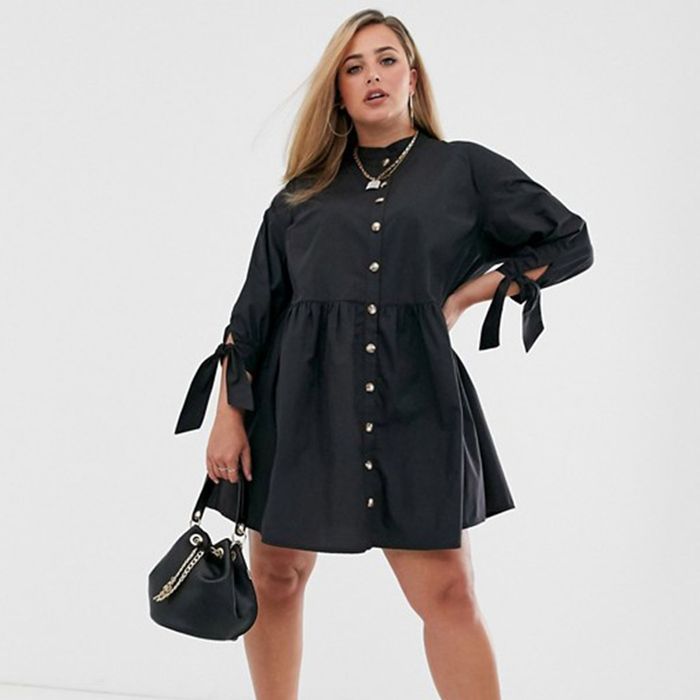 Take into account that oversized dresses are not the best option if you are short and curvy. However, dresses that have defined cuts, such as V-neck dresses in chiffon, can be your best allies. Bet on dress models that highlight your waist, which creates a slimming effect. In this way, the eye will be drawn to this part of your body. In addition, these dresses lengthen the silhouette. Pants for curvy and petite women Know that the most flattering pants are those with a high waist. Whether it's a pair of jeans, pants or skirt, bet on the high waist. There are two reasons why the high waist is so flattering for women who have curves and are small in stature. First, the high waist can create the illusion of longer legs. Second, high-waisted pants or jeans can camouflage the belly.
What jeans when you are small with thighs?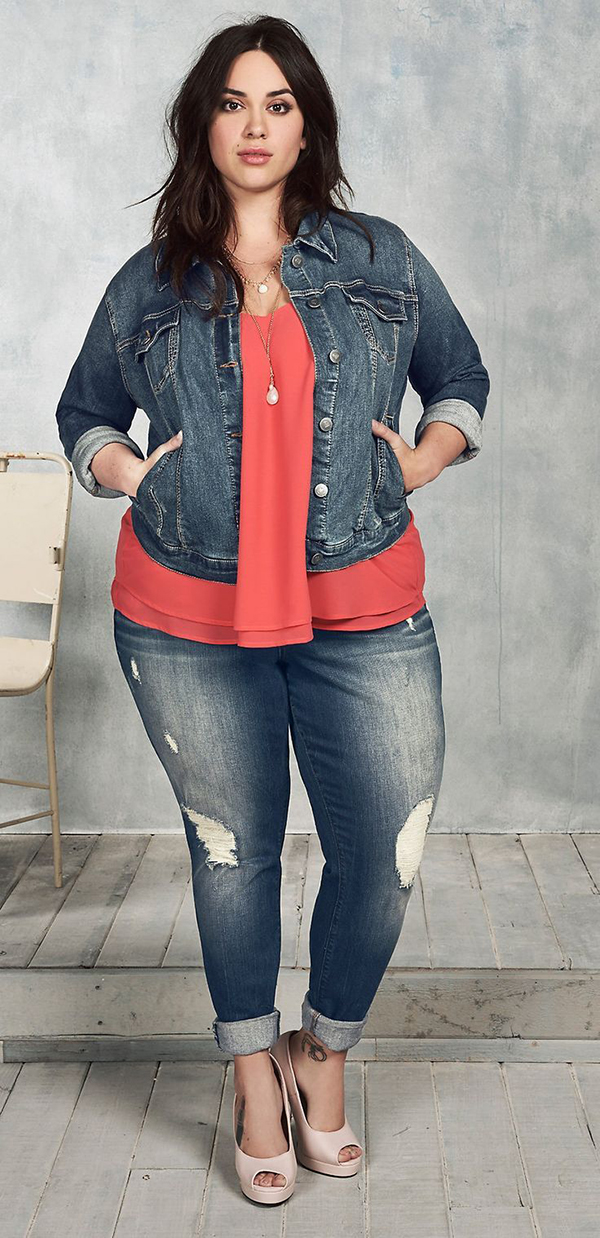 You probably already know that black is the most slimming color. The best jeans for big thighs should have a slimming effect on the legs. You can opt for black jeans or dark wash jeans to slim the thighs. Try pairing dark jeans with a lighter top for a double slimming result. Note that the jeans should have a fade in the center of the leg, which will make your legs look slimmer and longer. Know that mom and bootcut jeans are flattering for women with big thighs.
What skirt when you have belly and hips?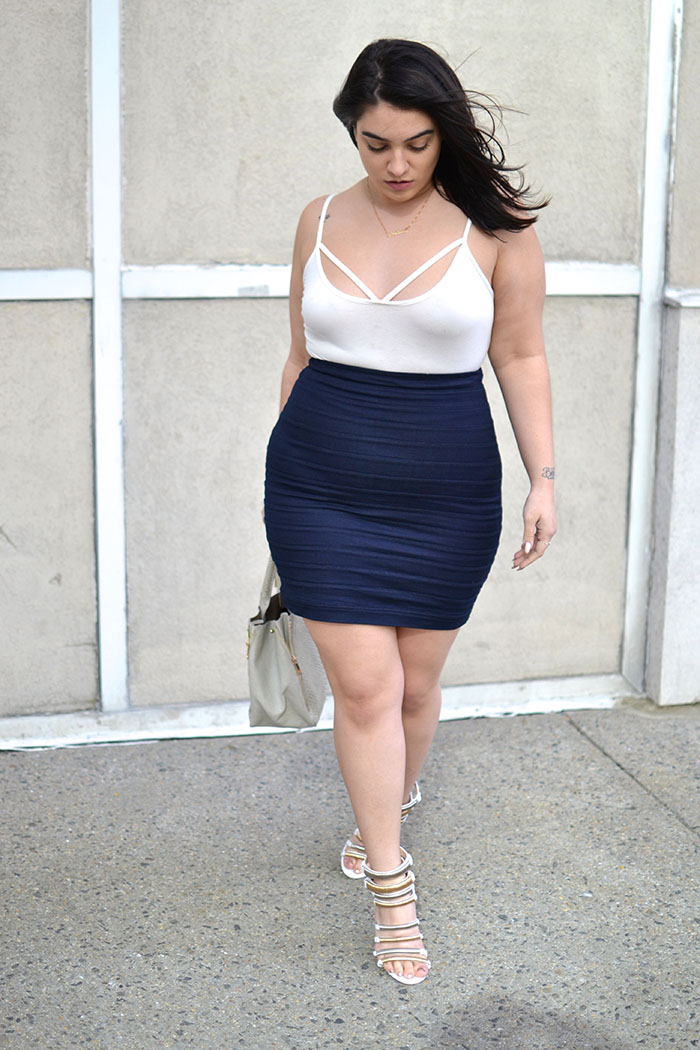 Be aware that tiered, flared or bubble skirts are great for hiding problem areas. Bias skirts to the knees, A-line skirts, pencil skirts and flowing skirts all look great. Avoid ruffled skirts that will bulge the belly area, as well as short skirts that will only highlight the problem area.
What top when you're short and curvy?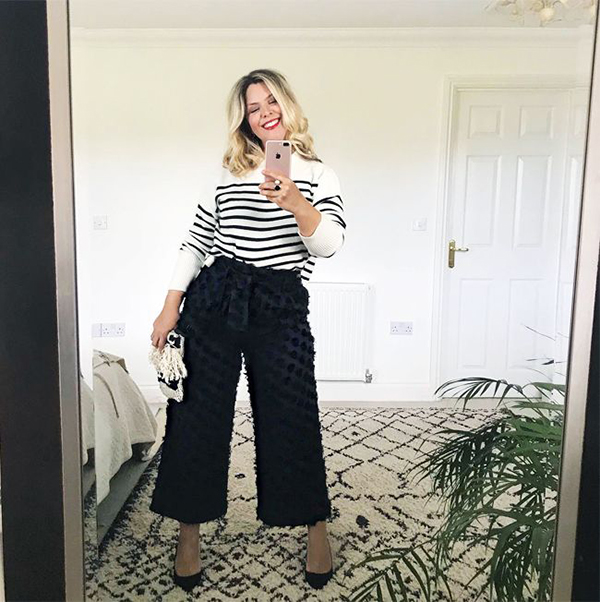 Note that V-neck tops are ideal for petite and curvy women as they draw the eye from the shoulders to the waist. Consider pairing such a top with an A-line skirt or jeans. Balloon-sleeved tops flatter petite and curvy women too. However, when wearing puff sleeve tops, remember to balance them out with fitted pants or skirts. Consider emphasizing your waist with a belt. Choose smaller handbags that complement your outfits in a natural way.