Writing letters has partially fallen out of favour in digital communication. Nowadays, most individuals only communicate professionally through text messages and emails. Nevertheless, we continue to send each other Christmas cards to express our congratulations on various occasions. It's also typical to include a card with a gift.
Despite its declining popularity, letter writing is still an everyday activity and because of this, exceptional events like weddings undoubtedly need particular consideration. The day of your wedding is fantastic, emotional, and so much more! Writing wedding letters is a beautiful method to convey your thoughts that are difficult to put into words. Some people are not naturally gifted at writing letters, which is acceptable! It doesn't have to be, in actuality! You may write a letter about whatever you like. Our greatest wish is that everything you write is accurate and true to who you are. On one of the most important days of your partner's life—their wedding day—we'll go over some advice in this article to help you compose an incredible letter for them.
What A Wedding Letter Is, And Why It's Important To Write One?
Wedding letters are an excellent way to convey your sentiments for someone on their wedding day. The bride and groom's friends and family may find it difficult to express their emotions or reveal many surprises on their wedding days since they are such emotionally charged occasions. Here are seven justifications for asking your prospective husband for a wedding letter.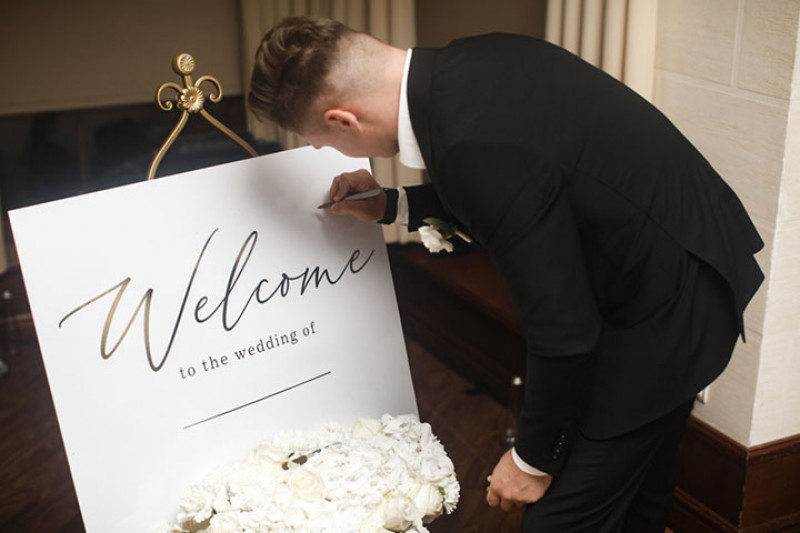 You may express your last-minute feelings with wedding letters without wiping away your makeup.
The letter is a heartfelt and loving memento of the occasion.
Any present you give your wife on the morning of your wedding may accompany your letter.
Your videographer could ask you to read the letter aloud so they can record the audio for your highlight reel if you have one. Having the audio of the letters ensures that your movie has a compelling, original plot that expresses your love for one another in no uncertain terms.
During your first meeting, letters are something to read and share.
A letter is an ideal way to express your unique dedication to your spouse on that particular day, even if you aren't writing your vows for the wedding. You may express yourself precisely with humour, inside jokes, personal anecdotes, and other elements.
Additionally, it's a quick method to soothe and relax your spouse, who could feel a little anxious before the ceremony. Nothing makes you feel better than learning why your fiancé can't wait to wed you!
What Is The Ideal Length For A Wedding Day Letter?
The length of a wedding letter for your spouse to read should be between one and five minutes. Whether you include a lot or a little information is entirely up to you. However, if you are writing on little paper, you may have three or four pages. We advise sticking to one page. You may make it adorable by giving it a lipstick kiss, or you can go all out and have a wax imprint produced of your initials in the future. Make the letter unique to you by giving it significance.
What To Include In Your Marriage Proposal Letter To Your Partner?
Your wedding letter should be an accurate reflection of who you are. But since we recognize how challenging it may be to begin, we have developed an essential guide for writing the letter. Remember to personalize it by adding your flair or making some little changes.
Share your feelings and any thoughts you are having with your partner. Today is a fantastic time to express your expectations for the day and your most anticipated activities with them on this beautiful occasion. Please share a few of your wedding-day aspirations with your spouse so they can be motivated for what is ahead.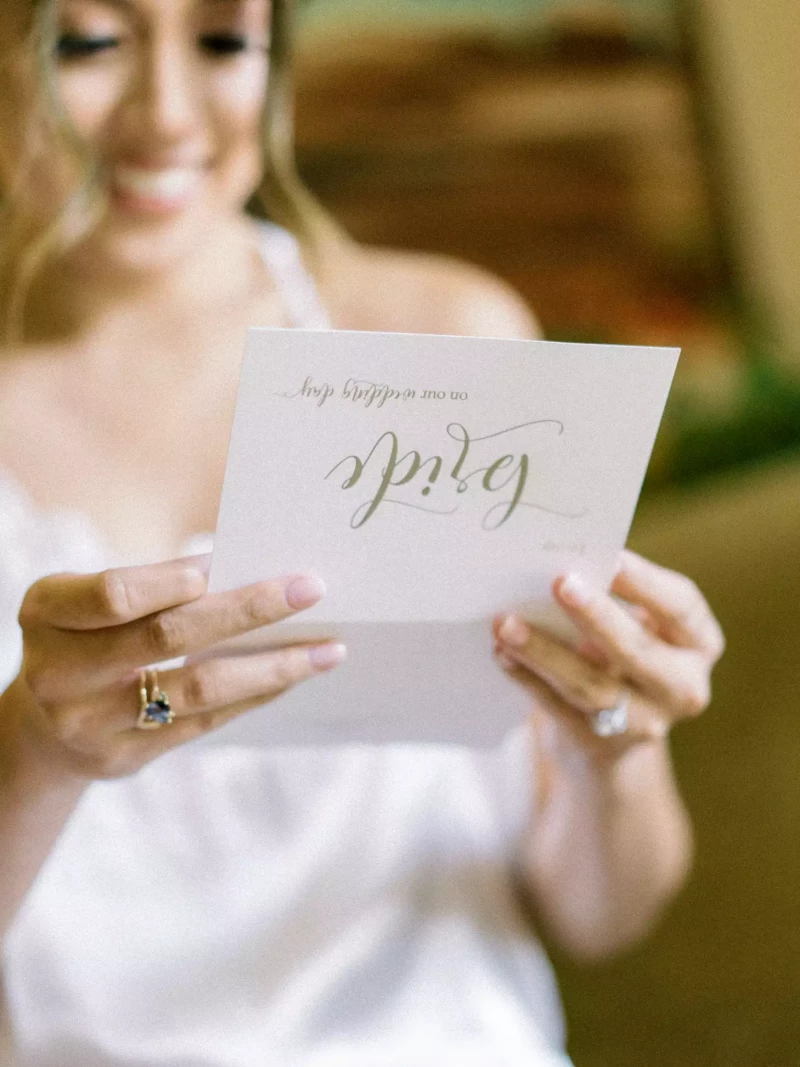 SYou may express your last-minute feelings with wedding letters without wiping away your makeuphare some "wedding day advice" with your spouse, such as advising them to weep as they watch you walk down the aisle or to hold back their laughter to avoid snorting. They may laugh or cry easily by doing this. In any case, enjoy yourself a bit.
Share a memory of the first time you fell in love.
To write a letter to your future spouse on your wedding day, remember the events that made you fall in love with them. Remind your lover of your unwavering love for them and that you want to spend your whole life with them. If you want to make your letter gooey and buttery, here is a fantastic place to start. Every detail is small to mention since you and your spouse have particular reasons for loving one another. Do you recall the precise moment you realized the person you were marrying was the right one for you? It may have occurred on a particular day, in response to something someone said, or as a result of a series of events that occurred over time. Your spouse will see the earliest moments when your love first ignited and how much it has developed and grown when you reflect on those memories as you approach the wedding day and reflect on how beautiful your relationship is.
The future promises you offer in a letter you wrote to your spouse on the morning of your wedding will be one of the things they enjoy reading the most. Some of these may be reserved for readings during the ceremony, but they let free by making some ridiculous promises, like letting them watch Sunday and Monday night football.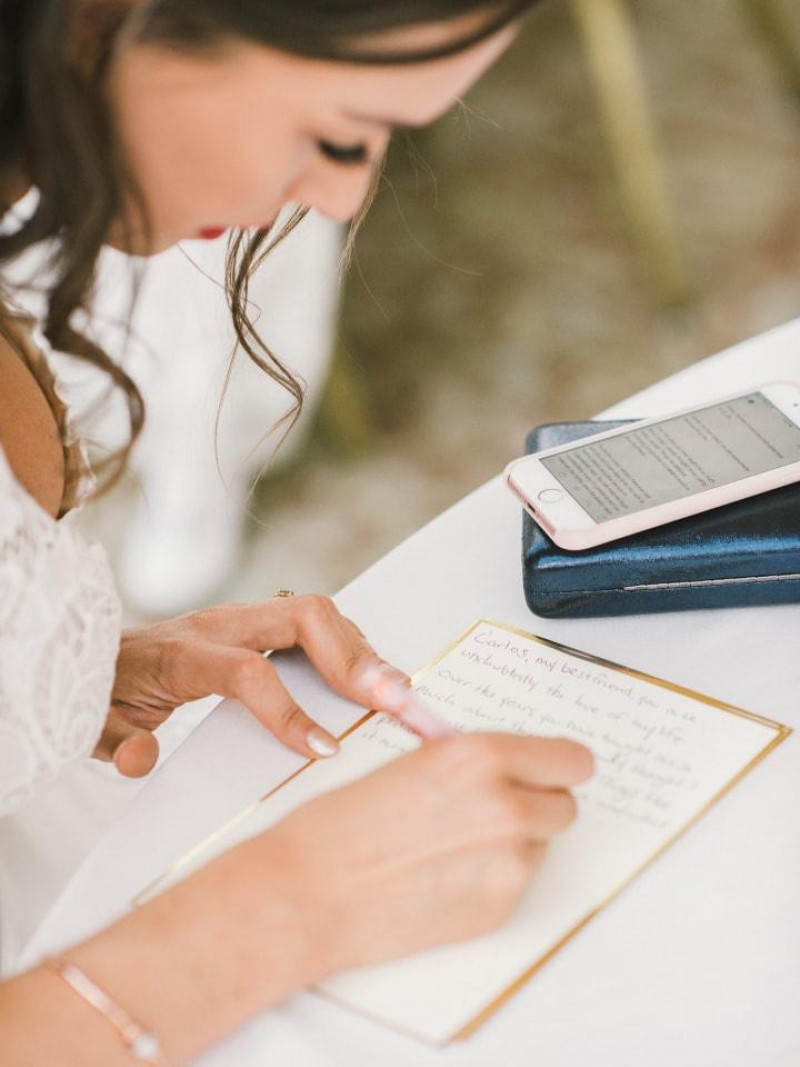 Some Writing Suggestions For The Wedding Day Letter
Include Little Details and Speak From the Heart. Share your feelings, why you love your partner, and what you look forward to when you are together.
Prepare in advance and make a list of everything you want to include. Make a rough plan or decide which tales you wish to have. By doing this, writing the letter when the time comes will be more straightforward.
When you have an idea for a sentence, please write it down. A little notepad to capture your thoughts should always be carried along since inspiration may strike any moment.
To finish the letter, schedule some quiet time. Although it is simpler to put off anything until tomorrow, it will likely be put off unless we sit down and prepare it. Decide when you will compose the letter, clear your calendar, and put all other activities on hold.
How May Dubai Court Marriage Assist You?
No matter their origins, countries, or religions, inhabitants of Dubai are eligible to be married in a Dubai court. The Emirate's official body issuing marriage licenses is the Dubai Court Marriage Section. Muslims may also have their weddings in a Sharia Court or at home with a licensed religious officiant. people who need legal counsel and support since Court marriage in Dubai may be a complicated and drawn-out procedure. staff at Dubai Court Marriage is well-known around the nation as the foremost authority on court marriage without a witness and marriage in the United Arab Emirates. make a lot of effort to provide couples who want to be married in Dubai while on a tourist visa or register their marriage in Dubai the peace of mind that comes from knowing that their marriage will be consummated with little to no fuss on either end. experts put a lot of effort into ensuring that your relationship status is updated with the appropriate government agencies.